Are you a fan of emojis? Bring your favorites off of your phone and into real life with these emoji crafts!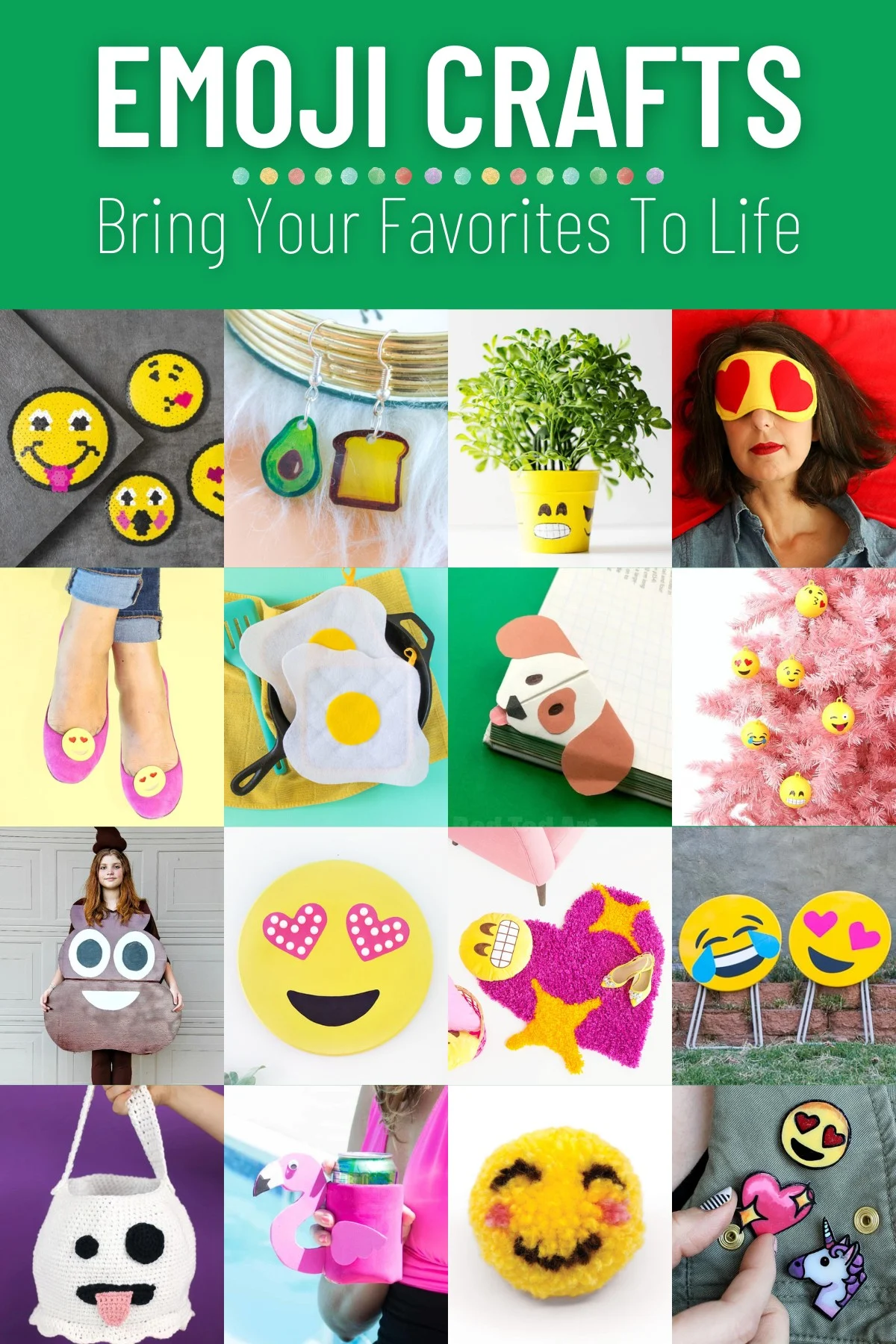 From the classic smiley face 🙂 to the ghost 👻 to the woman dancing 💃, emojis have the power to evoke a wide range of emotions. And guess what? You can translate that expressive fun into your craft projects!
Emojis have been popular with kids ever since they were first introduced on phones in 1997. The one thing that has changed is that emojis have become popular for all ages.
I think adults may use them more than kids now! That is probably why they have jumped from the digital world of our phones to the real world around us.
There are emoji themed parties, emoji clothing, and there was even an emoji movie.
As a tribute to the world of emojis, I've compiled a list of the best emoji crafts around! Whether you're looking to create playful decorations, fun accessories, or heartfelt gifts, you are sure to find a bright, colorful craft idea on this list of emoji crafts for both kids and adults!
Emoji Crafts
No matter which emoji is your favorite, you can adapt one of these emoji crafts to bring it to life!
---