Looking for some hauntingly good Halloween fun? Try this list of over 30 ghost crafts your kids are going to love!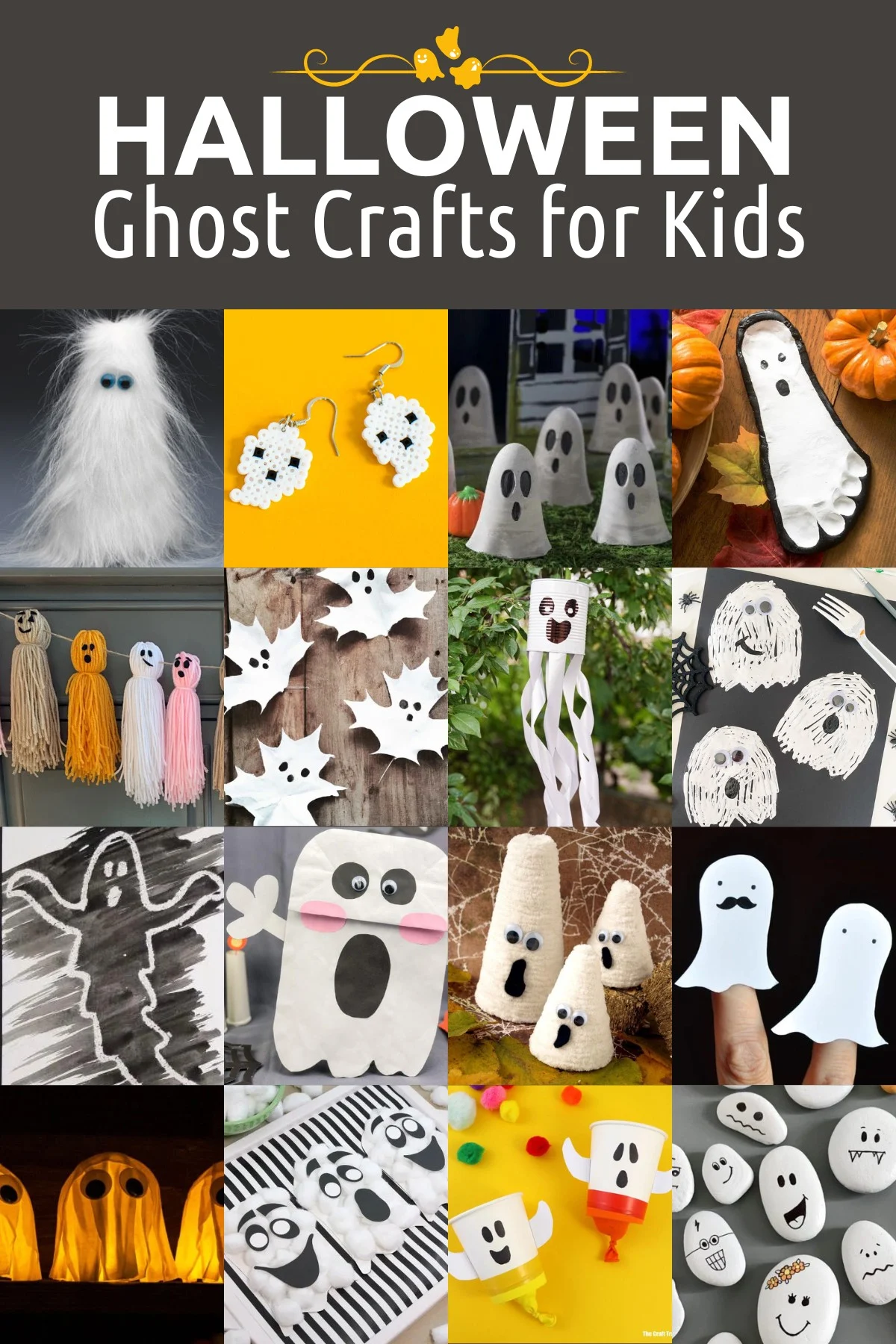 Have you ever thought about having a theme for Halloween? You could decorate using a simple idea like ghosts and then switch it up the next year and use mummies or skeletons. Then your family could have some crafty fun following this year's theme.
You could even use the theme to determine your costumes! Having a Halloween theme can help everyone easily remember the fun you've had each year for the holiday.
With this idea in mind, I've compiled a list of ghost crafts you can have fun creating with your kids. The great thing about ghosts is that they can be as cute or scary as you like!
Just slap a little smile or bow tie on that ghost and your kids won't be afraid. Take a peek at the not-so-scary ghost crafts on my list below…
Ghost Crafts
Here are 30+ hauntingly fun ghost crafts your kids will love!
---
Did you enjoy these ghost themed crafts? Why not share this list with others using the buttons below. Then check out these other great Halloween crafts for kids: