If you love holidays and especially Halloween desserts, you'll have to make one of these 50 Halloween treats. They are amazingly delicious!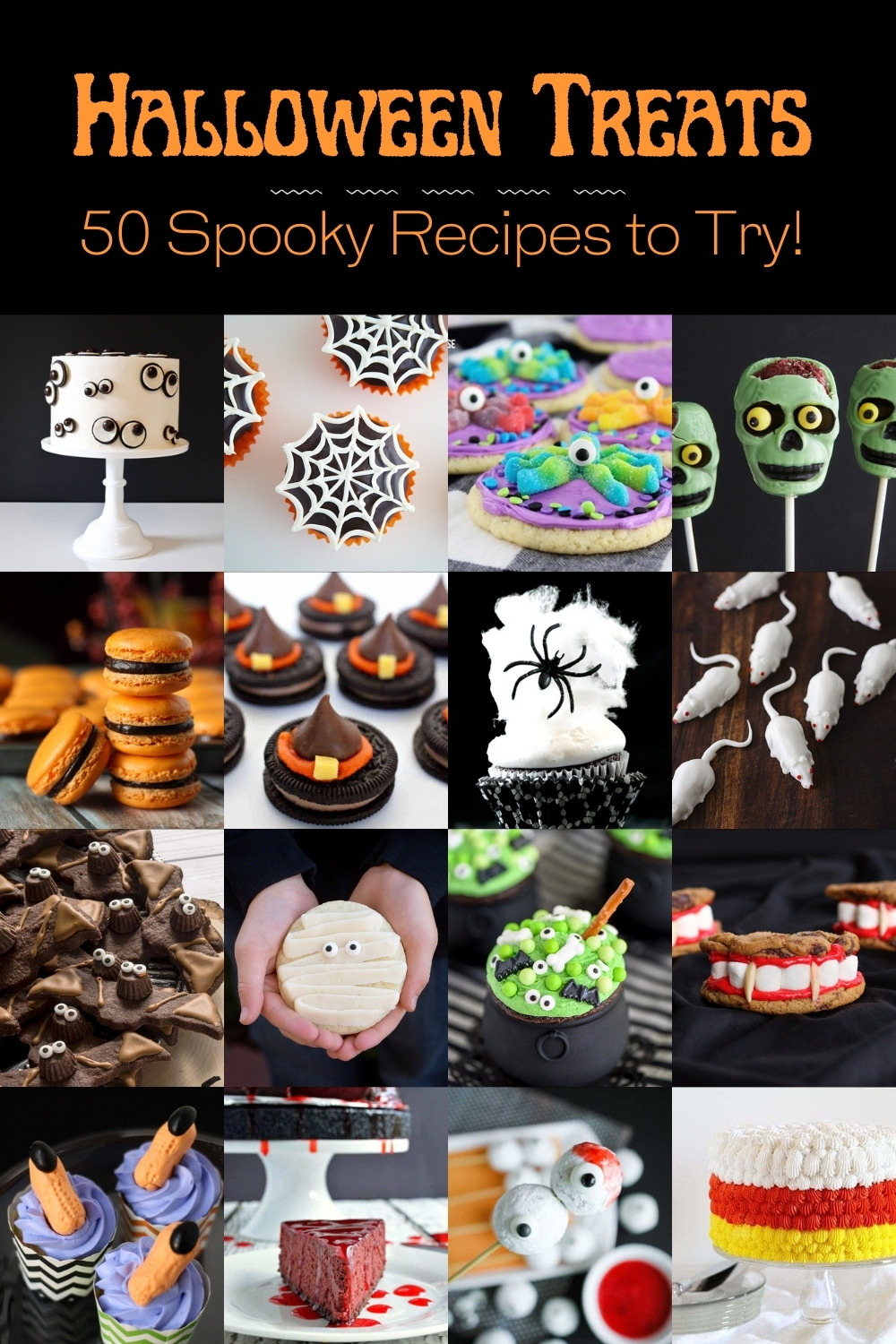 Desserts are delicious. And there is something about a treat being "cute" that makes it even more tasty, at least as far as I'm concerned.
I've made fancy holiday treats before, but never really gotten into it as much as I wanted to. I decided that this Halloween it's time to start. There are some really awesome ideas out there for Halloween desserts and some seriously amazing "food artists."
If you want to make treats that will delight your family and friends, take a peek at these 50. I'm not sure which is my favorite . . . I want them all!
Scroll down, but also check out our Halloween category for more ideas.
Halloween Desserts
If you enjoy Halloween desserts, you're going to love this collection of easy treats. Perfect for making with kids, and great for parties or enjoying during the holiday.