Apples always remind me of fall – especially the desserts you can make with them. Here are 50 delicious apple recipes you'll enjoy.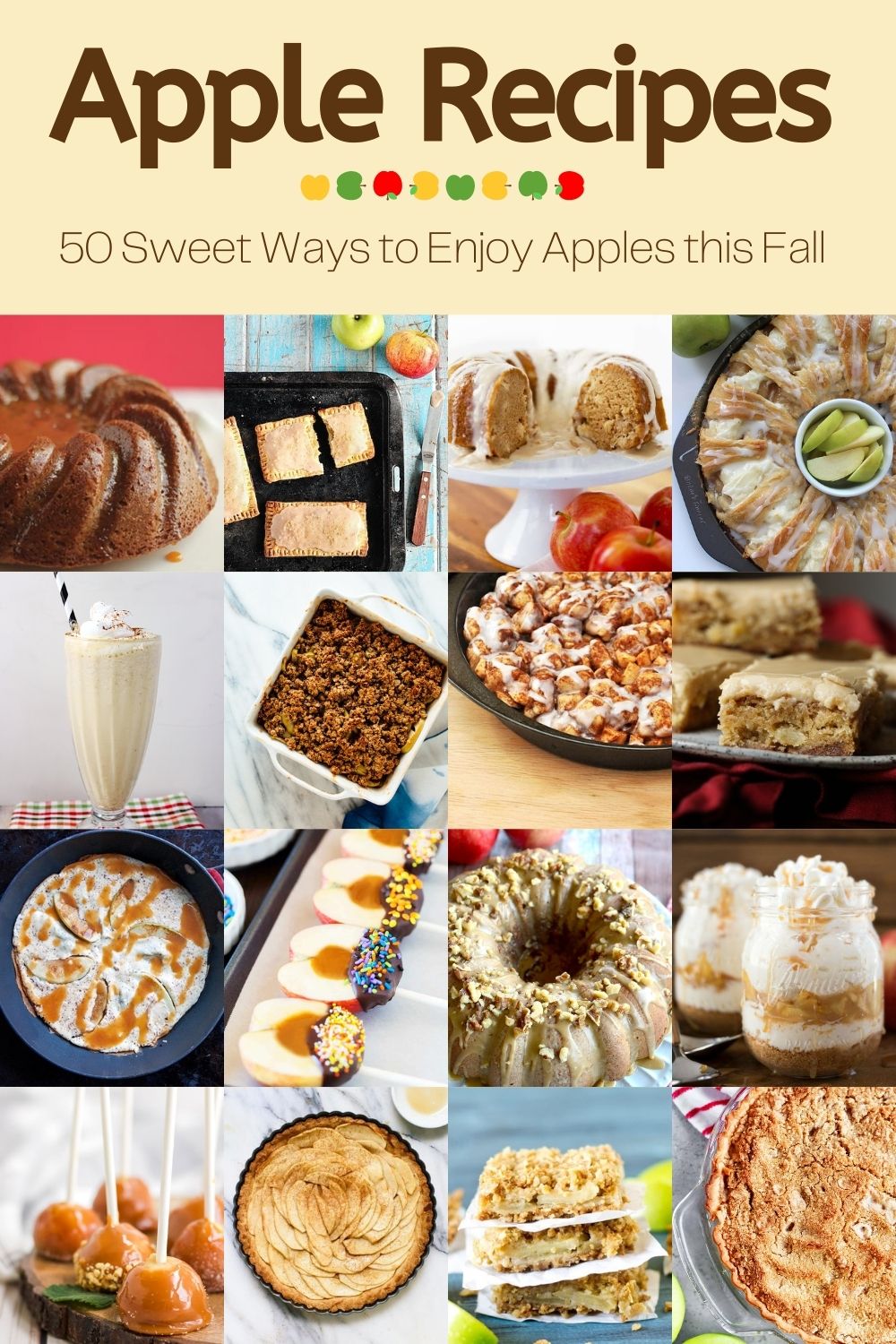 I didn't have an appreciation for apple desserts until I got older. When I was younger I always felt that they were a little bit too healthy – I always wanted chocolate, and anything sweet with apple didn't make sense to me.
I'm older now, and my tastes have changed, and I have a complete appreciation for apple in my desserts. With fall on the way, I'm ready to try some apple recipes. If you are too, scroll down. Here are the top 50 recipes I can't wait to try!
Apple Recipes for Fall
You will find 50 apple dessert recipes in this collection. Get ready for a lot of caramel, cinnamon, crumb toppings and tons of fresh apples!
---
What are your favorite apple recipes? I'd love to hear in the comments! I'd love for you to check out these other cute autumn posts: