To host a perfect holiday party you need Halloween balloons! You're going to love these unique Halloween balloon decoration ideas. Cute and easy!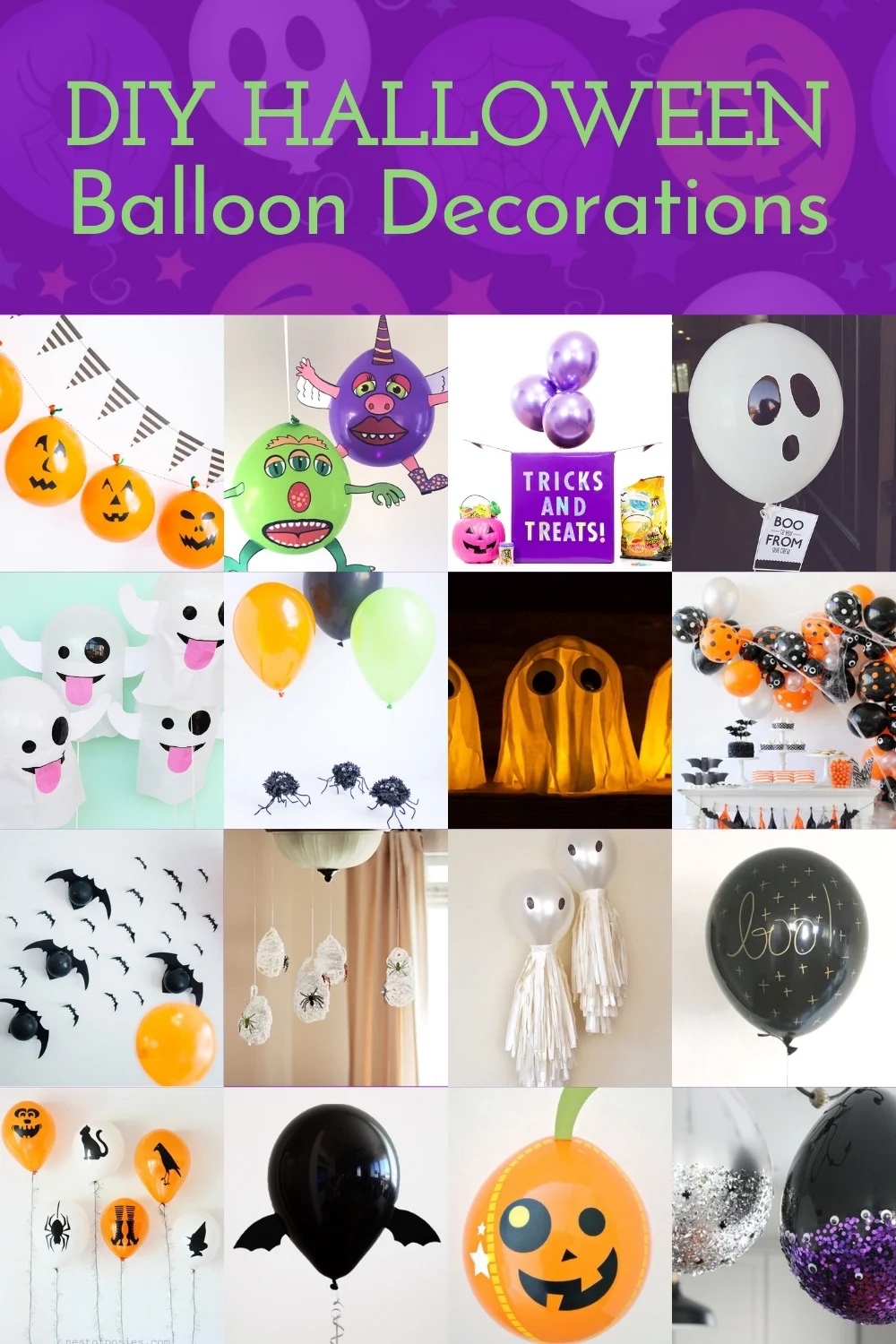 I'm such a huge fan of Halloween – it's a wonder I haven't had a Halloween party in years! I like attending more than I like organizing, so that I can fully enjoy myself. If you aren't a natural party planner, and I'm not, I'm sure you know what I mean.
But let's say I were planning a Halloween party . . . I'd definitely have all sorts of balloons. I feel like balloons are one of those party decor items that always make a big impact. And as you have probably seen around, decorating balloons in various ways is pretty popular right now. I completely endorse this behavior!
I'm happy to share a bunch of Halloween balloon decorating ideas with you today that I think are super cool. If you're planning a party this year for All Hallow's Eve, you may want to use one or more of these ideas.
And even if you aren't having a party, a lot of them are fun for kids to make as well, just to use for decorations. Enjoy my 20+ picks below – and let me know your favorite projects in the comments!
Halloween Balloons
This collection has over 20 Halloween balloon ideas perfect for your classroom or party! I also encourage you to consider these holiday balloons for some unique home decor. They look great hanging from a mantel!
---
If you enjoyed these cute Halloween party projects, I'd love for you to check out these other ideas: