If you love Halloween projects, then these 20+ spooky skeleton crafts will be right up your alley. All of these are very creative!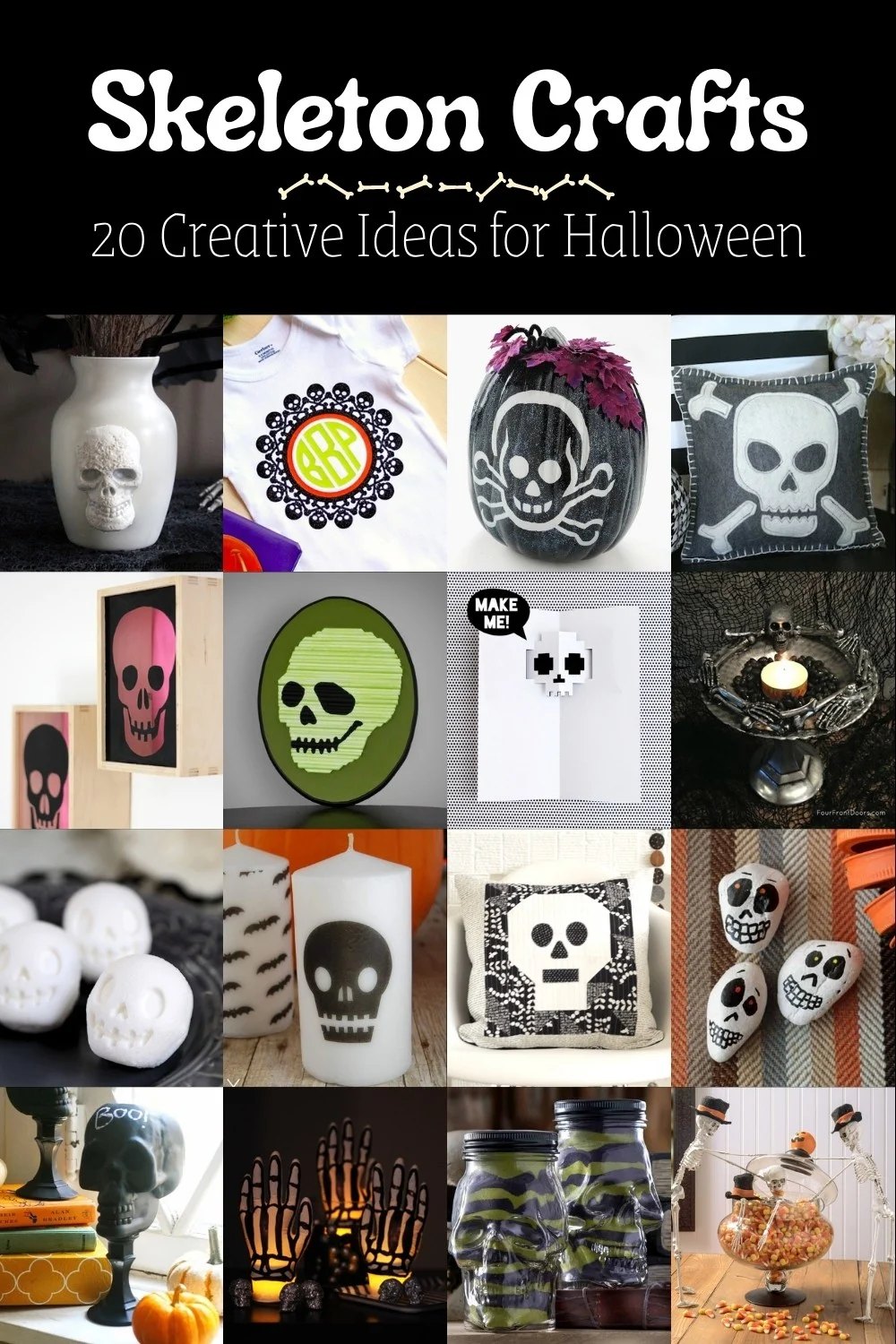 By now you know that I love Halloween; and you should also know that I really, really love skeletons. I affectionately call them "skulligans." There are so many things you can do with skeletons, and the great thing about them is that the projects can be as fun or as spooky as you like.
Sometimes even a spooky looking skulligan has a smile on its face, which ends up putting a smile on mine, too. If you love skeleton crafts as much as I do, check out these 20+ ideas ranging from party to home decor.
Skeleton Crafts
Skeletons are a common Halloween decoration. This means that there are some really creative DIY skeleton crafts. Here you will find over 20 of my favorite finds!
---
Let me know what you think about these skeleton crafts, and tell me which is your favorite in the comments! I'd also love for you to check out the following posts: