Easter Peeps crafts are easy and fun for both kids and adults! If you love the candy, you'll also love making these unique holiday projects. Get over 20 ideas perfect for spring.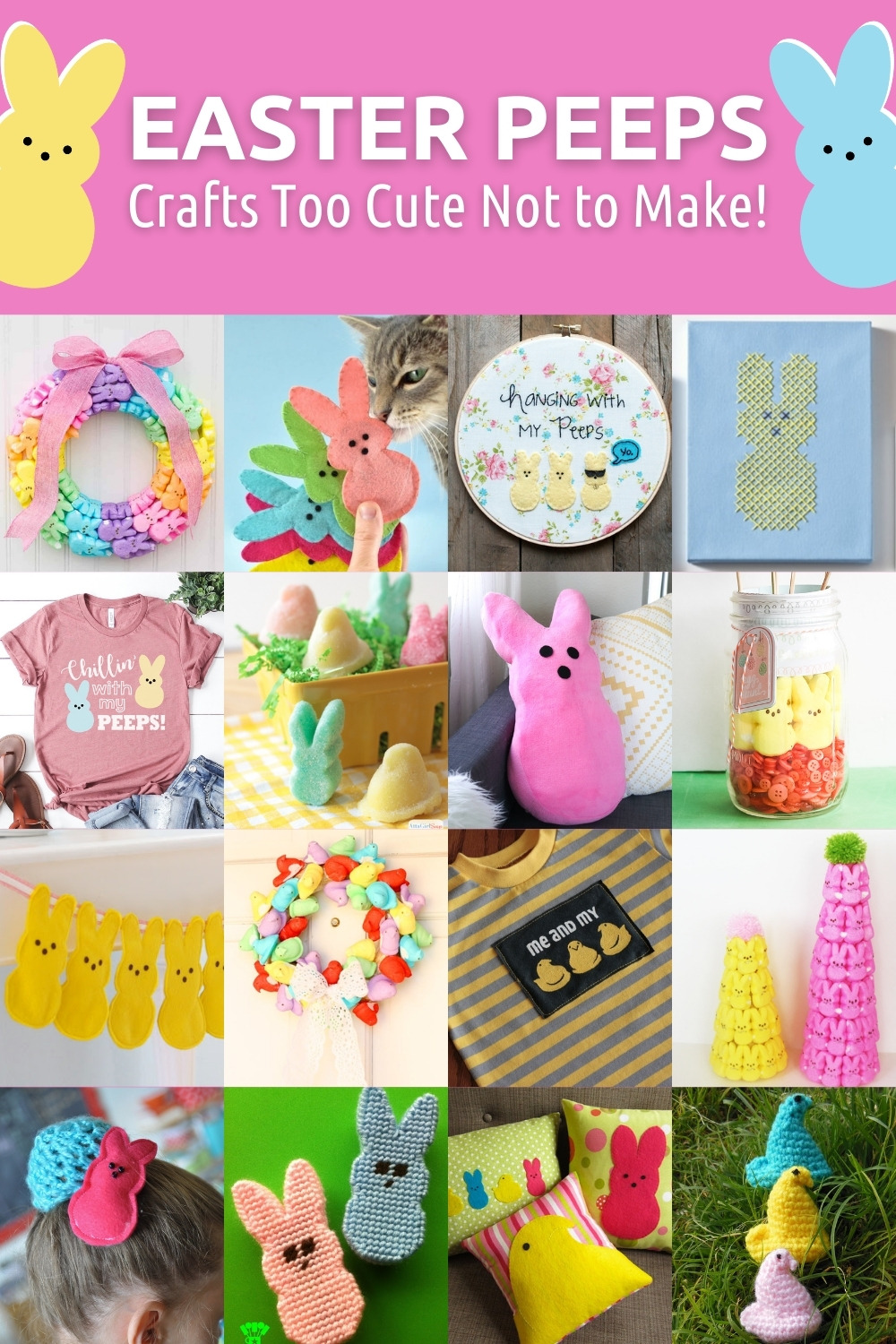 One thing I've noticed about Peeps (the candy) is that people either love them or hate them – I've mentioned before that I'm one of those people that falls into the former category. I love those sugary little treats!
I love them so much that I've done a few Peep crafts this Easter, and I want to do more . . . so I pulled together a collection of my 20+ favorites that I'd like to try. Some of these use real Peeps, and others use handmade ones . . . I'll leave that up to you.
What you can't deny is that these are unique, and cute, too. Scroll down to see them. Which one is your favorite?
Easter Peeps Crafts
Whether you love the candy or not - you can't deny that Peeps are cute! So why not make one of these unique Peep crafts to celebrate Easter this year?
---
If you love these Easter crafts, I'd love for you to check out these other posts as well: