Get over 30 patterns for butterfly perler beads! There are a variety of colors and sizes for anyone who loves these winged insects. Perfect for both kids and adults!
Have you ever been to a butterfly garden? If you haven't, and don't even know what I'm talking about – let me educate you for a moment.
A butterfly garden? Is a garden – full of butterflies.
I know . . . very helpful. But in this case it really is as simple as it sounds! A butterfly garden can be enclosed and indoors, which is what I experienced.
I went to the Cecil B. Day Butterfly Center at Callaway Gardens in Georgia, and that was a pretty unique experience. Not only do you get to see over 1,000 butterflies, but you get to see the incubation process as well.
Super cool for a science nerd like me.
But, a butterfly center isn't the only type of butterfly garden. There are large outdoor areas that have been designated for our favorite flying insects. You can even start your own butterfly garden if you are so inclined.
The coolest thing about butterflies as far as I'm concerned: the sheer number of colors these guys come in. That's because there are thousands of species. Over 17,500 to be exact!
My guess is if you're here, it means you are interested in butterfly crafts. And perler beads. Which means, I'm really excited to share this collection of butterfly perler beads with you!
Let's be honest – the adults are going to love these patterns too. Everyone will! They're perfect for spring or summer kids crafts, and the patterns range in size and style.
Whether you're a beginner or you're looking for something more detailed to try, I've got you covered. There are over 30 patterns, and I guarantee you will find something you like below.
Perler beads are recommended for ages six and up, so this is a very fun craft to try with your elementary age kids. If you're ready to use perler beads (also known as hama beads, fuse beads, or melty beads), you're going to love this collection of patterns.
Tips for Using Perler Beads
Before we get into the patterns, I want to review a few basics of using hama beads to make sure you get the best results. If you don't want the tips, scroll down to the bottom to get inspiration.
Remember that the overall goal is to melt the beads together on both sides while still leaving the holes open. Here's how you get the best results (with a rainbow as an example).
Use Ironing or Parchment Paper
Place ironing paper or parchment paper over the beads on the pegboard. Be gentle so you don't disturb the beads underneath.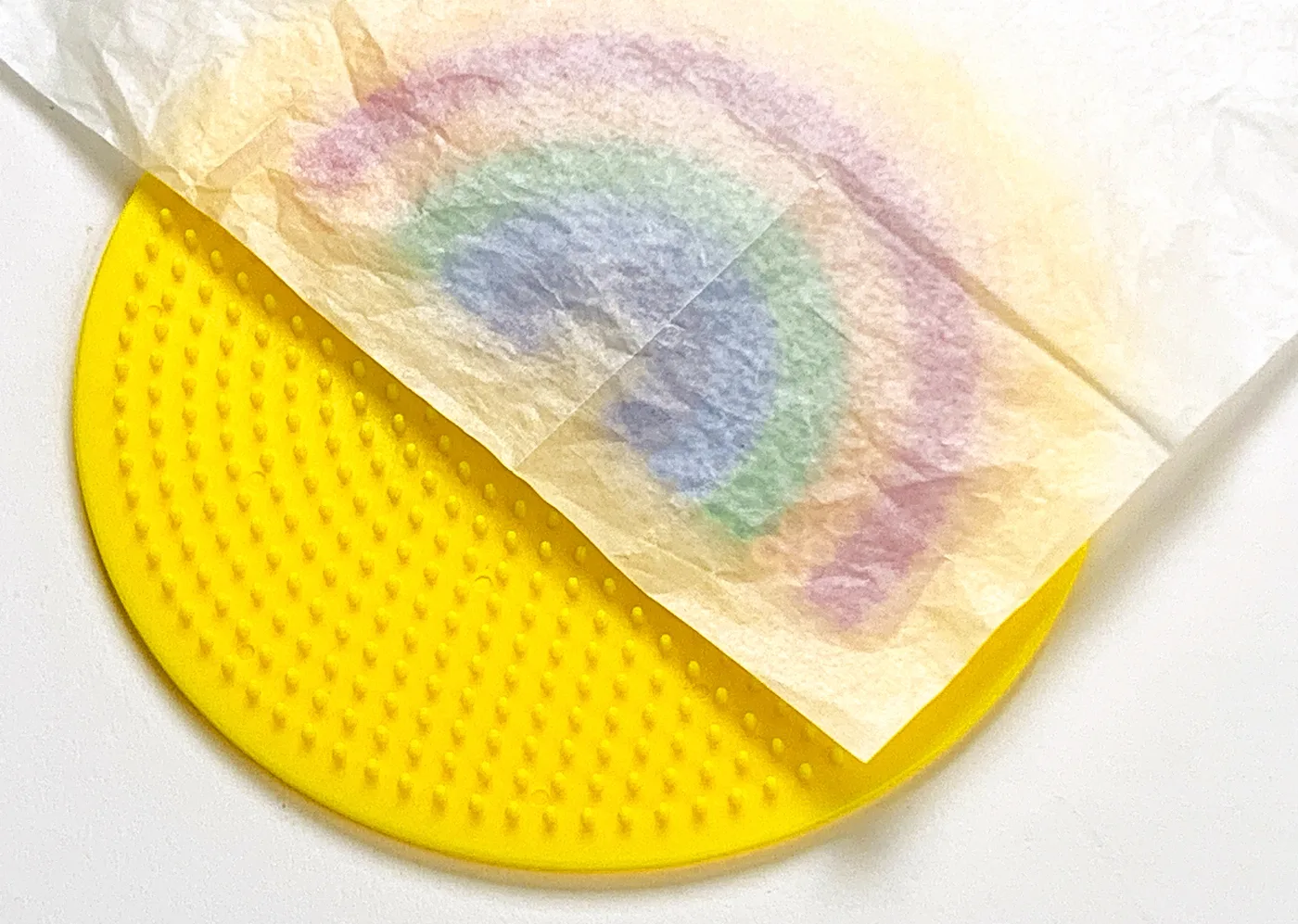 Heat your iron to the medium setting (no steam). In a circular motion, begin to iron the project. Don't press down too hard with the iron.
When ironed properly, the beads will still have an open center. Check and make sure your edges are melted. Let the design cool on the pegboard.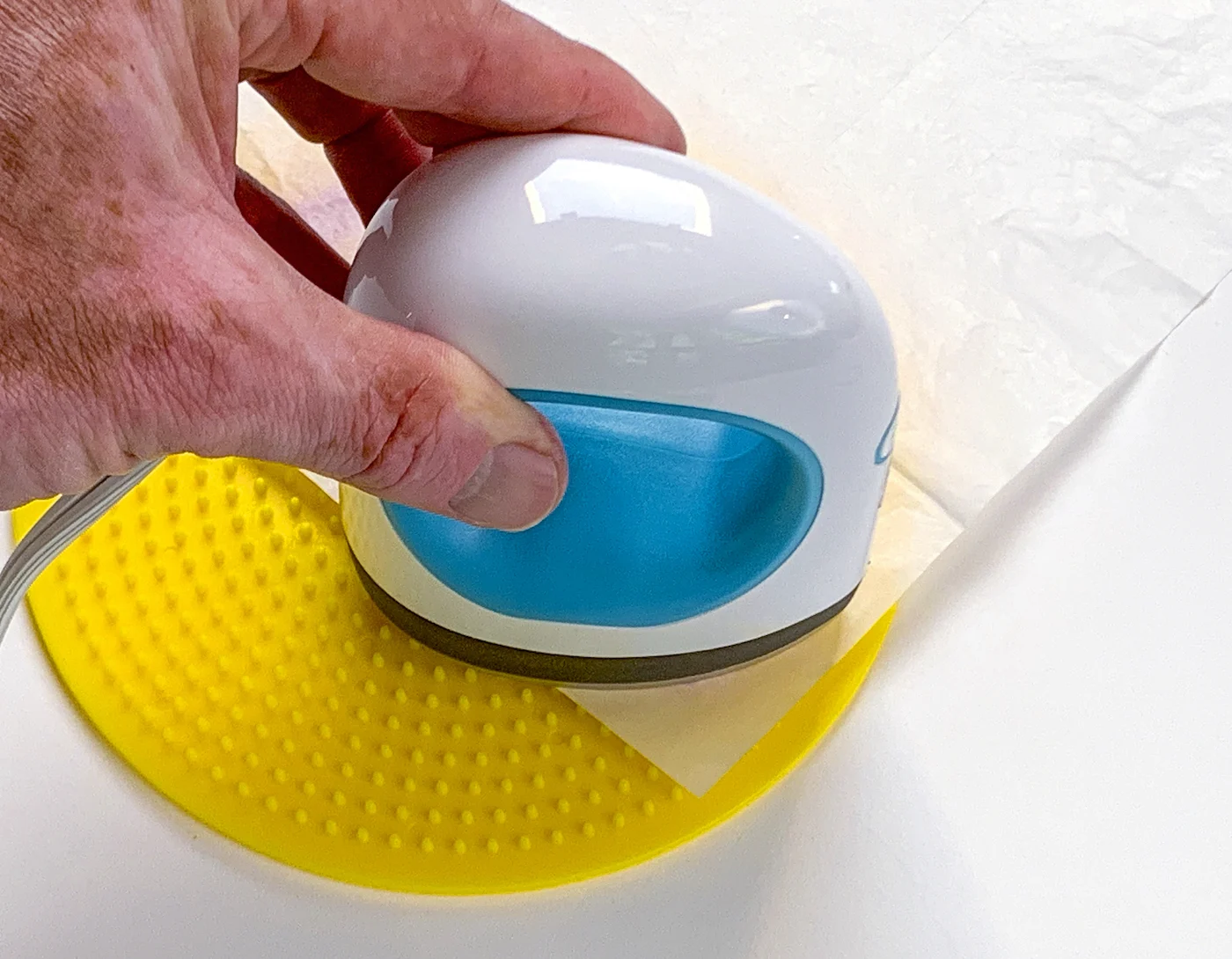 Note: BE CAREFUL about lifting up the paper while you're ironing! If you want to check, carefully peel back paper around the edge of your design and see if all the beads are melted.
If you lift the paper up quickly and there are a lot of unmelted beads, they will easily fall off or go flying and you may be forced to start over. Sometimes the edges need more time so when you check, just check the edges and peel paper back slowly.
Another Note: some beads melt faster than others (clear melts faster than white, for example). So some holes might be larger than others. It's okay! That's part of the look of the project.
Iron the Other Side
Remove the bead design from the pegboard. Flip it over to the non-melted side and repeat the fusing process.
Remove the Paper
Let cool completely and remove the paper again (which is reusable). Some people pull the paper off after they iron the first side, but I just wait until the end and peel off both pieces. It's up to you!
Are you ready for the inspiration? Get the butterfly perler bead patterns below!
---
Butterfly Hama Beads
Make sure to check out these notes:
A few of these patterns are larger than a 29 x 29 pegboard, so you'll either need a extra large pegboard (49 x 69 tall) or to put multiple square peg boards together to form a larger "canvas."
Some of these patterns use either heart, round, or hexagon pegboards, which you'll probably want in your arsenal just generally speaking.
You'll see a couple of the pattern backgrounds below aren't white – that's simply to give contrast so you can see where all the white beads should go. You don't need to add the background (but you can if you want to).
Clear beads come in handy if you want to attach more 'flimsy' areas of the patterns, like antennae. Sometimes ironing beads attached non the diagonal is more difficult, so you can surround those areas with clear beads if you like.
Don't stick to my colors necessarily. Customize with your favorite color beads. Butterflies come in just about every color!
The smaller patterns are first and then they get progressively larger. Just keep scrolling! Speaking of, let's start with something easy.
Small Butterfly Perler Beads
Get four different patterns perfect for jewelry, magnets, keychains, and more.
---
Blue Wings
The pattern on the left uses a small square board while the pattern on the right uses a small round pegboard.
---
Finally Flying
The butterfly on the left uses 20 peach, 10 blush, 12 light brown, 14 light blue, 8 light gray, 26 robin's egg, 32 denim, and 14 dark blue beads. The butterfly on the right uses 24 black, 10 dark blue, 18 brown, 4 cobalt, 4 white, 4 sage, 8 honey, 6 fawn, 6 light brown, and 10 tangerine beads.
---
Colors of the Rainbow
Get a bunch of colorful butterflies including a rainbow winged option . . . using large hexagon pegboards.
---
Taking Off
---
Wing Designs
You'll use large hexagon boards for these patterns.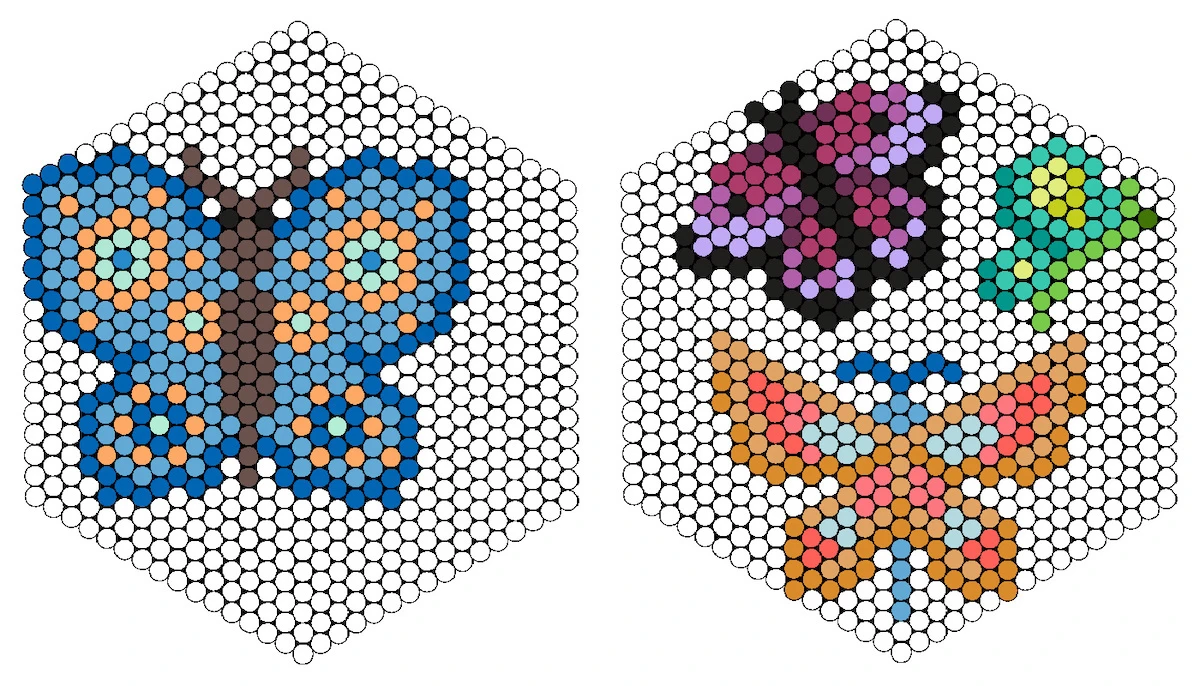 ---
Blue and Pink
This pattern uses 80 black, 34 mint, 50 sky, 84 turquoise, 20 dark gray, 26 blush, and 10 peach beads.
---
3D Small Butterfly
This pattern uses 35 dark gray, 16 bright green, 40 forest, 64 sour apple, and 20 white beads. After you make the pattern, you will push the beads together to create a v-shape with the wings.
---
Purple Emperor
This pattern uses 59 black, 44 purple, 82 plum, and 22 white beads.
---
Heart Shape
I love this pretty perler bead butterfly made with a large heart pegboard.
---
Purple, Yellow, and Orange
This pattern uses 175 black, 26 purple, 22 light lavender, 50 yellow, 22 tangerine, and 7 gray beads.
---
Passionate Pink
This pattern uses 167 brown, 40 pink, and 112 blush beads.
---
Medium Monarch
This pattern uses 85 black, 28 white, 91 dark gray, 55 orange, 44 cheddar, and 9 clear beads.
---
3D with Stand
This pattern uses 185 cheddar, 118 carribean sea, 65 sky, 101 lagoon, 130 dark blue, 86 purple, and 76 fuchsia beads.
---
Ready to Fly
This pattern uses 105 fern, 30 black, 70 sage, 95 dark spruce, 8 clear, and 2 brown beads.
---
Spread Wings
These patterns use 84 dark gray, 112 forest, 56 sky, 42 shamrock, and 30 dark green beads.
---
Orange and Pink
This pattern uses 147 white, 179 fuchsia, 119 tangerine, 145 yellow, and 48 black beads.
---
Beautiful Monarch
This pattern uses 450 black, 40 white, 32 gingerbread, 82 orange, 73 cheddar, and 56 yellow beads.
---
Blue Monarch Butterfly
This pattern uses 916 black and 422 turquoise beads.
---
3D Butterfly with Wings and Antennae
This pattern uses 107 dark gray, 59 magenta, 254 prickly pear, 139 cotton candy, 51 white, 16 robin's egg, 98 plum, and 54 gray beads.
---
If you've enjoyed these butterfly perler beads, let me know in the comments! I'd also love for you to check out these other posts:
4th of July • Among Us • Animal • Baby Yoda • Batman • Birds • Bluey • Bob Ross • Care Bears • Cat • Christmas • Christmas Trees • Coasters • Dinosaur • Dog • Dragon • Easter • Emoji • Fairy & Gnome • Flowers • FNAF • Food • Frog • Halloween • Harry Potter • Hearts • Hello Kitty • Kuromi • Letters • Mickey Mouse • Minecraft • Minions • Mother's Day • Mushrooms • Panda • Penguin • Pokemon • Pumpkins • St. Patrick's Day • Sanrio • Santa • Skulls • Sonic • Spiders • Spider Man • Stars • Star Wars • Star Wars Hello Kitty • Stitch • Summer • Super Mario • Superhero • Thanksgiving • Unicorn • Valentine's Day