Use a variety of colors to make painted flower pots with rainbow ombre awesomeness! Both children and adults alike will love this easy craft. So fun!
Skills Required: None. You don't need any previous crafting experience to paint these terra cotta pots. The abstract method is easy for crafters of all levels and ages.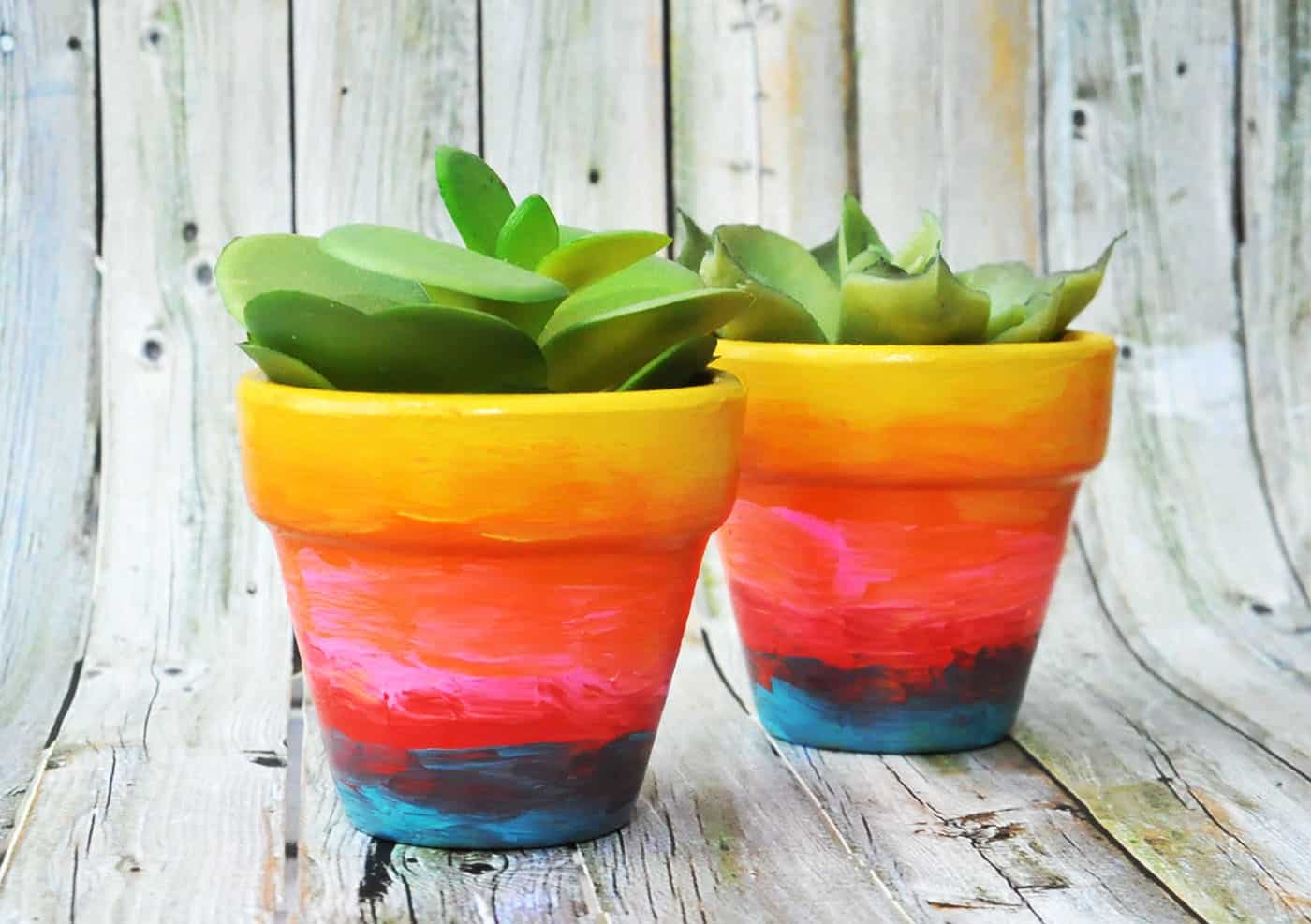 I'll confess, I'm no professional gardener. So when I came across two cute little yellow flower pots in the dollar bin at my favorite store, I couldn't pass them up. However years of use turned the yellow a little bit dingy.
I set them aside for a long time, not sure how to spice them up. Then the idea hit me like a pot of gold at the end of a rainbow . . . ombre! Rainbow ombre, that is.
Painted Flower Pots
There are a lot of ways to paint flower pots, but this one brings a little something special: you don't need any prior crafting skills to make them.
I guess technically there is a second something special, which is that you can customize the colors to any palette that you like. This is a nice option if you are wanting to keep these inside, and would like the painted flower pots to match your decor.
Let's jump into making these cuties!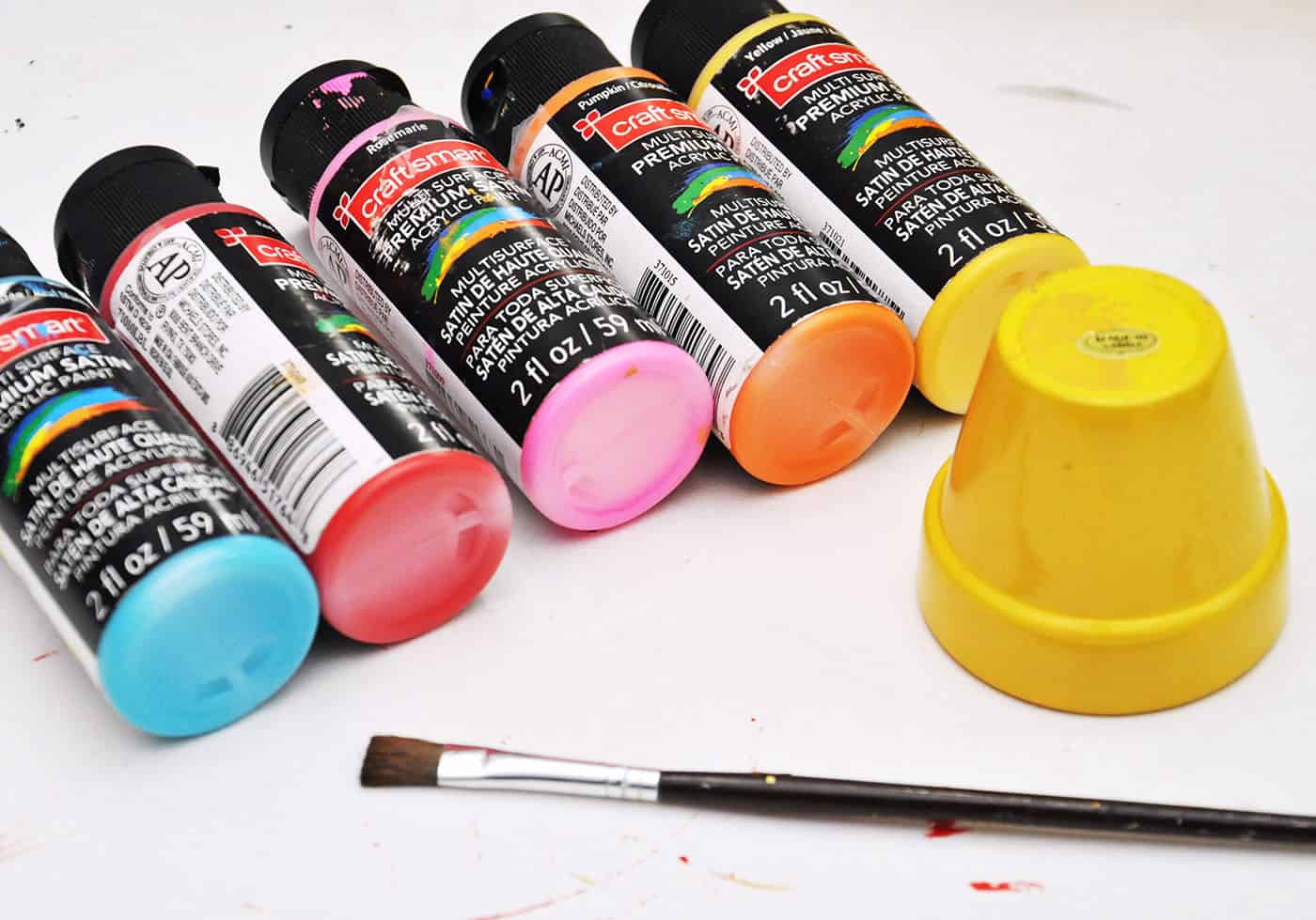 Flower Pot Decorating for Kids
Here's what you'll need:
Multi-surface acrylic paints, assorted colors
Square brush
Spray or brush on sealant (optional)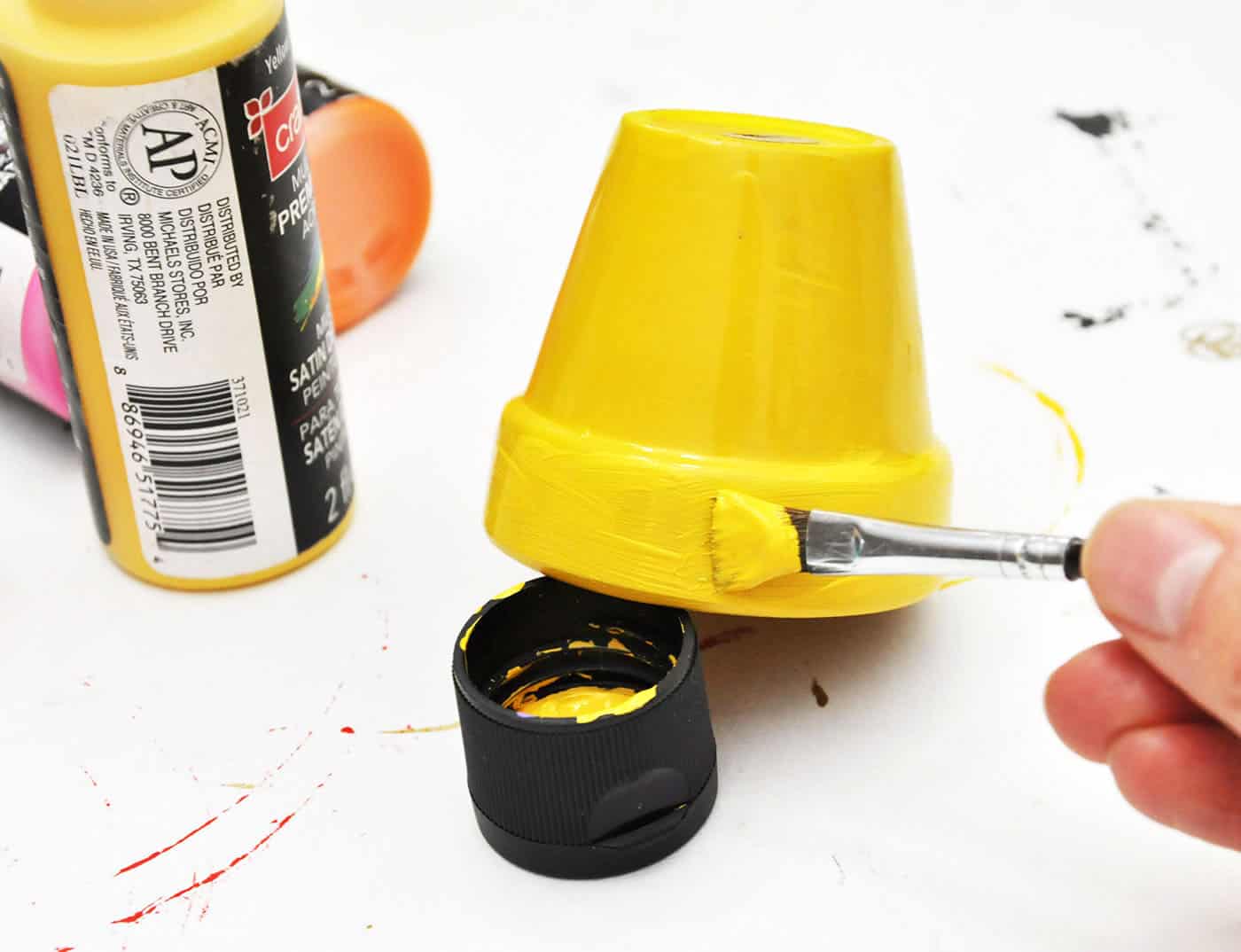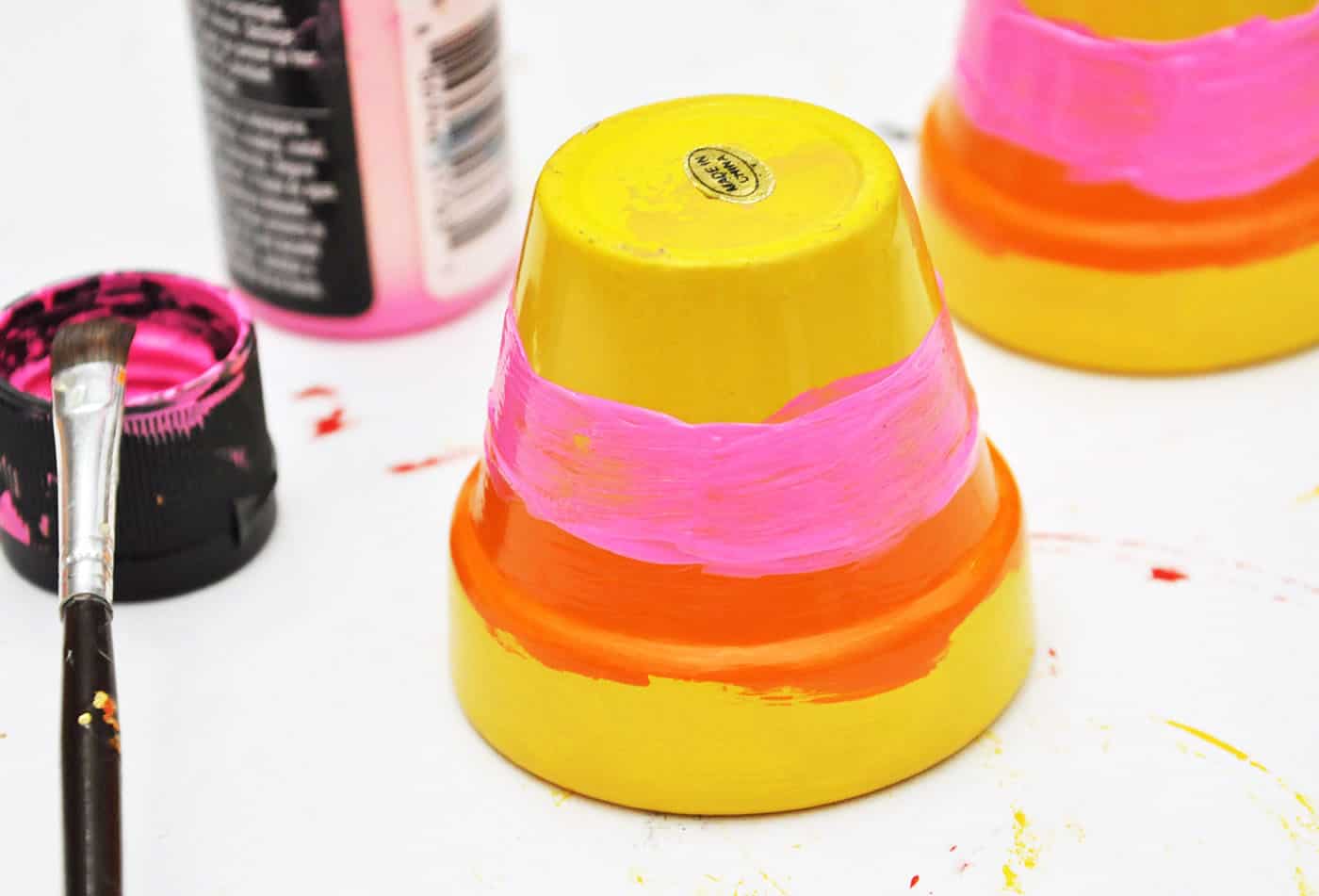 I started with yellow at the top because while I really did like the original color of the pots, they were old and dirty. So I knew I'd be painting yellow over the yellow 😀
Start by planning your painted flower pots. Take the paint colors and arrange them to match (as best as you can) the colors of a rainbow. Then use your brush to add a very thick layer of painted stripes to the pot, one right on top of the other.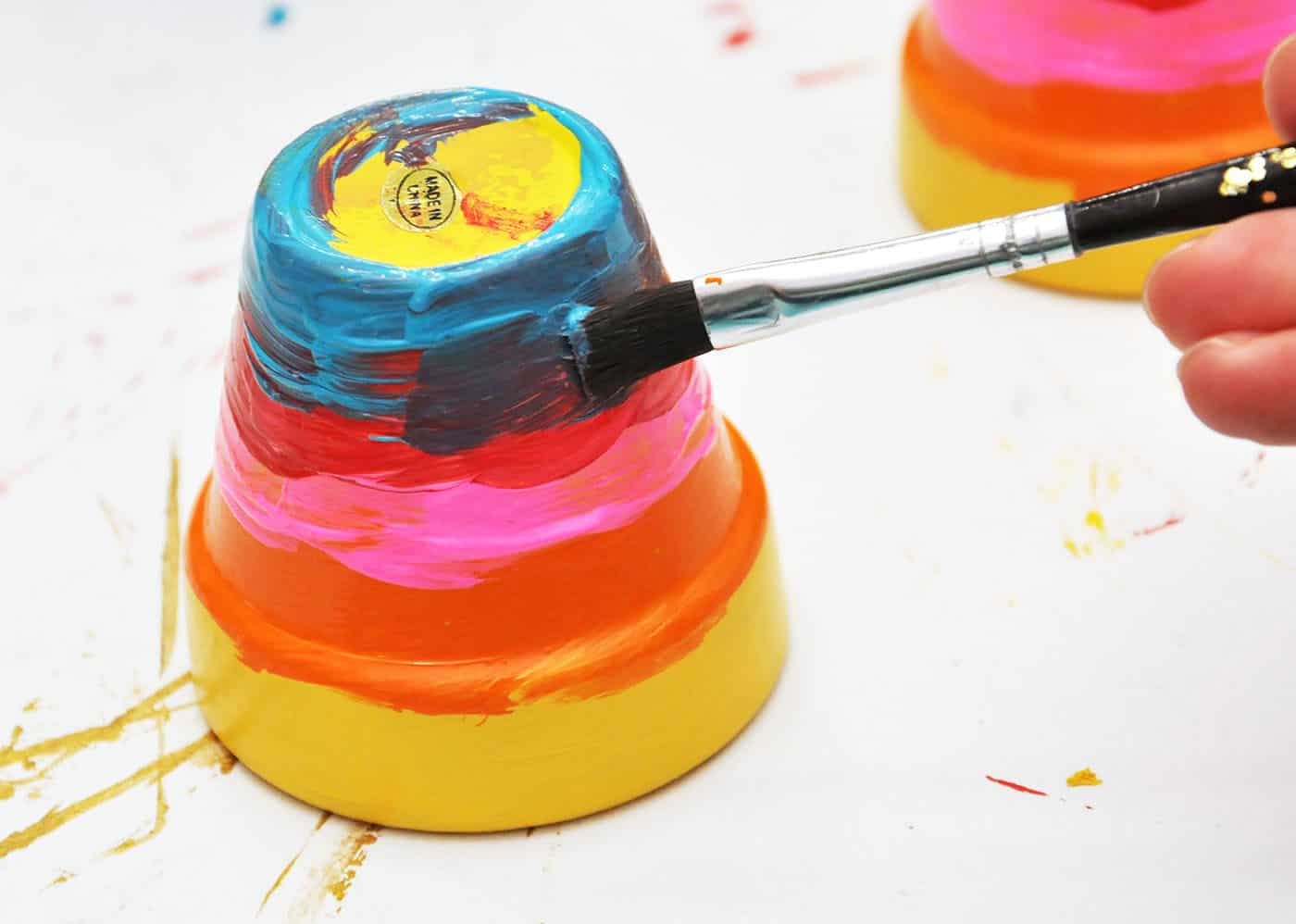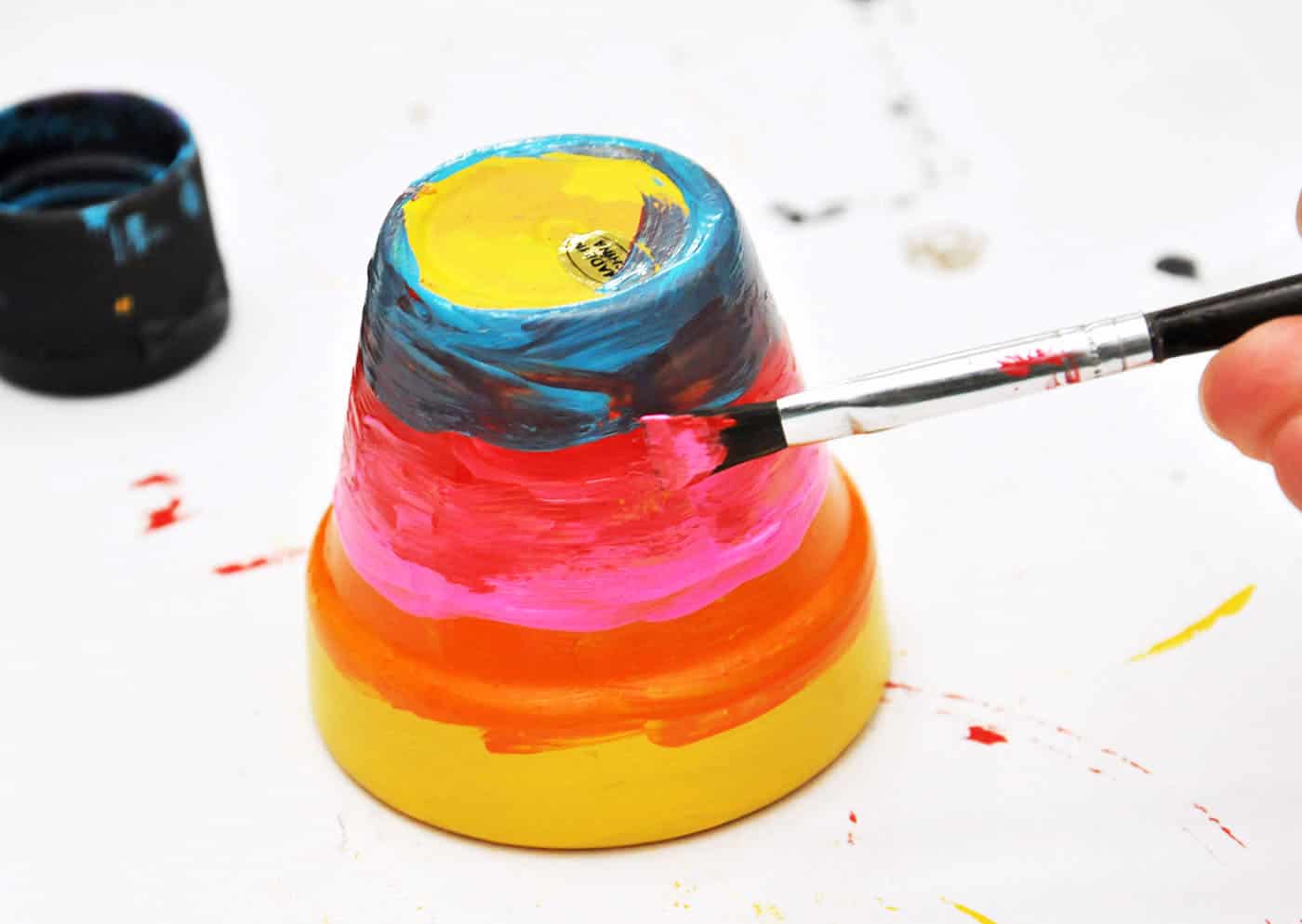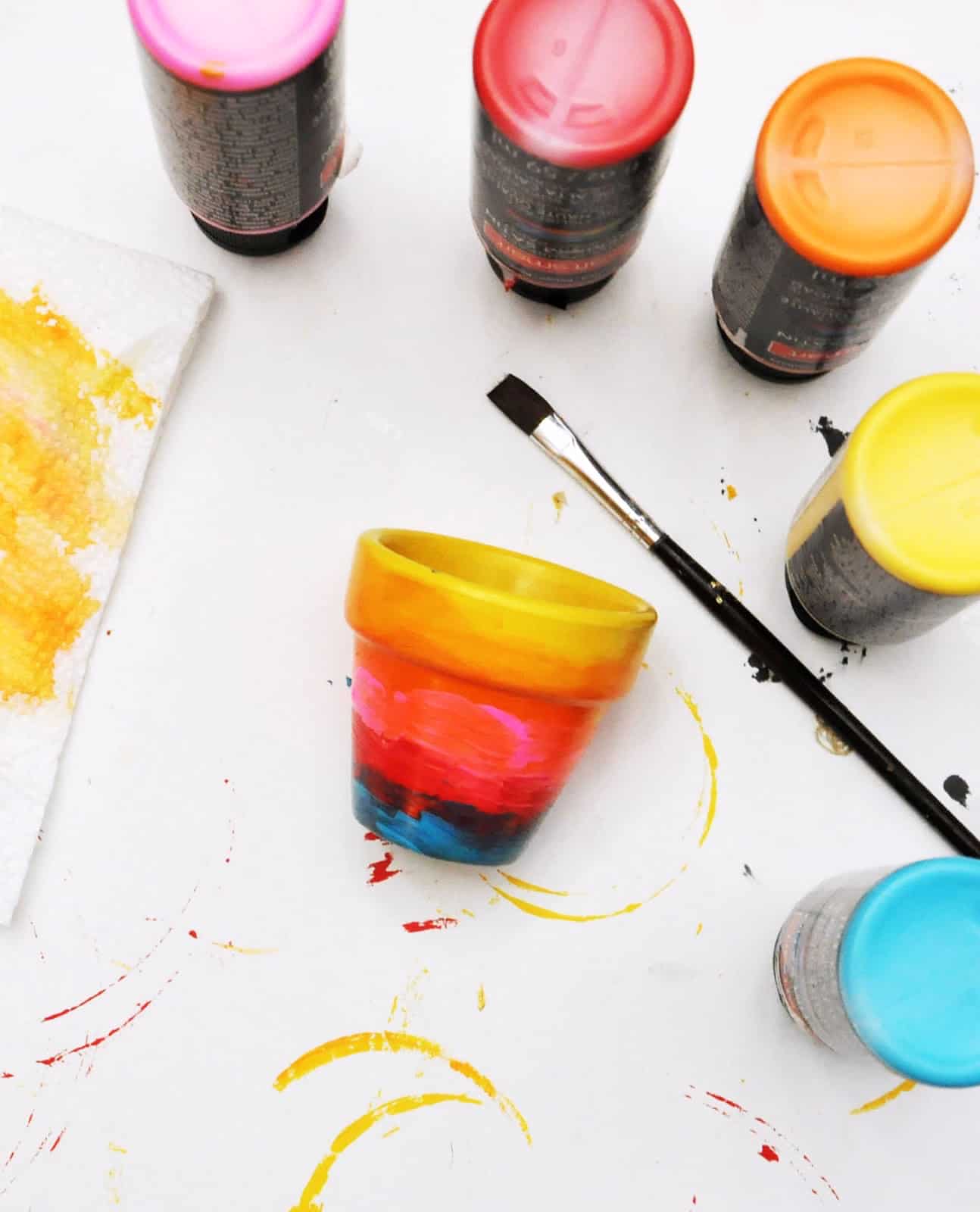 Clean your brush and then make sure the paint is still wet. Use the brush to go over the line where both colors meet, lightly stroking each color within the other. It's okay if it's not a perfect line. I really love the abstract look. Allow to dry for at least an hour.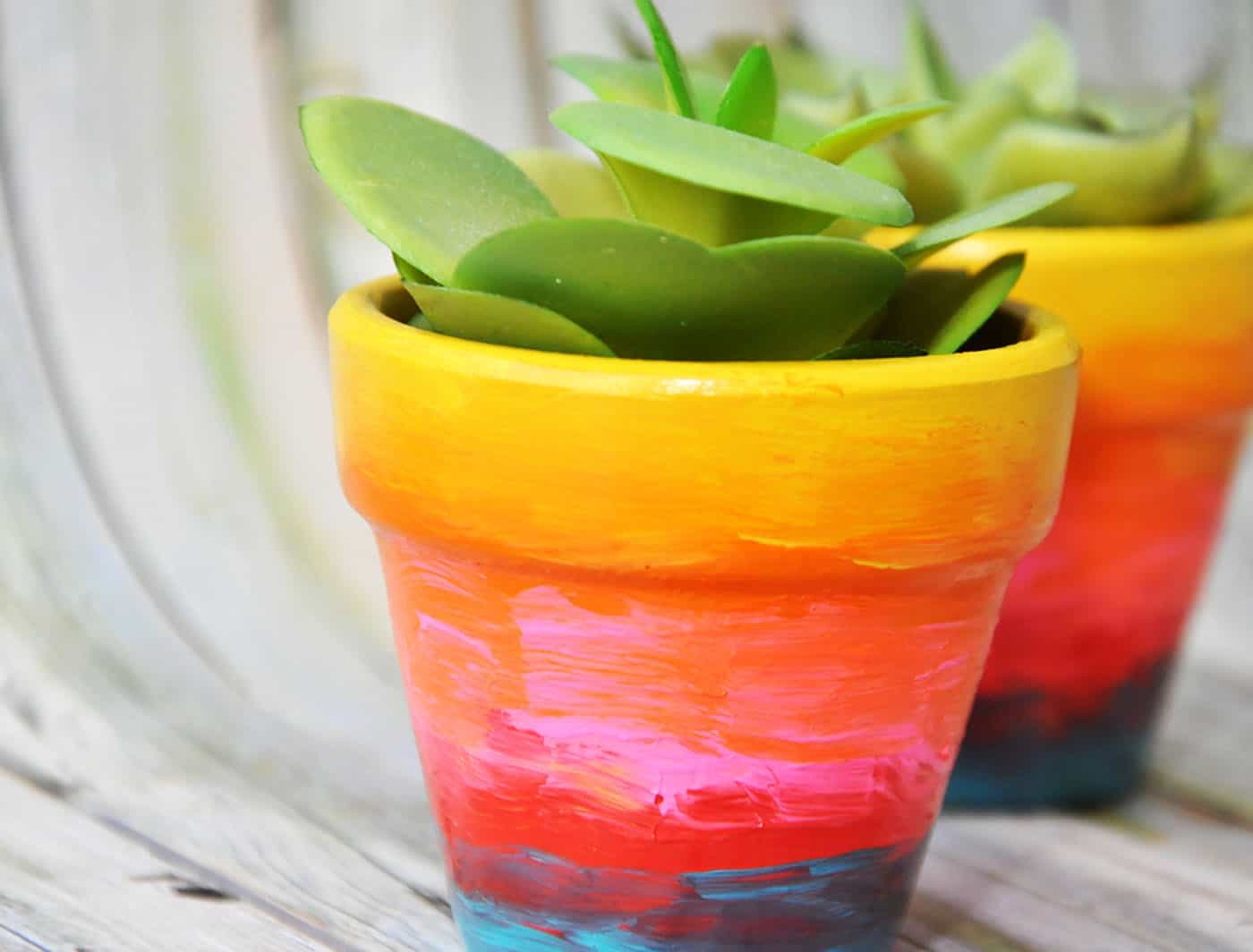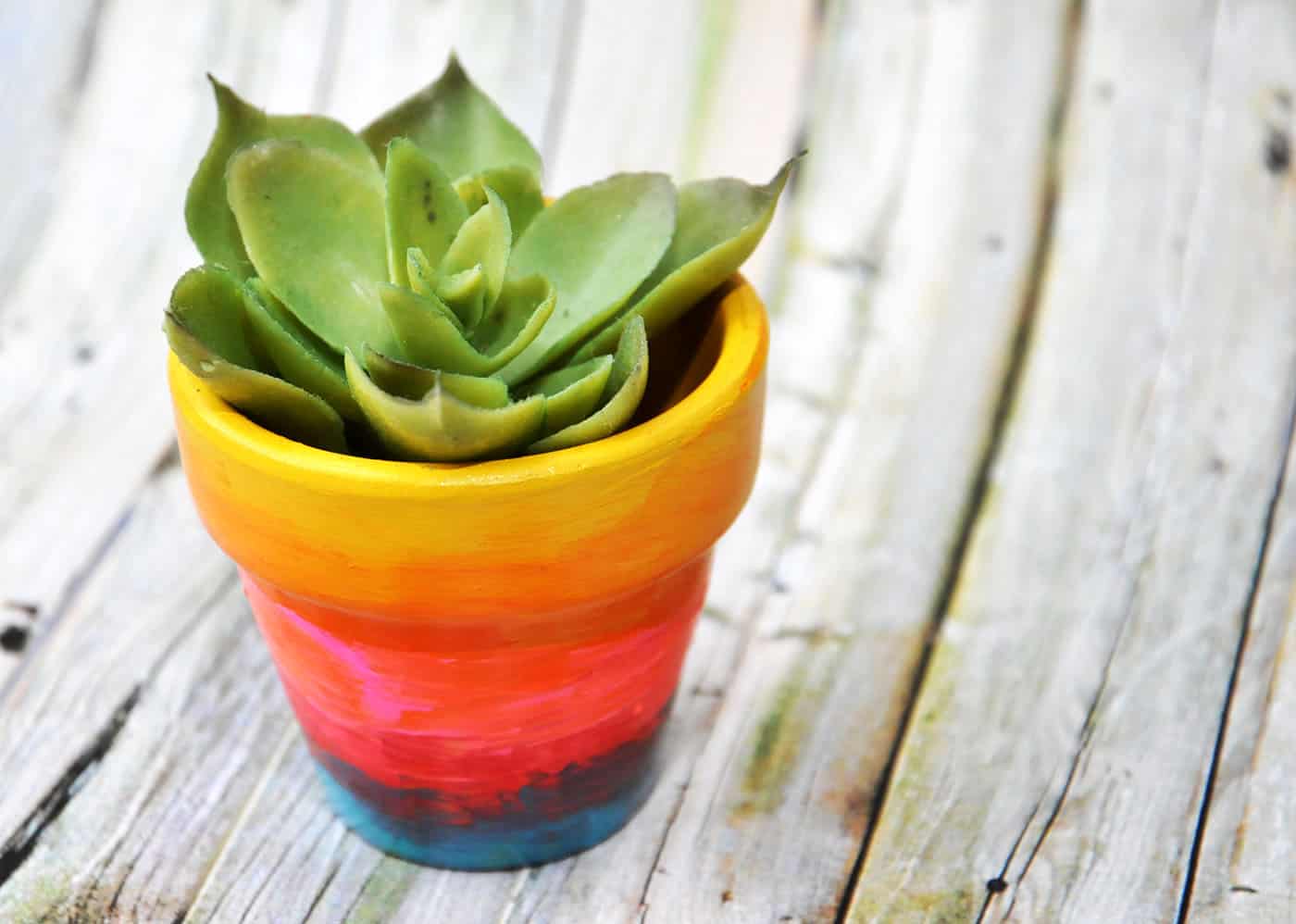 Fill the painted flower pots up with cute little succulent plants or fresh herbs. If you are using the pots outside, spray with an outdoor acrylic sealant (you can also use a brush on).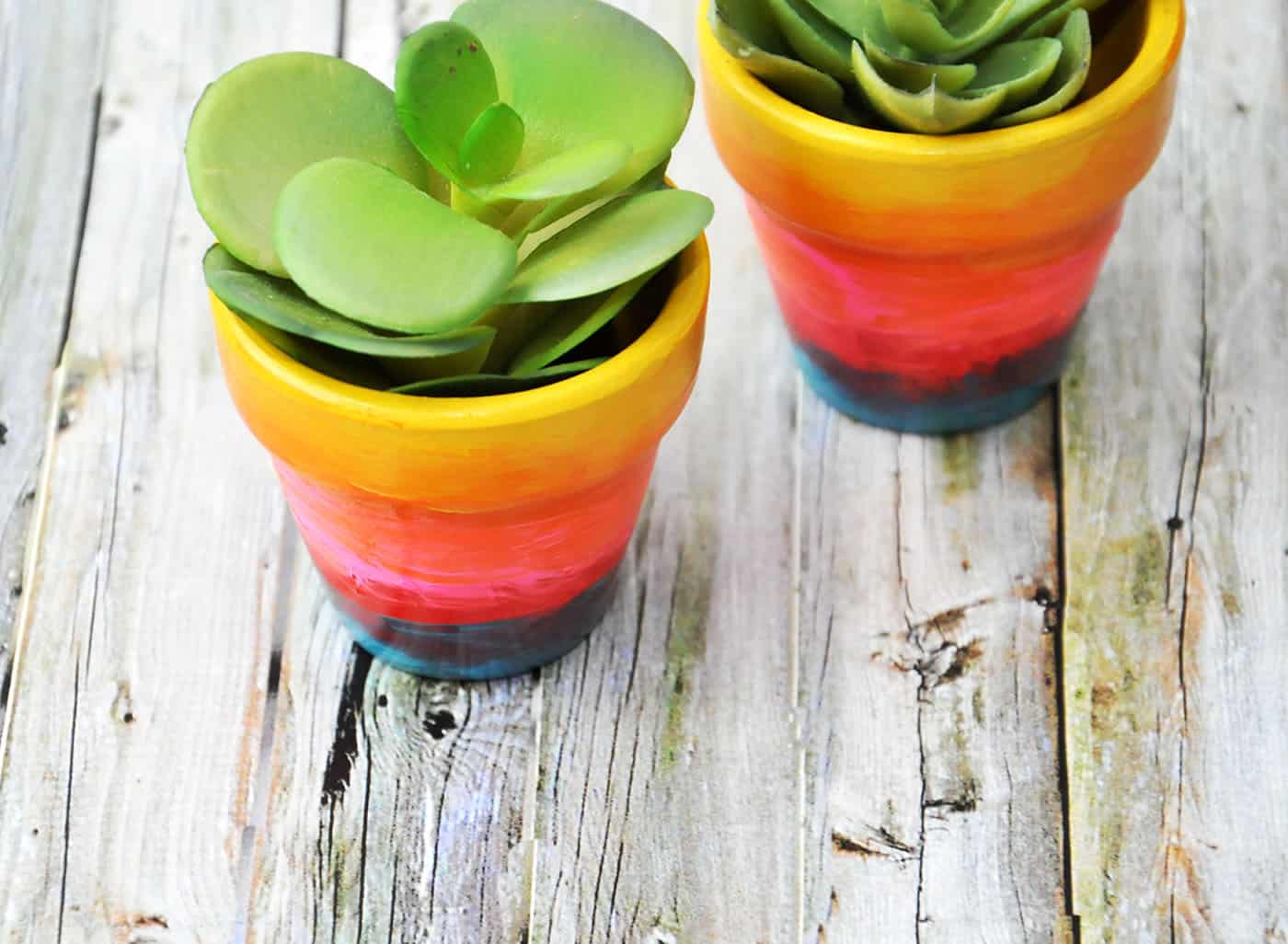 If you're looking for other craft ideas that kids are going to love, check out these projects: