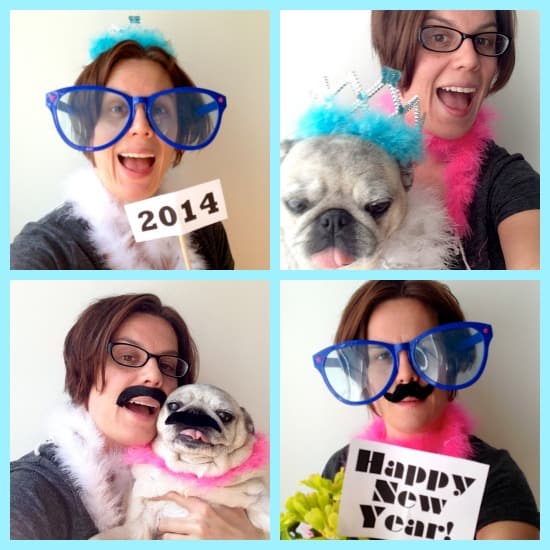 It's no big secret that you can get great supplies for DIY projects at the dollar store. Me? I'm a huge fan of Dollar Tree. There's one close by and I'm always in there.
I'm sure people think I'm crazy when I have fake mustaches, glassware and reindeer antlers all in one basket. But hey, everything is so inexpensive – I can't help myself!
I have a tip for you if you are also a dollar store shopper – join the Dollar Tree Value Seekers Club. It's a club full of crafts, recipes, décor, tips, contests, insider information, frugal fun ideas, and more!
Membership is completely free and there are new contests each month. And as an extra bonus for us crafty folk, there are project sheets that you can save or print out . . . and take to the store as a shopping list. It's pretty cool.
To celebrate the Value Seekers Club and crafting with Dollar Tree, I'm sharing one of their projects that you are going to love: New Year's Eve photo booth props.
I don't know if you play around with costumes on New Year's Eve, but you should. And the good news is that you don't have to be in Times Square to do it.
You can make these props with items you already have and just add goodies from the Dollar Tree. And you can take the photos in the convenience of your own home, even with your cell phone camera. Here's how it's done.
Gather These Supplies
Props from Dollar Tree – feather boas, glasses, tiara, fake mustaches . . . whatever you can find!
Printer and paper
Markers
Tape
Dowel rods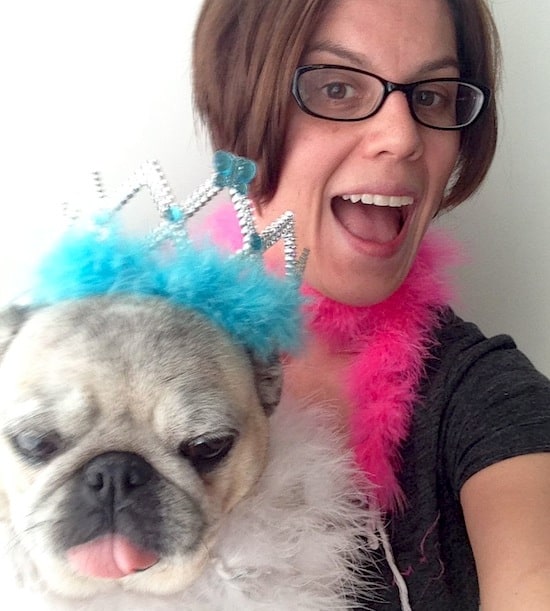 Dress like a princess – a princess with the cutest pug in the world. This costume uses feather boas and tiaras from Dollar Tree.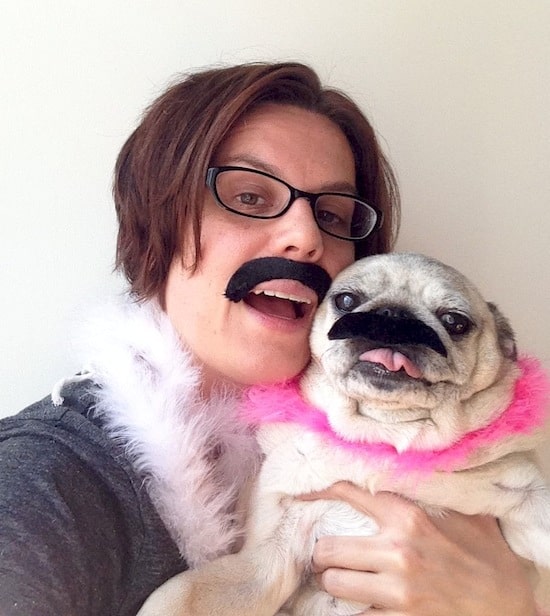 Hey, it's me! I know you can't tell . . . celebrate 2014 with a mustache, even if you don't have one.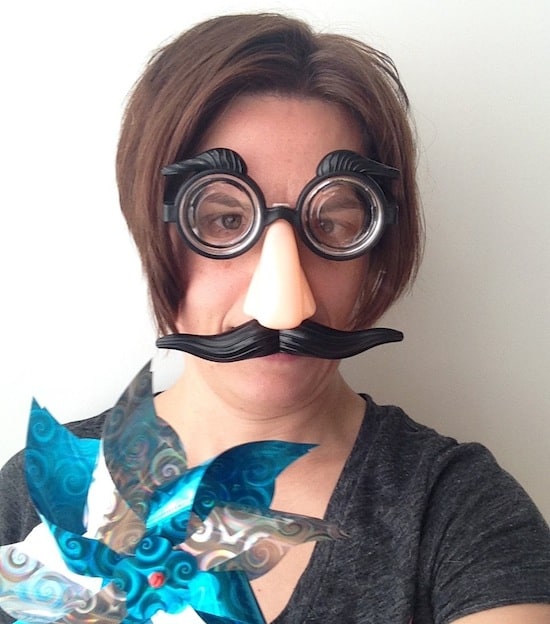 Hahaha! I love silly photos, don't you? Get your kids involved, and of course, your husband (maybe save the tiara for him?).
There are no limits to the amount of props you can get at Dollar Tree for this project. I had a great time shooting the images, but also buying the goodies. Who knew shopping for big glasses and boas could be so fun?
Want to win $100 gift card to Dollar Tree? Of course you do! Sign up for Dollar Tree Value Seekers Club and leave me a comment below this post telling me which project you would try from the site if you win! Good luck.

Dislcosure: This post was sponsored by Blueprint Social. All opinions are 100% my own.