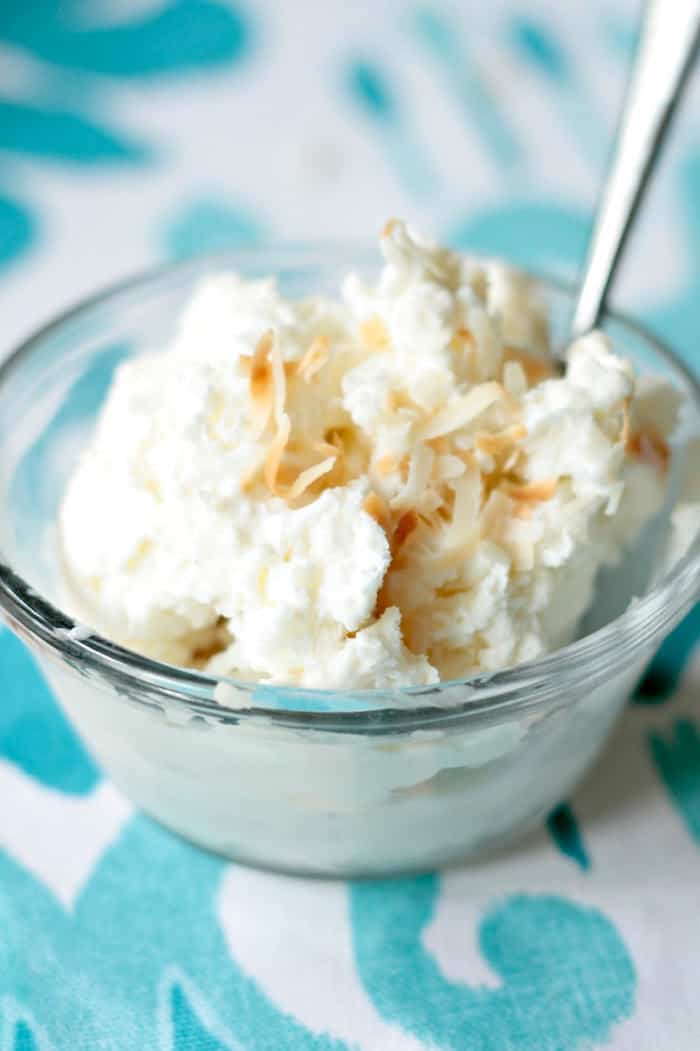 I love the fresh, fluffy, creaminess of homemade ice cream but don't have the space in my current rental to store another kitchen gadget I'll only use a few times a year. So there is nothing I love more than coming across a really good, no-churn recipe that I can make without an ice cream maker and the one I am sharing with you today is another level. First, this is one is amazing because it is only 3 ingredients! That's it! Second, it is so delicious and full of creamy coconut flavor that you'll want to make again and again all summer long.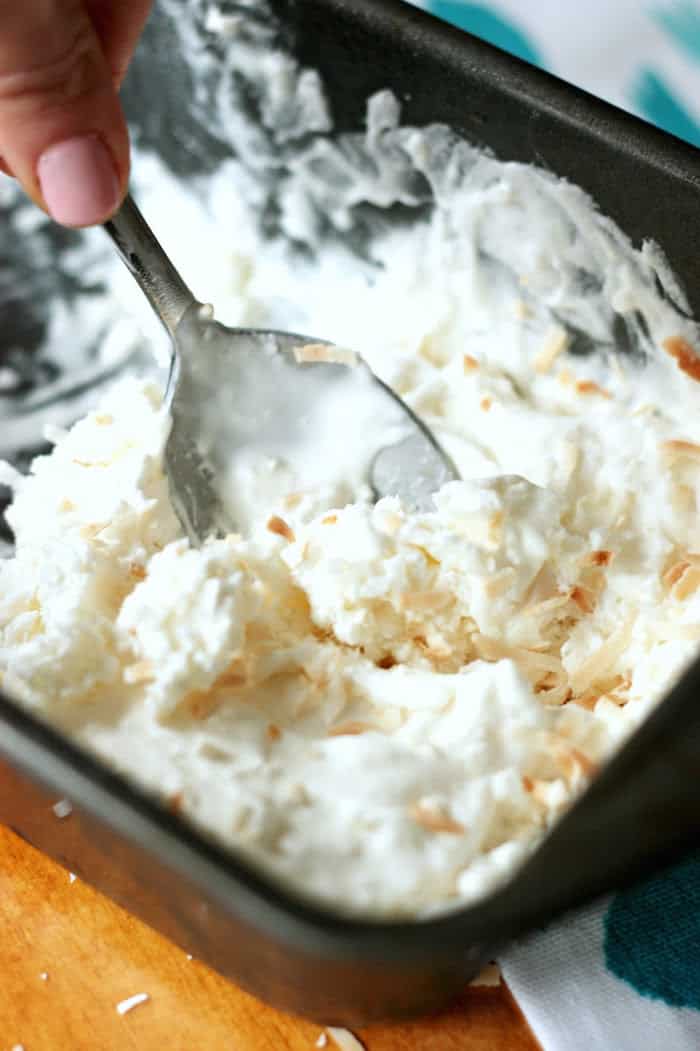 Three-Ingredient Coconut Ice Cream
Ingredients:
1 c. whipping cream
3/4 c. cream of coconut (cream of coconut is not the same thing as coconut milk. You'll find it near the drink mixers section of the store)
1/2 c. sweetened coconut flakes
Directions:
Chill a large mixing bowl along with the beaters from your electric mixer (or whisk attachment of a stand mixer) in the fridge for about 15 minutes until cool. Remove from the refrigerator and pour the whipping cream into the chilled bowl. Beat on high speed until stiff peaks form.
Gently stir in the cream of coconut and sweetened coconut (feel free to toast the coconut if you want a stronger flavor).
Spoon into a freezer safe container, cover, and freeze for about 4 hours or overnight.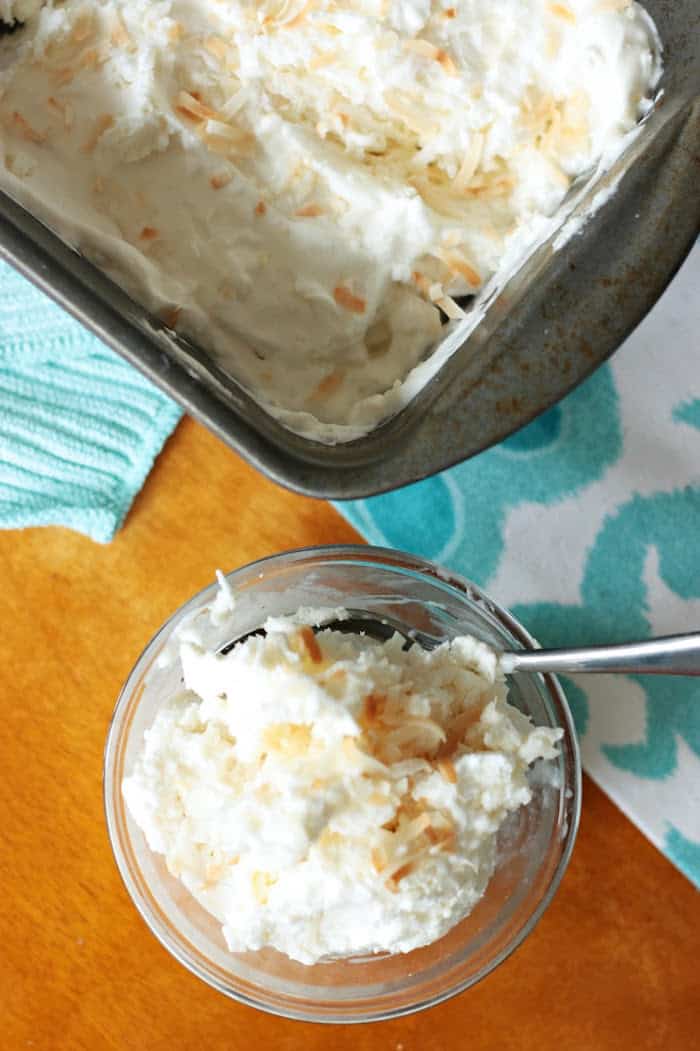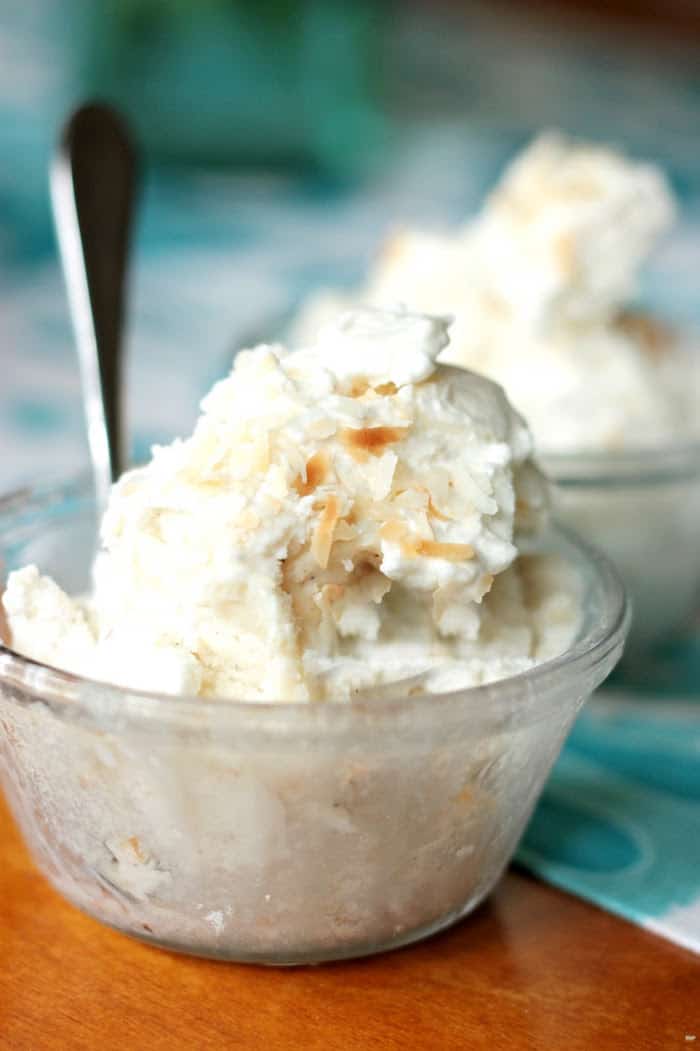 Oh you guys, this coconut ice cream is heaven in an ice cream bowl. Your mouths are going to be thanking me BIG TIME when they taste these clouds of coconut goodness. And while you are enjoying it be sure to come visit my sister and me as we blog about style, food, and the things we love over at The Pretty Life Girls. You can also find us on Instagram, Facebook, Pinterest, and Twitter!