This Bailey's ice cream recipe is a delicious combination of flavors. You'll definitely want to add chocolate sauce to the top of this boozy treat!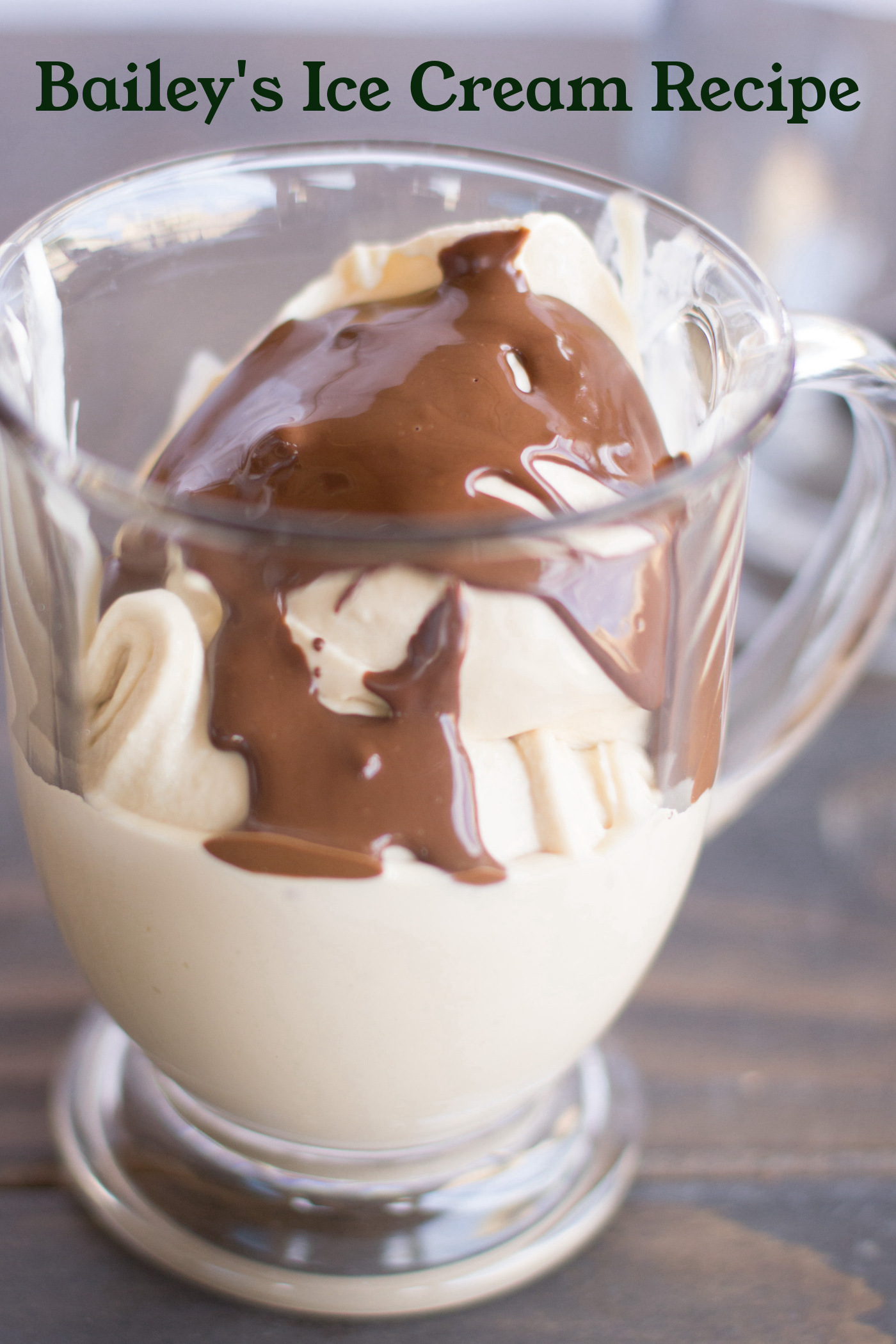 It's almost St. Patrick's Day, and that's the perfect time to try a boozy ice cream recipe, don't you think? I absolutely love ice cream, and when you add interesting flavors like Bailey's it's that much better.
Not to mention because you've added alcohol to your ice cream, it stays creamier in the freezer . . . it's just always easy to scoop, and it more resembles soft-serve than a hard brick. That's my favorite.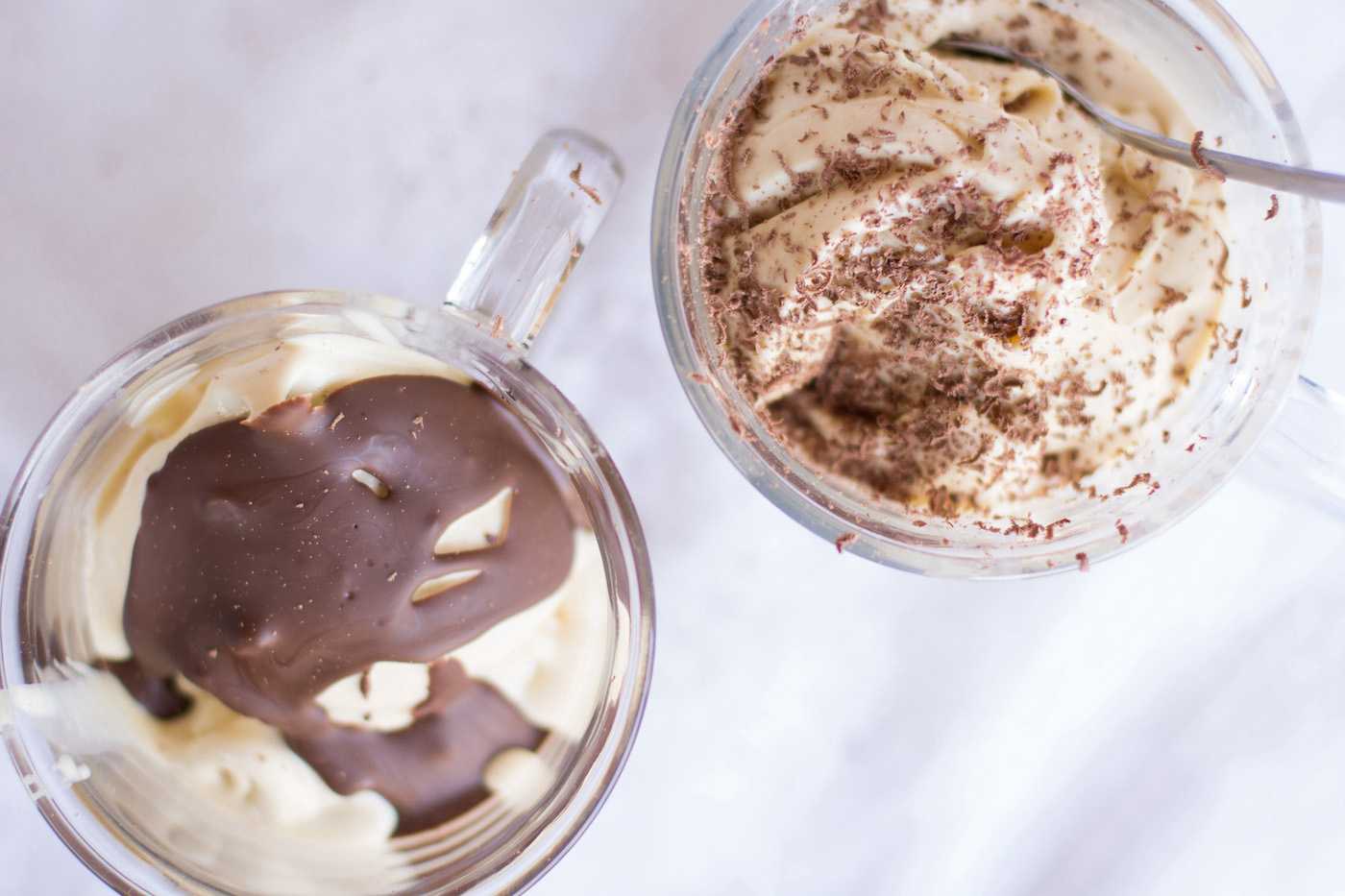 Two tools you'll want to have on hand when making a lot of ice creams – a strainer and an ice cream maker.
These are tools I love and highly recommend having for making your own desserts. I can't get along without mine! Trust me . . . you'll use them.
Tips for Making Homemade Ice Cream
Before you begin making this recipe, here are just a few tips and things you should think about when it comes to making your own dairy desserts.
Quality Ingredients Are Important
Lots of people are advocates of organic products, especially when it comes to dairy. That is up to you, but definitely get high quality ingredients as that will improve the overall taste. If you splurge on anything, it should be the vanilla. High quality vanilla (get the paste!) does make a difference.
Use Enough Sugar
Homemade ice cream crystallizes much easier than the stuff you buy at the grocery store. Don't skimp on the sugar, because sugars and sweeteners help prevent the crystallization.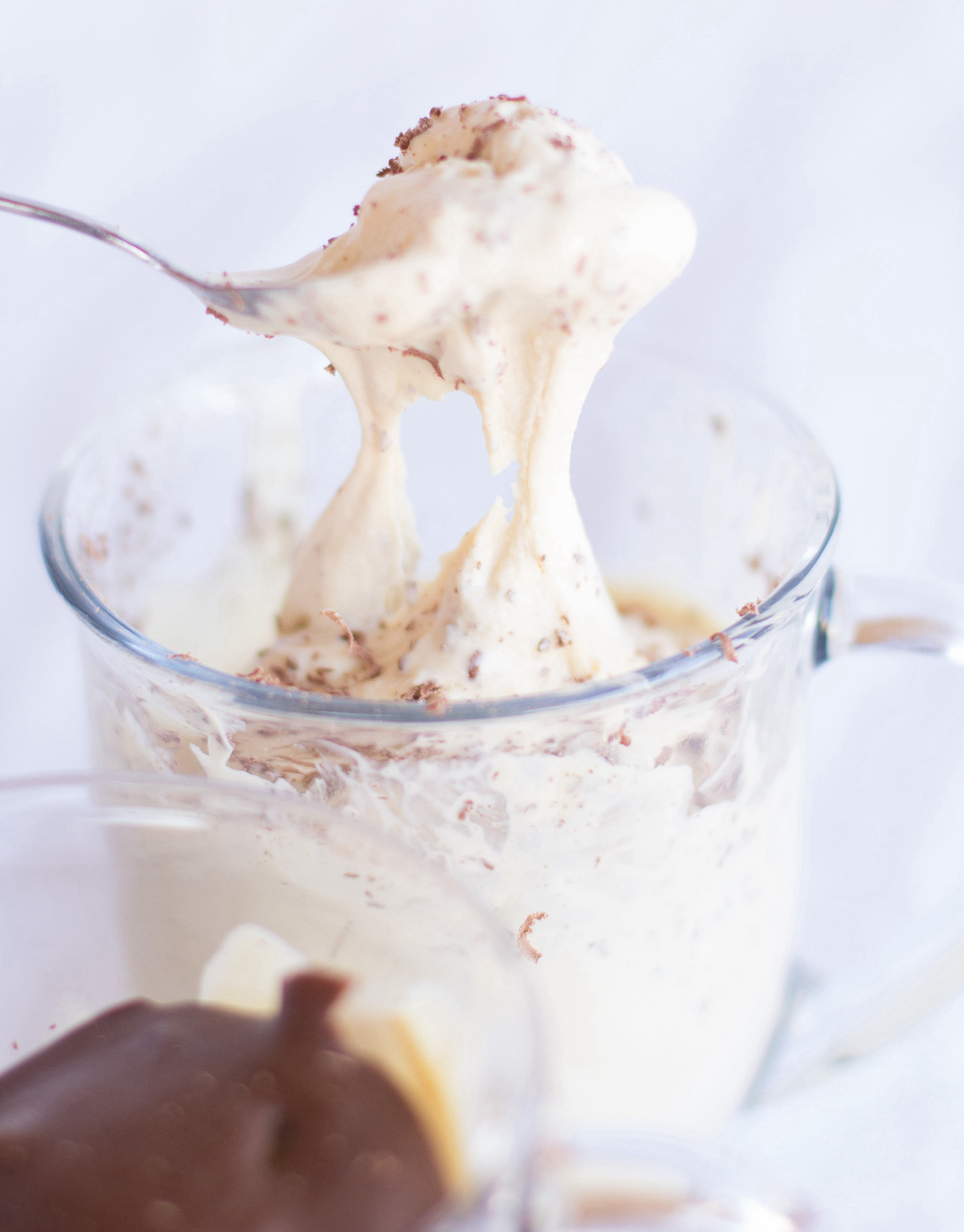 Rest the Base
The reason the custard doesn't go right into the ice cream maker is because your base needs to rest. You'll refrigerate first, and that improves the texture and quality of the final product.
Freeze the Bowl
The instructions for your ice cream maker will probably suggest this, but I wanted to mention it as well. Freeze the bowl for at least 24 hours before making your recipe.
You should also start the motor of the ice cream maker before pouring in the custard mixture so that it's already moving and doesn't freeze to the side when you pour it in.
Try Mix Ins
Don't be afraid to experiment with adding sprinkles, chocolate chips, jams, dried fruit chunks, pretzels, marshmallows or whatever you like. You can mix them in once the custard has cooled.
Store It Correctly
Homemade ice cream can get hard or form ice crystals in the freezer. Store in more of a shallow container than a deep tub, and make sure it's airtight. Put plastic wrap on top of the ice cream before closing the lid.
---
Are you ready to give it a try? Here's what you're going to need to make this ice cream.
Ingredients
2 ½ cups half and half
½ cup of sugar
4 beaten egg yolks
4 T flour
1 ½ cups Bailey's
1 t vanilla extract
Thoughts and Notes On This Recipe
No, alcoholic ice cream doesn't get you drunk. You won't get a buzz from it.
Leftovers can be kept in the freezer for two weeks in an airtight container. After a couple of weeks, the texture can become grainy and large ice crystals may form.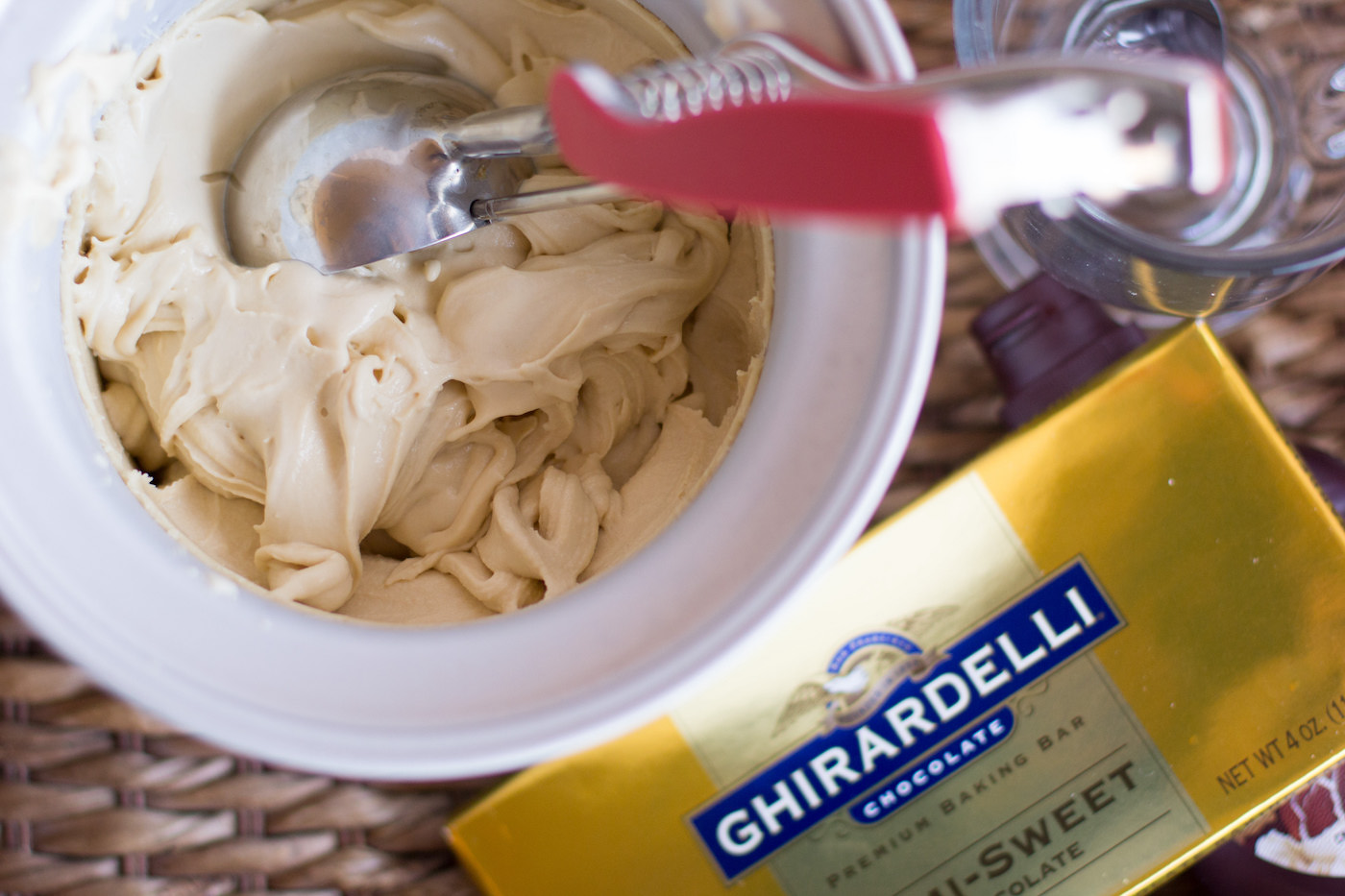 Enjoy this boozy ice cream recipe – and Happy St. Patrick's Day! Get the printable recipe card below.
Yield: 6 people
Bailey's Ice Cream
This boozy ice cream recipe is a delicious combination of flavors. You'll definitely want to add chocolate sauce to the top of this creamy frozen treat!
Additional Time
40 minutes
Ingredients
1 ½ cups Bailey's Irish Cream
2 ½ cups half and half
½ cup granulated sugar
4 egg yolk(s), beaten
4 T all-purpose flour
1 teaspoon vanilla extract
Instructions
In a medium saucepan, add sugar and flour and stir together.
In a separate bowl, beat eggs and half and half.
Pour into sauce pan with sugar and flour and turn heat on to medium low. Stir mixture continuously until mixture thickens to the consistency of custard. If lumps start to occur, use a whisk and gently whisk out any lumps (do not boil, or it will curdle).
Remove from heat and stir in vanilla and Bailey's.
Strain the custard, pressing out any lumps that may have formed. I strained my batch twice.
Cover with plastic wrap by pressing with plastic wrap down directly on top of the custard to keep from forming any skin on top. Refrigerate for 4-6 hours or overnight.
Pour into your ice cream maker and allow to churn for 20-30 minutes. You can serve it immediately as soft serve (my preference) or you can put in a container and freeze until completely firm.
Serve with magic shell or chocolate shavings.
Nutrition Information:
Yield:
6
Serving Size:
1 serving
Amount Per Serving:
Calories:

460
Total Fat:

14g
Saturated Fat:

8g
Trans Fat:

0g
Unsaturated Fat:

6g
Cholesterol:

158mg
Sodium:

73mg
Carbohydrates:

48g
Fiber:

0g
Sugar:

43g
Protein:

6g
---
Do you want to try another delicious Bailey's dessert? This Bailey's Banana Colada looks awesome! I'd also love for you to visit these other delicious recipes: