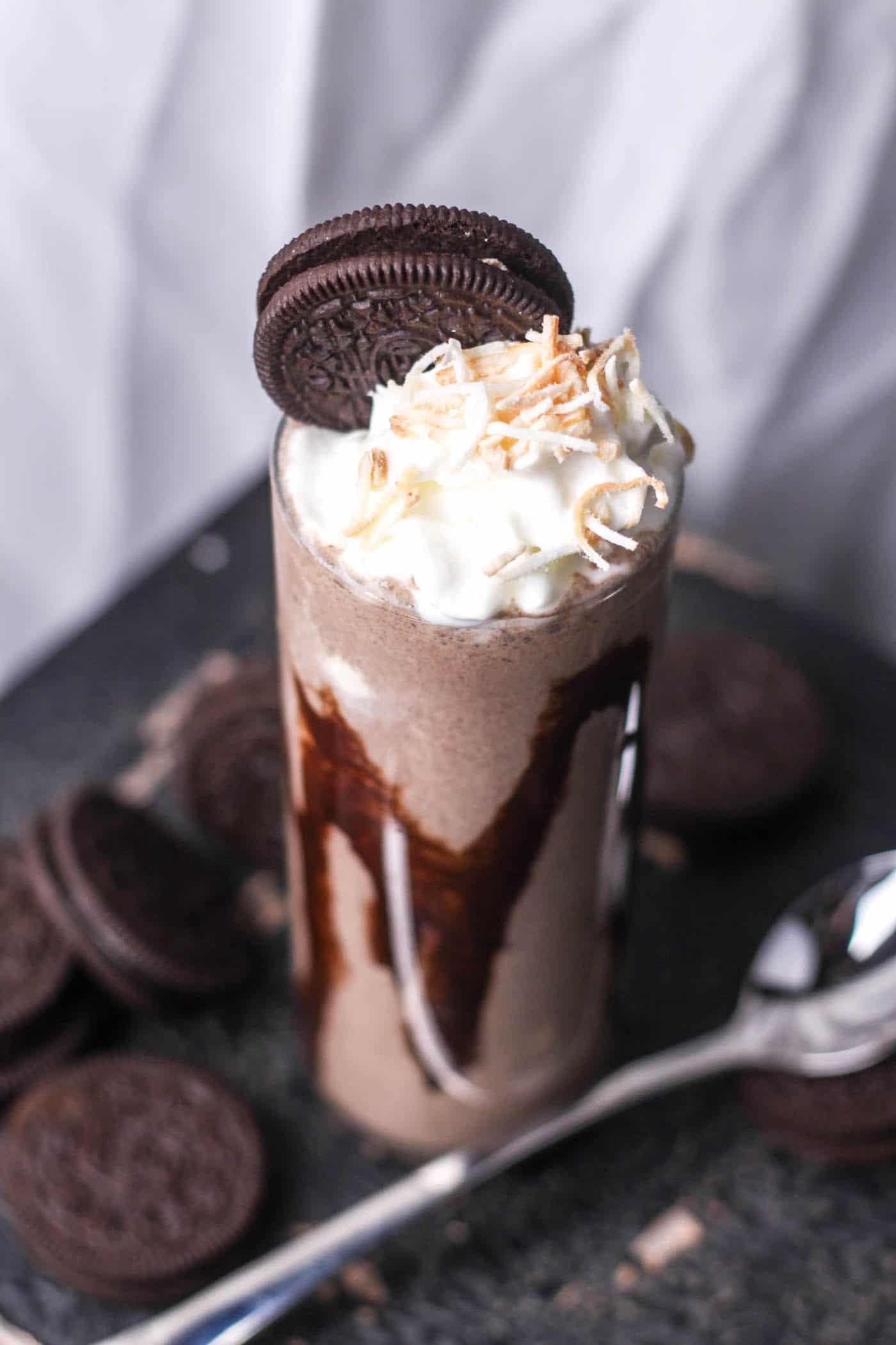 I'm always in the mood for a good alcoholic milkshake. Whether you spike it, dose it, or flavor it with something fun, it's a milkshake – you really can't lose in my humble opinion.
The particular boozy milkshake is something very special. There are so many things that make it delicious: the Bailey's Irish Cream, the banana, the whole milk or coconut milk (your choice). Then add the chocolate syrup, ice cream, and Oreos . . . it's almost overwhelming!
But not too overwhelming to drink, trust me. I may have tried one for breakfast, and it may have been the most amazing breakfast beverage ever.
It would be perfect for brunch, for a signature party cocktail, or for a decadent dessert.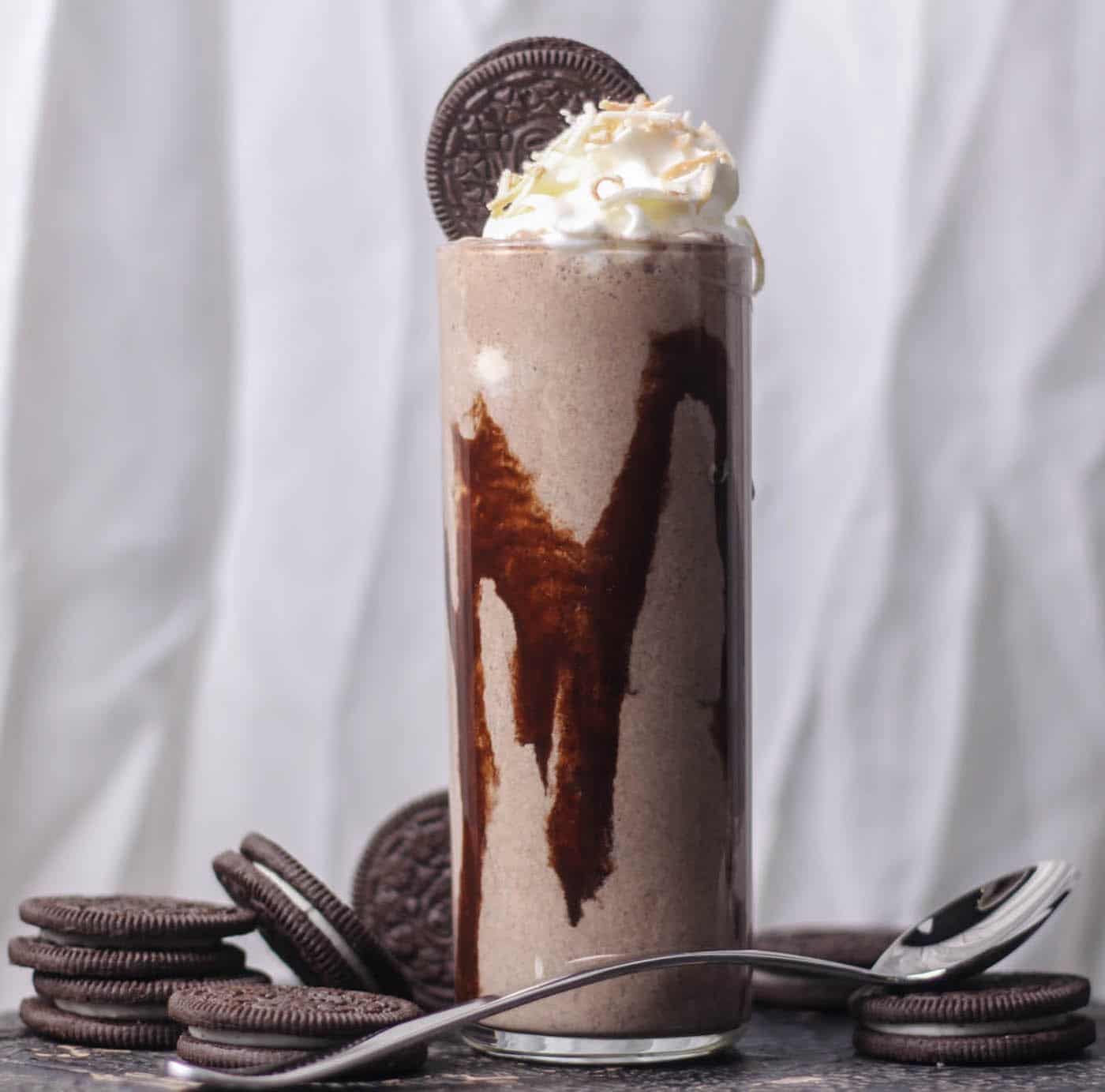 Dunking Oreos into it might be fun as well.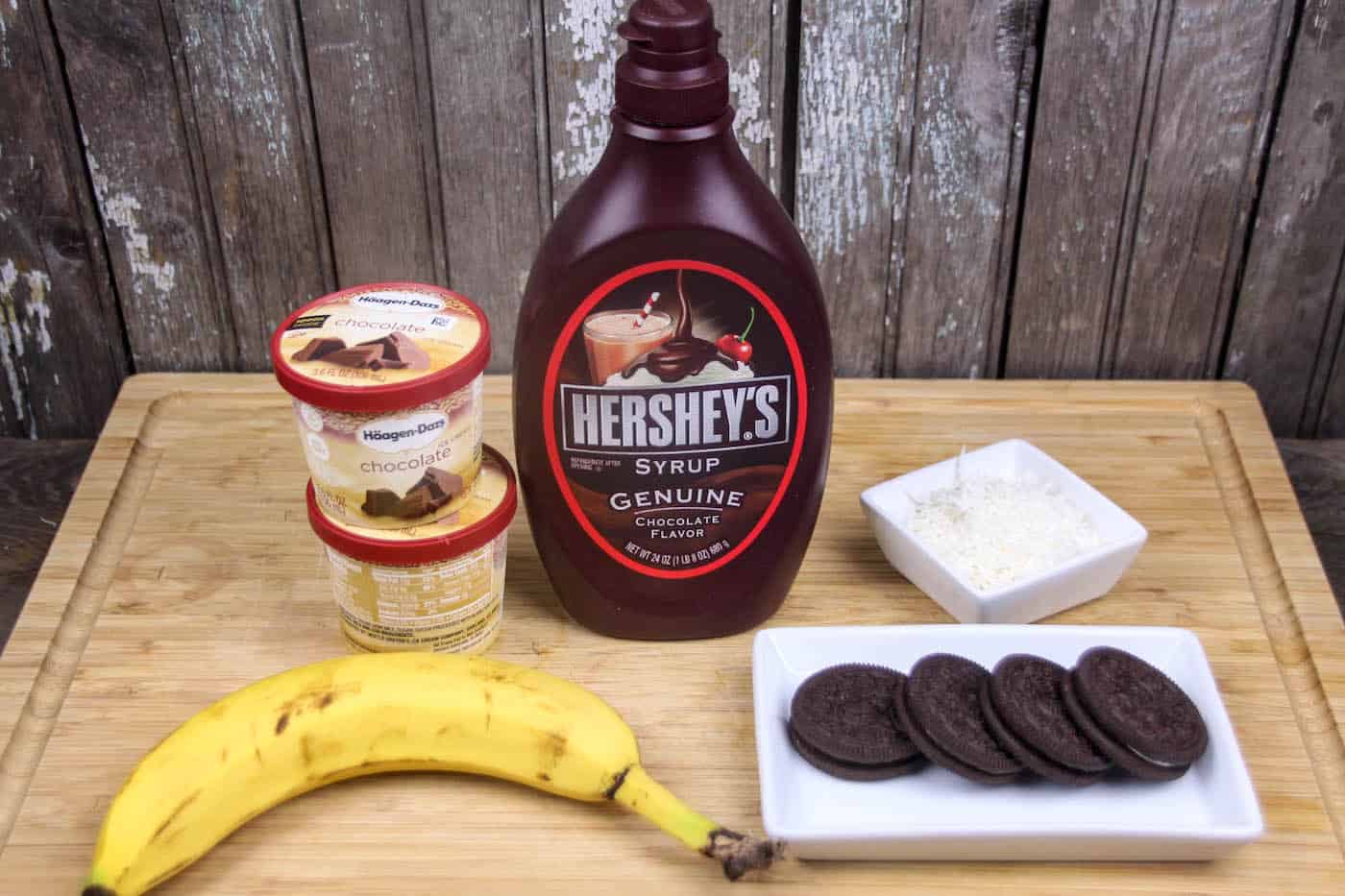 Here are some of the ingredients that go into this delicious Bailey's shake – get the full recipe below!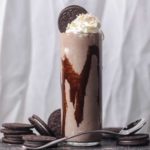 Irish Cream Alcoholic Milkshake
Ingredients
2

ounces

of Bailey's Irish Cream

2

ounces

of Whole Milk or Coconut Milk

2

Chocolate Häagen-Dazs Minis

3.6 oz each

1

Banana

4 -5

Oreos

1

T

of Shredded Sweet Toasted Coconut

Chocolate Syrup

Whipped Cream
Instructions
In a blender add Irish Cream, chocolate ice cream, 4 banana slices, 4 Oreos, 2 ounces of whole milk (not shown), and blend until smooth or desired consistency.

Squirt Chocolate syrup onto the inside wall of a parfait glass or tall glass.

Pour the shake into the glass.

Top with pieces of Oreo, sliced banana and whipped cream.

Serve.
Are you ready to be amazed by making this recipe?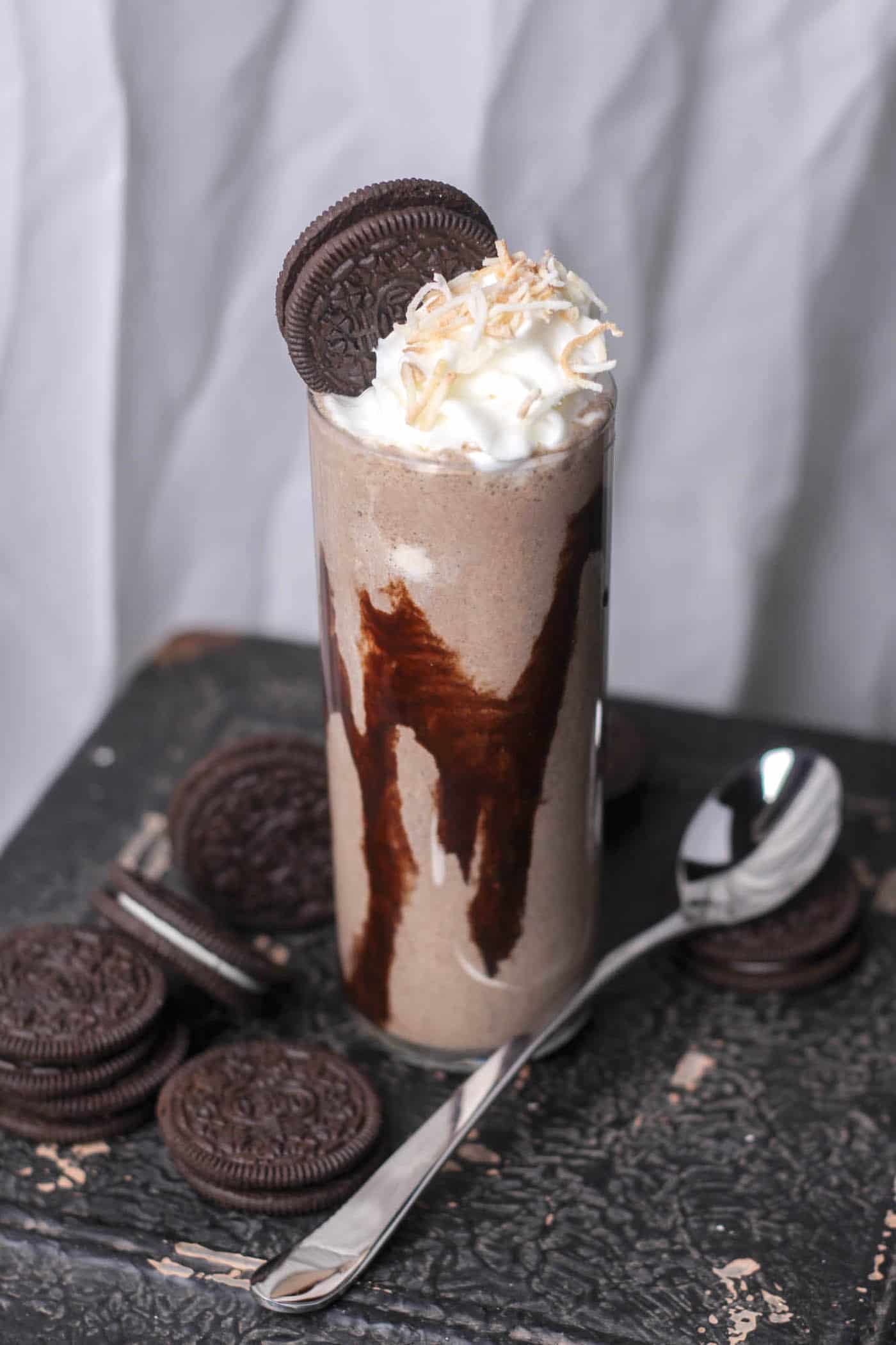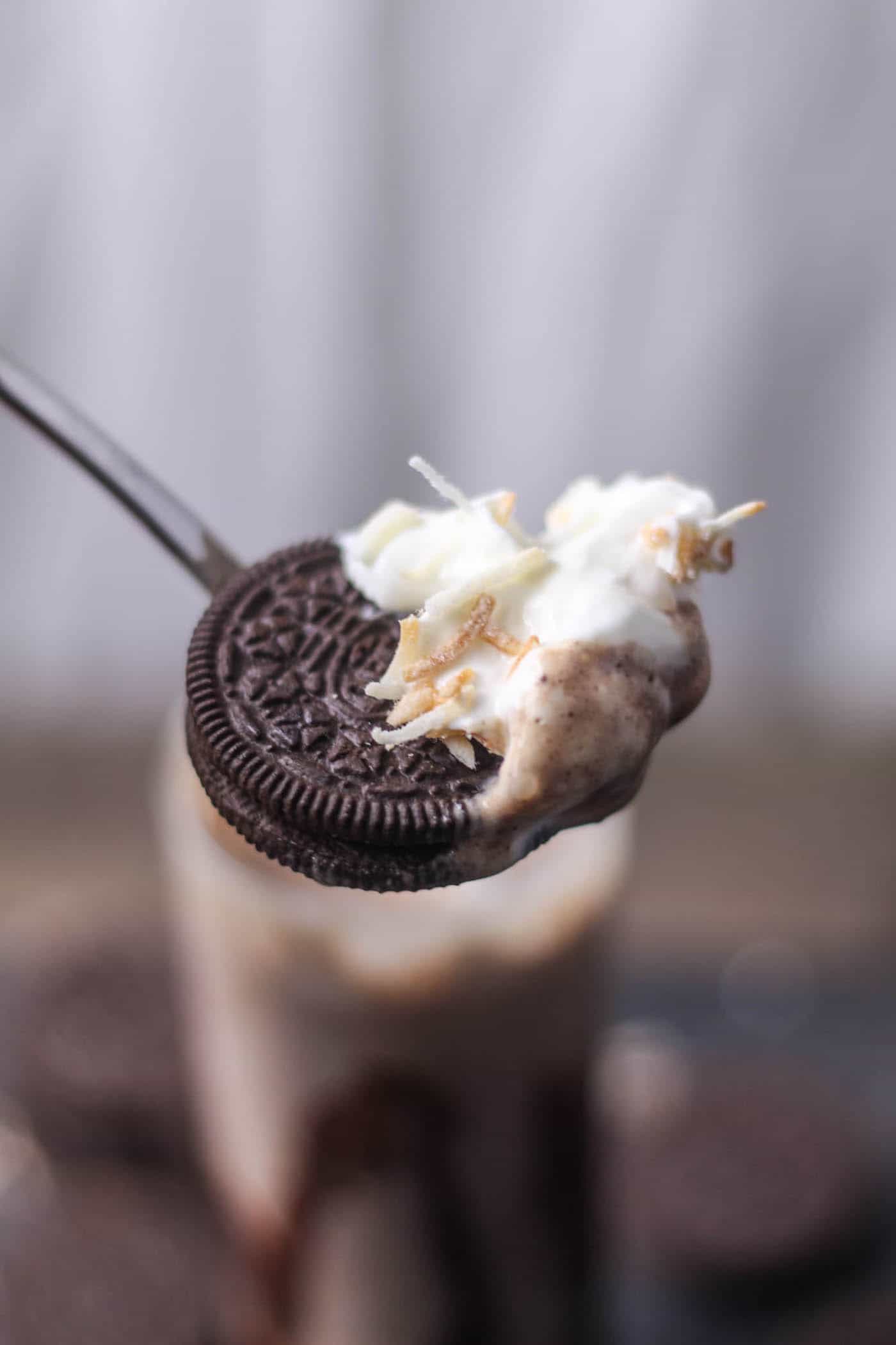 Once it's all done, pour it into a glass and don't forget the whipped cream and coconut. Maybe even add some banana slices.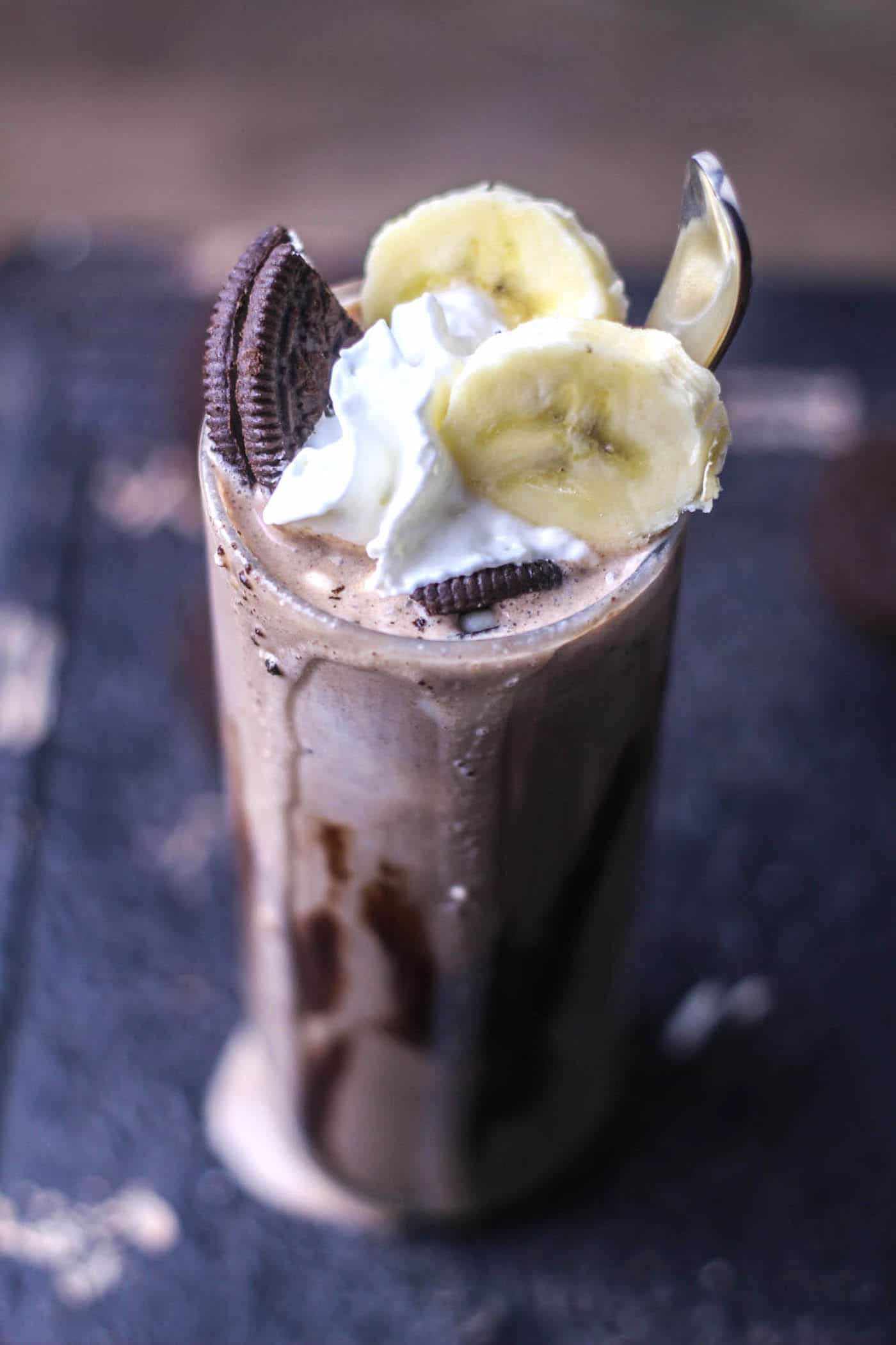 PS – Drink responsibly, and never drink and drive.