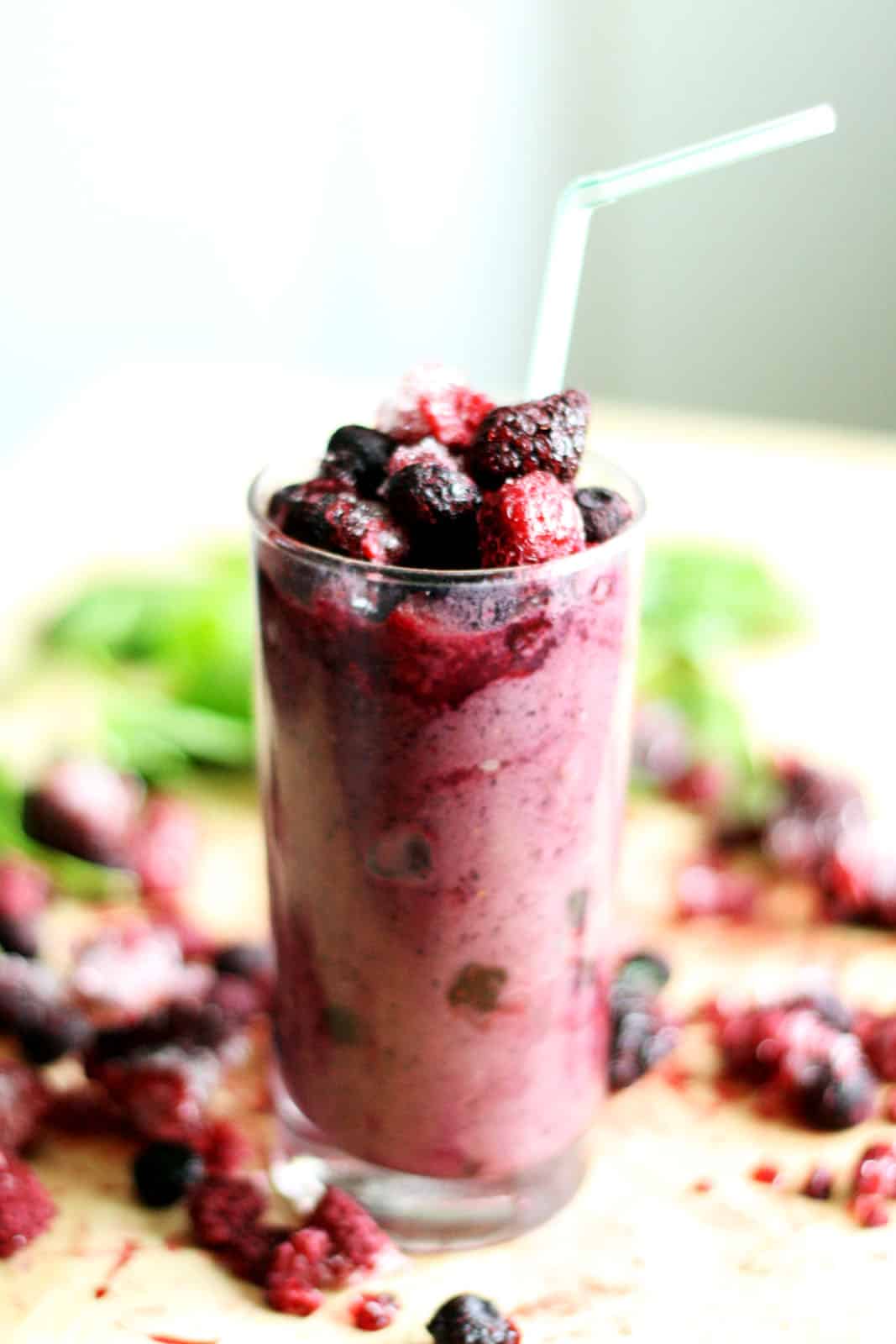 Happy 21016, friends! Can you believe another year has gone by? It's hard to believe, but my love handles are certainly letting me know that the holidays have, in fact, come and gone – so I guess 2015 really is over! As a result of the new padding around my hips, I'm straying from my usual sharing of gooey, sugary, baked goods and changing it up with a New Years Resolution-friendly smoothie recipe to help get us back on track. This smoothie recipe is packed with antioxidants and nutrients, plus it is straight-up delish. Here's how you make it:
Spinach + Berries Power Smoothie Recipe
INGREDIENTS
1/2 cup frozen blueberries
1/2 cup frozen raspberries, strawberries or blackberries
1/2 frozen medium banana
1 cup Unsweetened Vanilla Almond Milk
1 cup baby spinach
1 teaspoon chia seeds, if desired
INSTRUCTIONS
1. Place all ingredients besides into blender and blend until smooth. Add more almond milk if smoothie is too thick. Pour into a chilled glass, sprinkle with extra berries; enjoy!
Recipe adapted from Ambitious Kitchen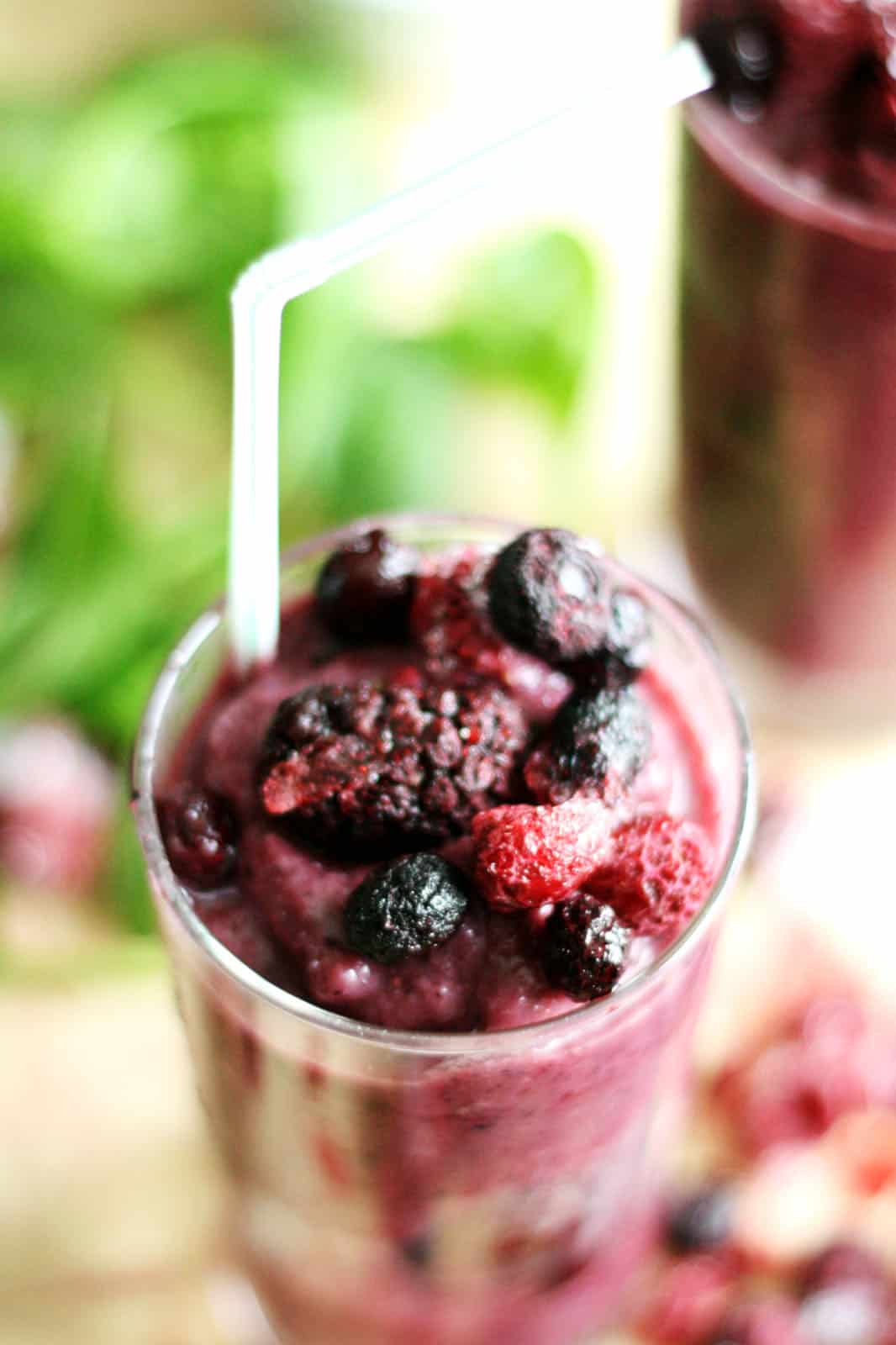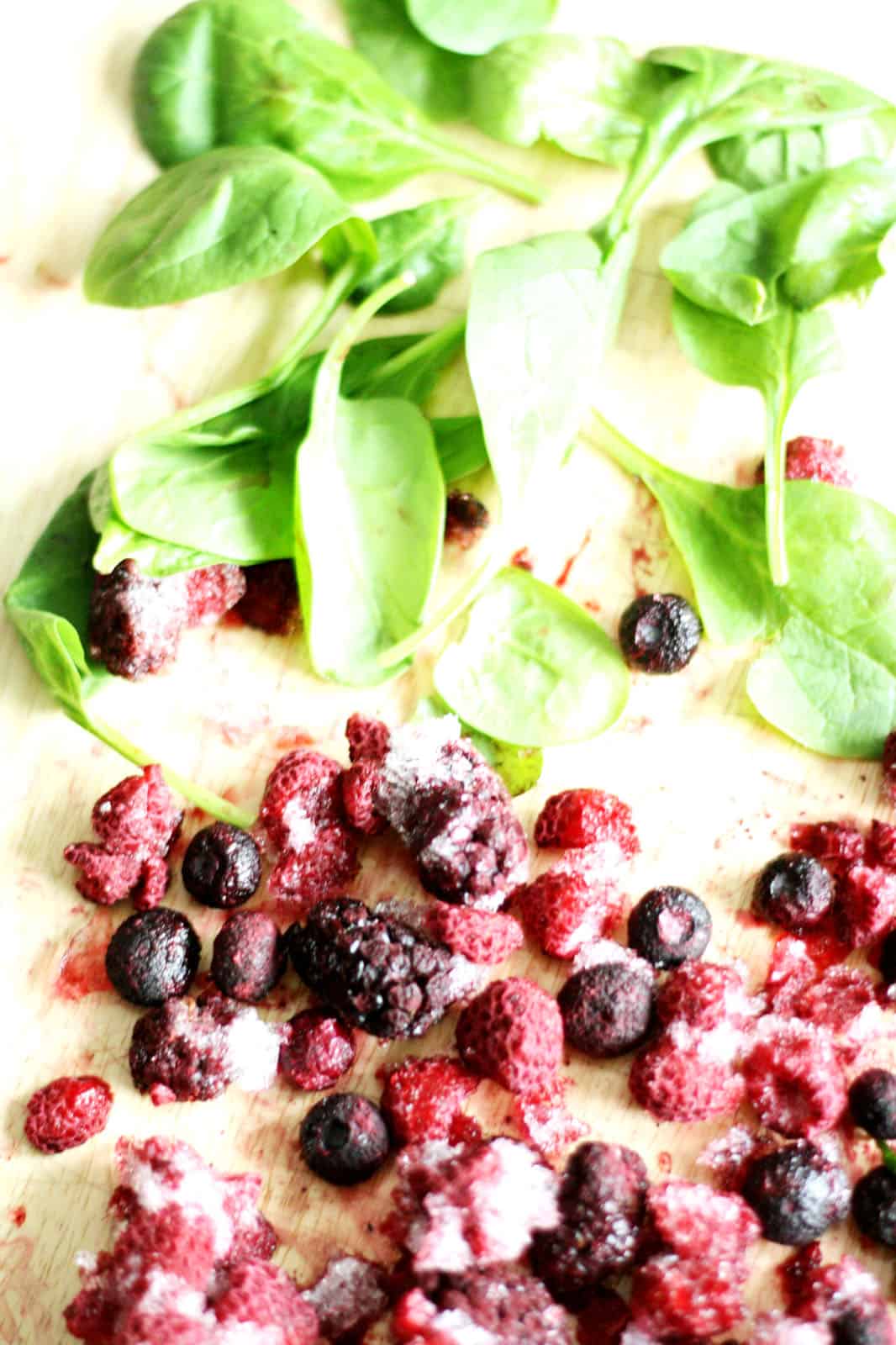 It might not be chocolate cake, but those berries and spinach sure are pretty, and when blended together they are deceptively yummy and good for you! Plus, it is a piece of cake to make! (Oh, cake. I just can't quit you.)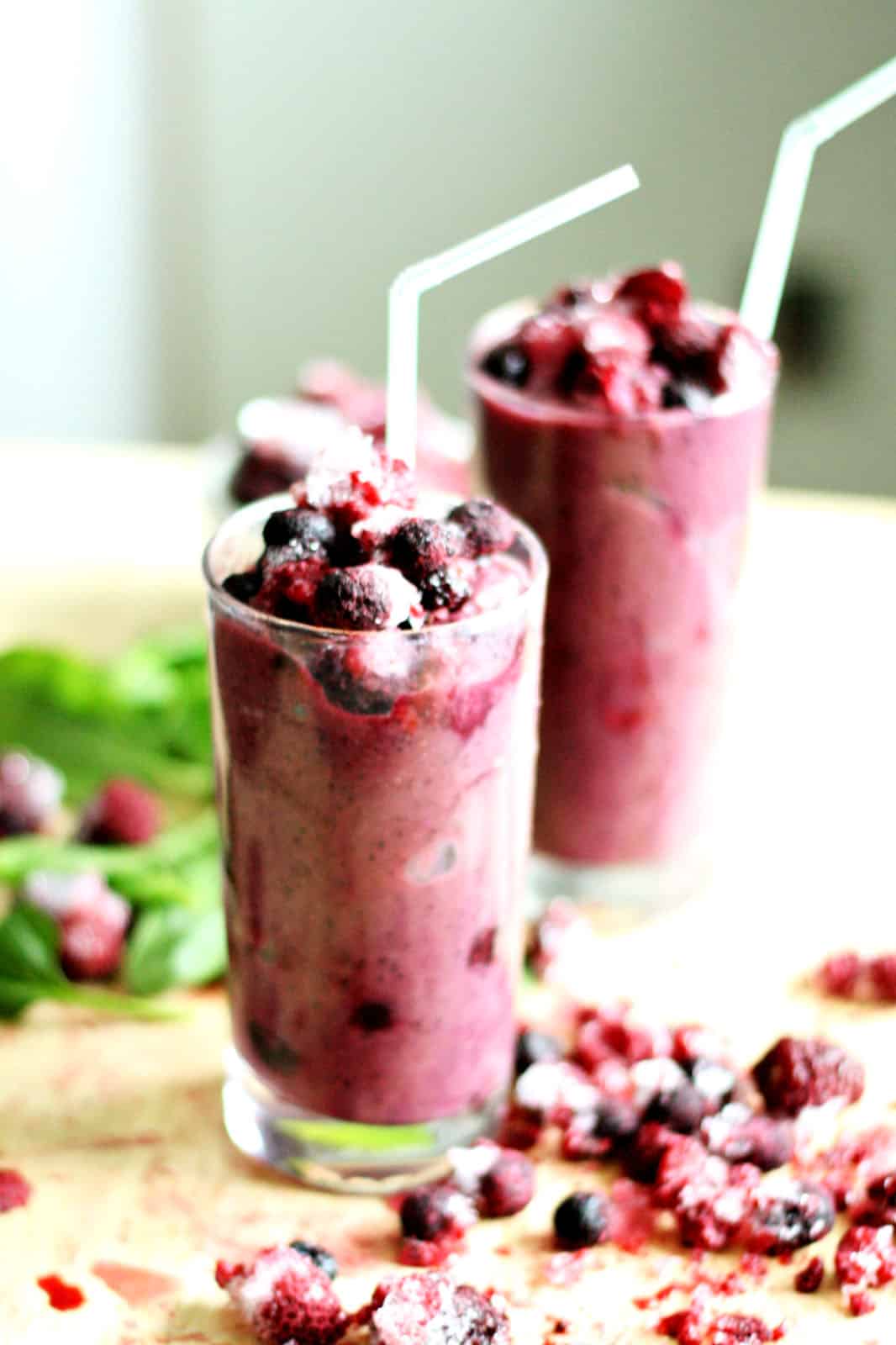 What healthy recipes are you making for your New Year's resolutions? I'd love to hear! And be sure to visit us as we blog about style, food, and the things we love over at the Pretty Life Girls. You can also find us on Instagram, Facebook, Pinterest, and Twitter!