Do you have quite a collection of essential oils? Learn how to make modern essential oils storage from a plain wood box and clay.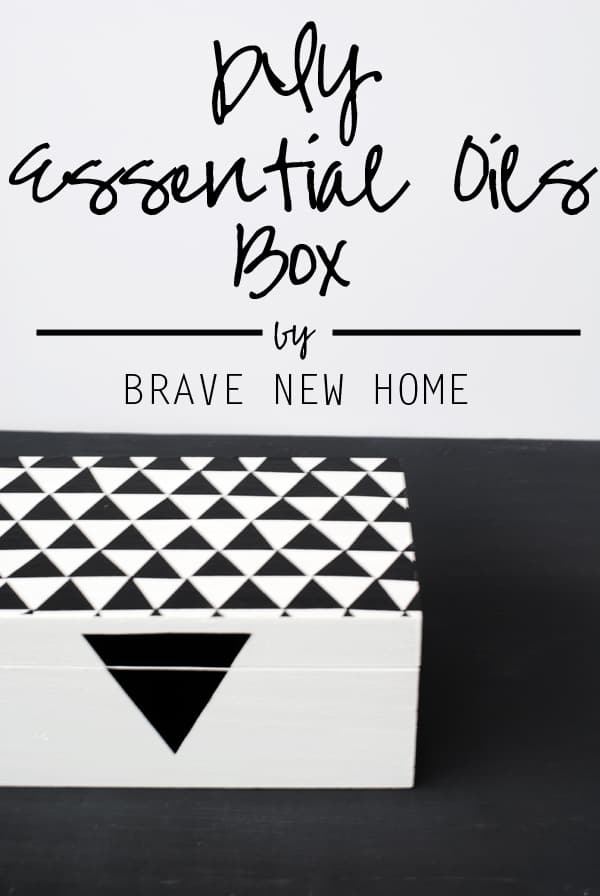 Hi!  I'm Jennifer of Brave New Home. I blog about home design, decorating and create lots of fun DIY projects in the process.
Today I'm sharing how to create a DIY box to store essential oils. I've had my essential oils for some time now and have wanted a more permanent home for them in a dark place where they could stand upright. See out how I decorate this essential oils storage box.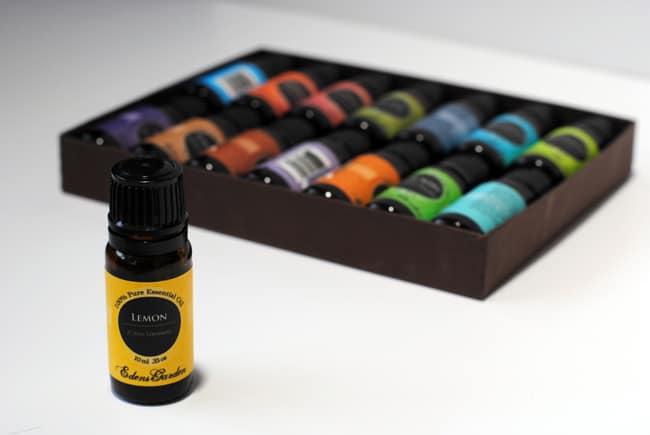 I've bought a few more oils than my box holds so it was time to rally them altogether.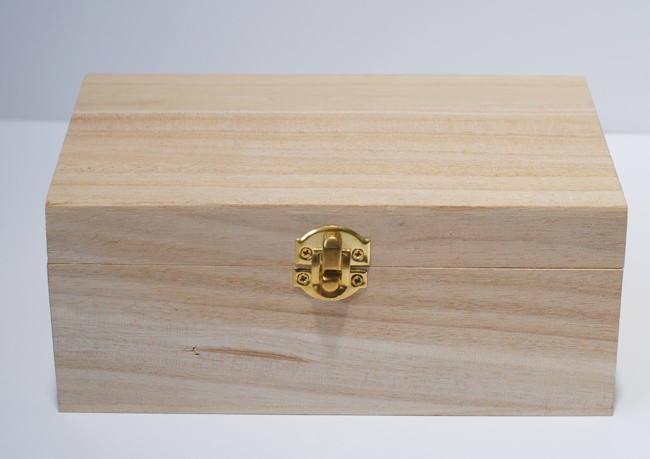 Essential Oils Storage Box
I picked up an unfinished wooden jewelry box from the craft store. For this project, I also used air dry clay, paint, wood filler and vinyl decals.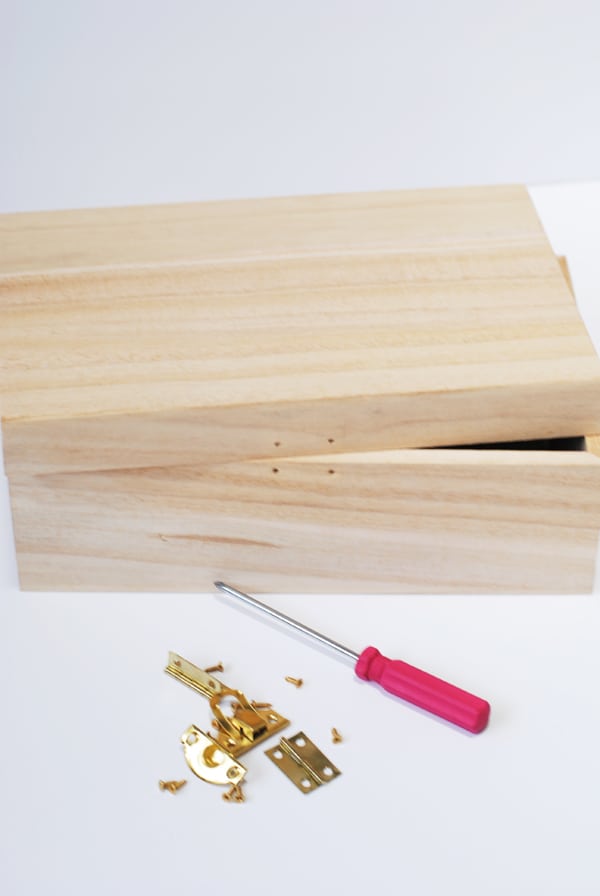 First, I removed all of the hardware.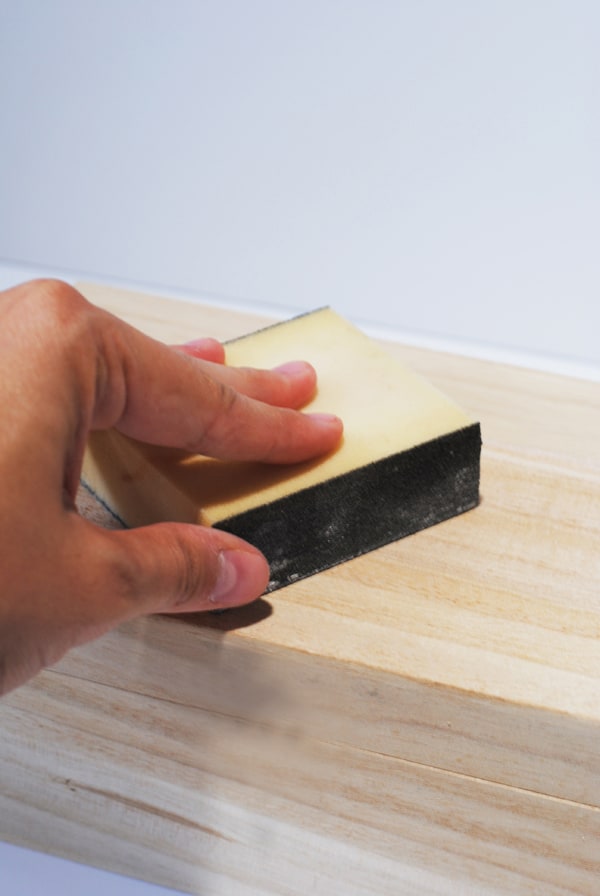 Then I gave the box a light sanding and filled in the holes where the lock was with wood filler.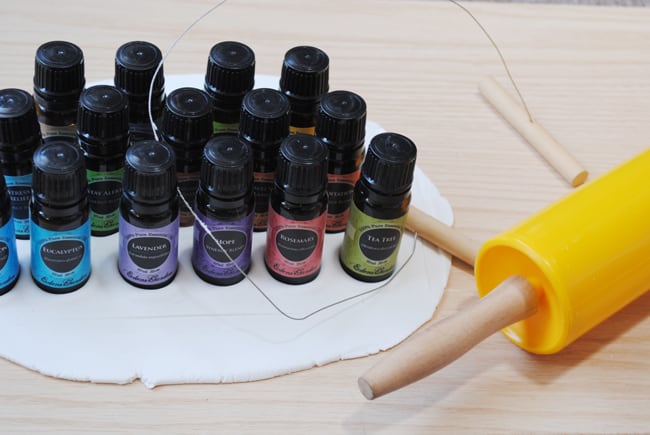 I rolled out some air dry clay then positioned my oils keeping in mind the dimensions of my box. When making your molds, be sure to compensate for the clay shrinking by creating extra room around each bottle in your clay.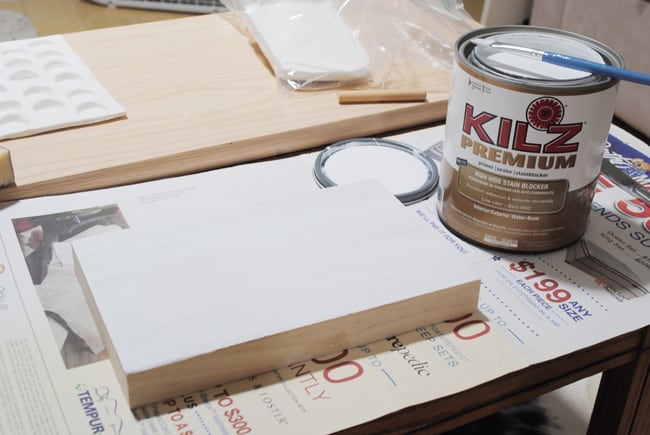 Then I primed my wood.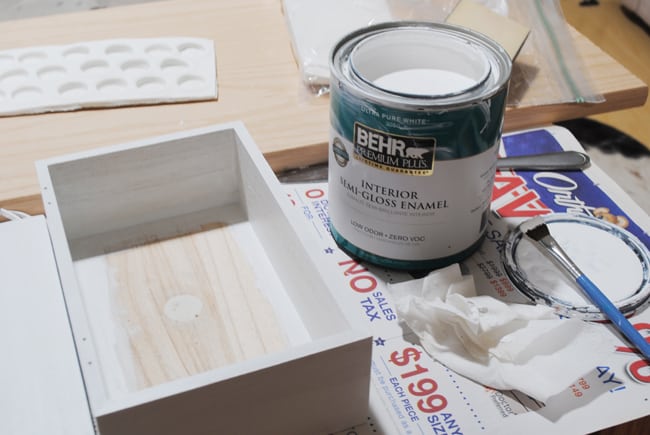 Then painted it a clean white.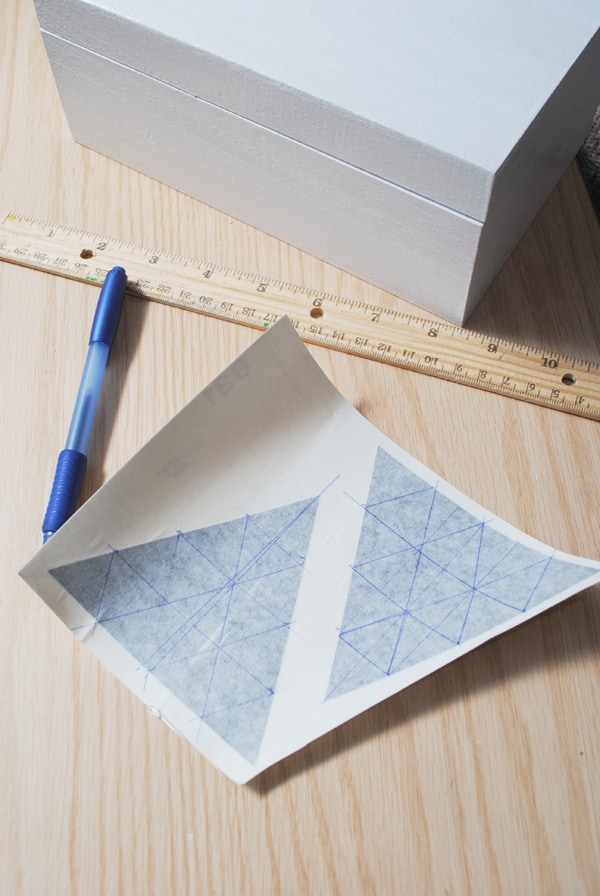 Next, I cut mini triangles out of larger triangle vinyl decals.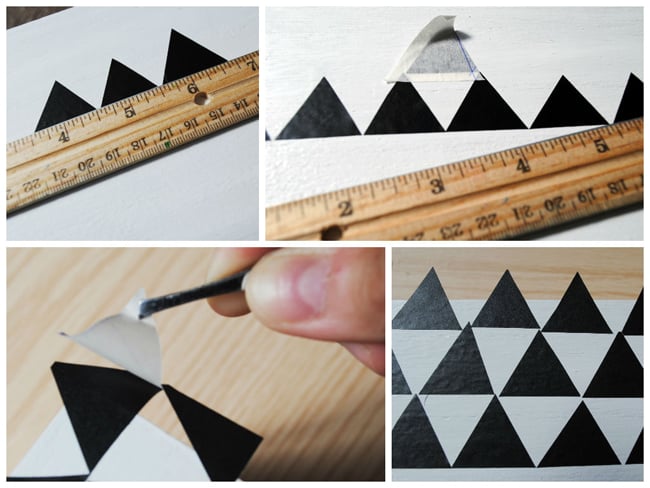 I used a ruler to line up my triangles. To remove the backing, I opted to use a pair of tweezers since the triangles were so small.  I let them come off the edges and simply cut them to fit the lid when I was all done.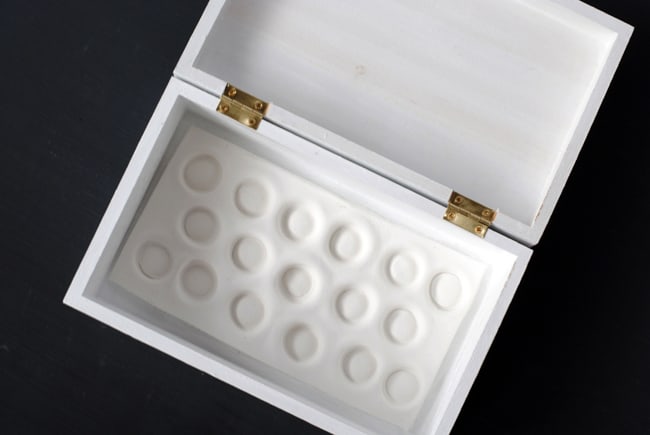 I glued my dried clay form into the bottom of the box after re-attaching the hinges.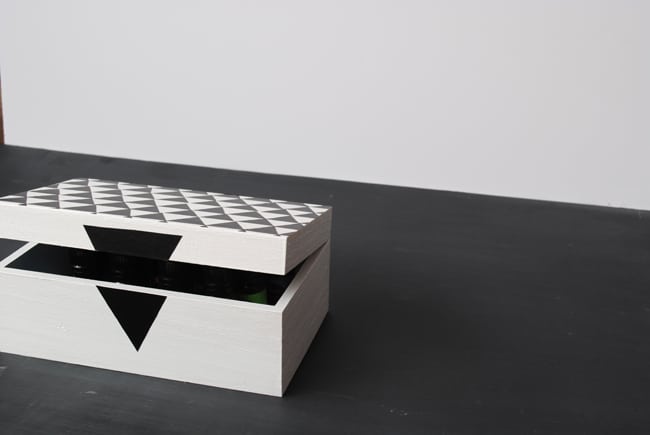 I also added one large decal to mimic the look of a lock.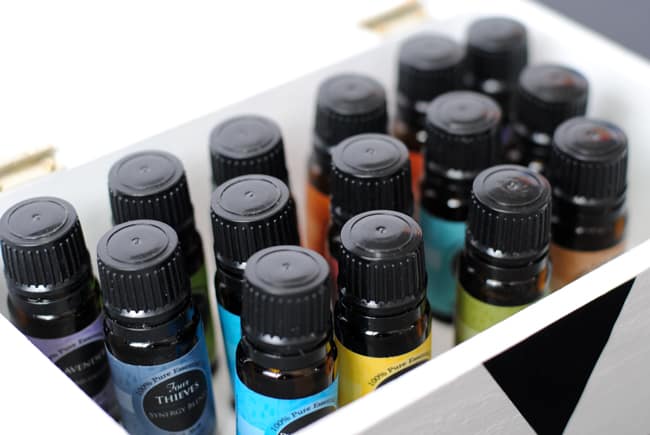 All my essential oils fit in nicely and there is even room to add in a few more.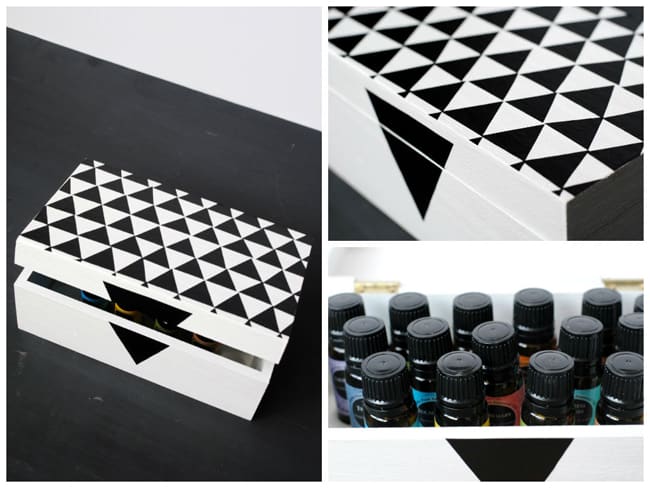 I love the modern look of my box and of course, it's functionality.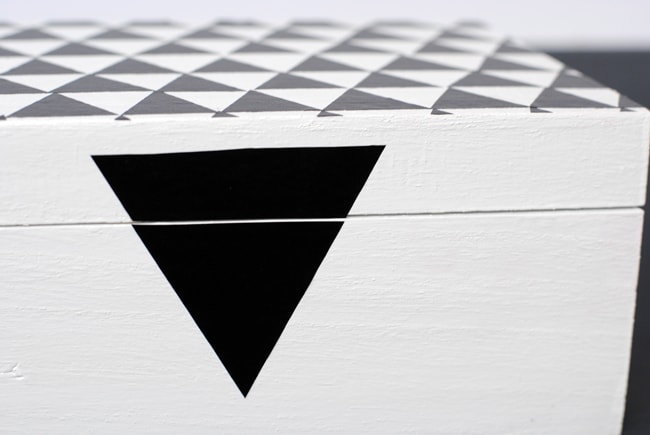 Hope you've enjoyed this tutorial. If you don't have essential oils, you could definitely adapt this project for any other sort of collection you might have.
Want to make some gifts with your essential oils collection? Check out this great list!