Ginger beer cocktails are perfect for fall! Instead of a Moscow mule, make one of these 20+ delicious and unique drinks with ginger beer.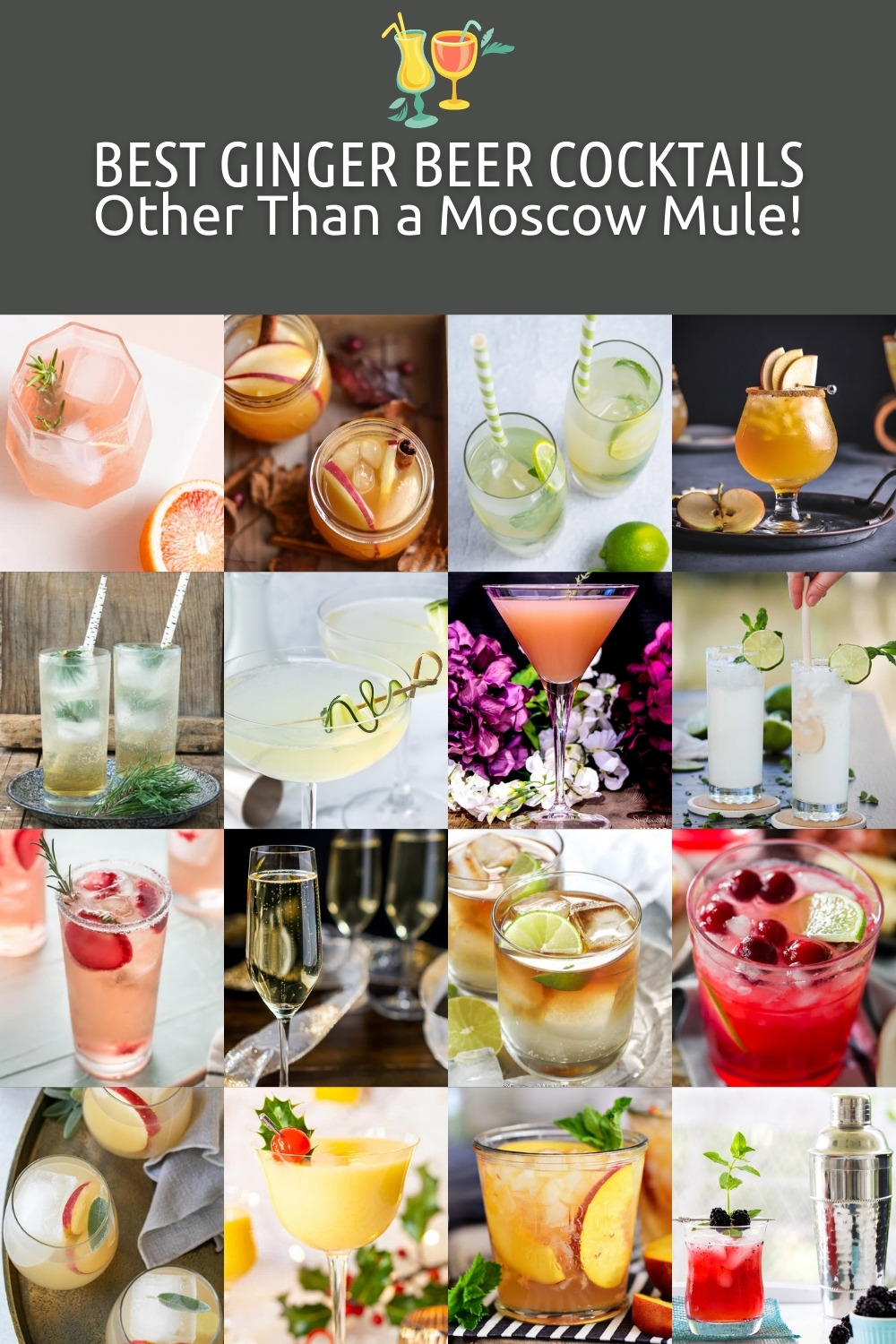 Ginger beer (not to be confused with ginger ale) is used in a lot of classic cocktail recipes. The most popular is, of course, the Moscow mule which you can recognize by the copper mug it is served in. Ginger beer is the ingredient that gives the mule its fizzy, spicy flavor.
Drinks with Ginger Beer
If you enjoy the fizz of beer and the kick of ginger flavor, you are going to love the recipes I've gathered here for you today. Below you will find the best ginger beer drinks out there.
You won't see one copper mug on this list because I found over twenty drinks that have the spice you enjoy (yet aren't a variation of a Moscow mule).
What alcohol mixes with ginger beer?
You'd be surprised how many liquors you can use in these drinks. These recipes including sparkling wine, vodka, gin, tequila, brandy, sake, rum, bourbon, and whiskey. So essentially, a little bit of everything! I'm excited to share the options with you.
---
Just for reference, my favorite ginger beer brand is Fever Tree. I have had great success with them and it's easy to find, plus I love the crispness and fizz. So good.
Are you ready to jump into the adult beverages? Grab your cocktail shaker and a glass filled with ice. Scroll down and check out these awesome recipes. Let me know which one you want to try first in the comments!
Ginger Beer Cocktails
Tired of Moscow mules but enjoy the spice and crispness? Here are 20 other delicious drinks with ginger beer for you to enjoy!
---
Did you enjoy these crisp autumn cocktail recipes? I'd love it if you could share this post using the buttons below. Then make sure to check out these other popular cocktails: