Learn how to make a bandana skirt for an adorable little girl's outfit! So easy, even a beginning seamstress can sew it.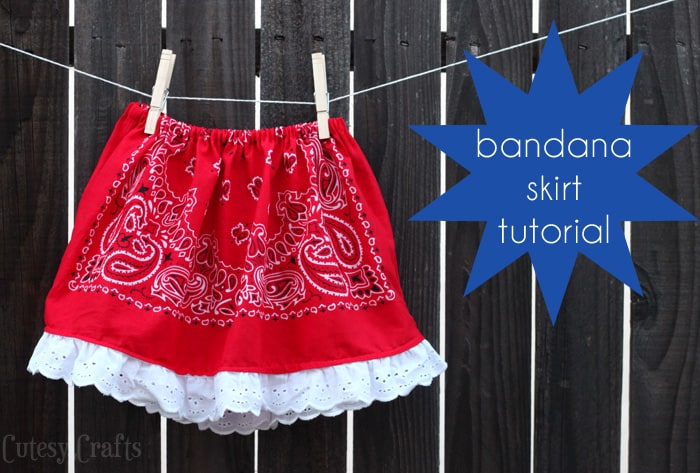 Hi, this is Jessica from Cutesy Crafts, here to show you how I made this super easy bandana skirt for my daughter's 4th of July outfit. I'm seriously loving the bandana trend for 4th of July!
Bandanas are already hemmed which make them perfect for skirt-making. And, if I can add lace to anything, I will. I love the frilly, feminine touch that it adds to the skirt!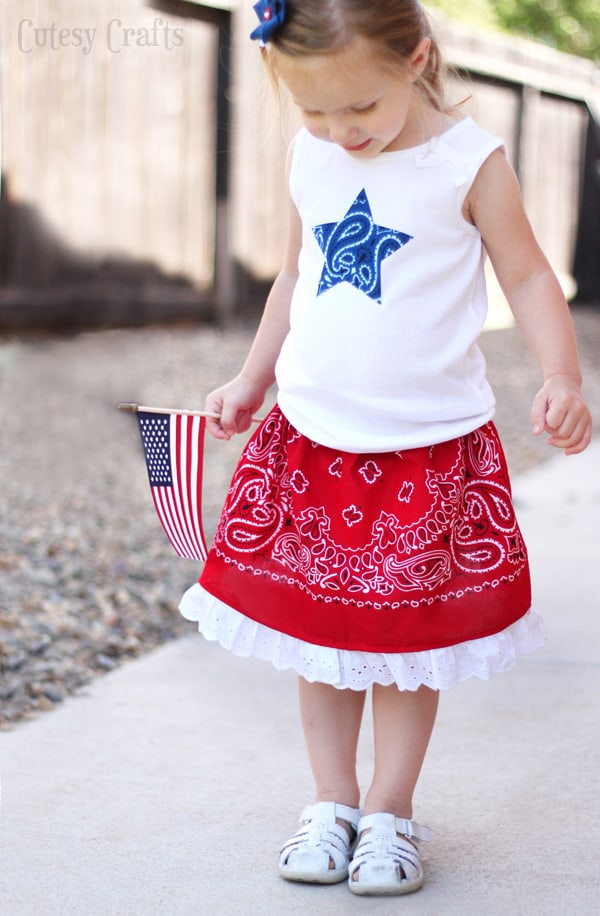 Bandana Skirt
To make this bandana girls skirt, you will need:
1/2-inch wide elastic (1 inch longer than the child's waist measurement)
1 1/2 yards eyelet lace trim
matching thread
safety pin (for threading elastic)
Let's get started!
Fold your bandana in half and cut along the fold to get two equal pieces.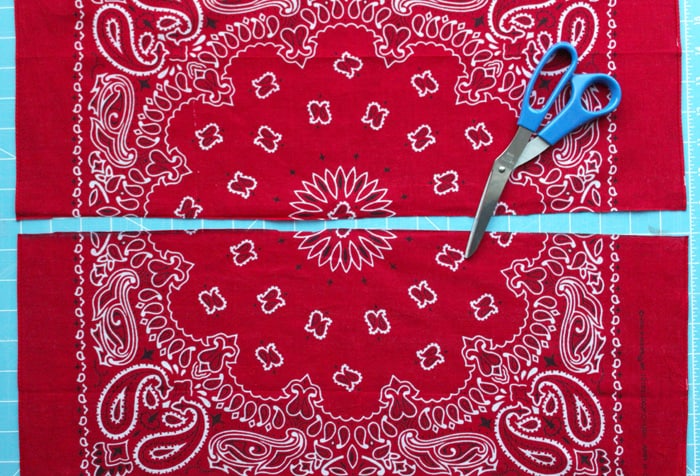 Put the bandana pieces right sides together, with the cut edges on the top. Pin and sew a 1/4″ seam down both sides.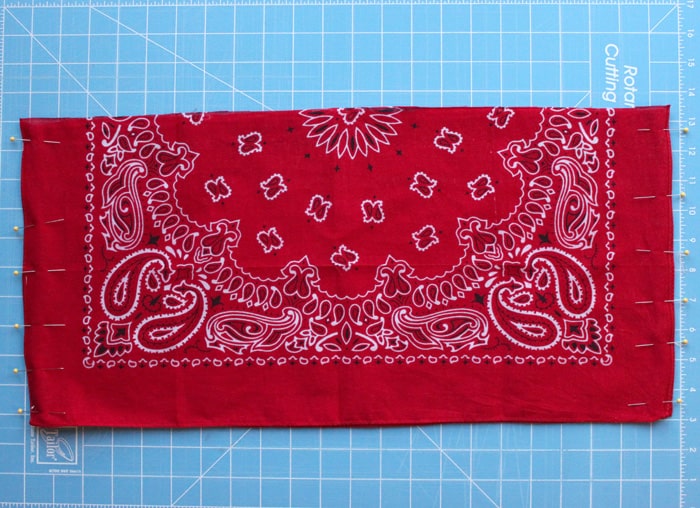 Fold the cut edge over 1/4″ and press it with an iron. Fold it again about 3/4″ and press again. This will be the casing for your elastic.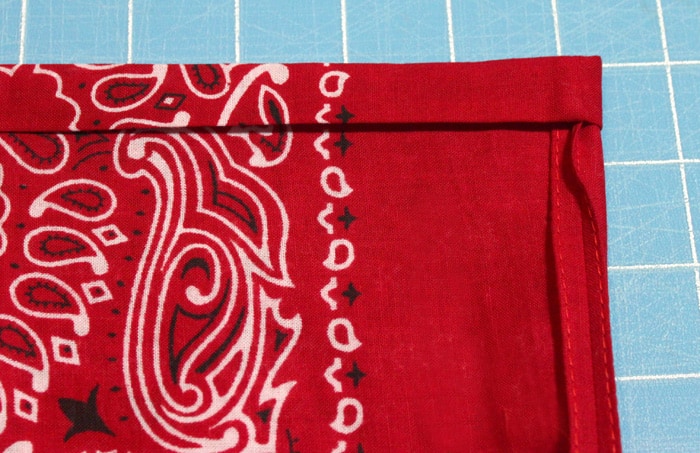 Sew around the top of the skirt, close to the bottom of the fold. Leave an opening a couple of inches wide to thread your elastic through later.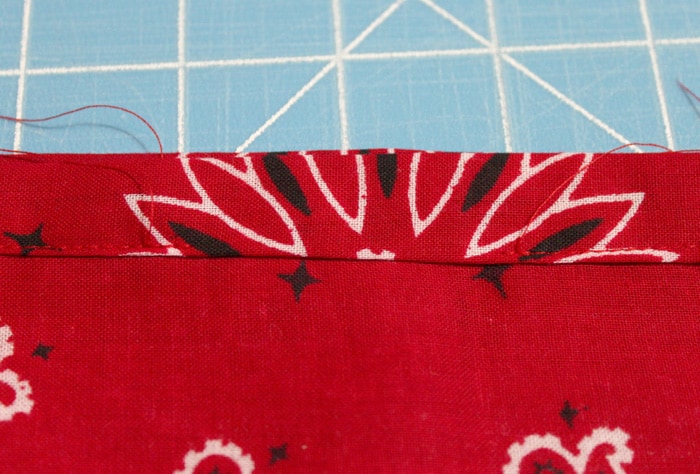 With your skirt still inside out, pin and sew the eyelet lace trim to the bottom.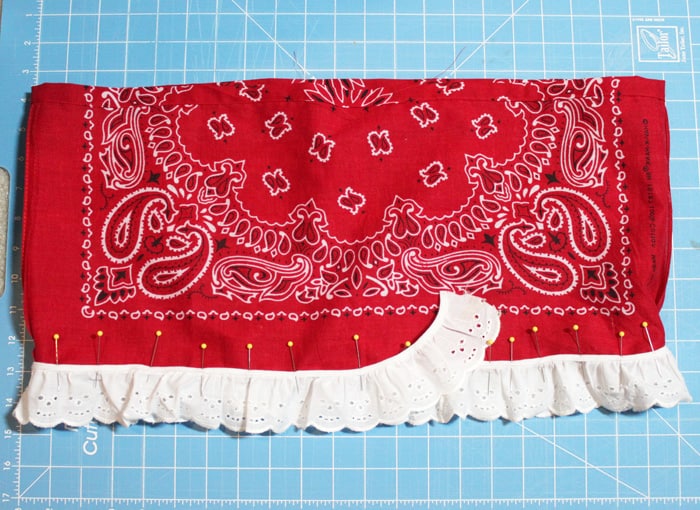 When you get to the ends, trim and fold the raw edges under.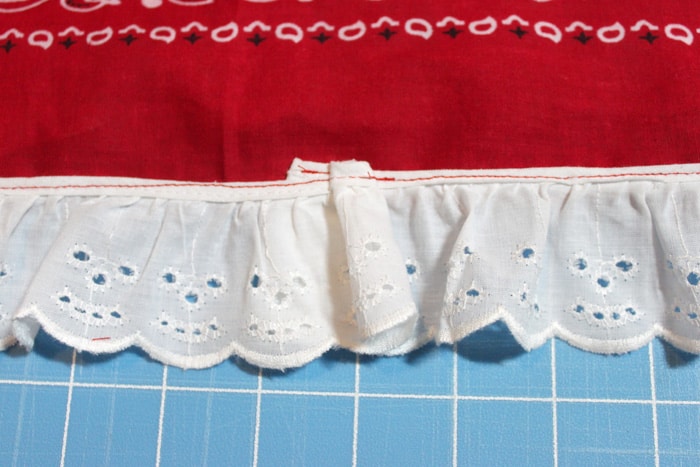 Put a safety pin through one end of the elastic and use it to help you thread the elastic through the casing. Sew the ends together with your sewing machine and then sew the opening closed.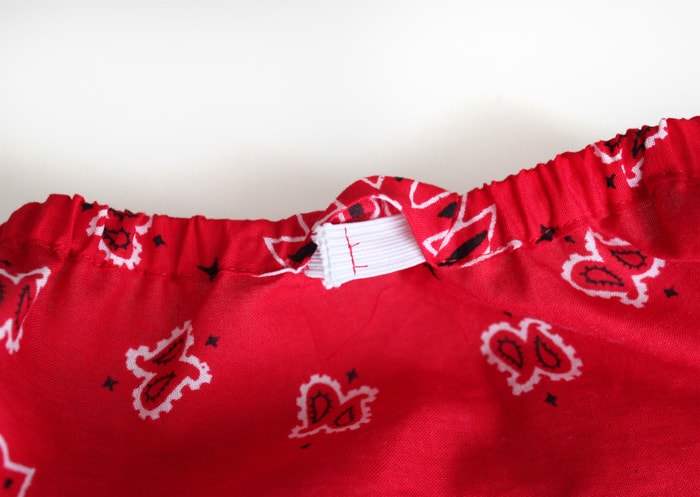 Turn it right-side-out, and you're done! To complete the outfit, I appliquéd a star, cut out of blue bandana fabric, onto a white shirt.
Just iron some Wonder Under or thin interfacing onto the back of the bandana, cut out the star, iron it to the shirt, and sew around it. Standard appliqué process. So cute, right?!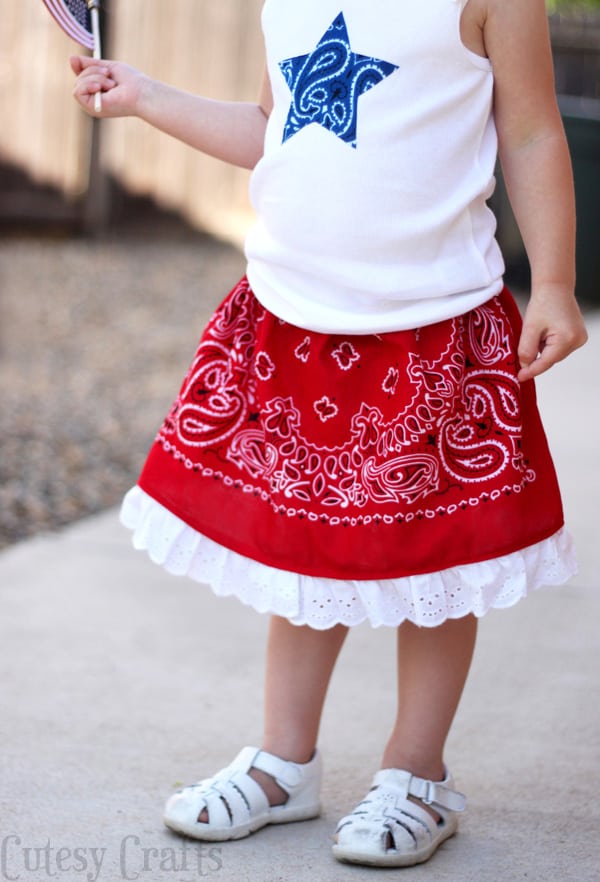 ---
If you enjoyed this tutorial, you'll want to see our red, white, and blue bandana headbands! Just click on the image below to see how they're made.