Learn how to make DIY bath salts with your favorite essential oils and baking soda! Decorate the container and add a scoop for a unique gift.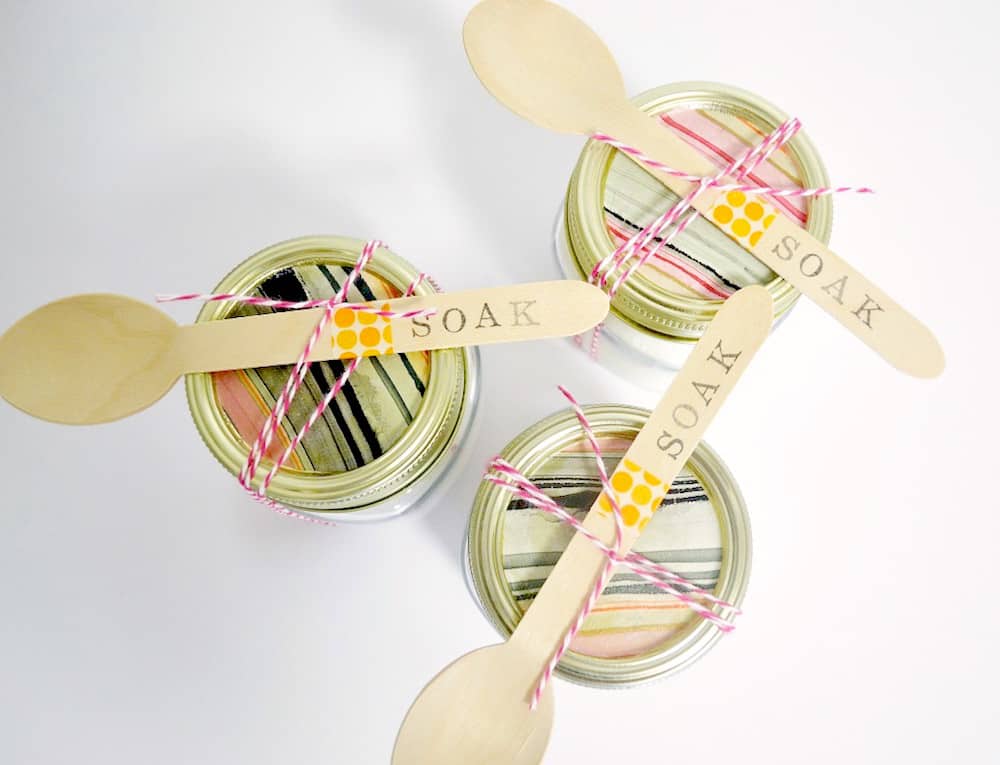 Hello, friends! I'm thrilled to be here today sharing a fun, easy and completely customizable gift-idea for the holidays – DIY bath salts!
I had no idea how easy these would be to put together, and I love how you can change out the scents, and even add some coloring, to make this recipe completely your own.
Think of the endless possibilities for recipients: neighbors, mailmen or women, teachers, co-workers . . . it's really awesome how much you can make and for such a small price.
You can even buy a lot of the supplies at Dollar Tree. Talk about gift ideas on a budget! Let's get started.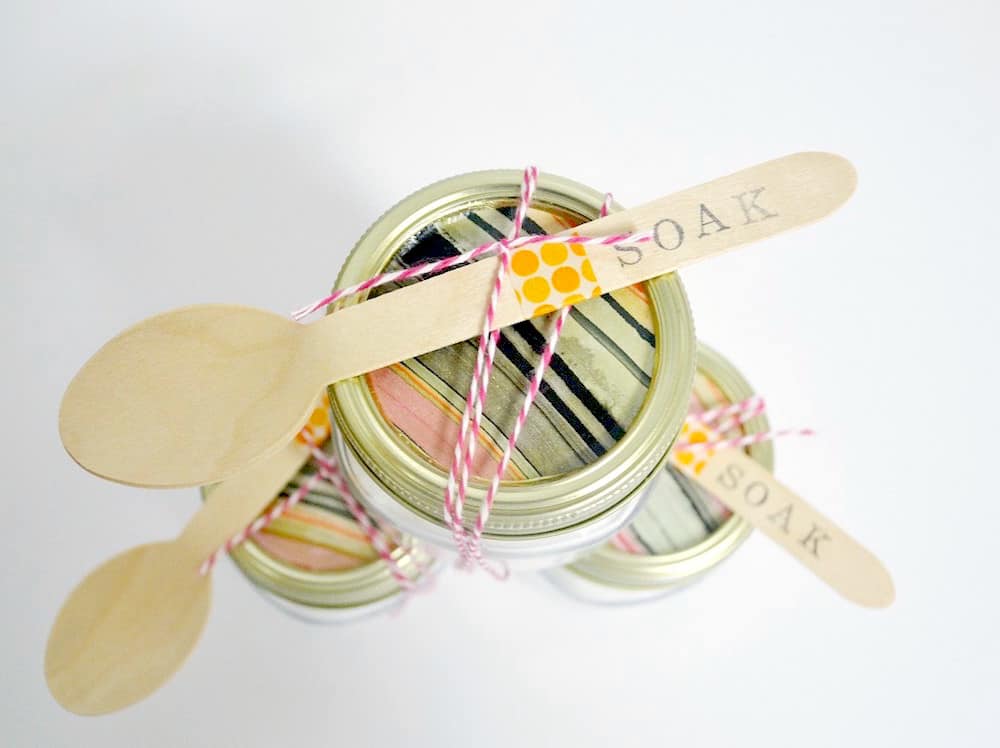 DIY Peppermint Bath Salts
Gather These Supplies
2 cups epsom salt
3 Tbsp. baking soda
Essential oils (approximately 35 drops)
Clear containers like mason jars (this recipe fills 3 small jars)
Embellishments for packaging – scrapbook paper, baker's twine, wood spoons, washi tape, stamps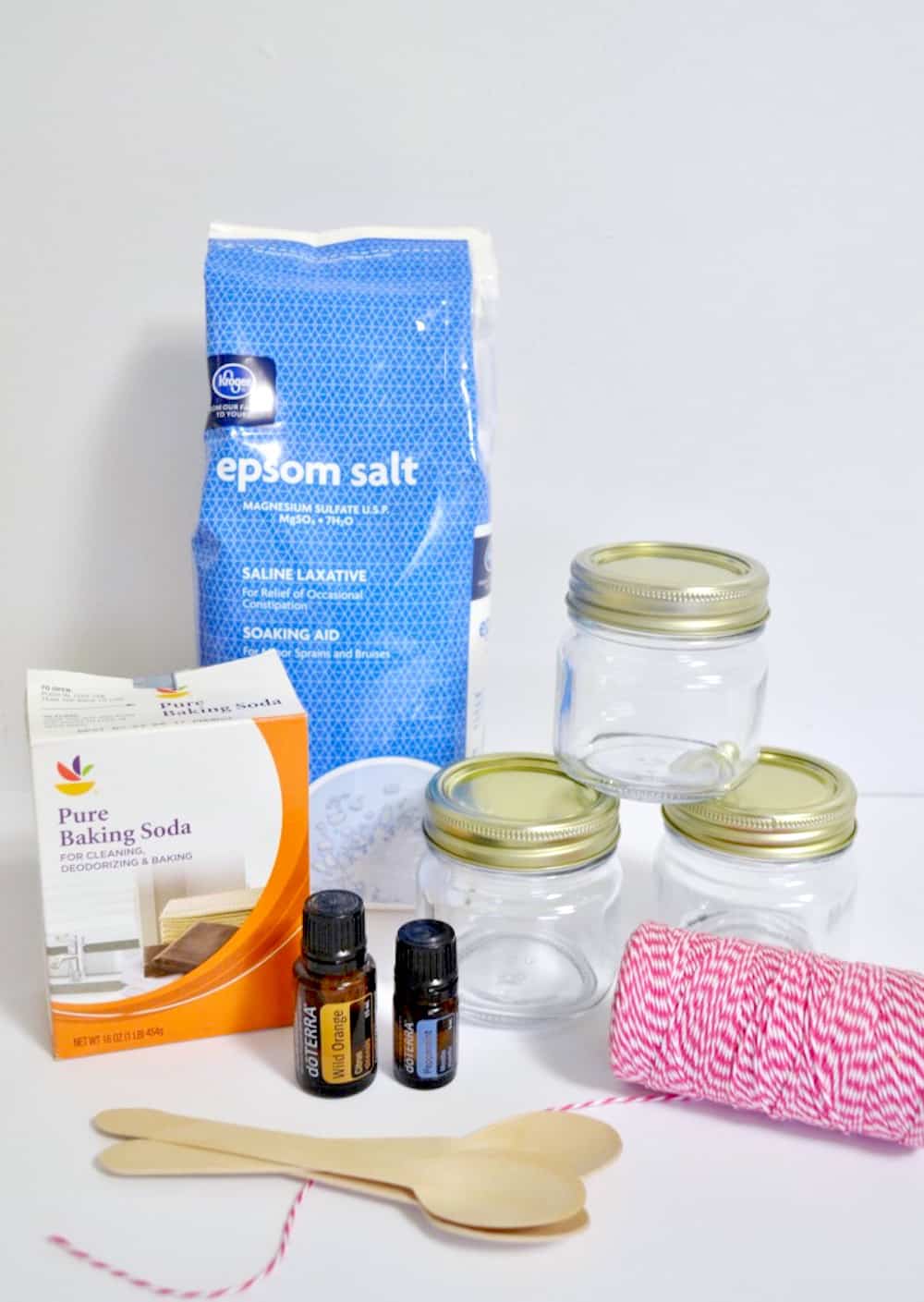 Step 1: Add your epsom salt and baking soda to a bowl, mixing well.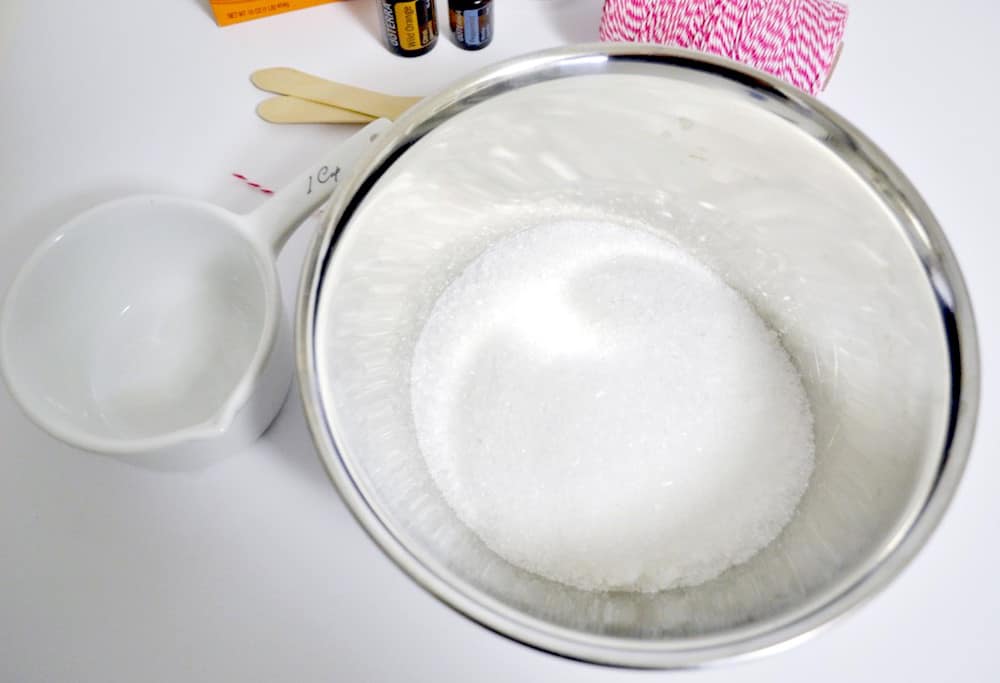 Step 2: Add in your essential oils. I chose Wild Orange (20 drops) and Peppermint (15 drops). Mix well. If you are adding coloring, this would be the time to add them into your mixture.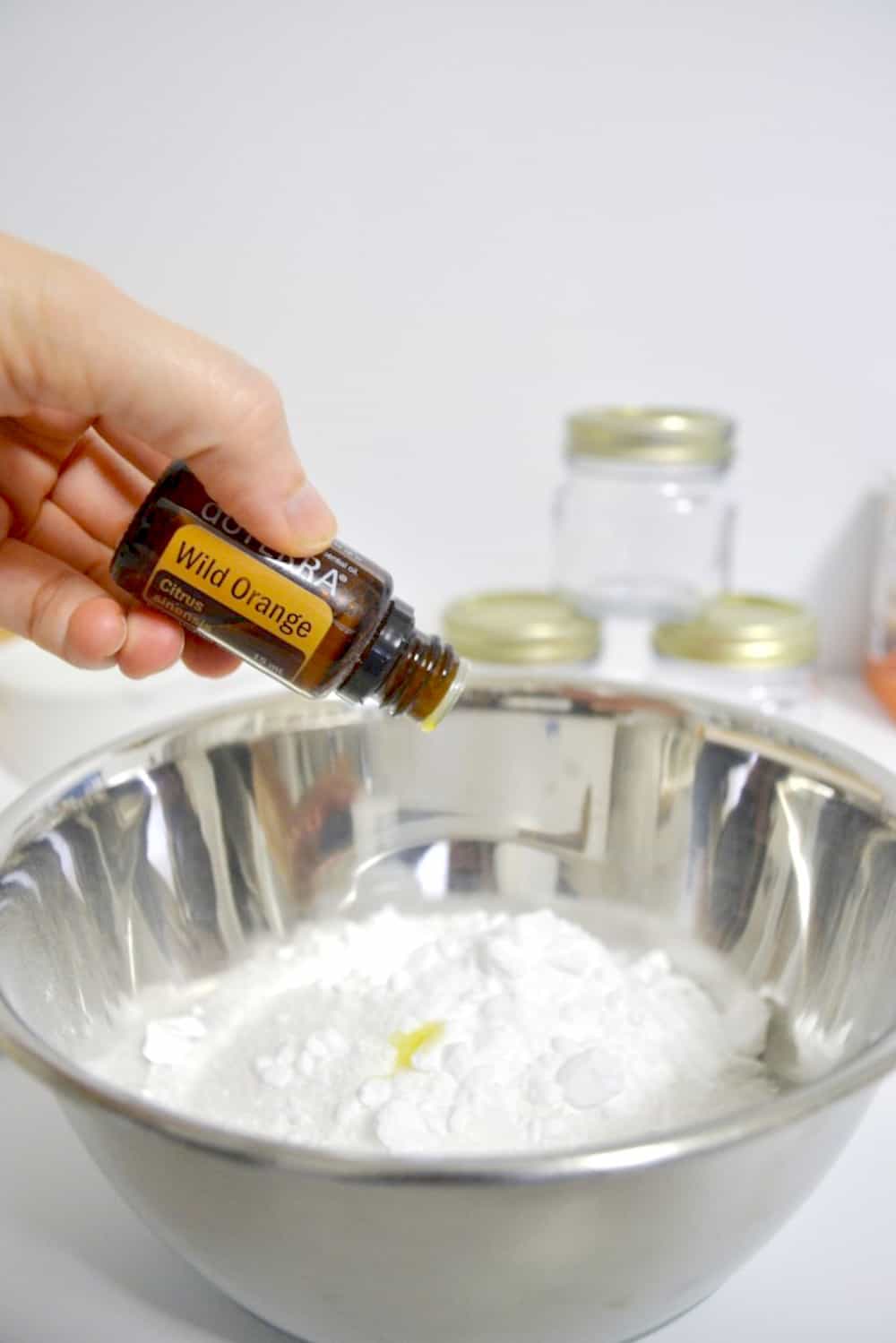 Step 3: Spoon your mixture into your containers (see how easy that was?!) and embellish to your heart's content. I used a bit of washi tape and stamps to decorate wooden spoons, and mod podged a piece of marbled paper to the top of each lid.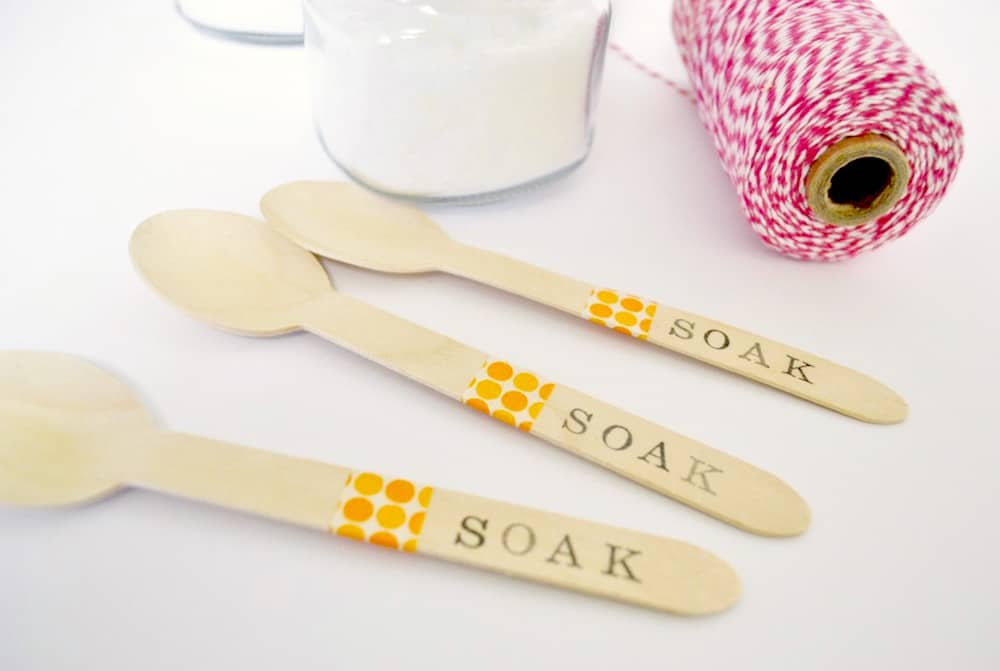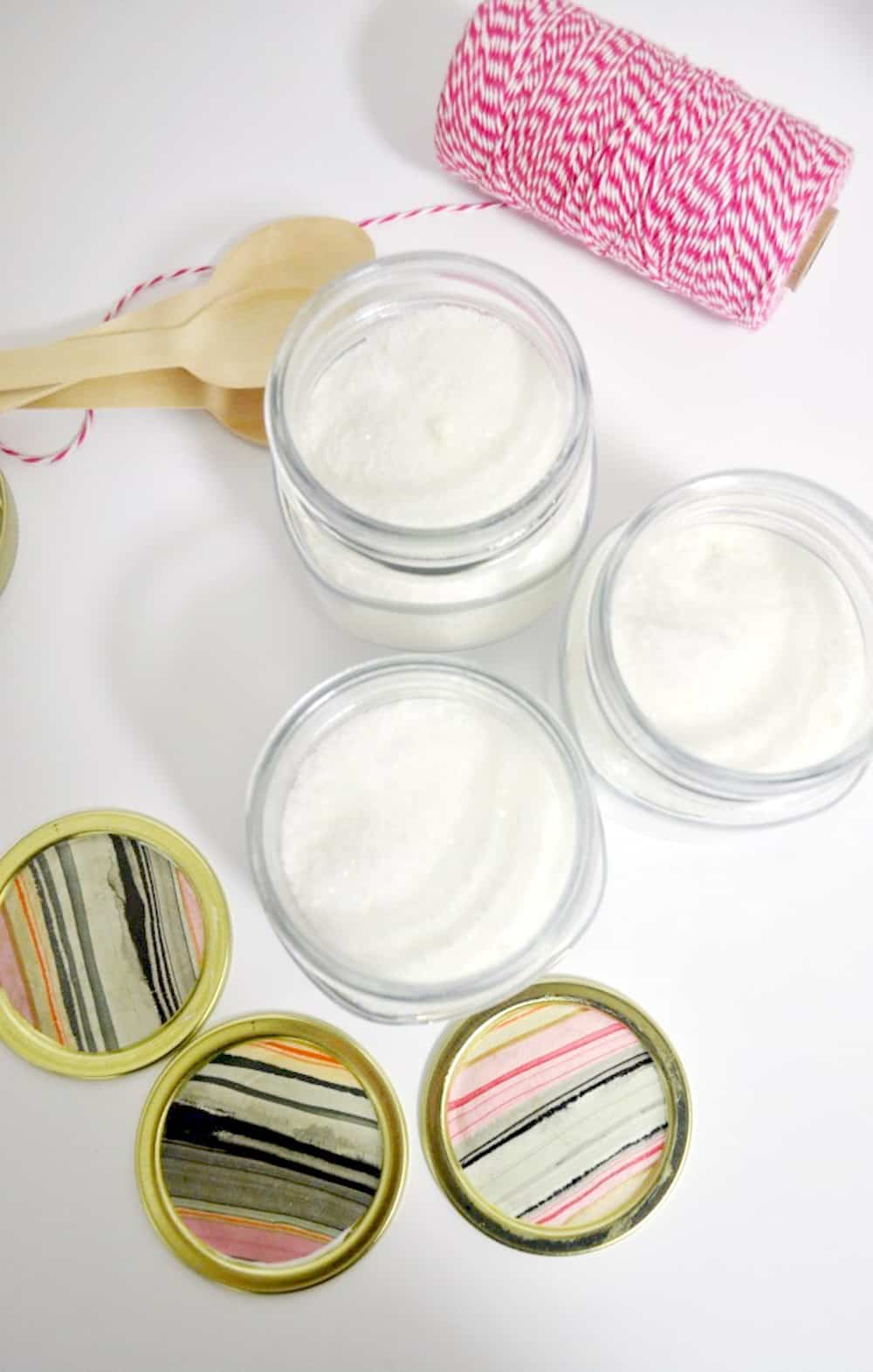 Tie with a piece of bakers twine, and you're done! You have the perfect gift for friends, teachers, and even yourself (I won't tell!)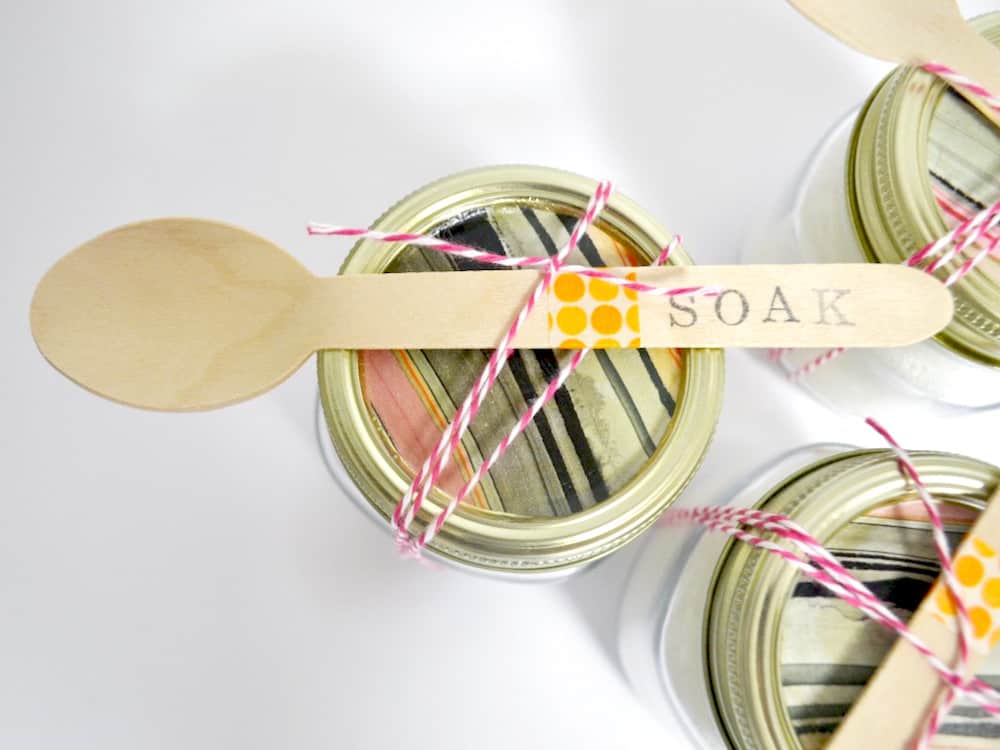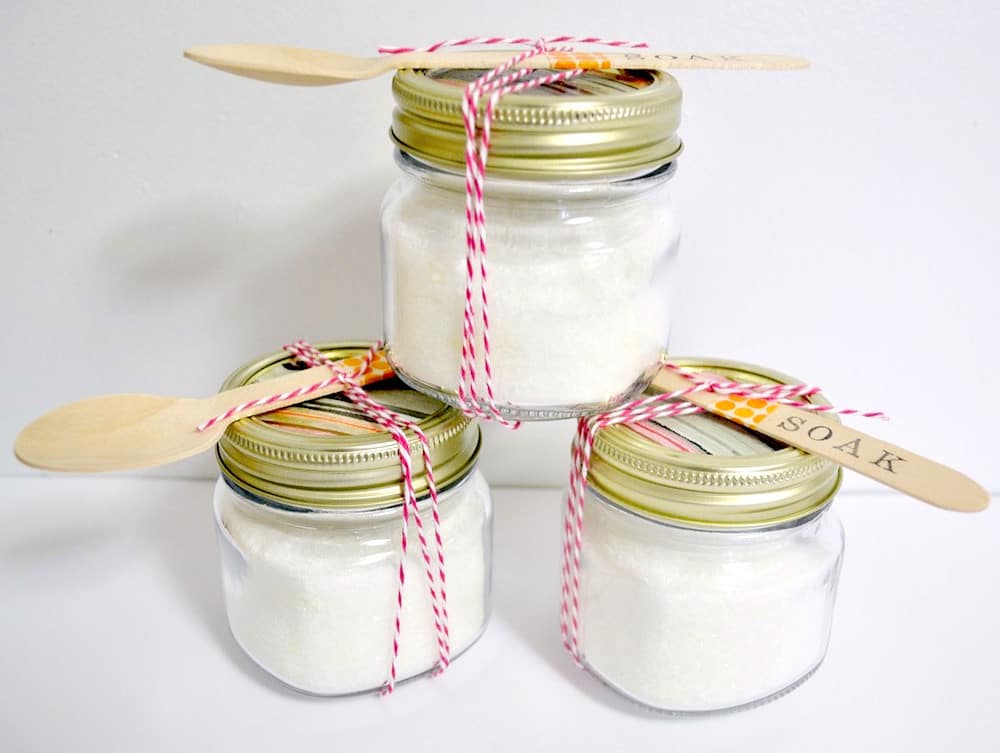 Thank you so much for letting me share with you today. You can find lots of other tutorials and inspiration on my blog, my Facebook page, on Instagram, Pinterest or Twitter! Have a lovely day!
Do you need a similar gift idea? Check out these DIY Lush inspired bath bombs or this cinnamon sugar hand scrub recipe: