Hi friends! It's Tara from Suburble here. And this time, I've brought along a recipe for a boozy tea.
It's the perfect way to cap off the day.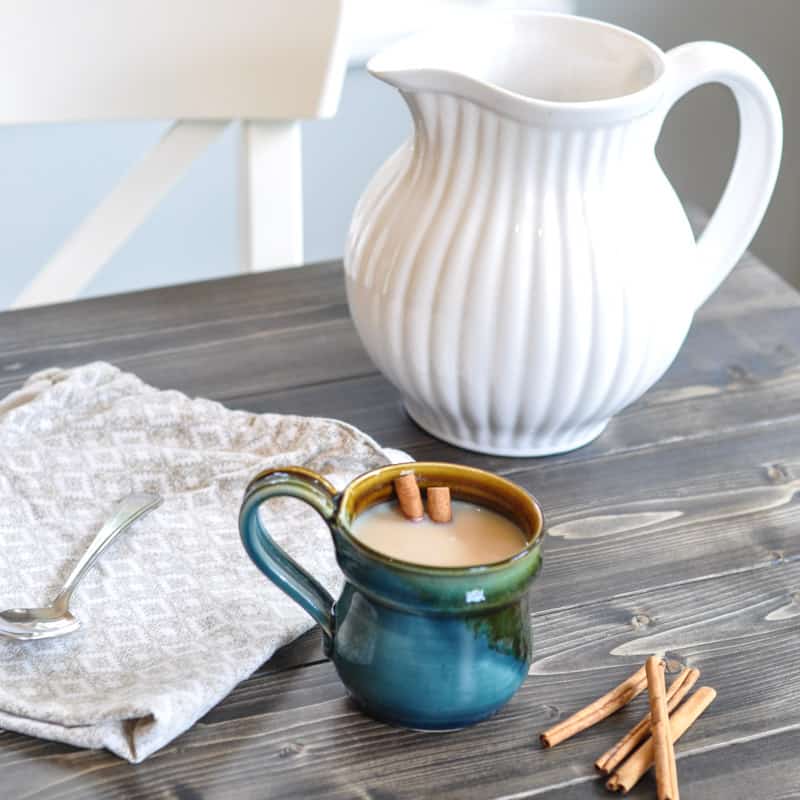 I don't know about you, but when Fall comes and brings its shorter, wetter days, I immediately head for the kettle.
I'm a self-professed tea junkie, and I love having a good mug of tea at nearly any time of day. So when nighttime hits, and I know that I'm housebound for the rest of the night, I make a "special" tea.
One that has a little something extra.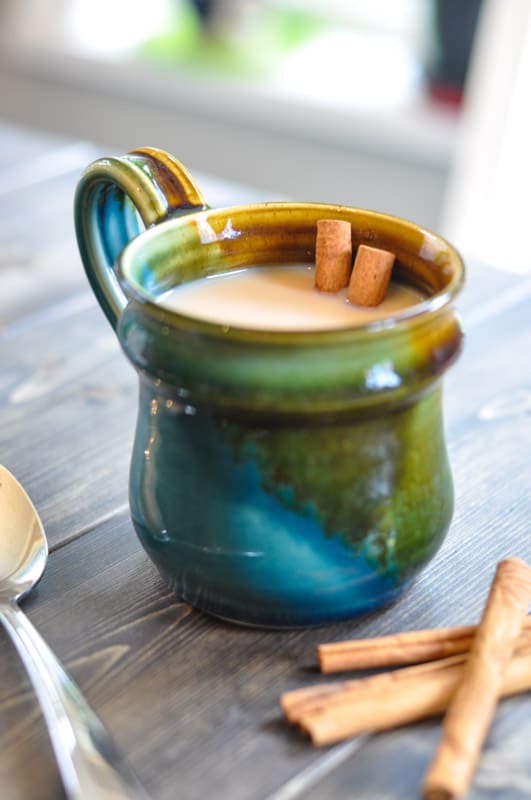 The recipe calls for more than just a glug of Bailey's, but if that's all you've got in the cupboard, don't be afraid to give it a go. But if you'd like to make a rich, velvety chai tea, with an extra bit of spice, follow the recipe below.

Chai Tea and Baileys
Ingredients
1 mug of brewed Chai Tea (bagged or loose leaf - however you prefer)
1 oz Irish Cream (Baileys, etc)
½ oz Creme de Cacao
2 cinnamon sticks
Instructions
Brew the tea and let it steep for 3-5 minutes
Add the Baileys, Creme de Cacao and stir
Garnish with a cinnamon stick and let it sit for a minute
Enjoy the spicy loveliness!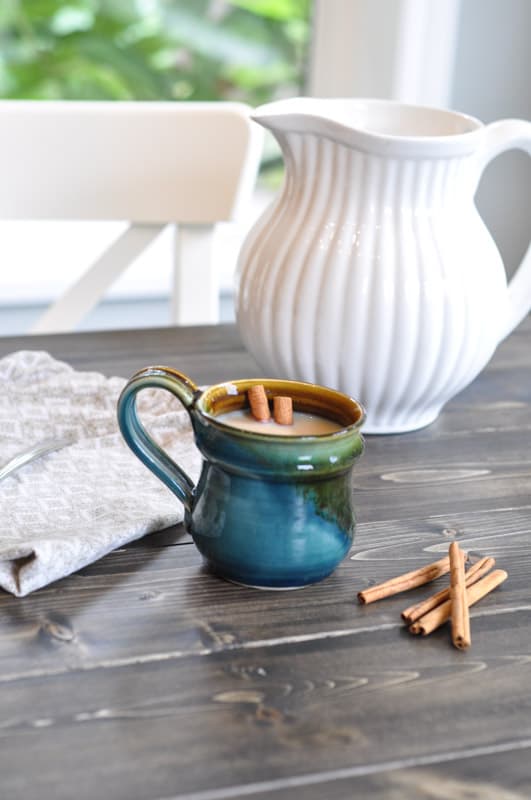 The Creme de Cacao adds a hint of chocolate to the tea, and the cinnamon sticks add the spice. Trust me, this is a tea that you'll want to savour.
And then perhaps make a second mug!
If you love crafting, DIY, sarcasm and boozy drinks, you and I should hang out. Visit me at Suburble – we're either making something beautiful or making a hot mess. I'd love to have you join us!