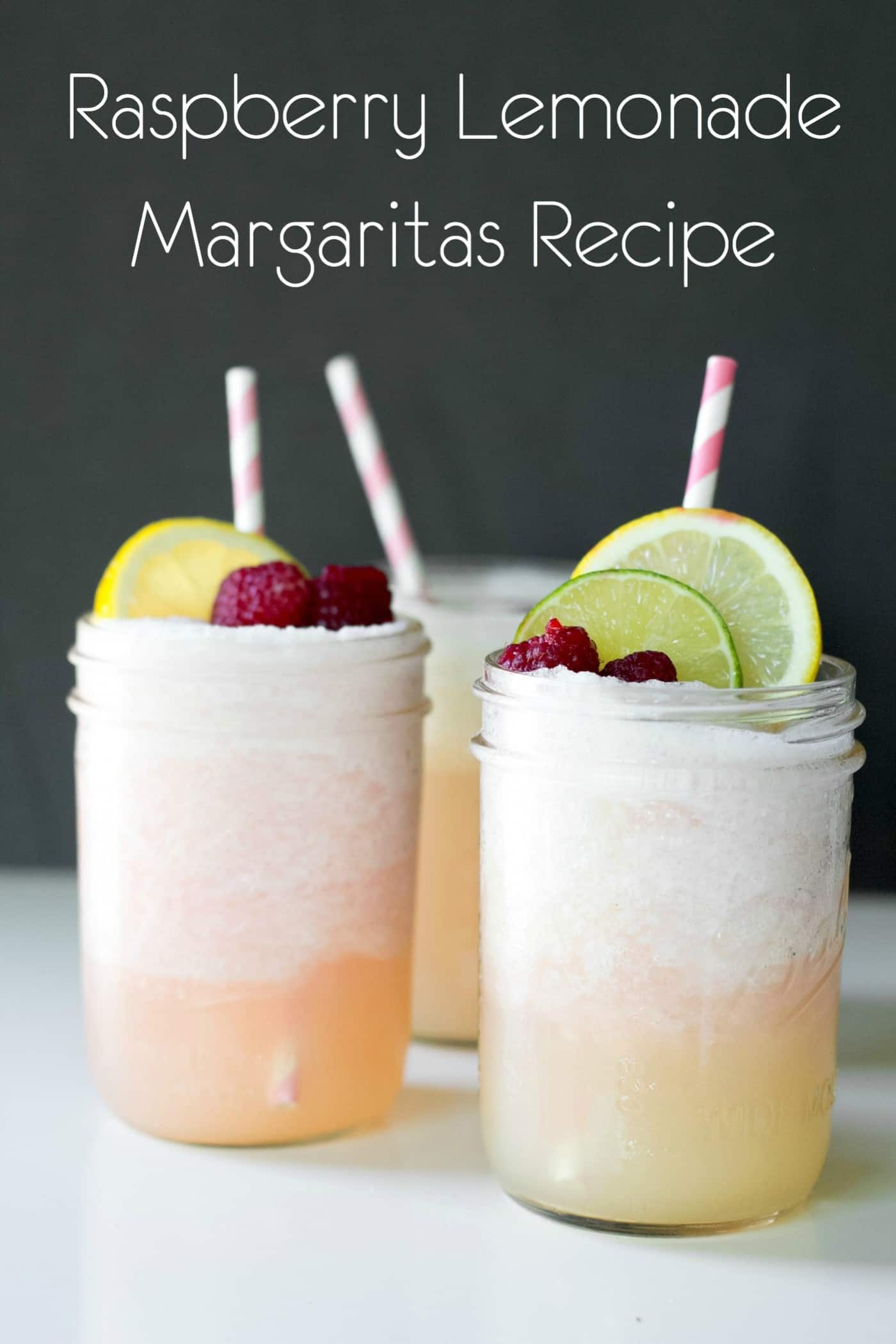 Summer isn't over, my friends. I don't know what the weather's like where you are, but here it's going to be in the 90s this week! Hot weather calls for some refreshing beverages, and I have a delicious raspberry lemonade margaritas recipe that is going to quench your thirst, and you MAY even want to make when the summer is over. I won't judge if you do.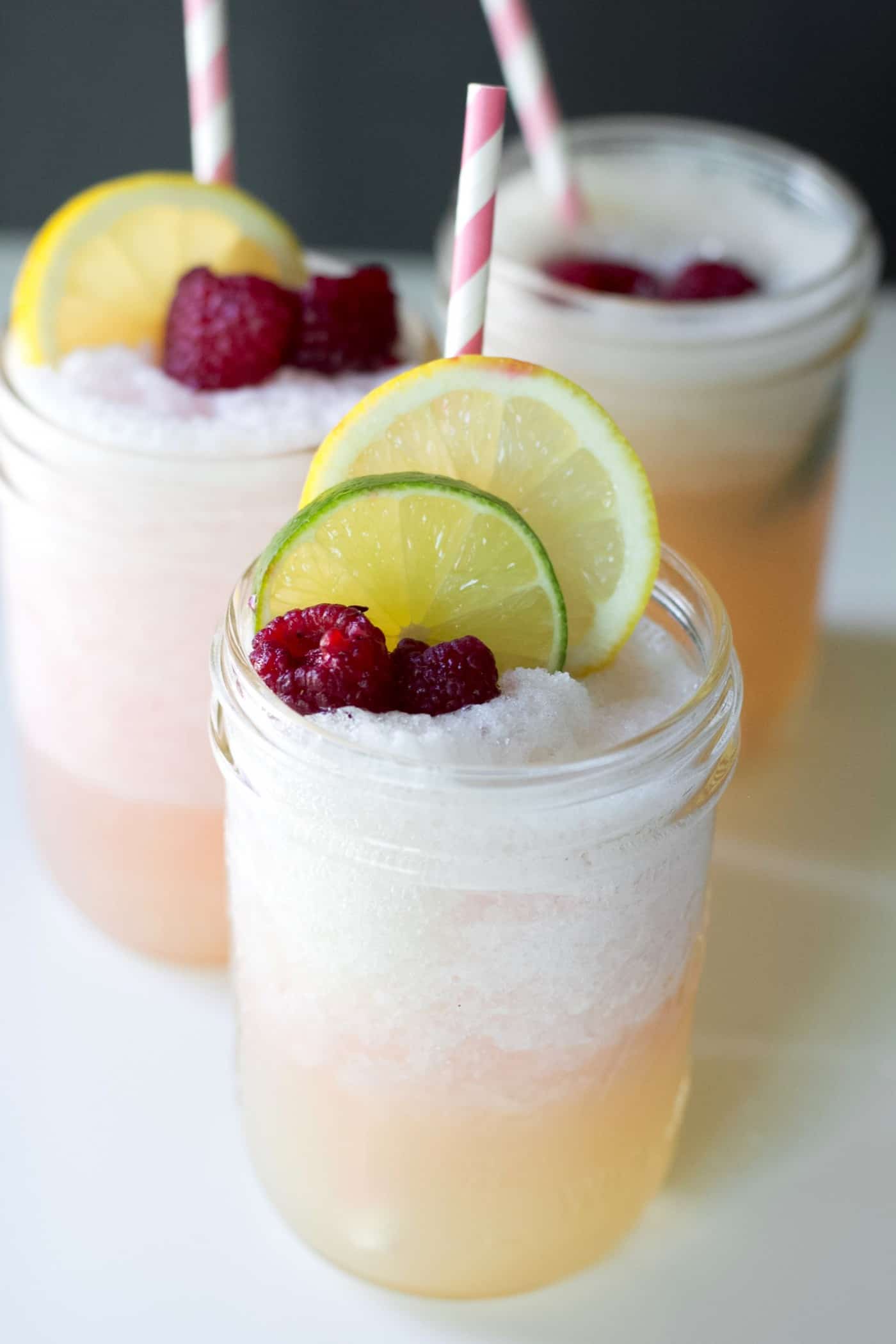 I absolutely love straight margaritas on the rocks, but occasionally I like indulging in a yummy frozen margarita in a mason jar. Something about the frostiness combined with the sweetness and the tart of the lemonade . . . it's absolutely perfect. You'l make this recipe, sit on your front porch, and watch your neighbors from your rocking chair with a margarita in hand. See the picture I painted for you? Here's how to make this amazing margarita!
Raspberry Lemonade Margaritas Recipe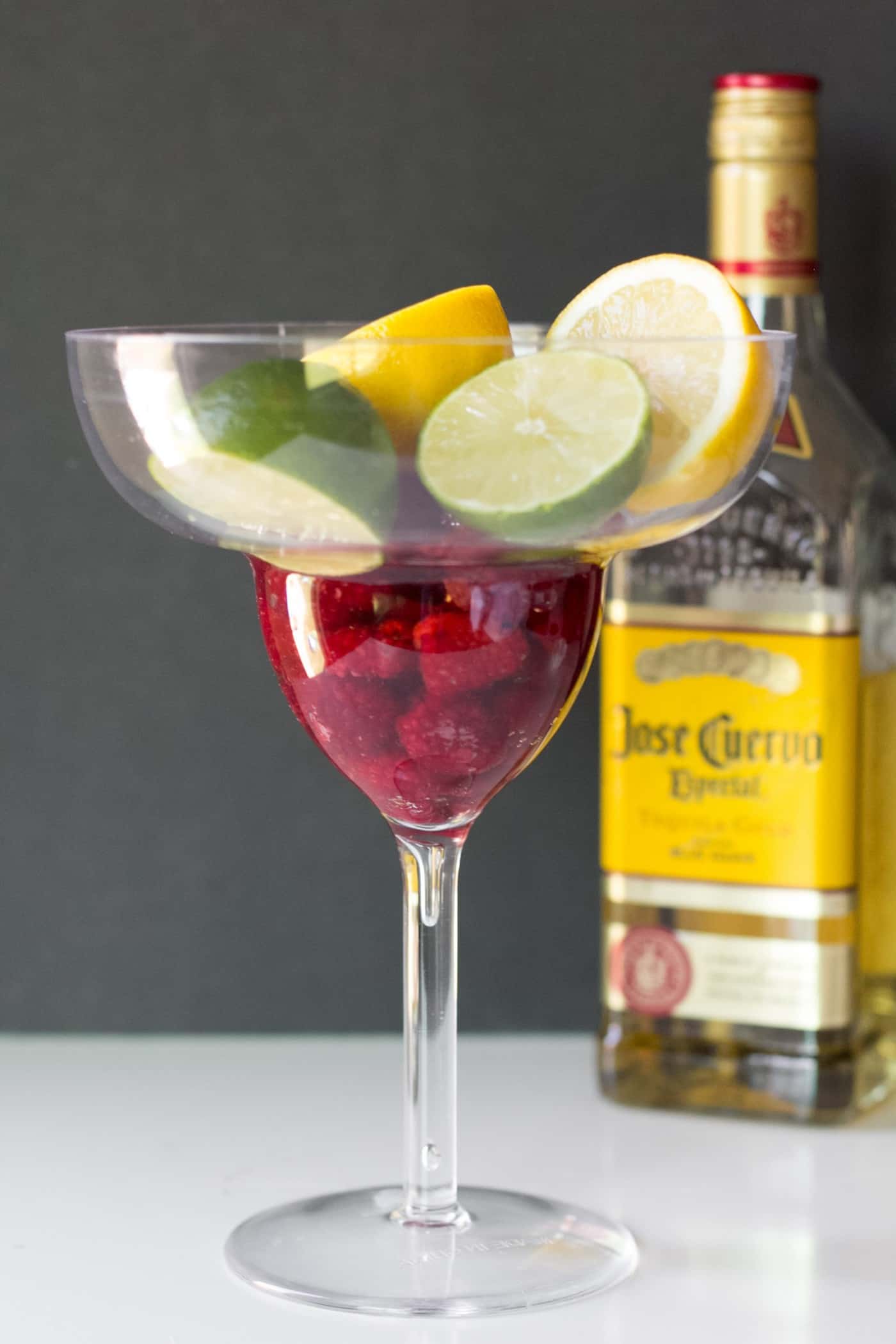 Ingredients
3 cups raspberry lemonade (this is a great recipe or purchase Simply Lemonade with Raspberry)
1 can limeade from concentrate (thawed)
1 cup Jose Cuervo Especial Gold tequila
6 cups of ice, divided
Directions
In a blender, blend raspberry lemonade and half the ice. Blend until ice is completely crushed and the consistency is like a slushy. Pour into bottom of glasses.
Pour tequila, limeade and ice into the blended and blend until slushy consistency. Pour onto the top of the raspberry lemonade.
Top with raspberries, lemons and limes.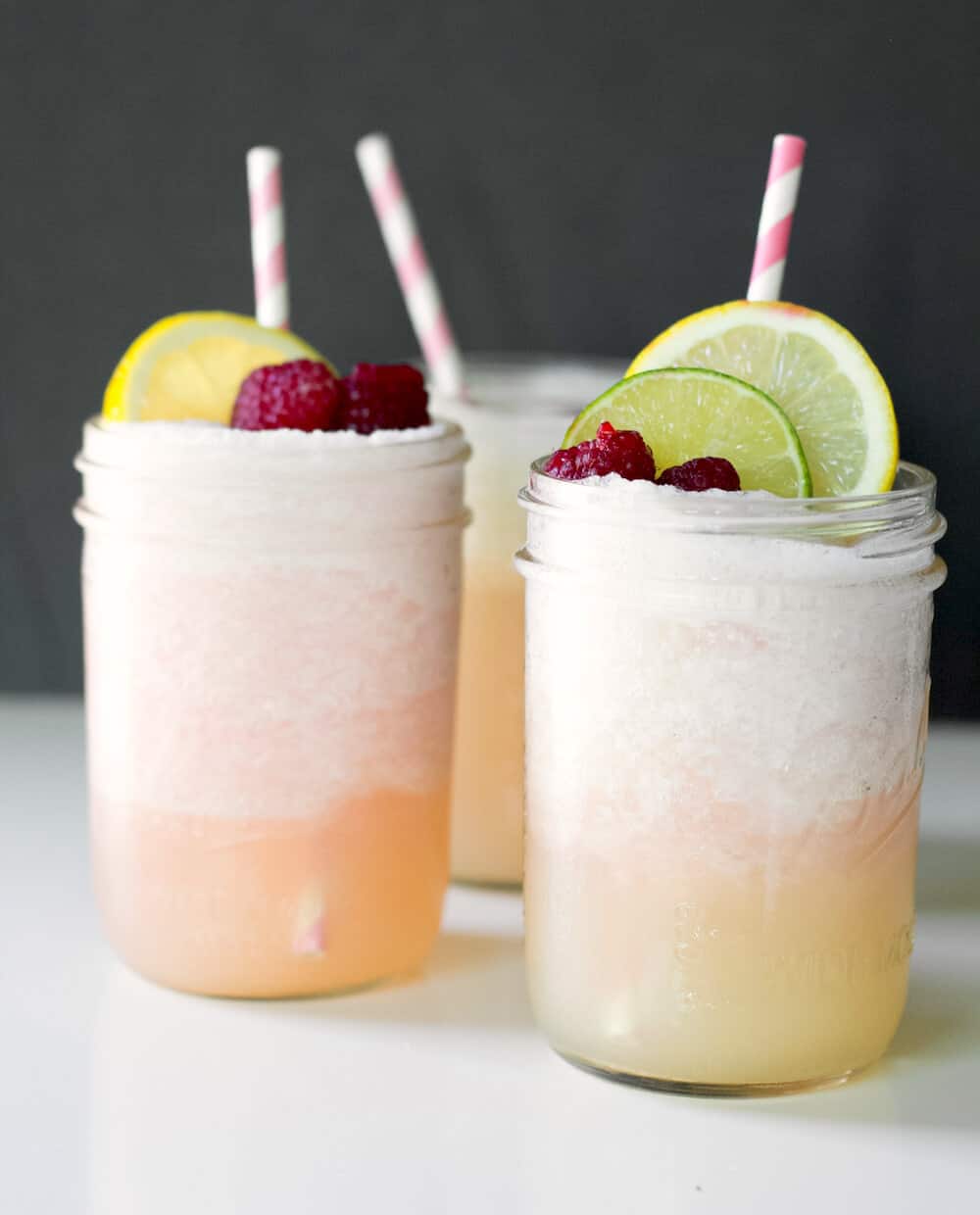 So you look like you know what you're doing, garnish with slices of lime and some raspberries. And use a fancy paper straw.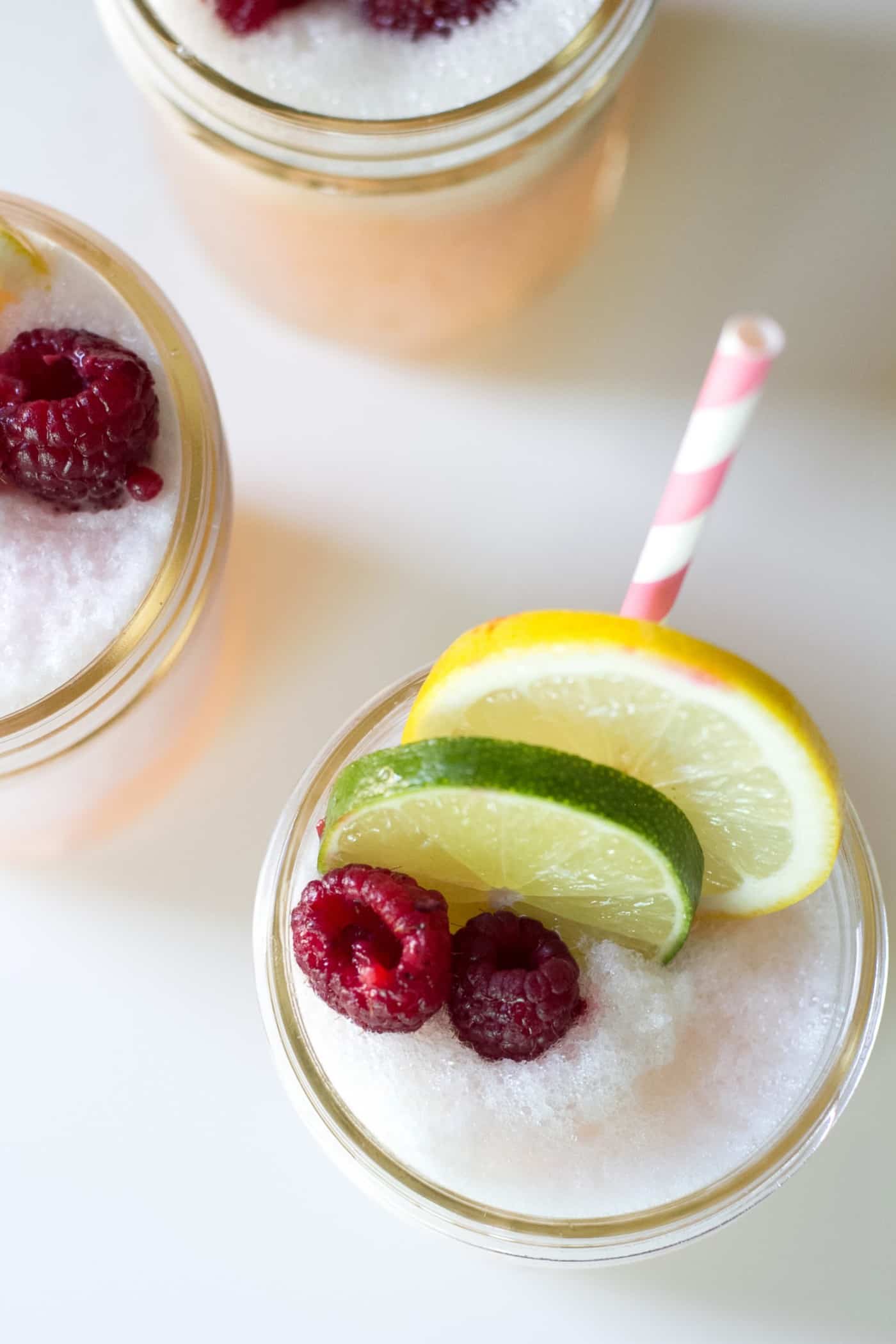 What is your favorite frozen margarita recipe? Let me know in the comments!