If you need a brilliant idea for a last minute Halloween costume, then try this magic man – kids will love wearing the mustache!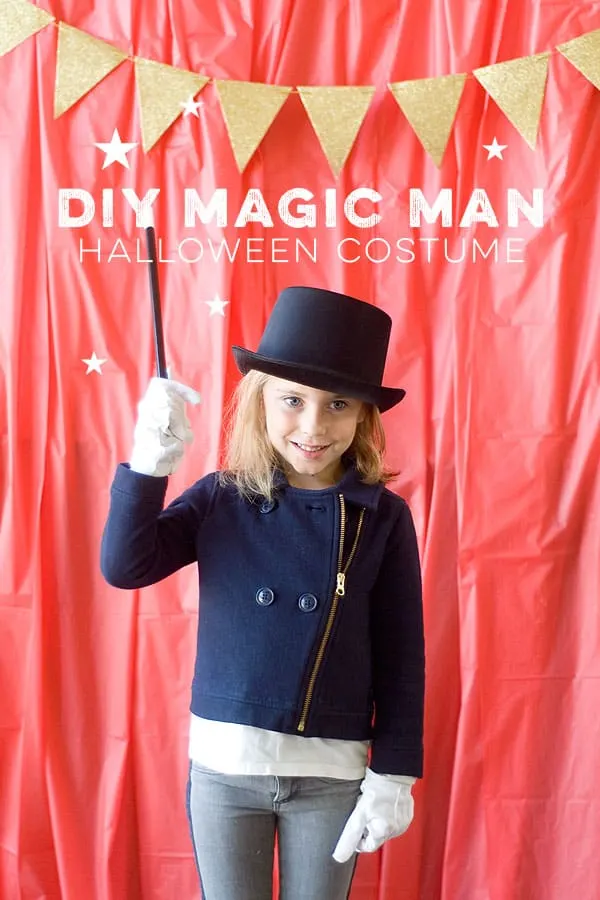 Are you ready for Halloween? If you are like me, I can never finalize costumes until the week of trick or treating. If you've been visiting my blog recently, you would've seen some kids Halloween costume ideas.
But, we are far from being ready. Just tonight, after really thinking my daughter was finished changing her mind, she told me of a different Halloween costume she wanted.
My trick? I don't stress too much about costumes. I love having a huge box of a variety of dress ups that my daughters can dig through and come up with a different costume for each Halloween event.
Today, I am sharing our Magic Man costume. This costume came about as part of our annual Halloween party. Which, this year, was a magic party.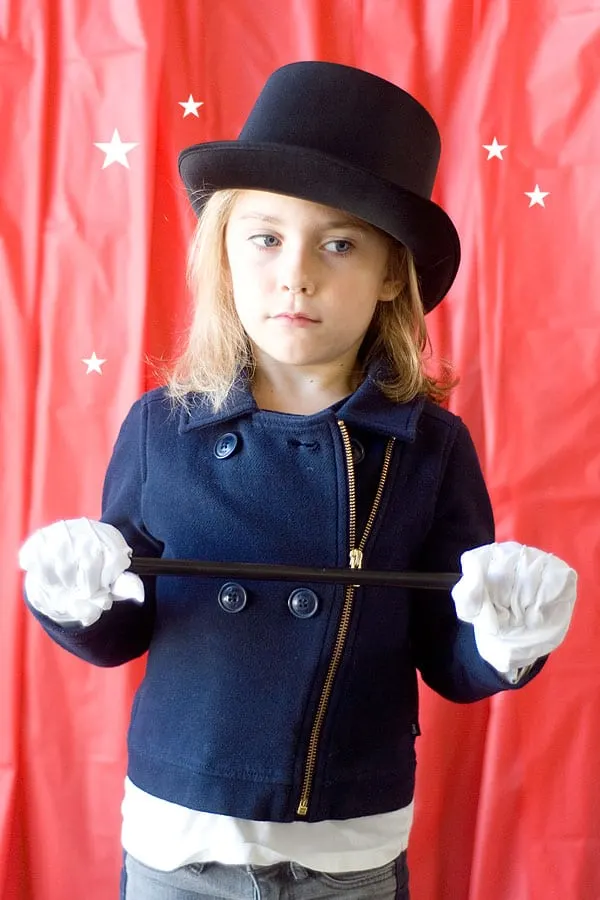 To create a Magic Man costume you will need:
Top hat
Magic stick
White gloves
Assortment of everyday clothes – large buttoned or suit jacket, pants (ribbon pants are best!), white shirt
Faux mustache (optional)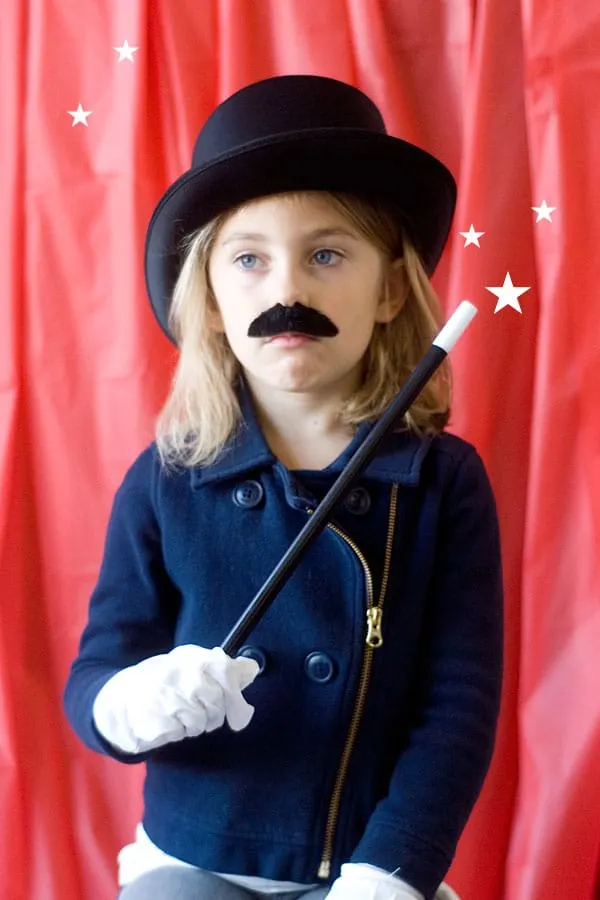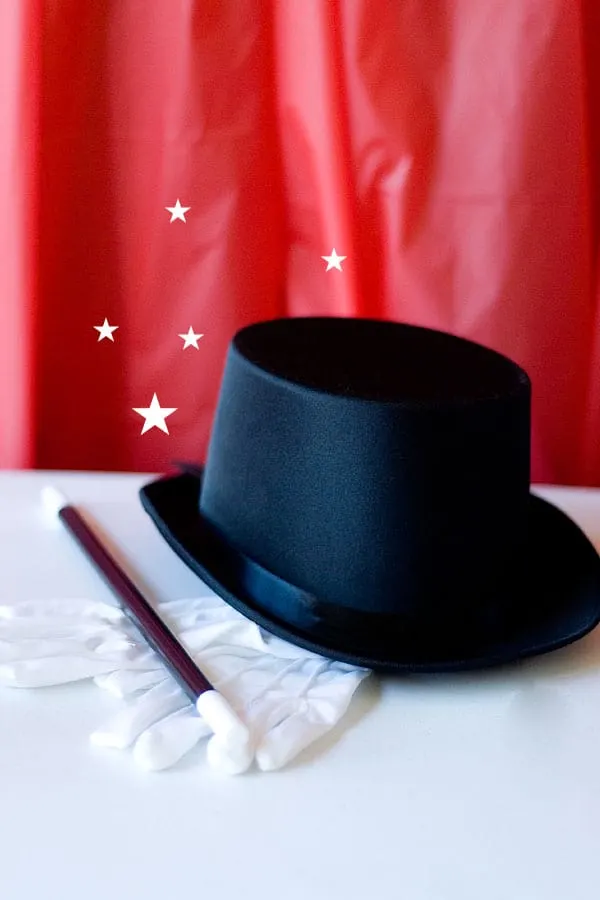 The great thing about a Magic Man costume, is that you can brush up on some fun magic tricks to perform during a Halloween party or trick or treat! Add a little tricks this year to your trick or treating.
And, be sure to see what other fun Halloween ideas you can find here! I'd also love for you to visit these other posts: