This mini DIY wall hanging is a cute no sew project – and you can personalize it with any quote you like. So easy, anyone can do it!
Skills Required: Beginner. You don't need crafting skills to make this project, but you do need to know how to use an iron. The iron will be your best friend in this project!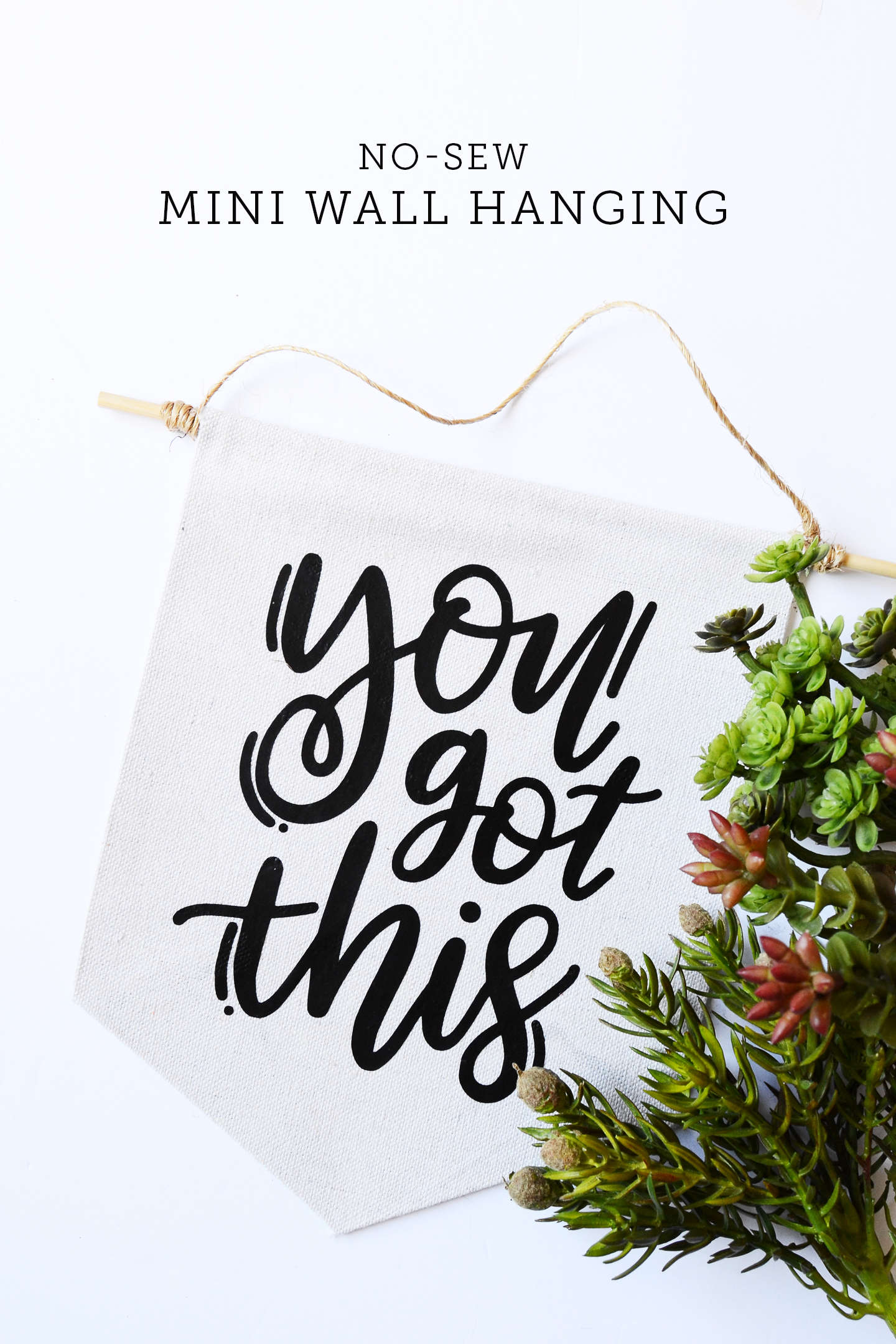 Hey guys – It's Aki again from Minted Strawberry dropping by with another easy tutorial. Ready for school? I don't go to school anymore, but I still have siblings who do. I love sending them personalized stuff that they can use for the school year.
This Mini DIY Wall Hanging is so easy to make and takes just minutes to assemble. It's a perfect decoration piece for your kid's (or your) dorm room, office space or even locker area! Customize it with different colors and finishes as well as different quotes.
You don't even have to have a cutting machine to embellish it! Ready to know how easy this was to make? Check out the tutorial below!
How to Make a Wall Hanging
Gather These Supplies
Step 1. Cut off a piece of canvas fabric to the size you want your wall hanging to be – I used leftover canvas dropcloth fabric from an earlier project, misted it with water, and ironed it to remove the creases. Mine ended up being 7″ x 9″.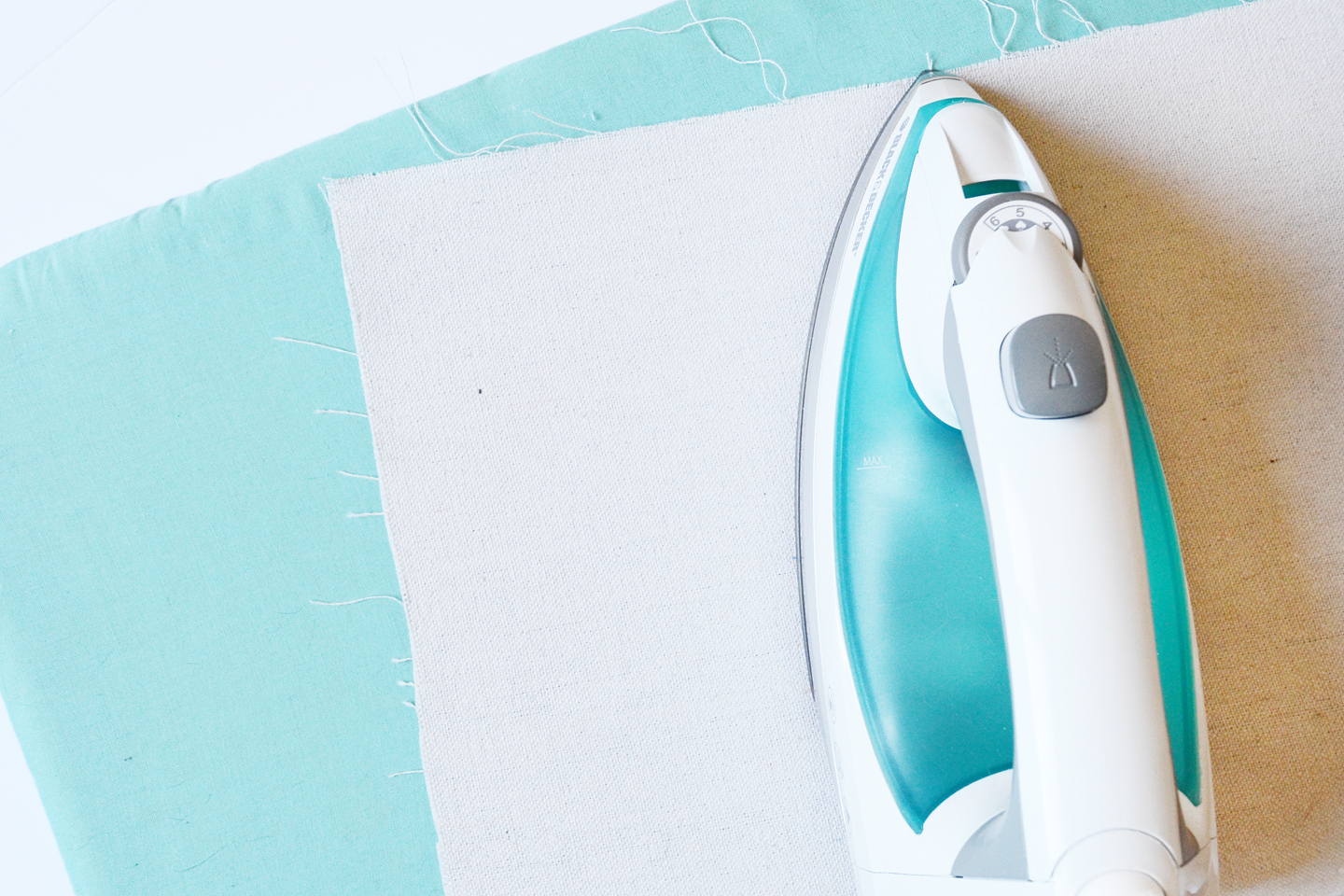 Step 2. Fold the sides and the top part of the piece, iron to make the crease permanent and then hot glue them in place.
Do the same for the bottom, except fold it in a pennant shape – I recommend folding the hanging in half horizontally just so you know where the middle is and use the middle mark as a guide to folding your pennant bottom. Hot glue that in place as well.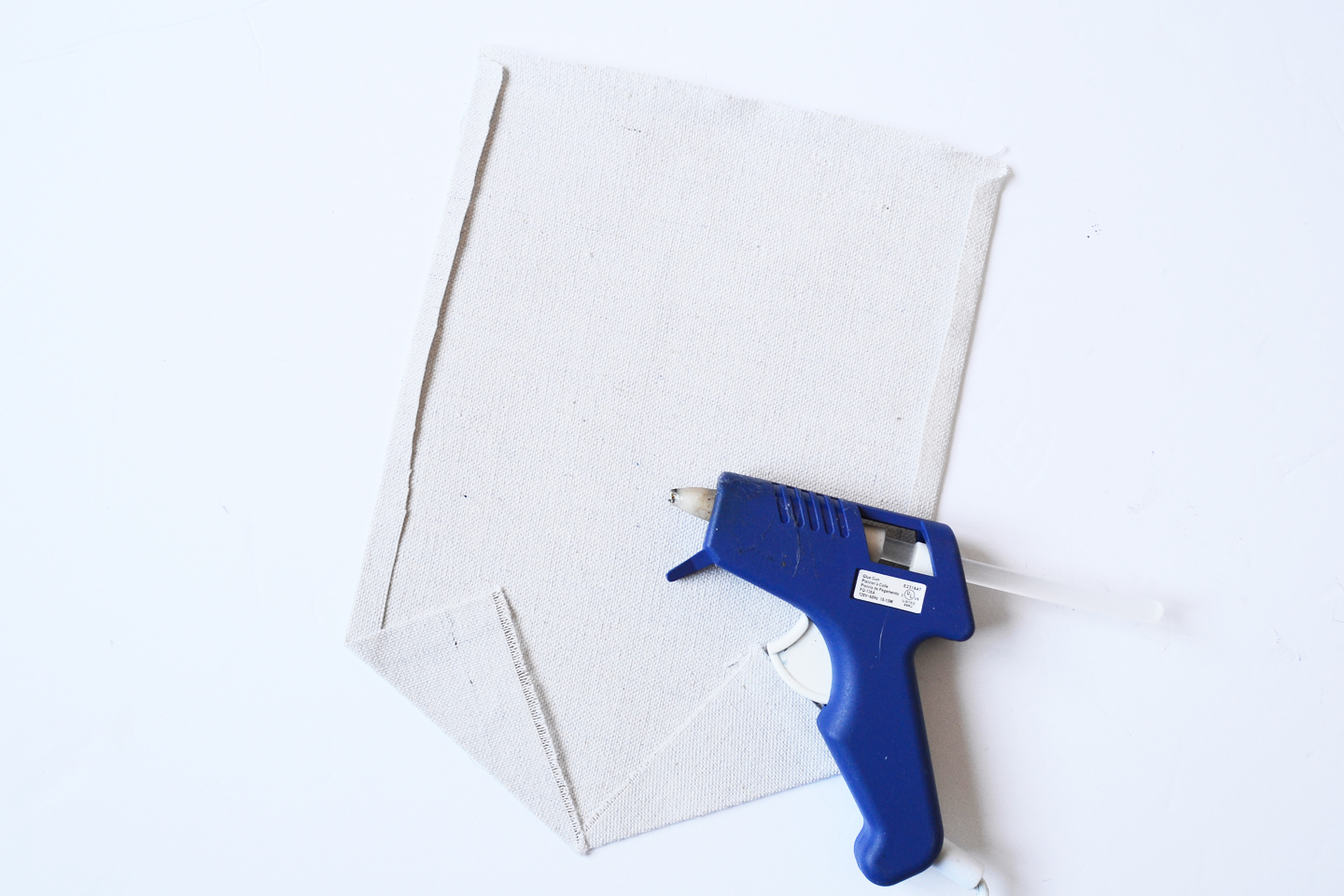 Step 3. Now take your dowel and fold your fabric over the dowel and hot glue the edges of the fabric in place, making sure your dowel is still removable.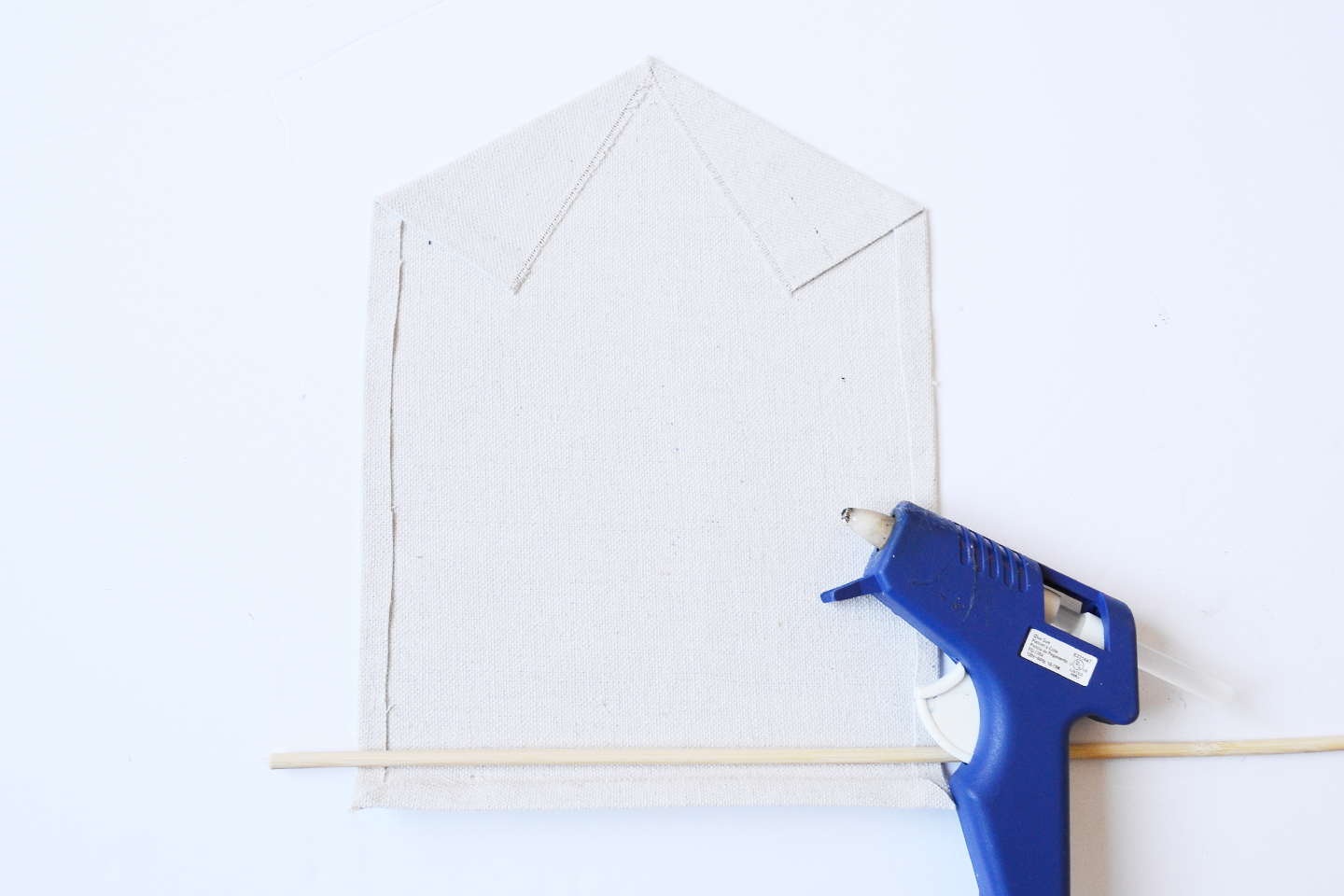 Step 4. Choose your design for the wall hanging – I hand-lettered 'You Got This' (available here) as I was going to send it to my sister as a new room decor piece for her room.
There are a variety of iron-on transfers that you can purchase if you don't have an electronic die-cutting machine, or you can also print a saying on a piece of Printable Iron-on Heat Transfer (for light fabrics).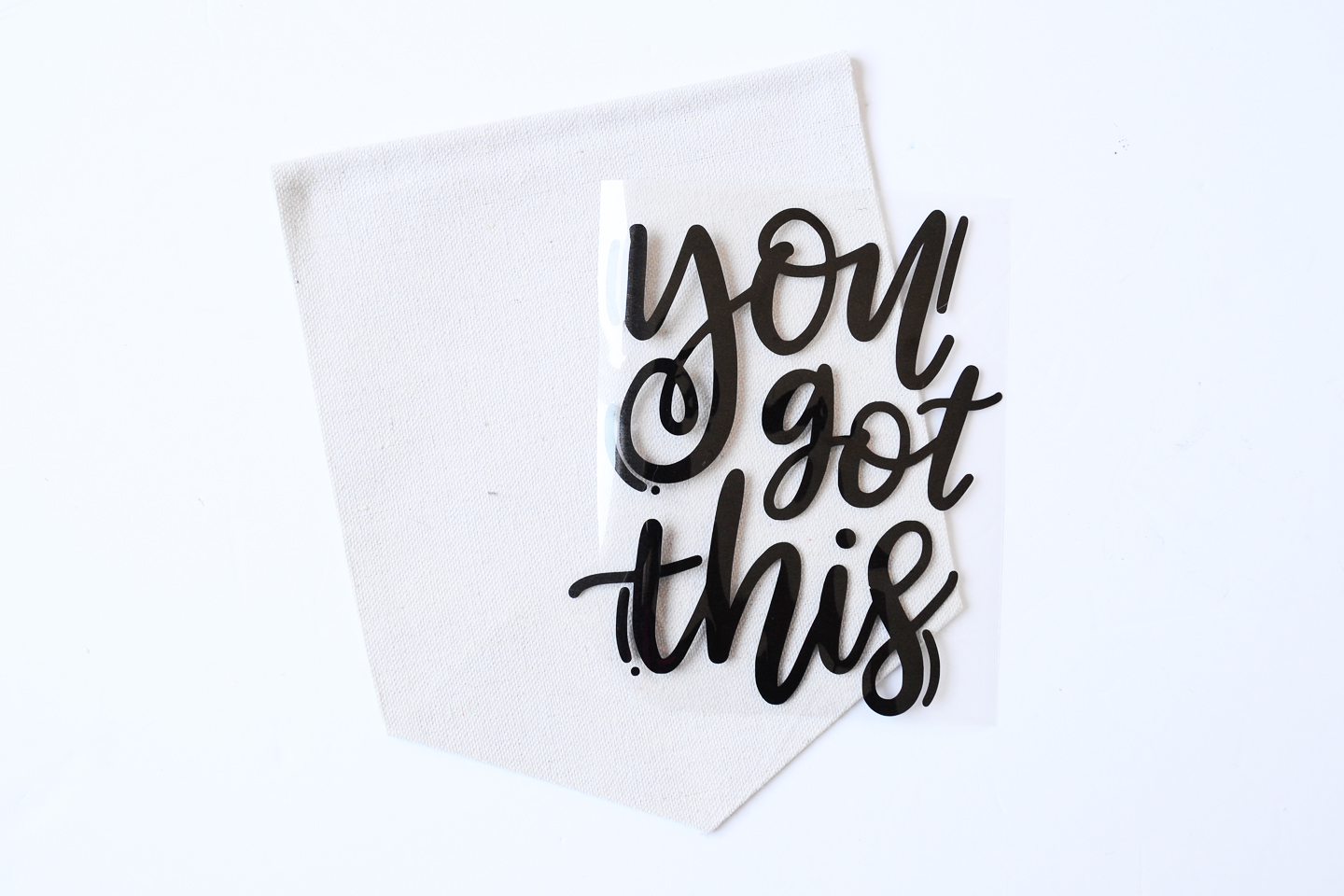 Iron down your design with your iron, but make sure to use the appropriate heat settings according to the material you are using.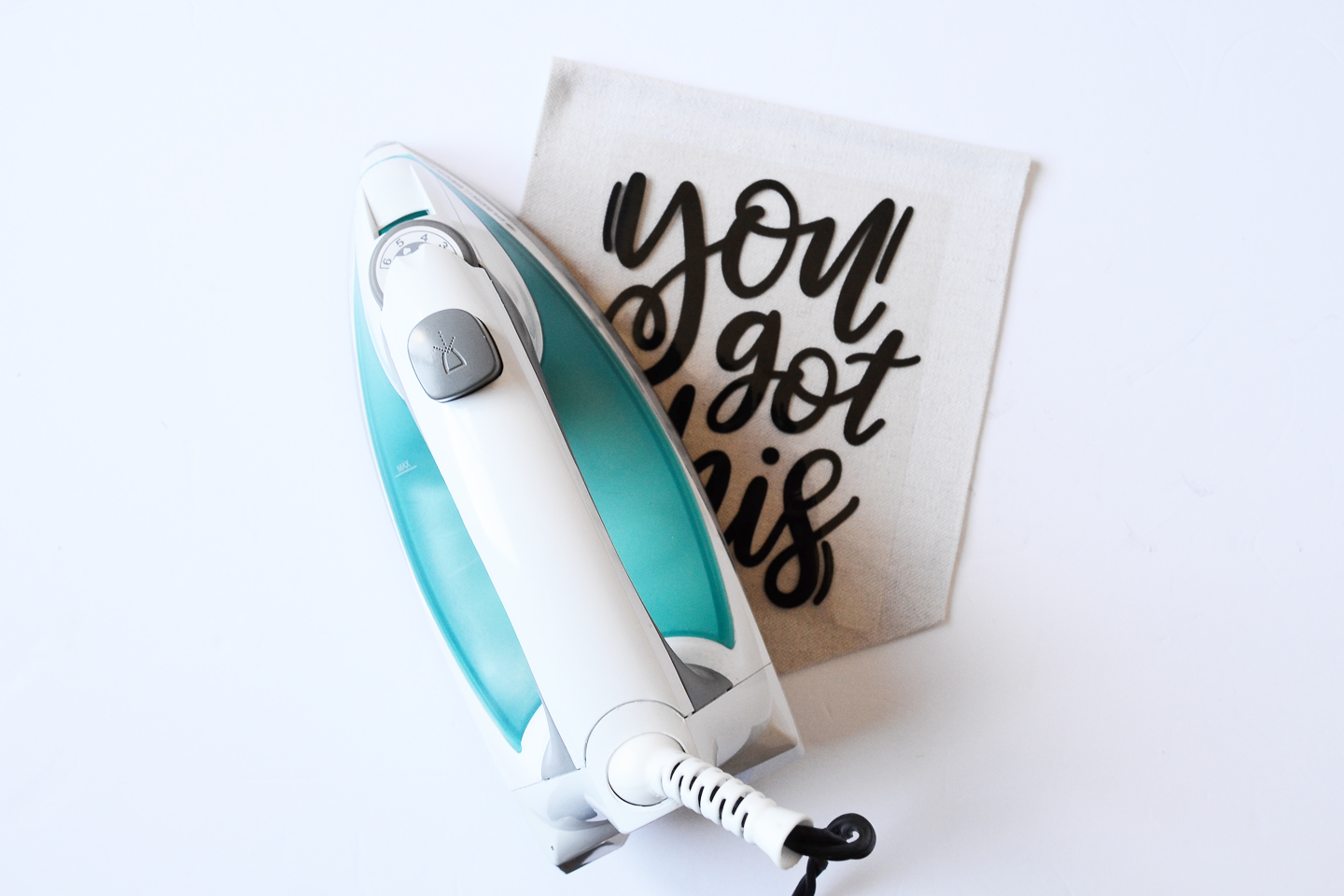 Step 5. Cut off the excess dowel piece and tie jute twine on either end and secure with some hot glue, and you are done!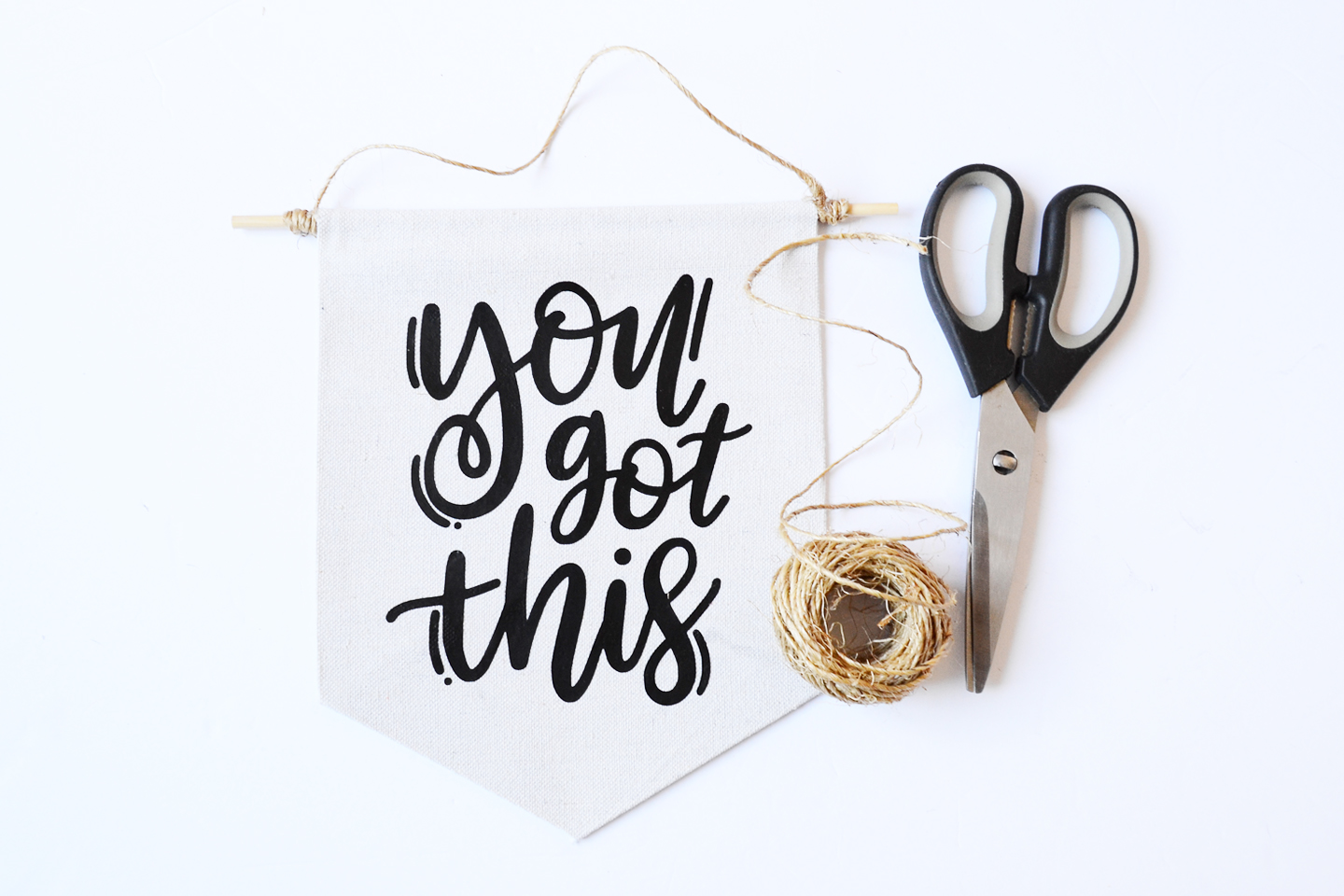 Spruce it up further by adding some color by way of paint or even some floral embellishments. I decided to keep mine plain so my sister can decorate it herself to match whatever her room's color scheme is right now.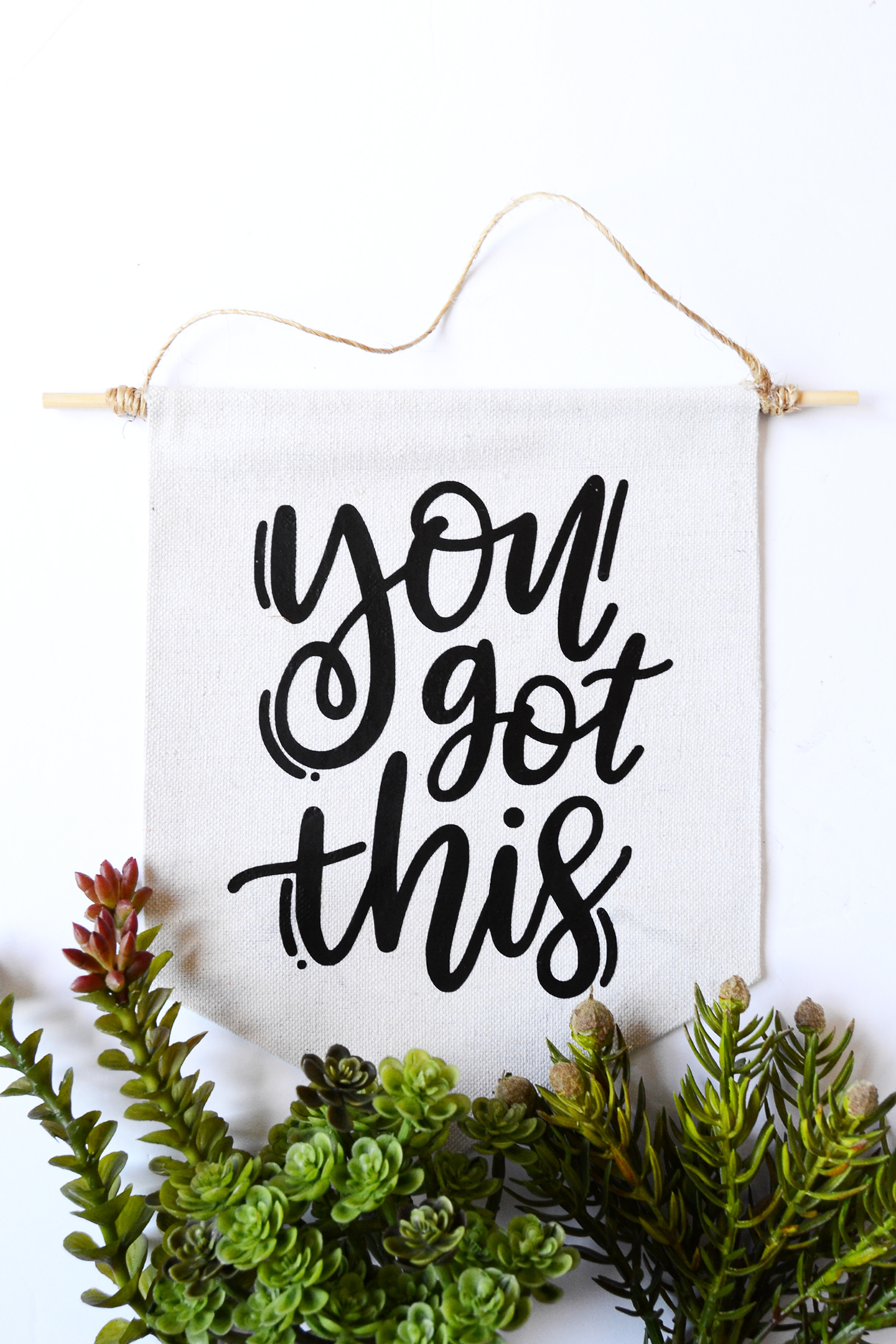 What do you like about the back to school season? Hope you find this post fun and inspiring! Don't forget to tag me in your creations on Instagram and follow my blog and social media for more posts like this and some freebies every now and then – happy crafting, friends!
Minted Strawberry Blog | Facebook | Etsy | Pinterest | Instagram | Twitter