These Trolls printables lunchbox notes are inspired by the Dreamworks movie. Grab the free printable here and put a smile on your kid's face!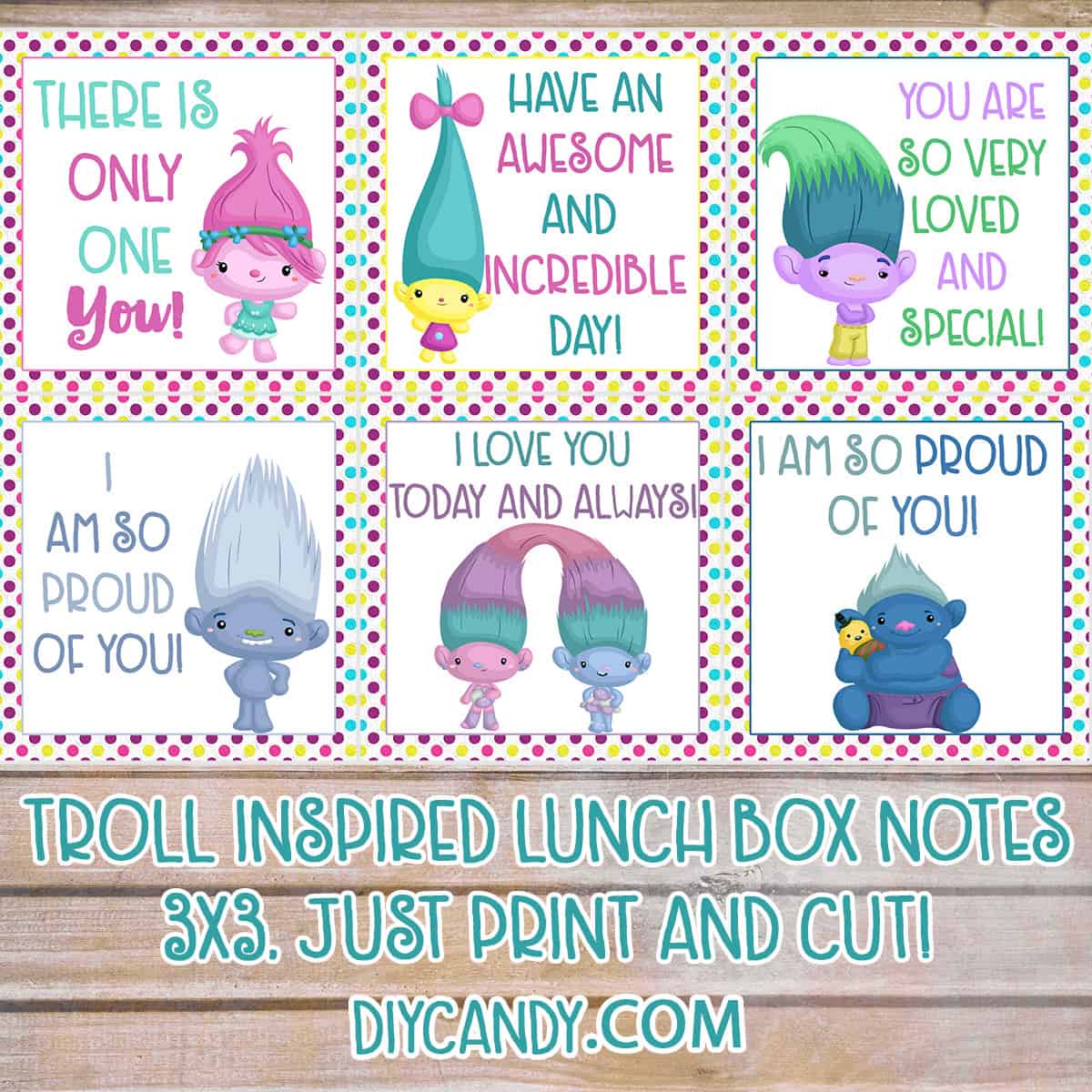 Are you and your littles flipping over the Dreamworks Trolls movie? Then you're going to love these Trolls printables lunchbox notes! I'm so excited to share these because I also love the Trolls . . . and that's what I think is so appealing about the movie.
I turned 40 in January and I had the infamous troll dolls when I was little. Who didn't? And now the troll dolls have come back around in a feature film – it's awesome that we can share our love of those funny little trolls with a younger generation.
We took my niece to see the Trolls movie and she absolutely loved it. Which inspired these lunchbox notes – now my brother has something fun to put in her lunch each day to remind her that we love her and the fun we had at the movies.
It's such a cute reminder. Grab your free Trolls printables at the link below!
Get your Trolls printables lunchbox notes here
---
If you enjoyed these Troll printables, I'd love for you to check out these other posts I think you'll like: