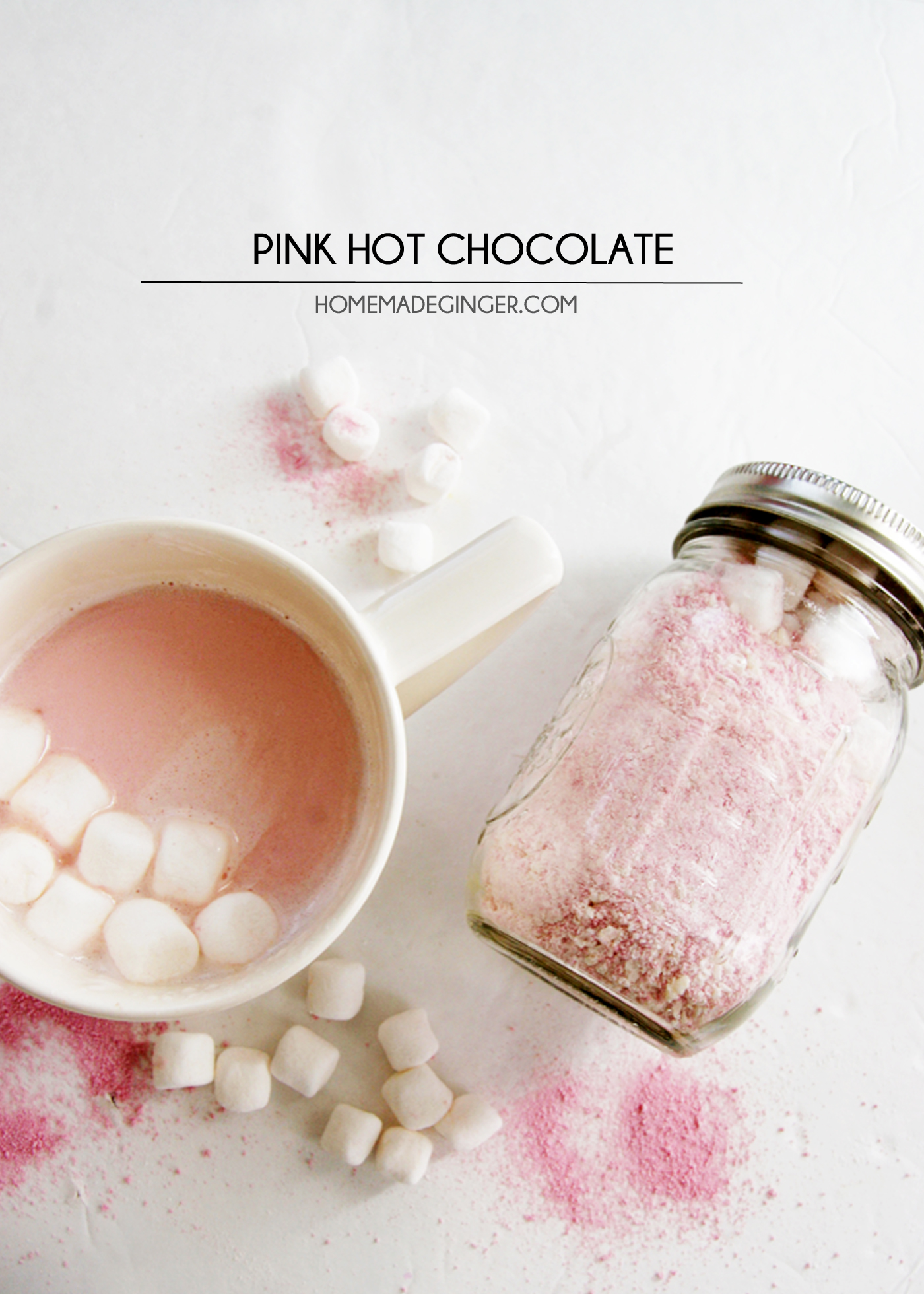 Just because Christmas is over doesn't mean that we have to stop drinking hot chocolate. There are plenty of chilly days ahead that deserve a hot cup of yumminess. My homemade white hot chocolate mix recipe has been so crazy popular, that I thought I would create a pink version. This would be such a cute Valentine's gift, all packaged up in a mason jar. Or serve up a hot cup of pink hot cocoa to your kids as an after school treat! This hot chocolate mix has a slightly strawberry flavor that is so delicious and it couldn't be easier to make!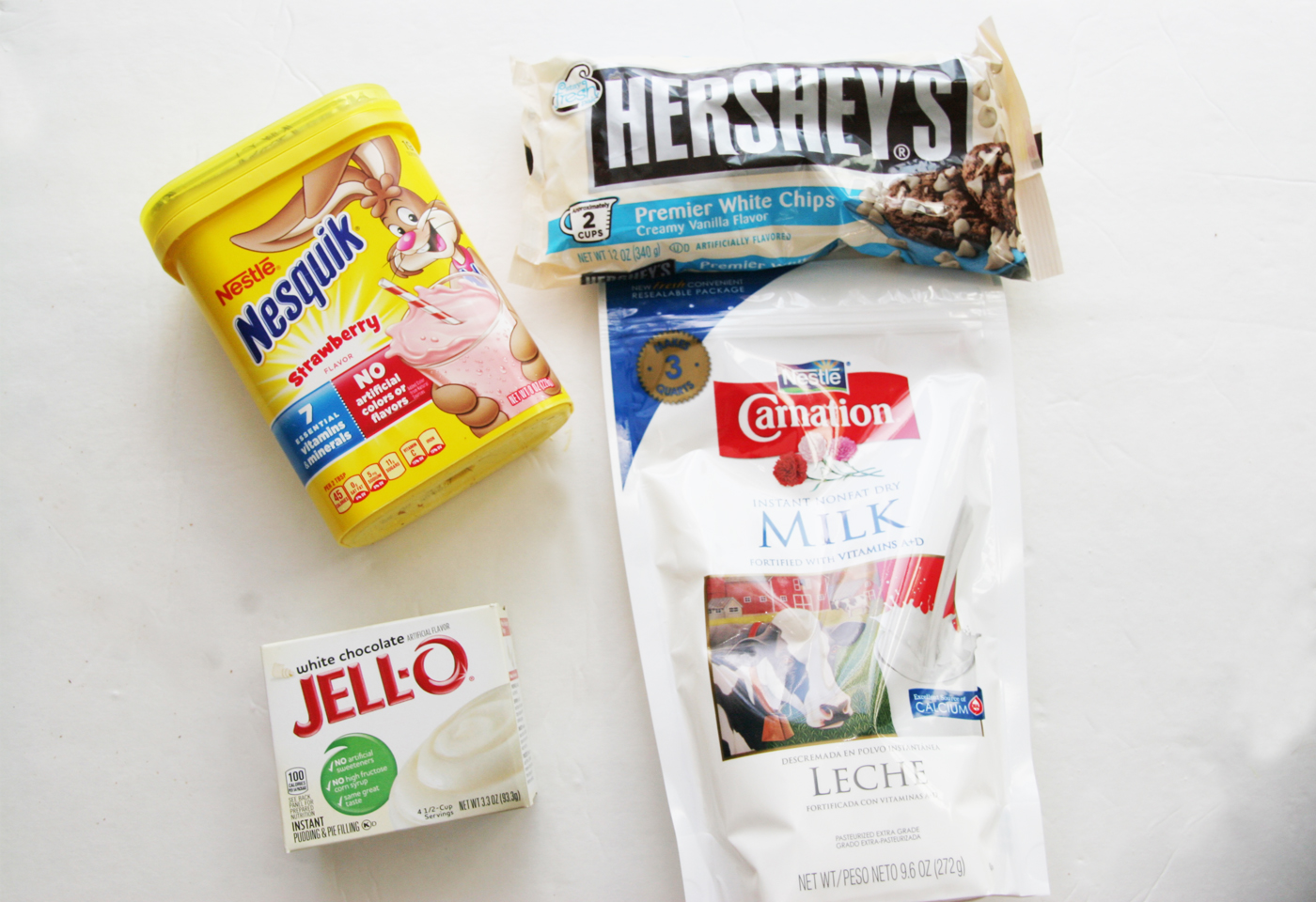 For this recipe you will need:
1/2 c. Strawberry Nesquick (for more strawberry flavor, you can add more!)
1 c. white chocolate chips
3/4 c. instant dry milk
1/2 pkg instant white chocolate pudding (3.3 oz)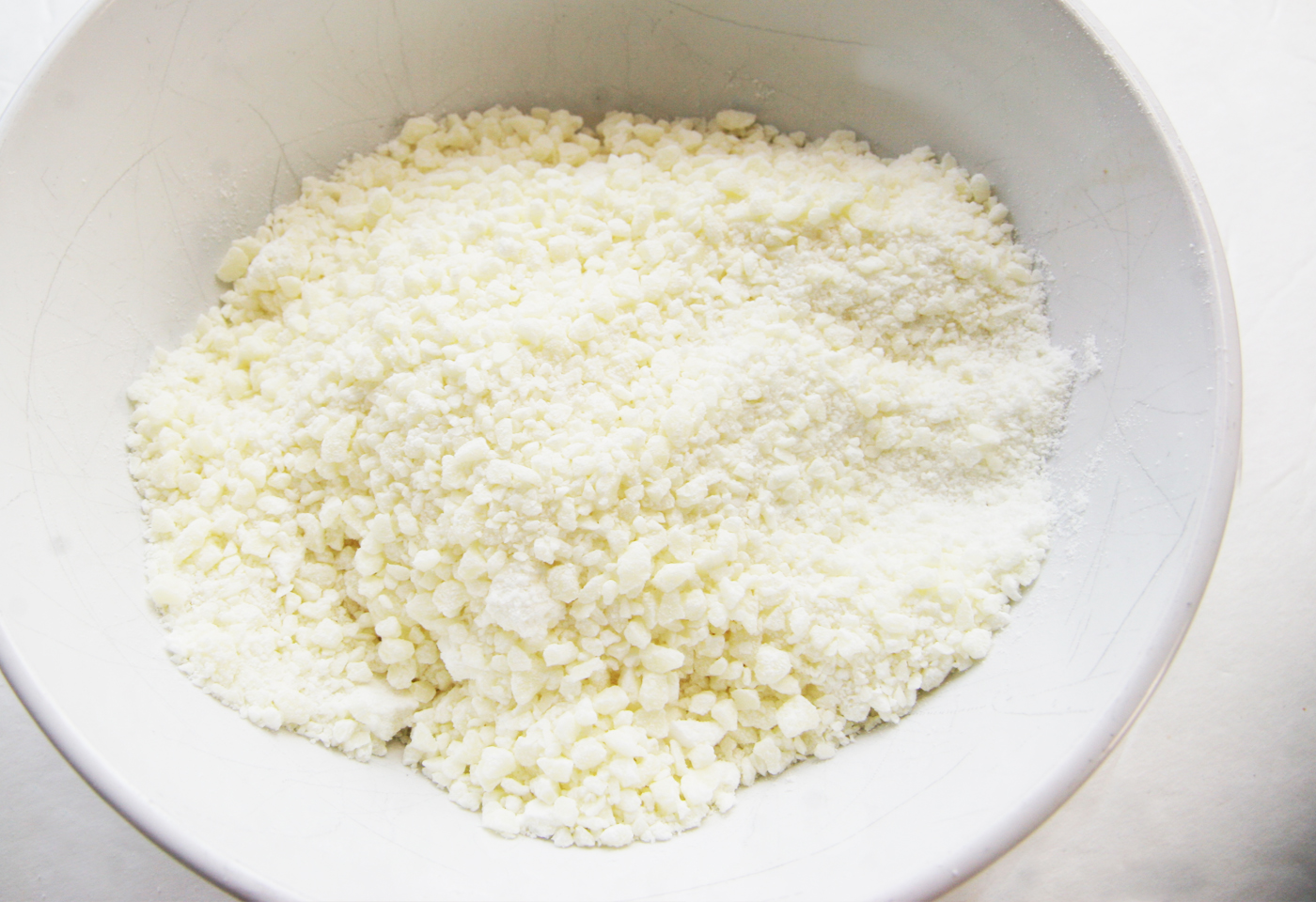 Blend up the white chocolate chips in a blender until they are ground up into fairly fine powder. To make this easier, freeze the chocolate chips first! They will blend much easier.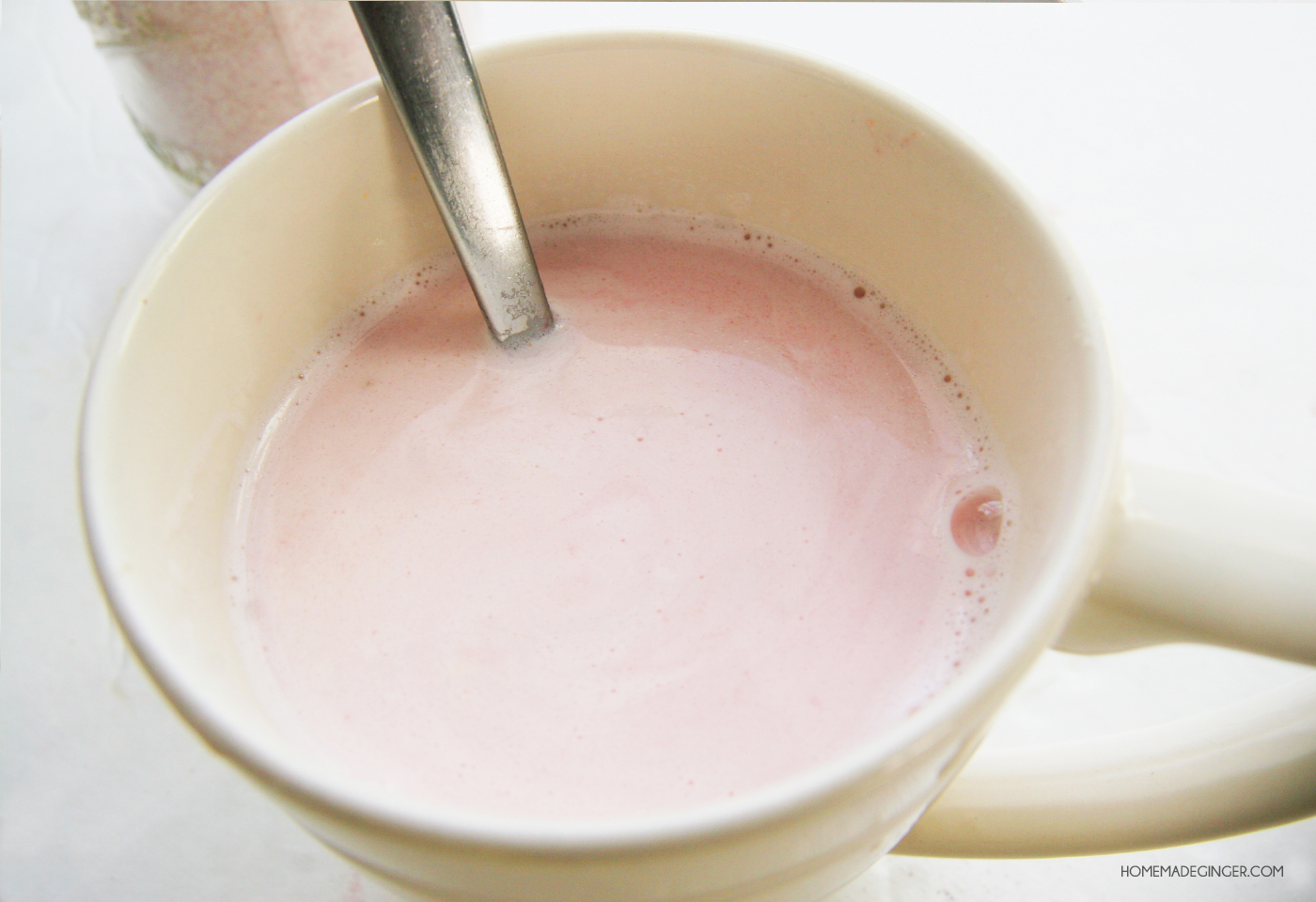 Mix about 3 tsp mix for every cup of hot water or milk.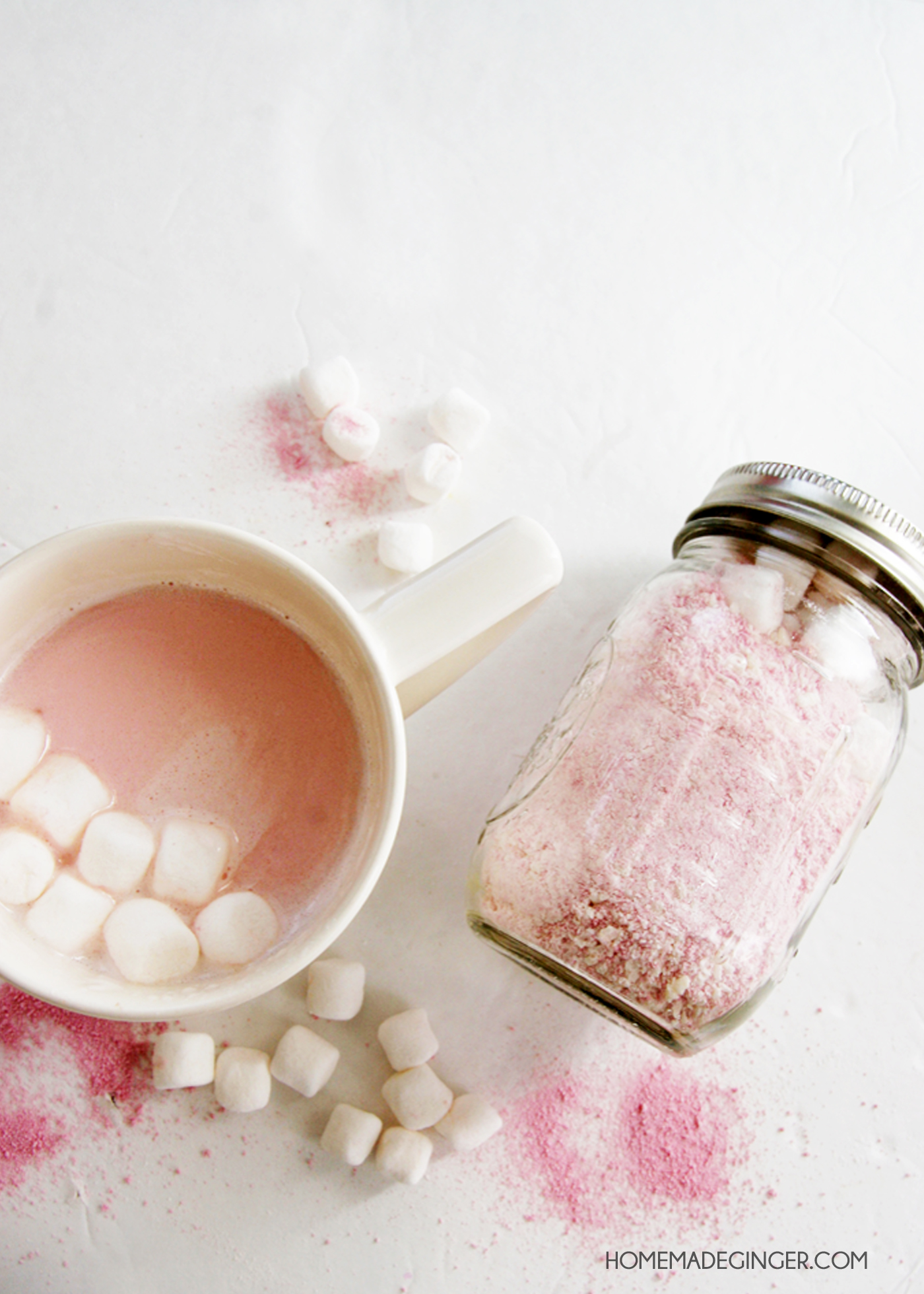 Layer it in a jar with mini marshmallows for a Valentine's day gift!
Hop on over to Homemade Ginger to check out my white hot chocolate recipe and come say hello to me over on Facebook, Instagram and Pinterest!
PS – you know what would go amazing with this pink hot chocolate as a gift? Candy cane heart suckers!