Make this fun black cat paper gift box! It's perfect for someone that has a Halloween birthday, or for any kitty lover in your life.
Skills Required: None. Even if you've never crafted before, this cat gift box is relatively easy. Even for kids! You'll be cutting paper and taping on animal parts.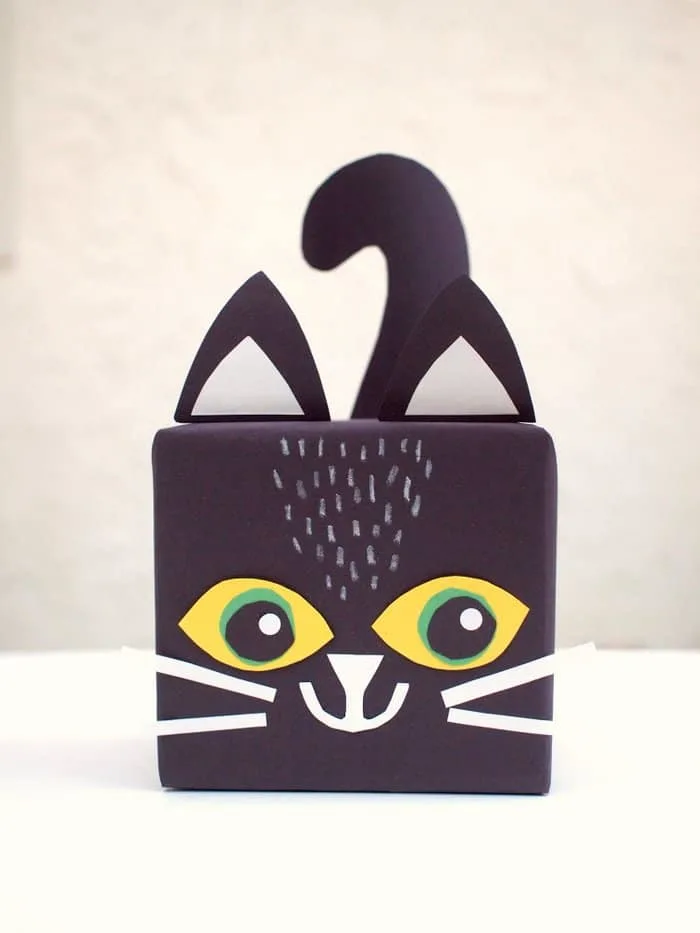 Halloween is my favorite holiday. The costumes, the candy, the magic. . . . I love it all! And if you're going to dress up this Halloween, why stop there? Why not dress up your gift wrapping too?
Hi! It's Leslie from Pink Stripey Socks. Today we're giving our gift wrapping a little Halloween kick with this cute black cat paper gift box craft.
Maybe you're going to a kitty party, or maybe your recipient just happens to be a feline lover. Either way, many times part of a present ends up being the gift wrap – such is the case with this project.
It always helps to have solid colors of wrapping paper on hand if you intend to do crafts like this where you kick up your design a bit. In short, the solid colors make it easier to make animals.
Here's how you can make this cat craft yourself. Note that the dollar store has these materials, so you can make this as a very budget friendly.
Cat Themed Gift Box
Gather These Materials
Black wrapping paper (or black construction paper taped together)
Tape
Glue stick
Scissors
Construction paper (black, white, green, and yellow)
White circle stickers (optional)
White crayon (optional)
Now let's dress up our gift!
Wrap the Gift
Step 1: Wrap your gift. You can use black wrapping paper, or just tape several pieces of black construction paper together to make inexpensive black wrapping paper.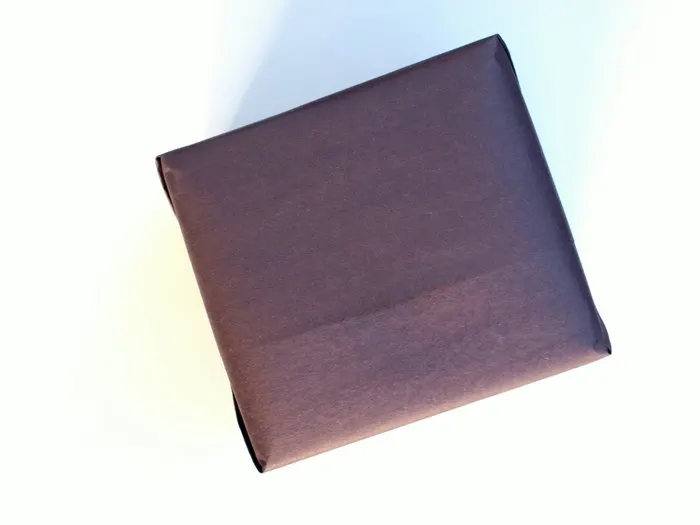 Cut Out the Parts
Step 2: Cut out your cat parts. You'll need ears, whiskers, eyes, tail, nose, and mouth. Have your child draw them on the back of the paper and cut them out, or you can draw them and he or she can do the cutting (depending on the child's age).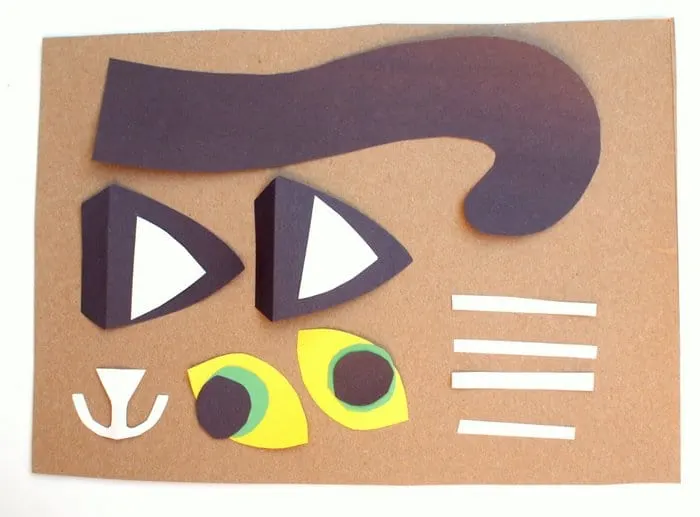 Assemble the Box
Step 3: Glue or tape all your pieces on. Then, use stickers or white crayon to add more (hairy) details.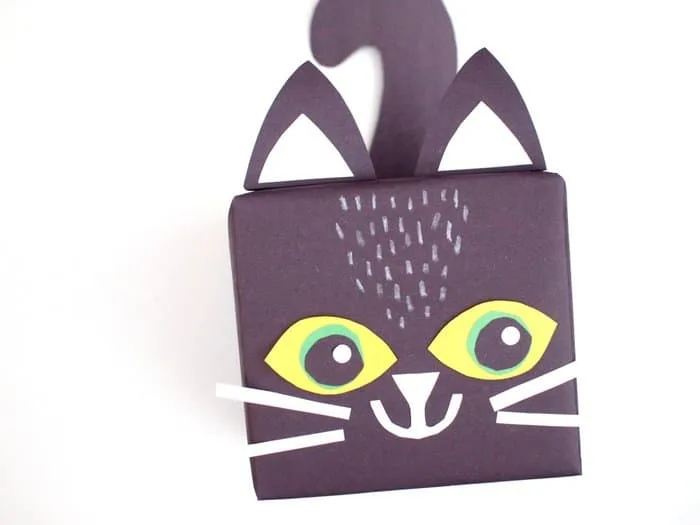 Make this for a birthday near Halloween. This is the luckiest black cat ever – no bad luck here! Of course if you'd just like this for a decoration, you can cover an empty box too.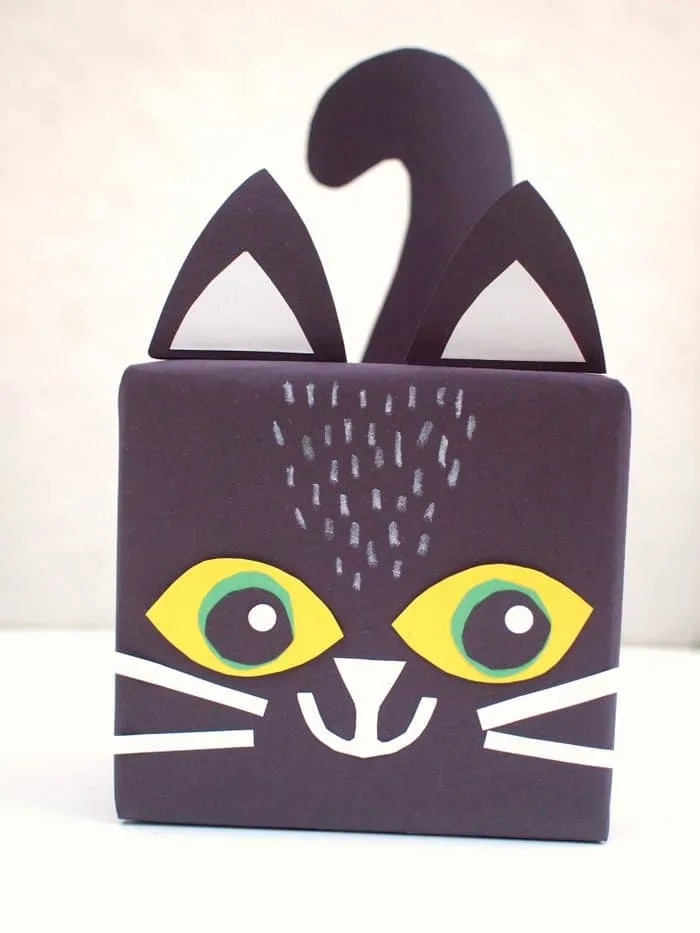 Now you have a lovely paper gift box that's the cat's meow! And if you liked this idea, you might also like these other fun projects:
Check out my blog, Pink Stripey Socks for more easy and modern family friendly crafts.