Love refashioning? This DIY graphic tee is an easy and adorable way to incorporate the watercolor trend that we are seeing everywhere!
Skills Required: None. Even if you've never crafted before, you'll be able to do this project. You'll be painting and ironing, and it's very simple.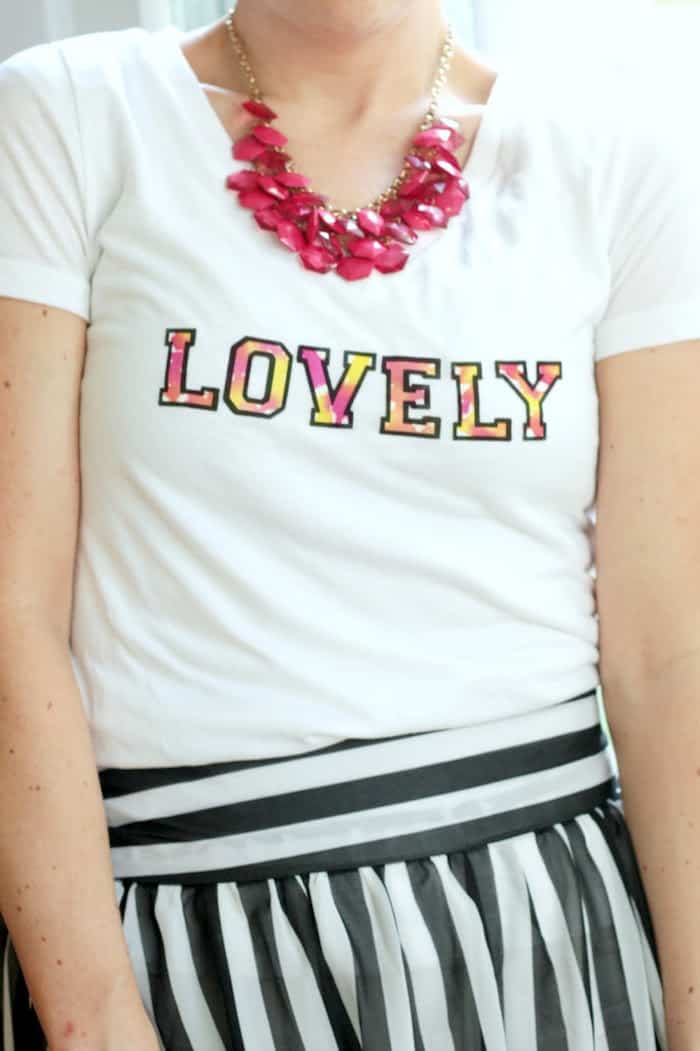 After my last t-shirt DIY project, I realized just how easy it is to transform a basic tee and now I'm afraid I have caught refashioning fever.
As a result, today I am going to show you another super easy and adorable fashion craft! Dress up your basic summer tees with the watercolor trend that we are seeing all over the place.
For this one I used some leftover tie-dye and a few iron letters and BAM cuteness was born. Here is how I did it: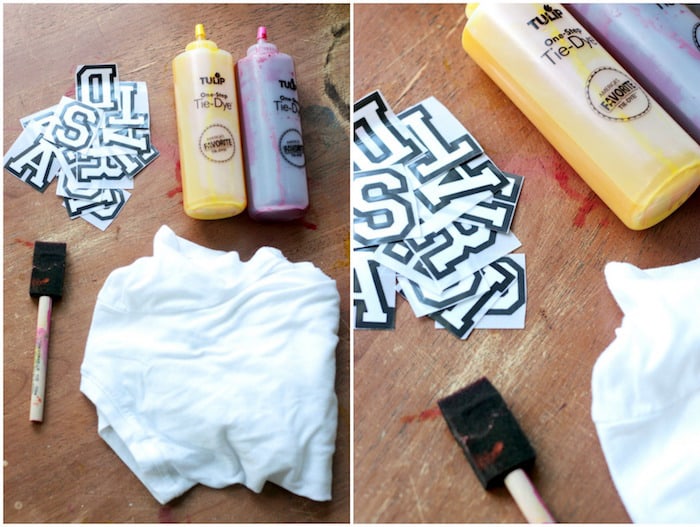 DIY Graphic T Shirt
Supplies Needed:
Cotton or cotton blend t-shirt
Soft flock iron-on letters (the texture you get with flocked letters helps with the absorption of the tie-dye)
Tie dye (you could also use fabric paint but tie-dye is another washable option that really helps to create the look of watercolor. For this project I used pink and yellow)
Paintbrushes
Iron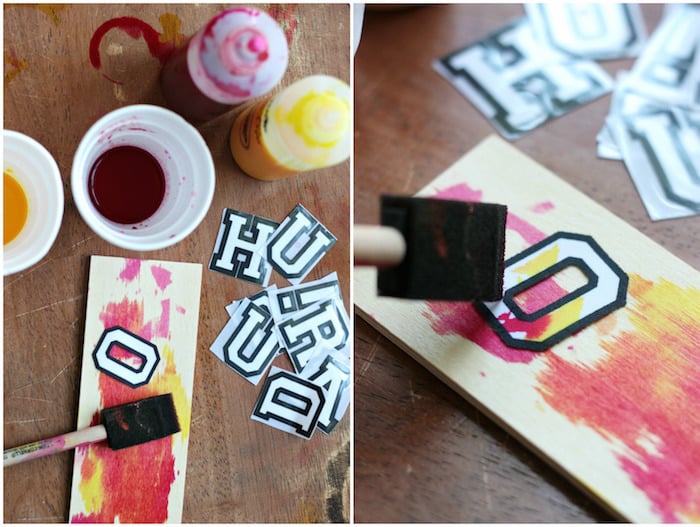 1. Cut out your letters and remove any plastic from the top. Mix up your tie-dye. Pour tie-dye into cups that you can dip your brush into.
2. Dip your brush lightly into the tie-dye and dab onto letters letting the colors bleed over on top of each other. Repeat with each color until you have achieved the amount of color that you would like.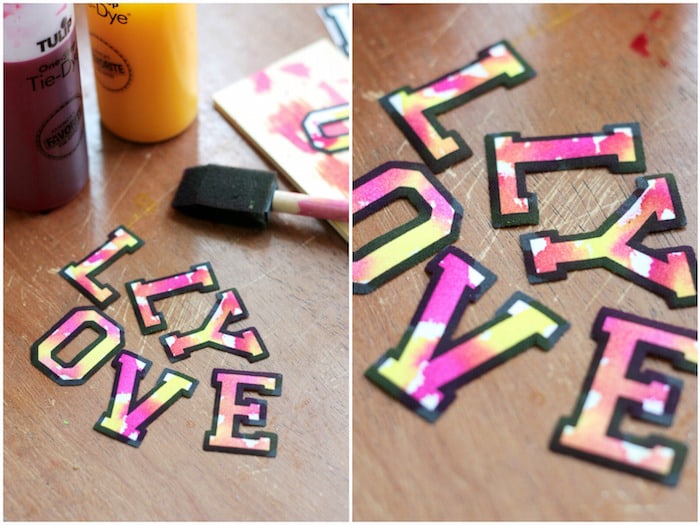 3. Allow letters to dry completely. Lay on shirt and iron-on per package directions. For mine I was instructed to press the letters on medium heat with no steam for about 20 seconds. Then, you're done!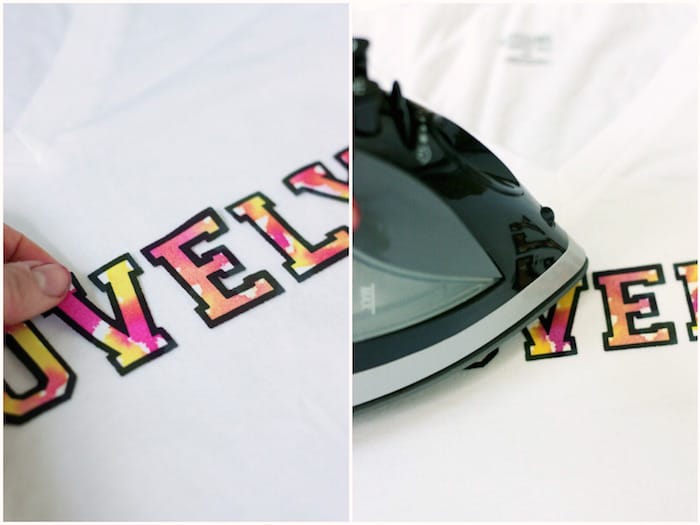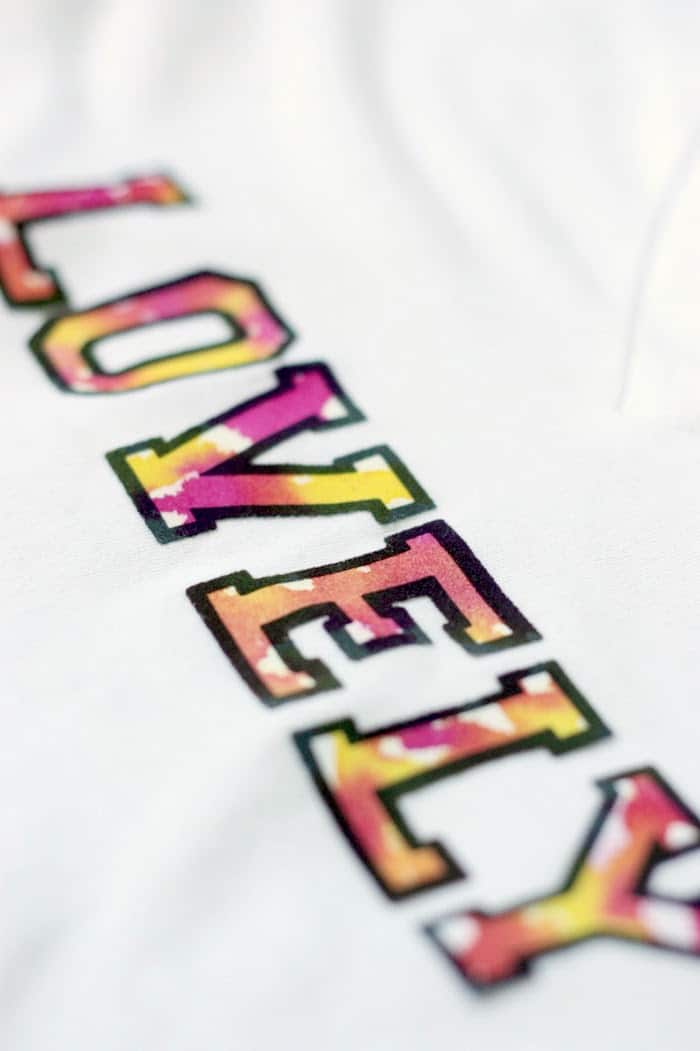 Pair your DIY graphic tee with your favorite jeans or flowy skirt and you're gonna be looking LOVELY.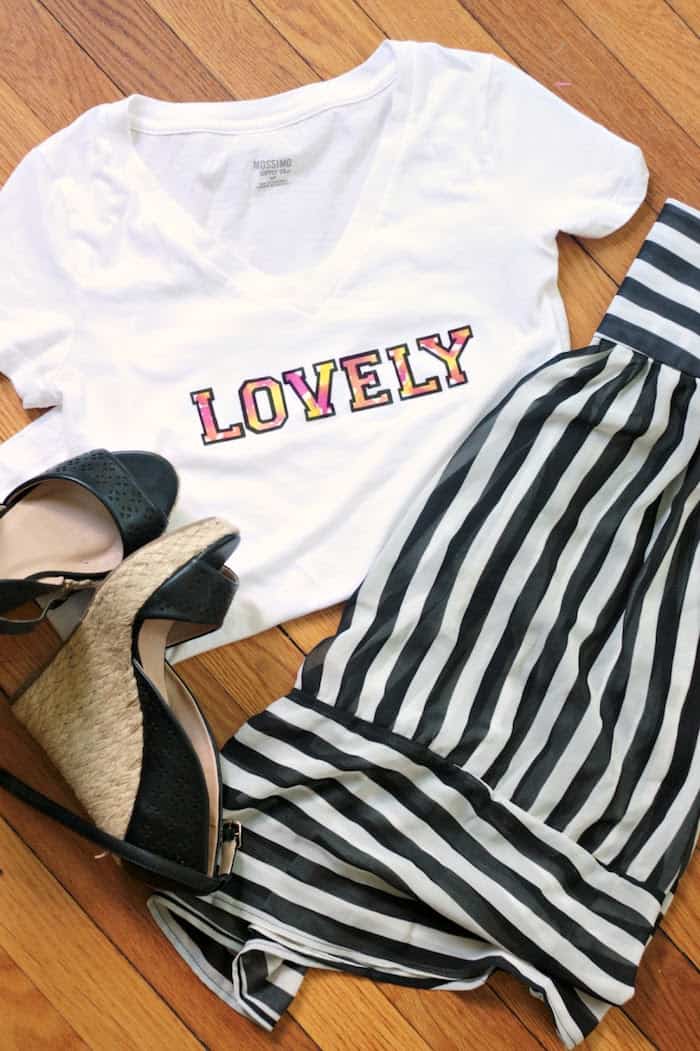 Don't you just love this cute DIY graphic tee with a striped skirt? So fun and adds that pop of color!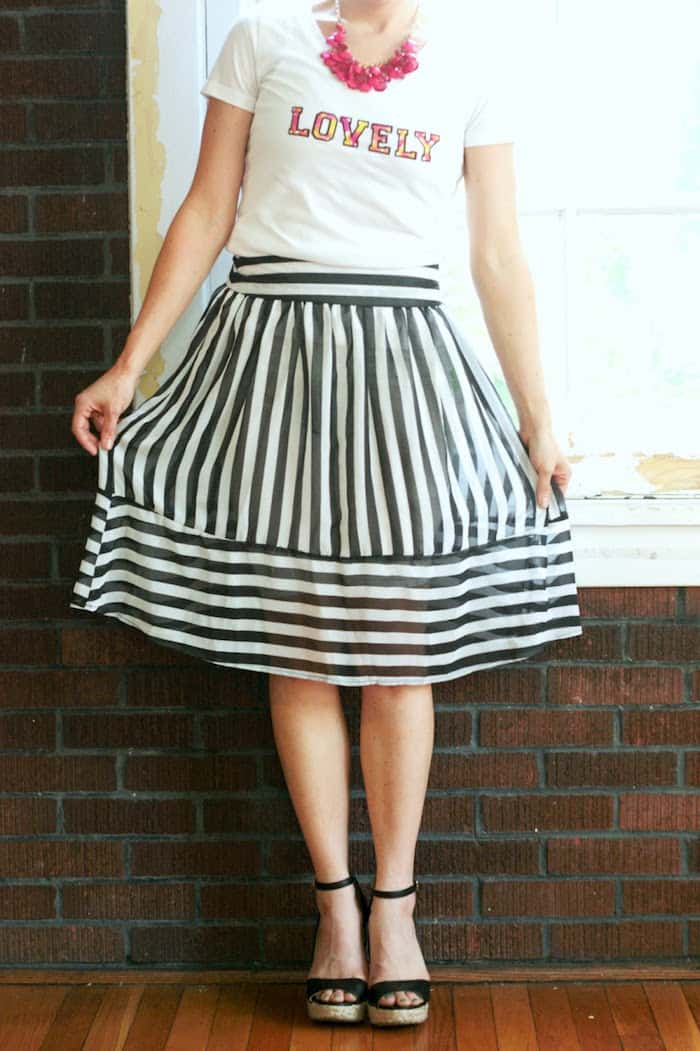 Yield: 1 shirt
DIY Graphic Tee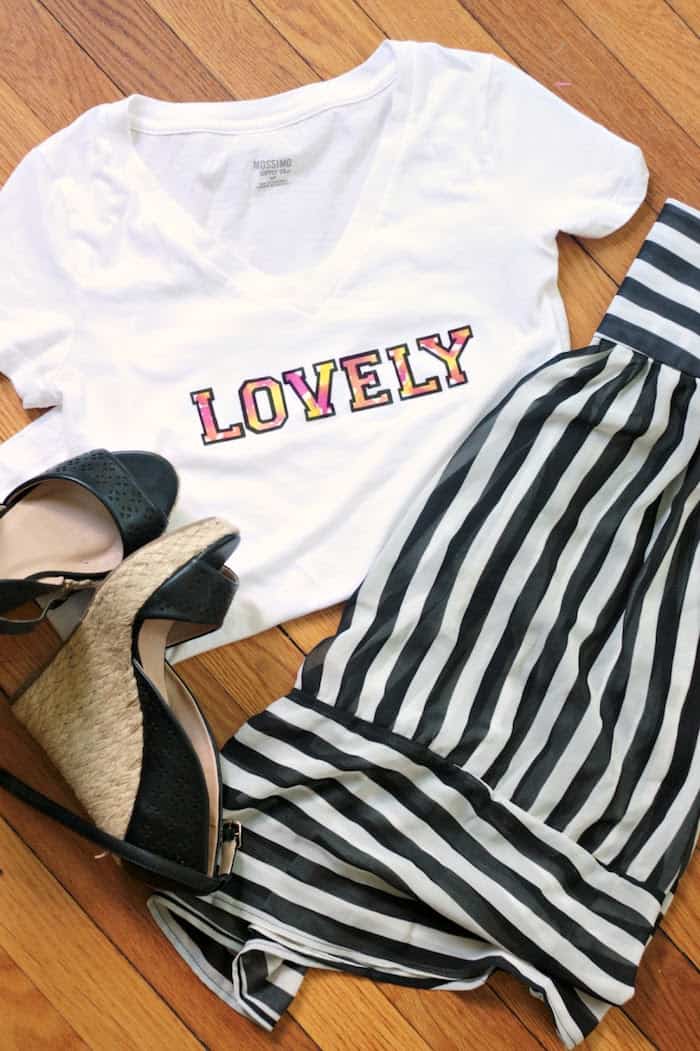 Learn how to make a graphic tee using felt letters. This is so simple and you can use any saying of your choice!
Total Time
1 hour
5 minutes
Materials
T-Shirt
Soft flock iron-on letters
Tie dye or fabric paint
Instructions
Select the letters for your graphic. Remove any plastic. Prepare and iron your shirt.
Mix up the tie dye or paint into cups you can dip your brush into.
Dip into the mixture lightly and dab onto the letters, letting the colors bleed together slightly. Repeat with each color. Allow letters to dry.
Lay on shirt and iron-on per package directions. Let cool before wearing.
---
Happy refashioning and be sure to come visit my sister and me as we blog about style, food, and the things we love over at The Pretty Life Girls.