Hey guys! it's Aki from Minted Strawberry here again to share another fun and free planner printable with you. Everything pumpkin spice is definitely the staple of the fall season, and so I had to make stickers for that.
This free Pumpkin Spice Printable Planner Sticker sheet is packed with cute and fun pumpkin-themed elements that will definitely help you in planning your days in style this fall season.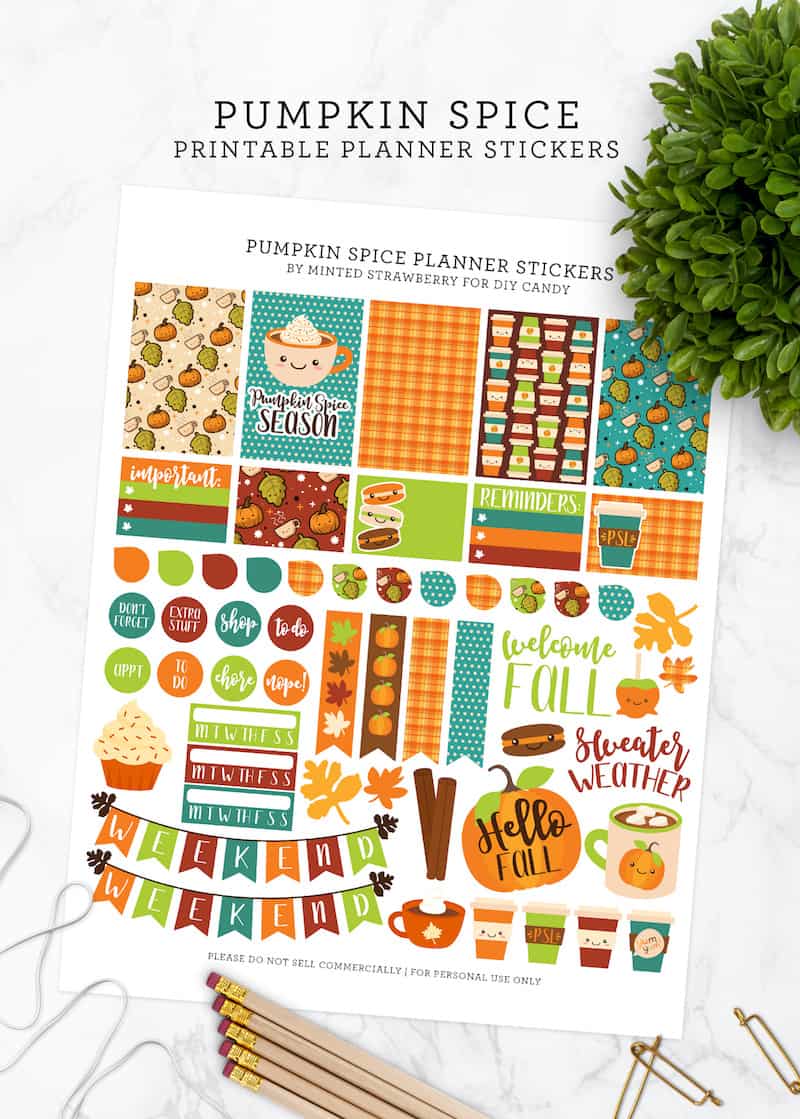 Free Fall Planner Stickers
Aside from the standard box stickers, you have teardrop shaped stickers you can add your own headers to, weekend labels, task labels and of course bonus elements that you can decorate your spread with.
I love the tiny to-go coffee cups and the macarons too! Definitely a ton of fall-themed elements that would make your spread ready for the fall season.
Download the free planner printable here – print them on a full sized sticker sheet at full scale. You only need your scissors to cut them out, but if you have a cutting machine you can definitely use that too.
They're compatible with your Happy Planner and any similar-sized planners, but if you would like to use them for Bullet Journaling, you can do that too!
(see all of our free planner printables here!)
I recommend printing on THESE Avery full sheet labels. You'll get a pack of 25 sheets and then you can print tons of free Happy Planner stickers that you find online!
Artwork credit: My ClipArt Store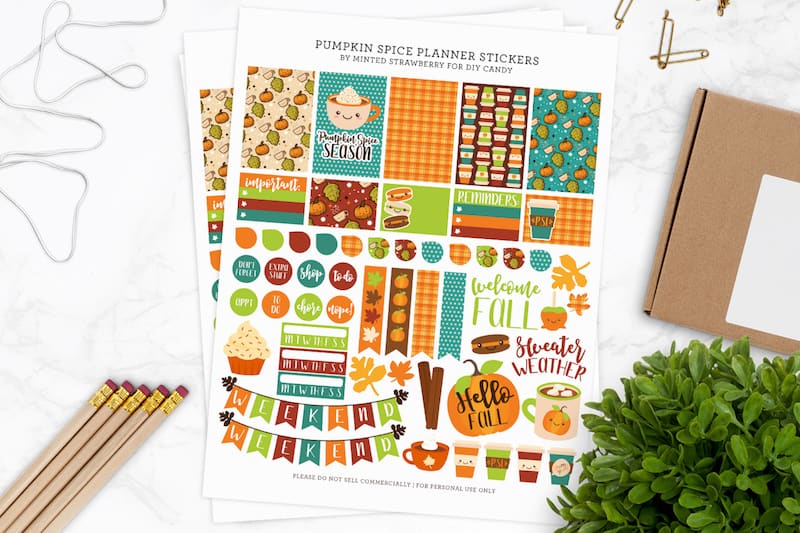 Do you love or hate Pumpkin Spice? Let us know in the comments! Don't forget to visit my other free planner stickers below. Happy planning, folks!