These DIY bug cards are the perfect summer crafts for kids! Make them easily with stickers, ink pads, and other simple supplies. Children will love making them!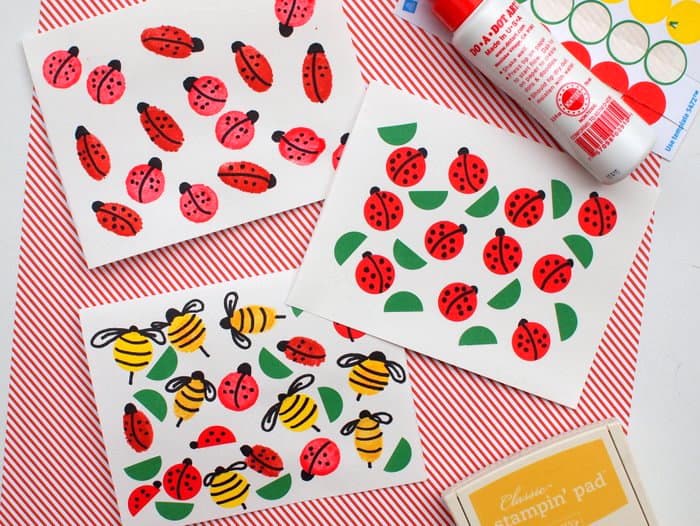 Got a bug lover in your life? Well then today's bug themed summer crafts for kids will be perfect! Hi! It's Leslie from Pink Stripey Socks, with one of my favorite boredom busters when my kids need something to do: card making! I always have the supplies on hand.
One of my preschooler's good friends is having a bug themed birthday party. Instead of purchasing a birthday card, I figured it would be super easy to make our very own cute buggy birthday cards.
So I came up with three designs. Which do you like the best?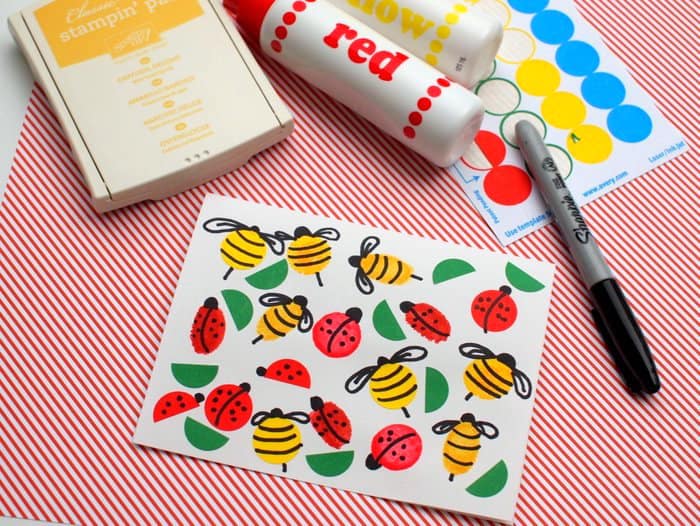 Here's how we made these easy handmade bug cards.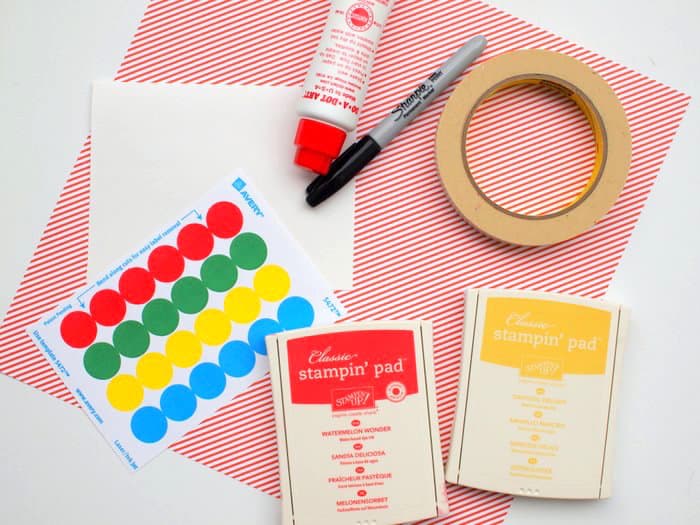 Materials:
Blank Cards
Permanent Marker
Circle Stickers
Ink Pads
Dot Markers
Scissors
Optional: Masking Tape
Optional: If you want a border around your card, place masking tape around the front of your card. (If your masking tape is too strong and rips your paper, simply stick it to your clothing first before placing it on the paper card. This will make the tape less sticky.)
To Make Sticker Ladybug Cards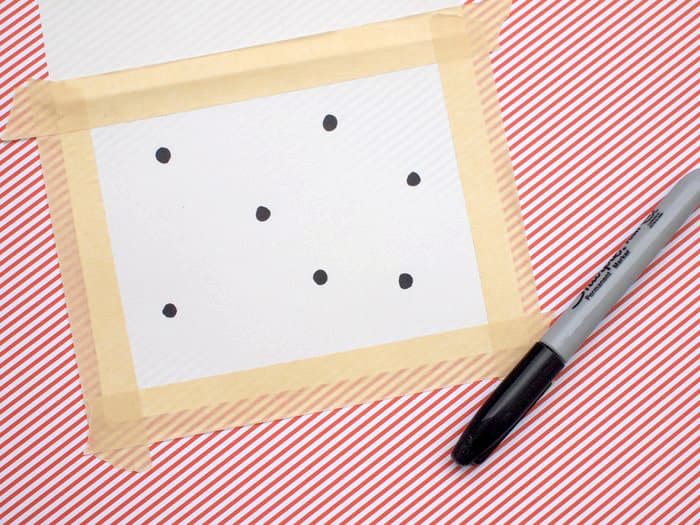 Step 1: Draw black dots onto your card.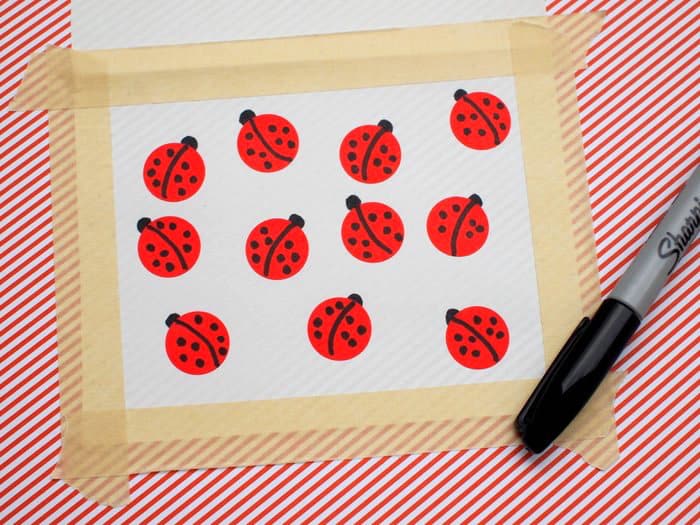 Step 2: Stick on your red circle stickers. Use your marker to add on details.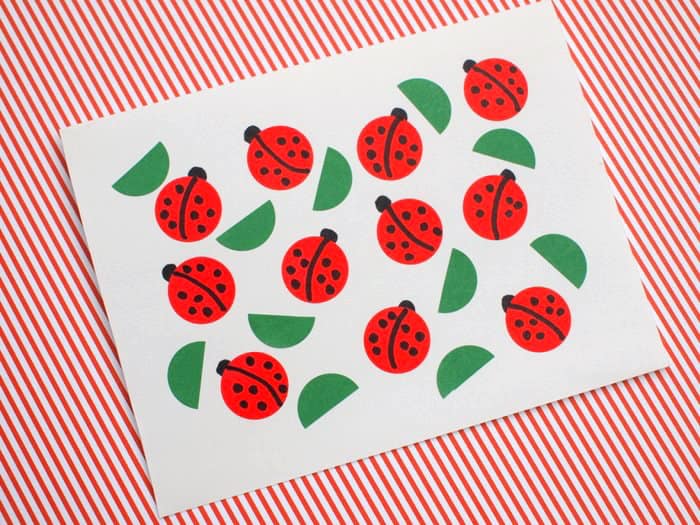 Step 3: Cut green circles in half to create leaves and stick them on.
To Make Stamped Ladybug Cards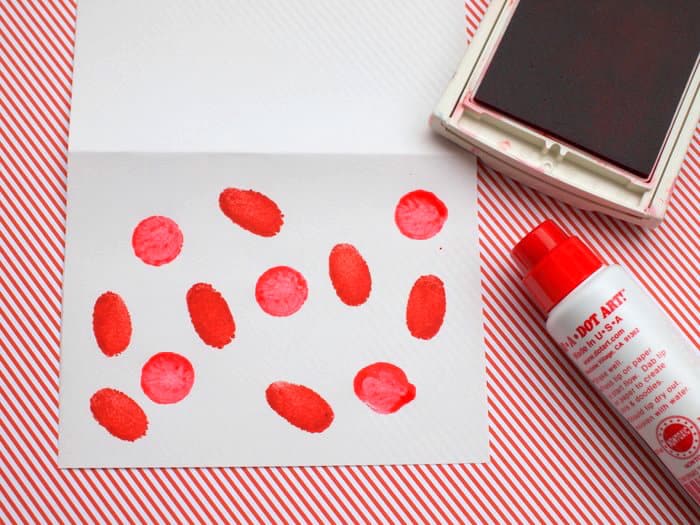 Step 1: Use dot markers or your finger and an ink pad to stamp your cards.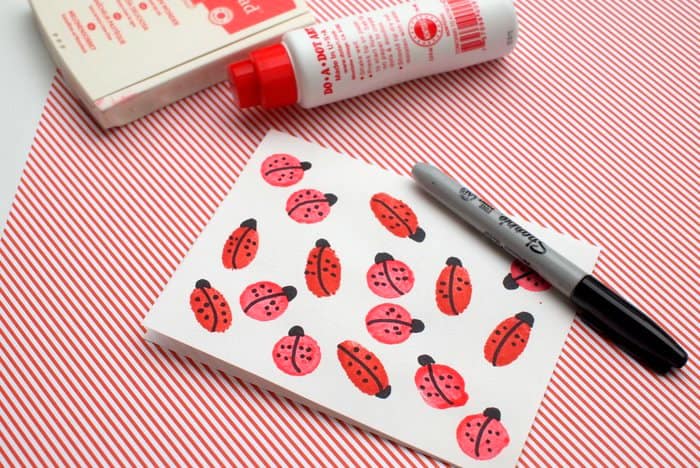 Step 2: Use your marker to add on insect-like details to your DIY bug cards.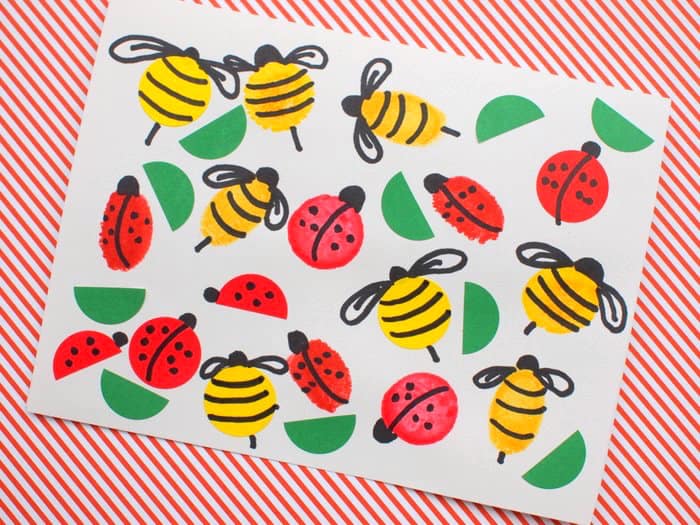 And since you're at it, why stick to ladybugs? Add some bees using the same techniques for a lovely variety of bugs.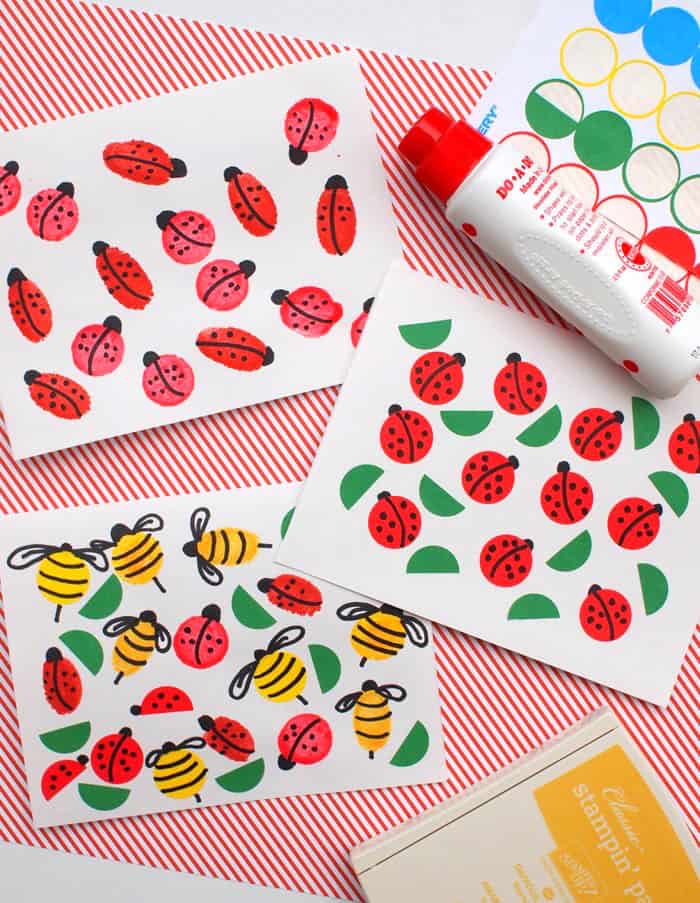 Hope you have a wonderful time making these paper crafts with your children! Check out my blog Pink Stripey Socks for more easy and fun family-friendly summer crafts for kids like these:
Happy making friends!