Add this easy "forever and always" wall art decor piece to an existing gallery wall – it's simple yet makes a big statement! Customize in any color.
I wanted to redo the gallery wall in my living room, so I set out to find a few new wood wall art to freshen things up and add to my decor.
After gathering some things, I still wanted something big and bold to add some interest to the wall, so I made this Forever sign. I love these quick DIY pieces that have a big impact! Here is how I did it.
Forever and Always Wall Decor
Gather These Supplies
Wood board
Craft paint
Paint brush
Vinyl letters (you can get all sorts of types on Etsy here!)
Before you begin, make sure to select your phrase and then pick a piece of wood that fits. It doesn't have to be exact, but we recommend leaving an inch or so boarder around the entire phrase. You can get your piece of wood cut for you at the local hardware store.
Step 1: Paint the board. Paint several coats and let dry.
Step 2: Remove vinyl letters from the carrier sheet with painter's tape.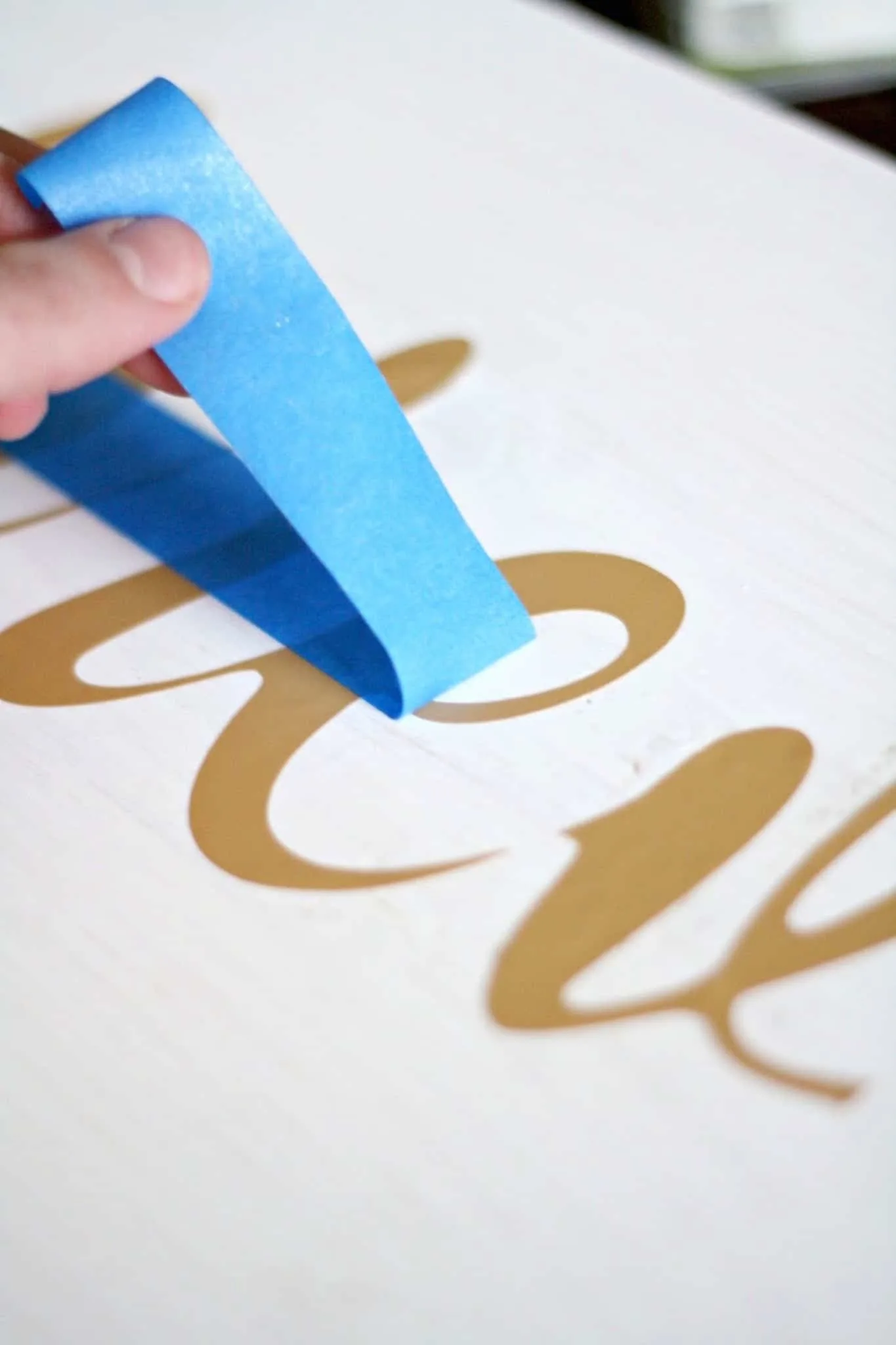 Step 3: Arrange vinyl on the board so that it's straight (you might need a ruler). Smooth down to adhere the vinyl to the board. Remove the painter's tape.
You're done – you can choose to add a clear finishing coat to the top, but you don't have to.

I love how our new forever and always wall art looks in the gallery! What phrase would you like to see on a sign like this? We'd love to hear your ideas! We'd also love for you to check out the following easy wall art projects:
And be sure to visit us as we blog about style, food, and the things we love over at the Pretty Life Girls.