Learn how to decorate a stool with paint and duct tape! Pick your favorite patterns and colors. This project is great for beginning crafters.
Skills Required: Beginner. You're going to be painting, cutting duct tape with a craft knife, and applying it to the top of a wooden stool. It's relatively easy and you can use any pattern you like.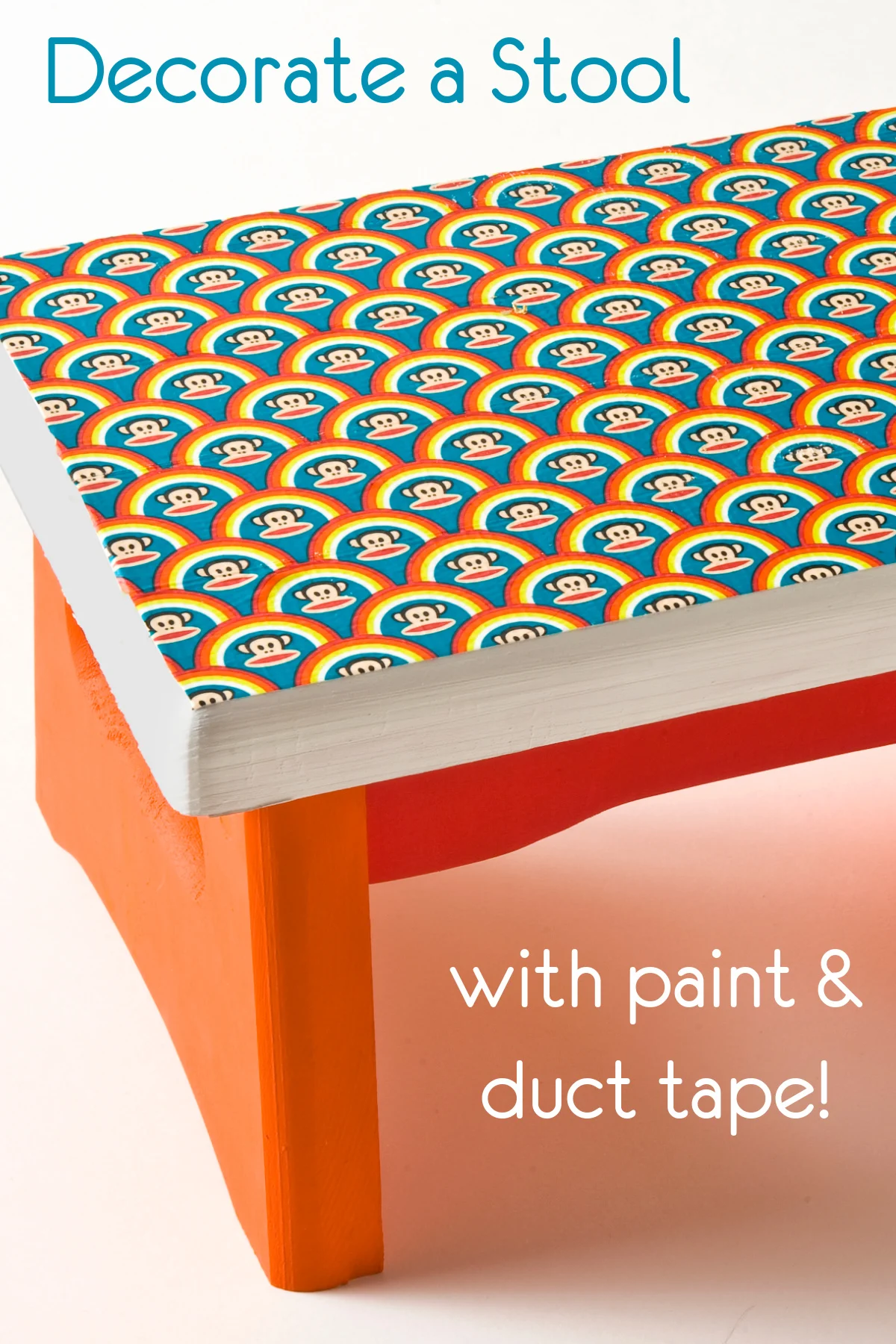 I absolutely love Paul Frank. I think I made that obvious when I told you about my Paul Frank bathroom and how I made my custom Julius Mod Podge canvas.
So you can imagine my surprise and pleasure when I happened upon this roll of awesomeness in the home improvement section of Target: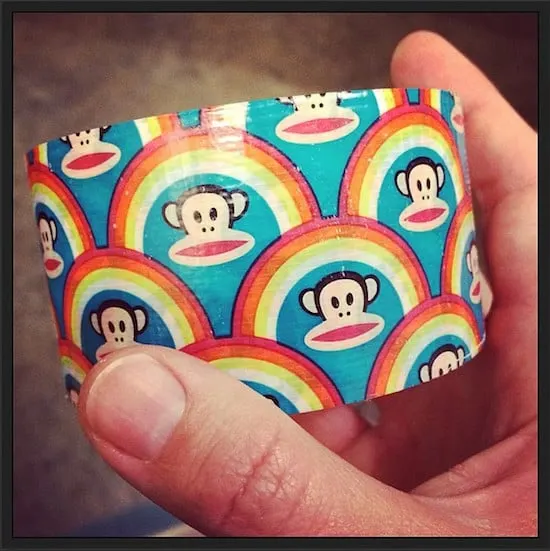 I bought the roll without knowing what I was going to do with it – I love duct tape crafts and knew it wouldn't be a problem to incorporate into a project.
And I remembered almost right when I got home about the wood stool I had bought to reach the top cabinets in my apartment. I think you know where things go next: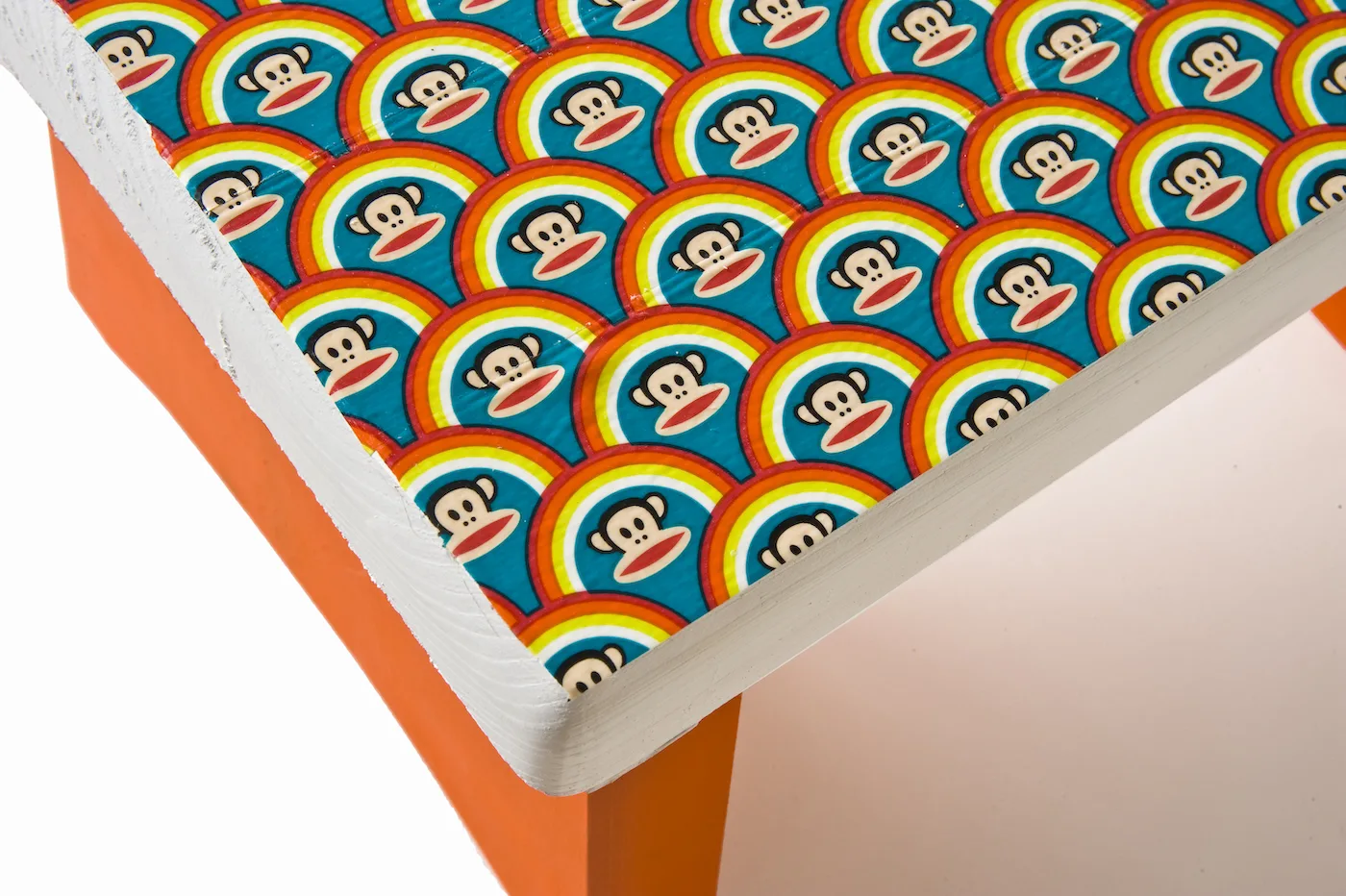 If you want to know how to make a stool just like this one, check out the instructions below. It may be the easiest duct tape craft you ever do. Seriously.
Decorate a Stool
Gather These Supplies
Wood stool
Acrylic paint – red, orange, white or coordinating
Craft knife
Paintbrush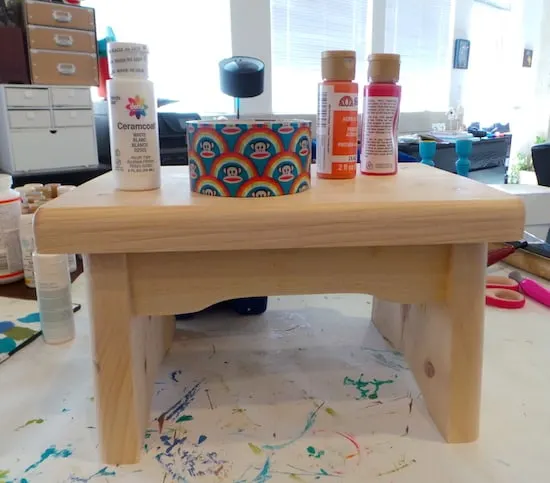 These are the supplies I began with. I love this duct tape so much!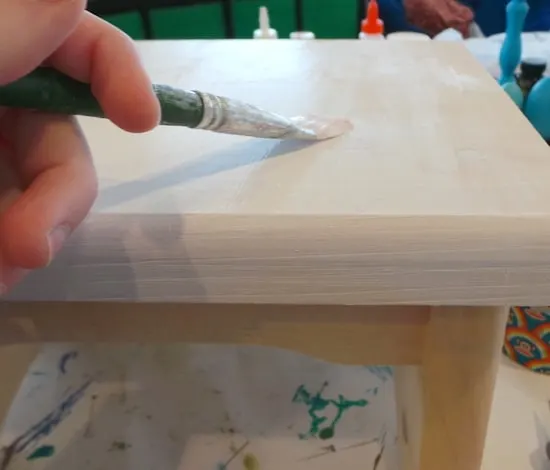 You'll start by painting the top of the stool with white. Give it several coats.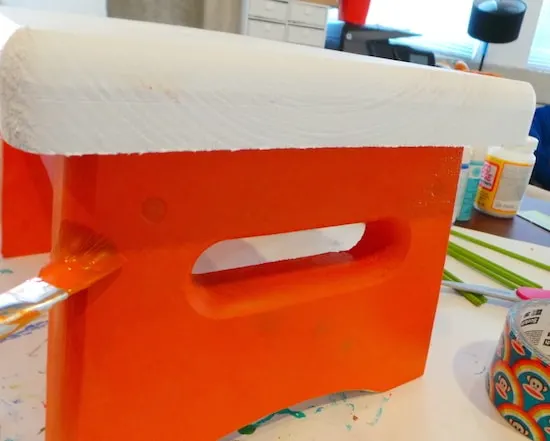 Next you are going to paint the base. I did both legs in orange and the crossbar piece with a orange-red color. Both perfectly coordinated with my duct tape (matchy matchy wonderful).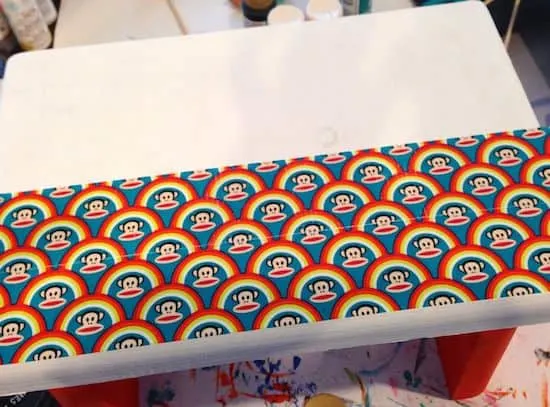 This part was a little scary, as I realized that the tape might not match up. But hallelujah, when I put it down on the stool, it went together perfectly! I used about 4 strips of tape, and they smoothed onto the stool top easily.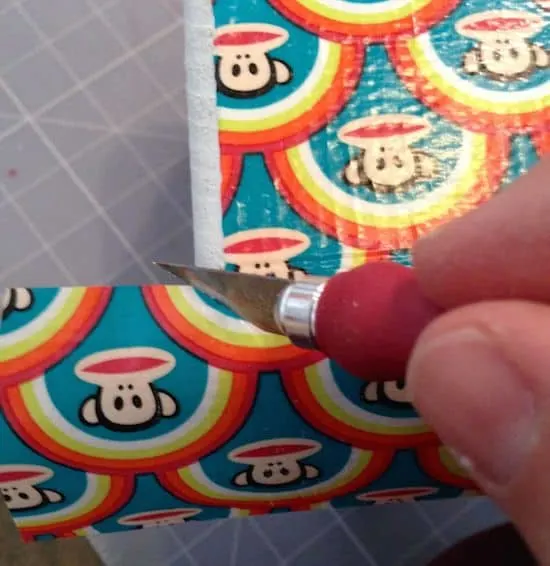 Smooth the tape down well and cut the edges with a craft knife – cut carefully so that it comes off in a straight line.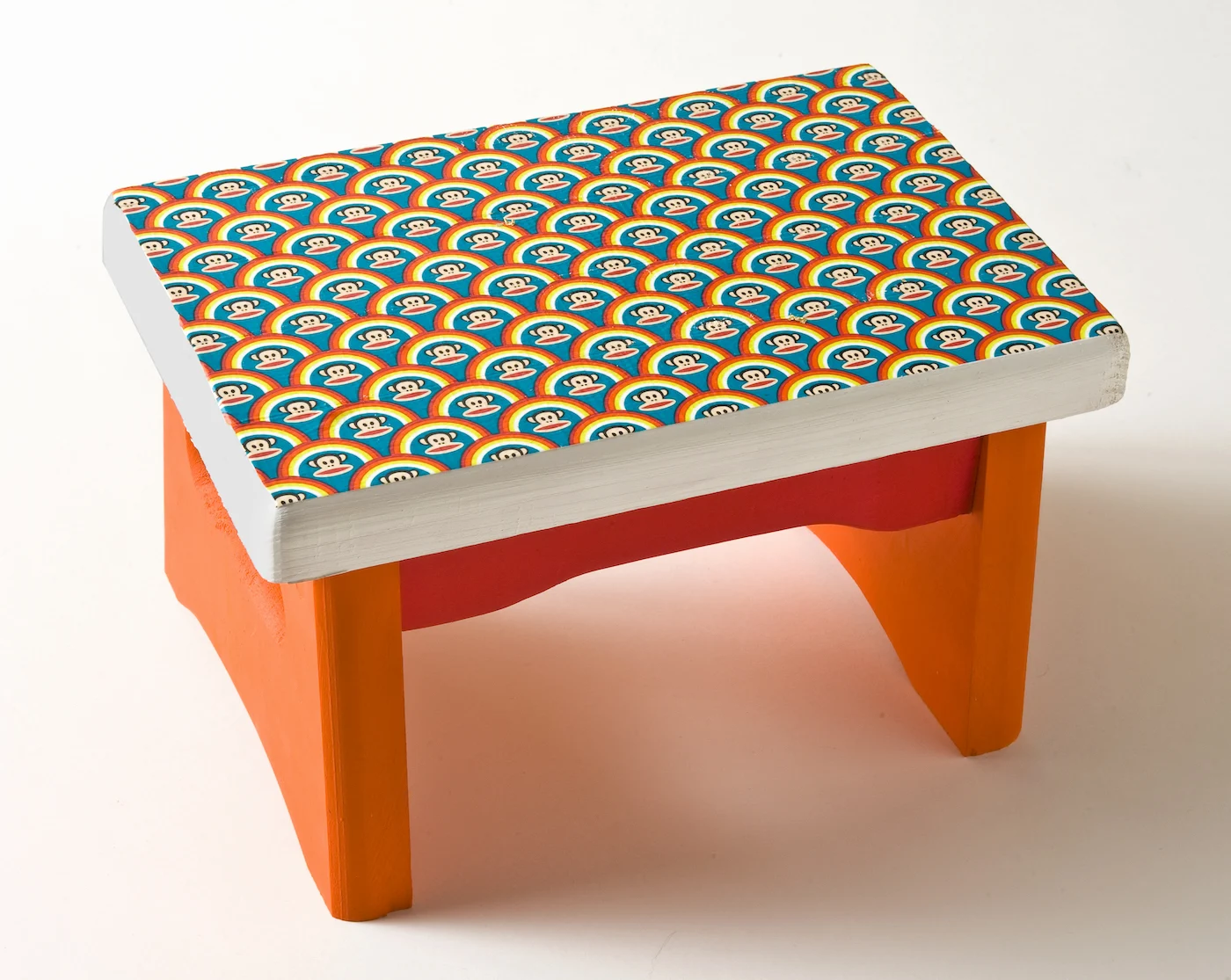 There's nothing else you have to do – your stool is done! Don't worry – I won't become one of those people who turns their entire living space into a Paul Frank museum. Probably.
---
If you enjoyed this easy craft idea, I'd love for you to check out these other ideas as well: