You can make this easy Easter banner out of old paint chips – and children will love it; this project teaches them to weave!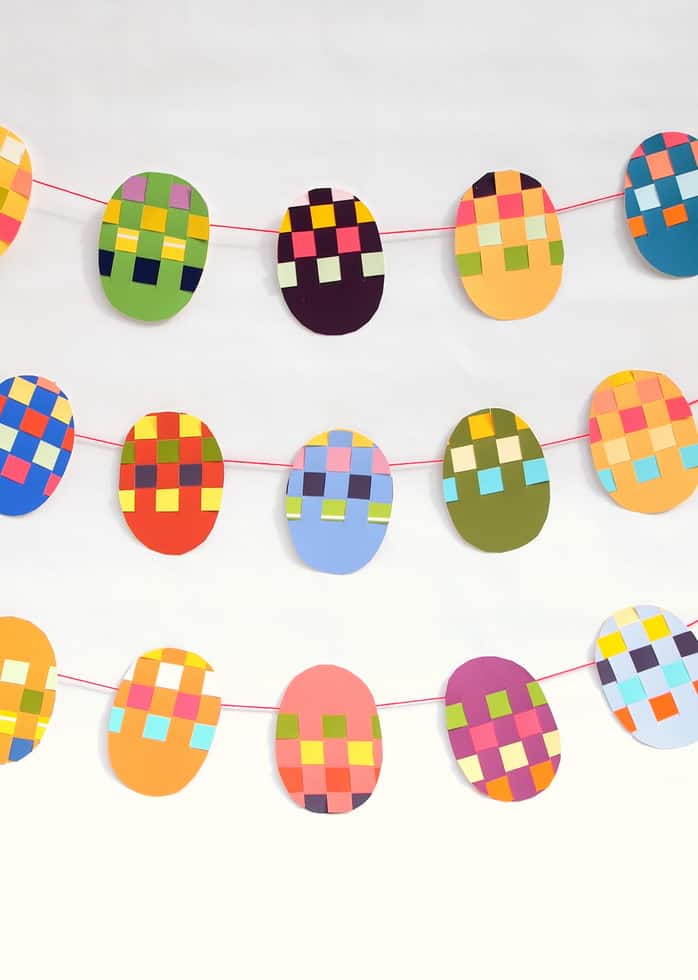 Easter is coming up! And if you're looking for a quick, colorful, and easy way to decorate your walls, then check out this woven paint chip Easter banner! It's bright and cheery and so easy to make with the kids (bonus – it's free to make too – score)!
Paint Chip Easter Banner
Here's what you'll need:
Scissors
Paint Chips
Cereal box cardboard
Pen
Tape
String
Here's how you make the banner!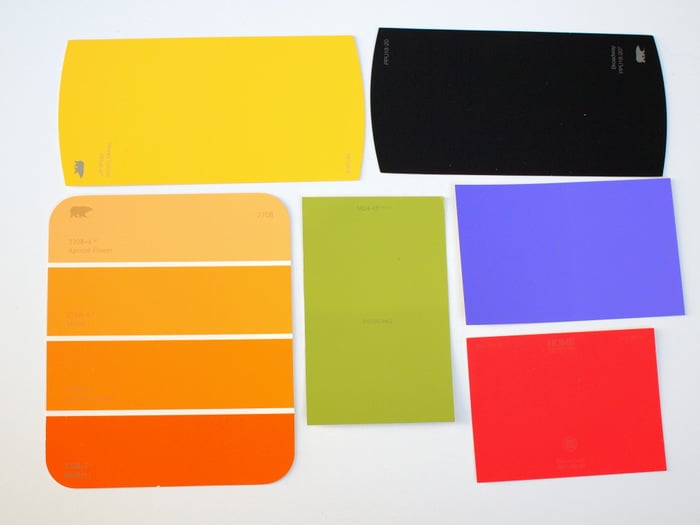 1. Visit your local hardware store and pick out paint chips!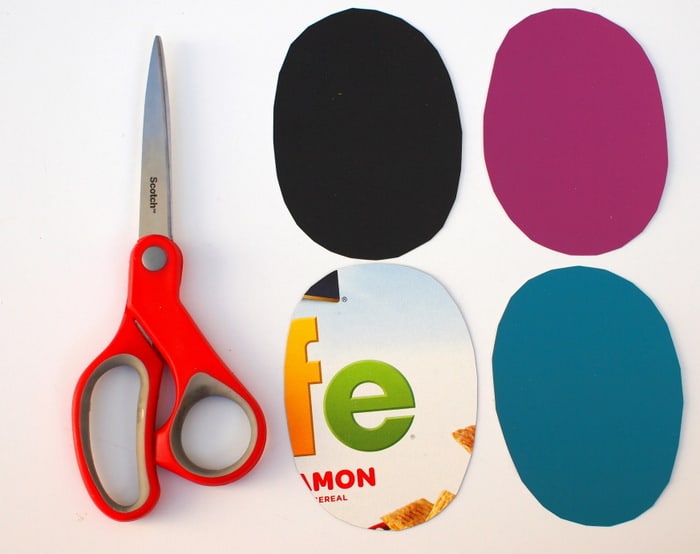 2. Cut out an egg template from a cereal box and then use it to make different colored eggs.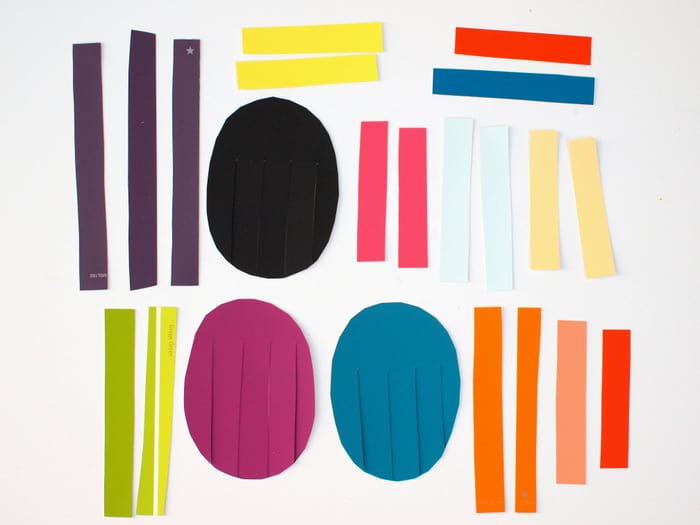 3. Cut equally sized slits in your egg and then cut out rectangular strips of similar width.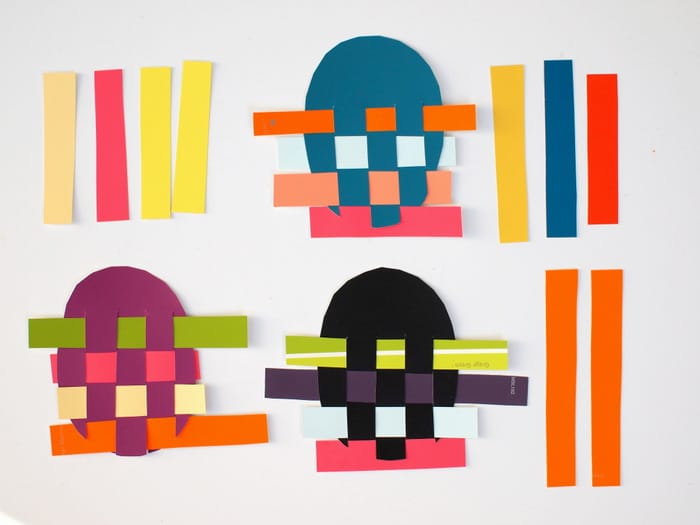 4. Weave your strips through the slits in your egg. Make sure to alternate your under and over patterns for each strip used.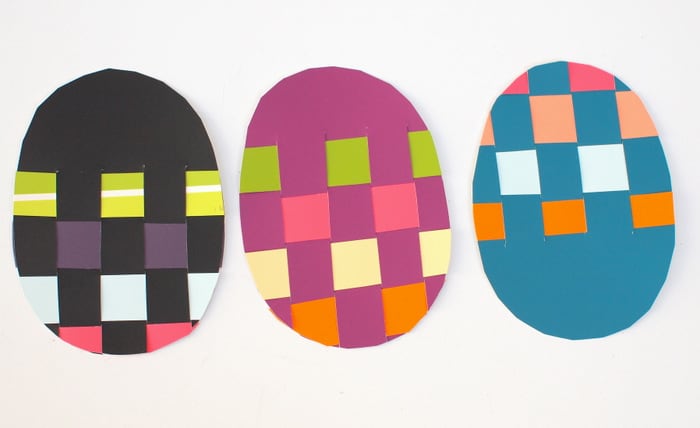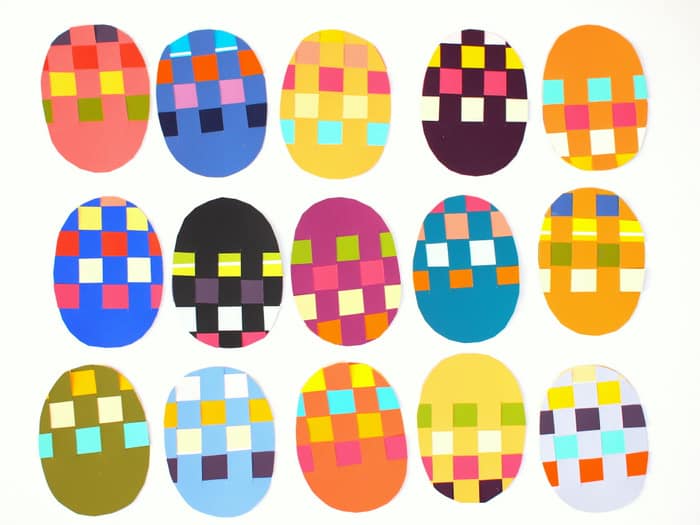 5. Once you're done, trim your strips and tape the ends down.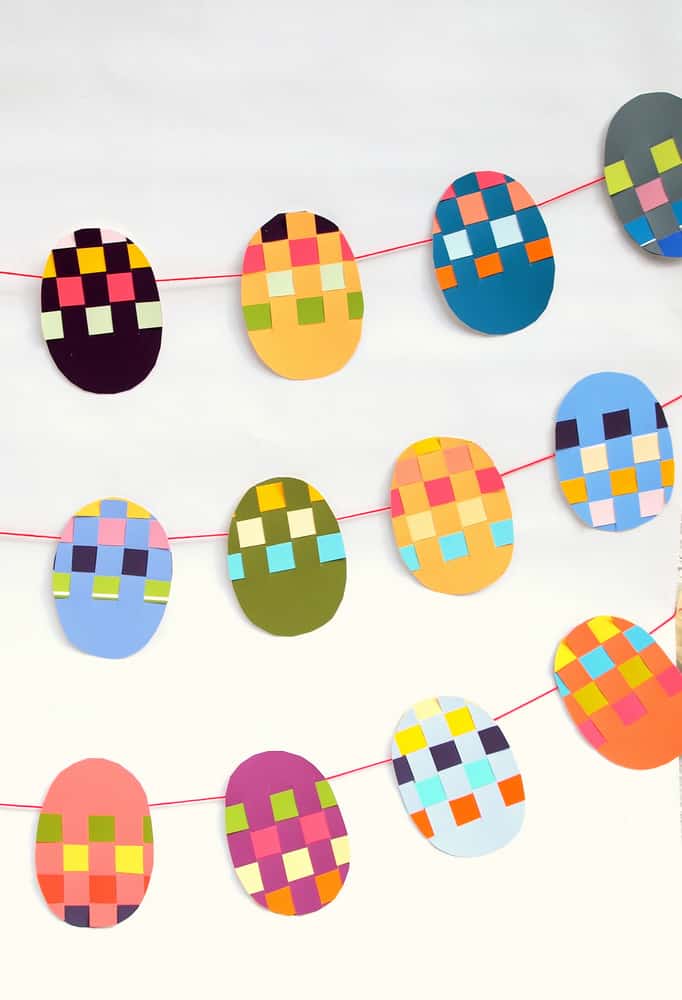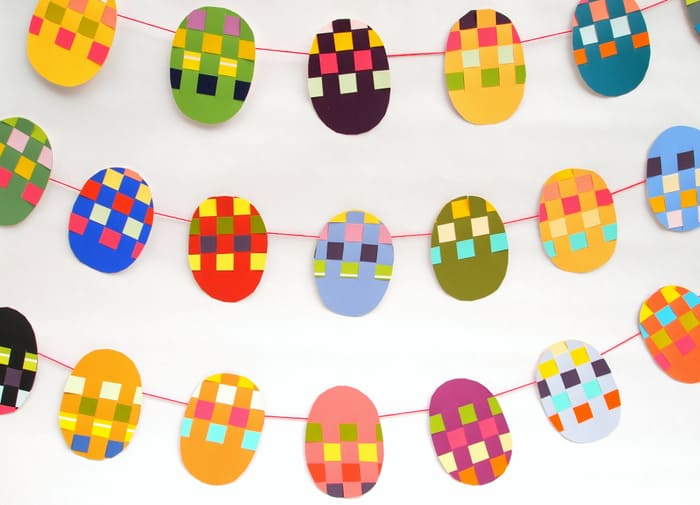 6. Then, tape all your beautiful eggs into a cheery Easter banner!
---
Hope you have fun with this Easter craft! For more fun Easter ideas, check out my blog Pink Stripey Socks or check out the links below!
Hoppy making!