You can make this easy Easter banner out of old paint chips – and children will love it; this project teaches them to weave!
Skills Required: None. Even if your child doesn't have much crafting experience, they will be able to tackle this. This is great for preschoolers and elementary age kids.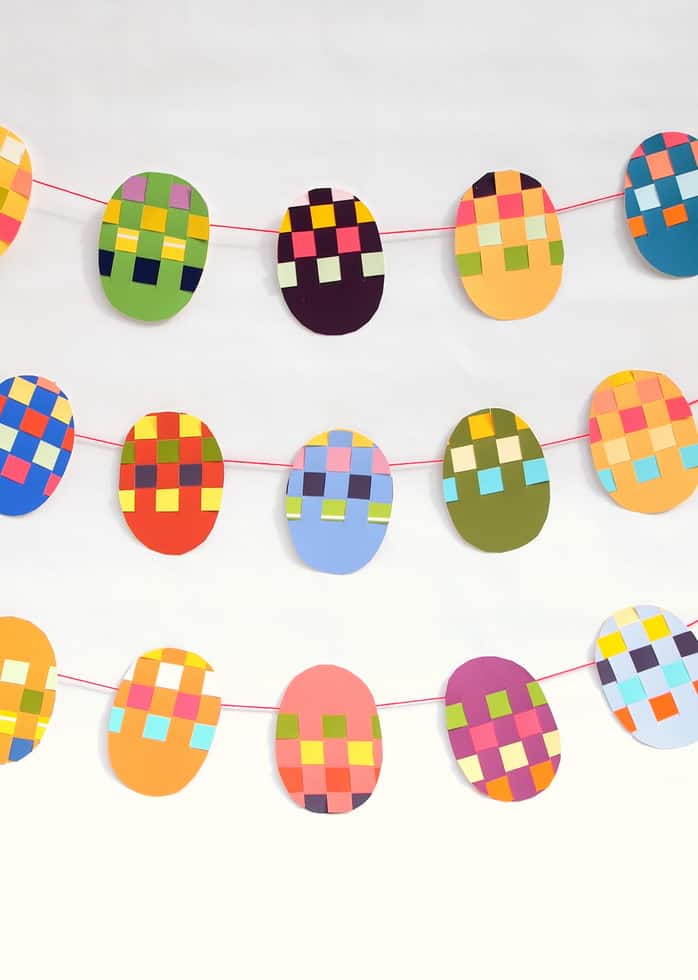 Easter is coming up. And if you're looking for a quick, colorful, and easy way to decorate your walls, then check out this woven paint chip Easter banner!
This DIY garland is bright and cheery and so easy to make with the kids (bonus – it's free to make too – score)!
Paint Chip Easter Banner
Here's what you'll need:
Scissors
Paint chips
Cereal box cardboard
Pen
Tape
String
Here's how you're going to make the banner.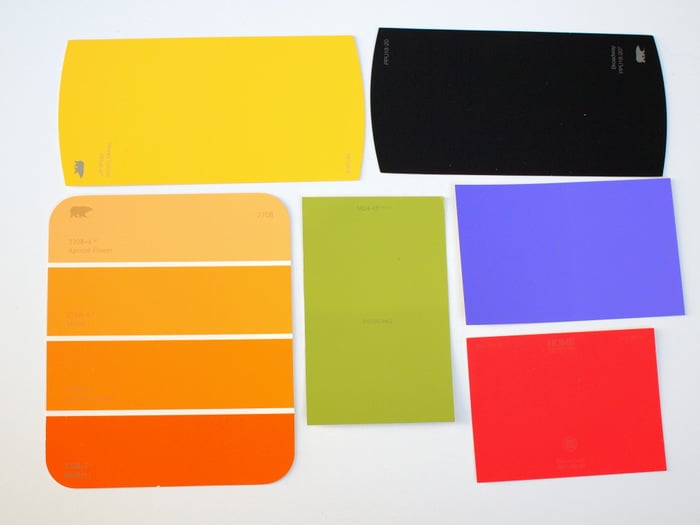 1. Either raid your drawers or visit your local hardware store and pick out paint chips! If you feel guilty about taking them, you should ask if they have any excess.
When paint colors are discontinued, the chips are too. They're removed from the shelves and thrown away, so this is a perfect way to reuse them. Just ask around and you'll definitely get some!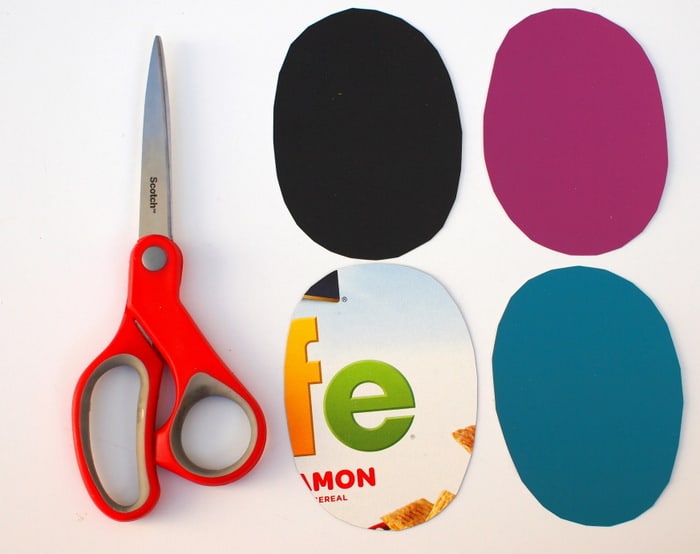 2. Cut out an egg template from a cereal box and then use it to make different colored eggs.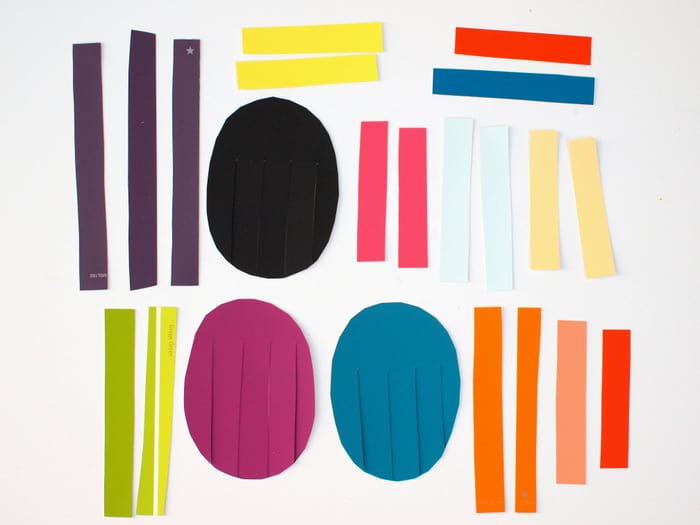 3. Cut equally sized slits in your egg and then cut out rectangular strips of similar width. When you cut the slits in the egg, you won't cut all the way to the other side. You'll make slits about 2/3 or 3/4 to the end that you can use for weaving.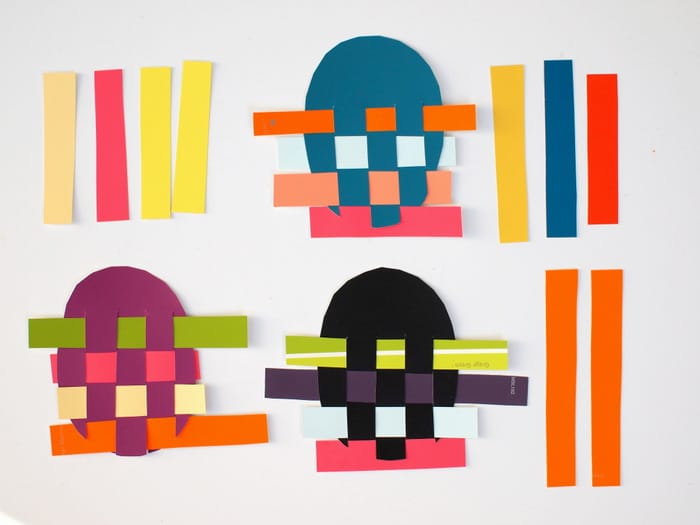 4. Weave your strips through the slits in your egg. Make sure to alternate your under and over patterns for each strip used. This is the part kids are going to love, especially the mixing of colors.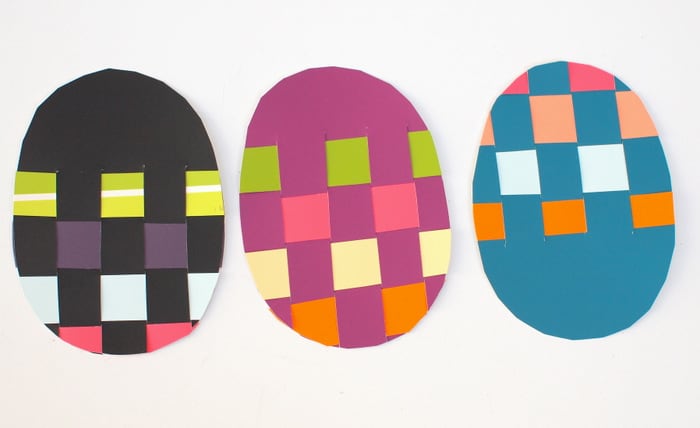 5. Trim the excess paint chip strips around the eggs to bring back the oval shape. You might want to put some tape on the back before cutting if the paint chip strips are small, so they don't fall out while you're trimming.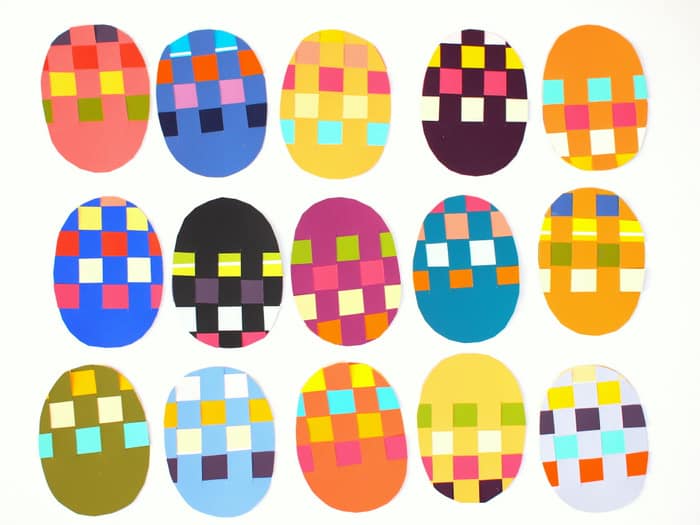 Either way, you're going to want to add tape on the back after trimming just to keep all the weaving in place. Aren't these eggs so cool and colorful? They are perfect for an Easter banner!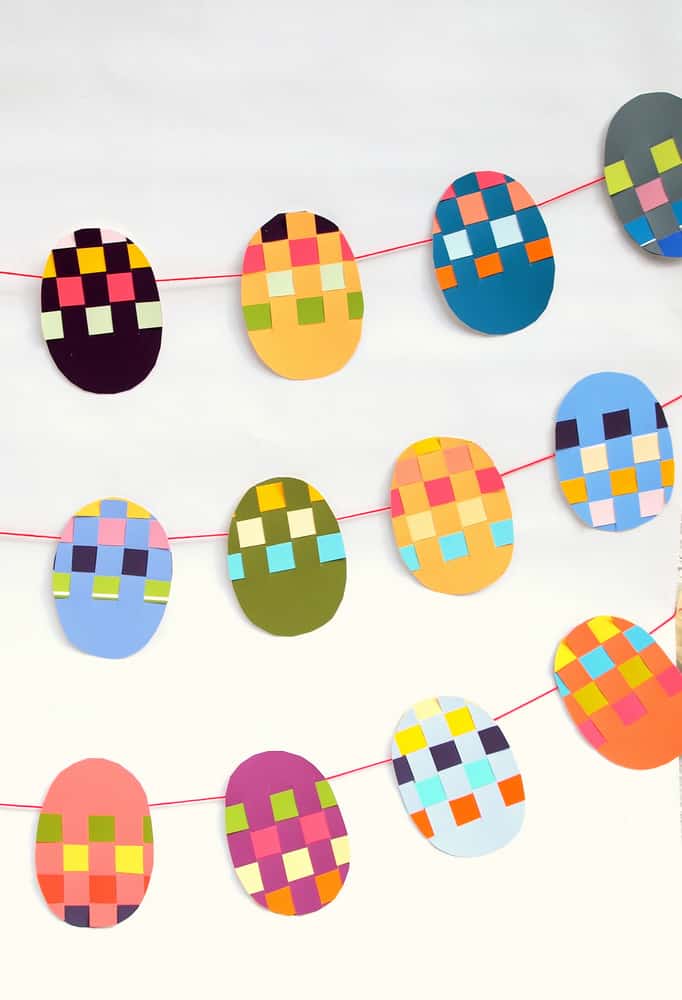 6. To finish, tape all your beautiful eggs into a cheery Easter banner! You can tape them directly onto a piece of baker's twine or something similar. Hang and enjoy all the bold and bright colors.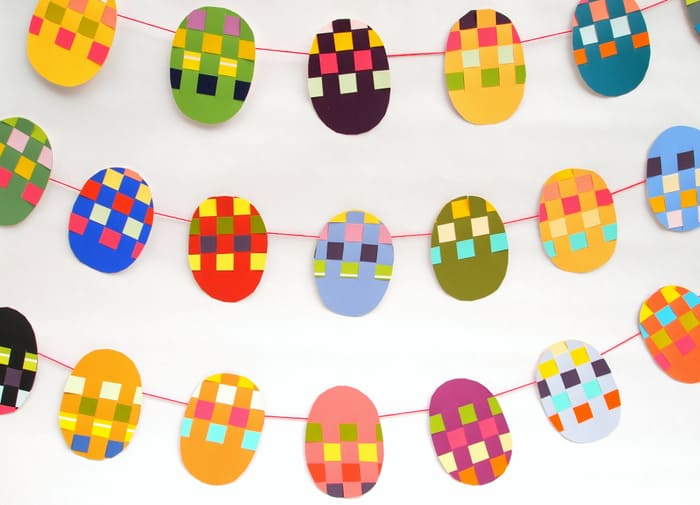 ---
Hope you have fun with this Easter craft! For more fun Easter ideas for kids, check out my blog Pink Stripey Socks or check out the links below!
Hoppy making!