If cleaning isn't your favorite thing to do in the world (welcome to the club), check out these 18 amazing household cleaning tips to make your life easier.
I'm going to be honest, I don't love cleaning. I think I'm the only person in the world that is truly not good at it. I like things tidy, but I'm just never sure what to do – so I need household cleaning tips.
How do I clean burners? What about shower heads? There are so many tricks and tips out there for cleaning and I had NO IDEA.
If you aren't the best at cleaning either or you just want to learn some shortcuts, this round up is for you. Check out these 18 household cleaning tips – and prepare to be amazed!
PS – if you like this post, you'll probably like our 12 recipes for homemade cleaners.
Household Cleaning Tips
Dusty Lampshades
If you find lampshades hard to dust like I do, use a lint roller to make them easy to clean.
Get the how-to at The Creek Line House
Spilled Paint
The next time you spill paint on the carpet, don't worry about tearing it all out – use this special method to get it all clean. This is one of my favorite household cleaning tips given my crafting!
Find out how to do it at This Old House
Grease Stains
Those grease stains on your clothes aren't permanent – use chalk to get them out.
Learn how it was done at Apartment Therapy
Flat Screen + Crayon
Did your child ruin your television with crayons? Never fear – you can remedy the situation with WD-40.
Learn more at Apartment Therapy
Cleaning Baseboards
Baseboards get dusty, and the best way to clean them is to use a supply you likely already have on hand – dryer sheets!
Find out more at Apartment Therapy
Front Load Washers
Front load washers can get moldy and smelly – find out how to resolve this unfortunate situation.
Smelly Disposal
Lemons and ice cubes are perfect for deodorizing your disposal naturally.
Learn more at Stockpiling Moms
Dirty Shower Head
How do you clean a dirty shower head with soap scum and build up? Use vinegar (it works on the fixtures, too!)
Get more info at A Real Life Housewife
Stove Burners
This no-scrub method of cleaning burners uses ammonia and takes a little patience (but this is one of those household cleaning tips that is completely worth it!).
See how it was done at The V Spot
Sparkling Granite
This simple solution to shining up your granite countertop will cost you only pennies.
Find out how to do it at Made From Pinterest
Grout Cleaner
Use bleach and baking soda to make an awesome paste that restores your grout to new.
Get the recipe at Practically Functional
Clean Your Dishwasher
All the nooks and crannies of a dishwasher can get dirty and clogged – this tutorial will show you how to make it look new again.
Find the step-by-step at Tidy Mom
Microwave Steam Treatment
Even caked on crap in your microwave will disappear just by using vinegar.
Get the how-to at Practically Functional
Scratched Plates
If your light colored plates have scrapes on them, you can use a mild abrasive cleanser to restore them to new.
Learn how it was done at Outnumbered
Rusty Knives
If time in the dishwasher has given your knives a little, use this simple solution to remove it.
Find out how at The Colorless Cottage
No Streaks
Use a homemade recipe and newspaper to get your windows looking like they were cleaned by professionals.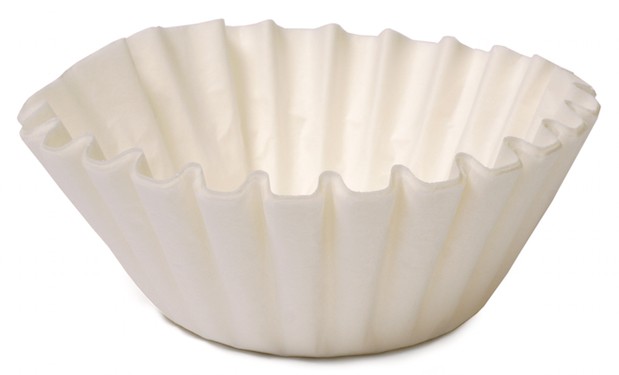 Dusty Screens
A coffee filter can be used to clean dust off of all of your dirty LCD screens.
Nail Polish Spill
You don't have to throw yourself off of a bridge if a nail polish bottle breaks – just use a magic eraser and nail polish remover.