Are you all about the hustle? Show everyone that you are giving it your best with this unique DIY appliqué tote. The appliqué is easier than you think!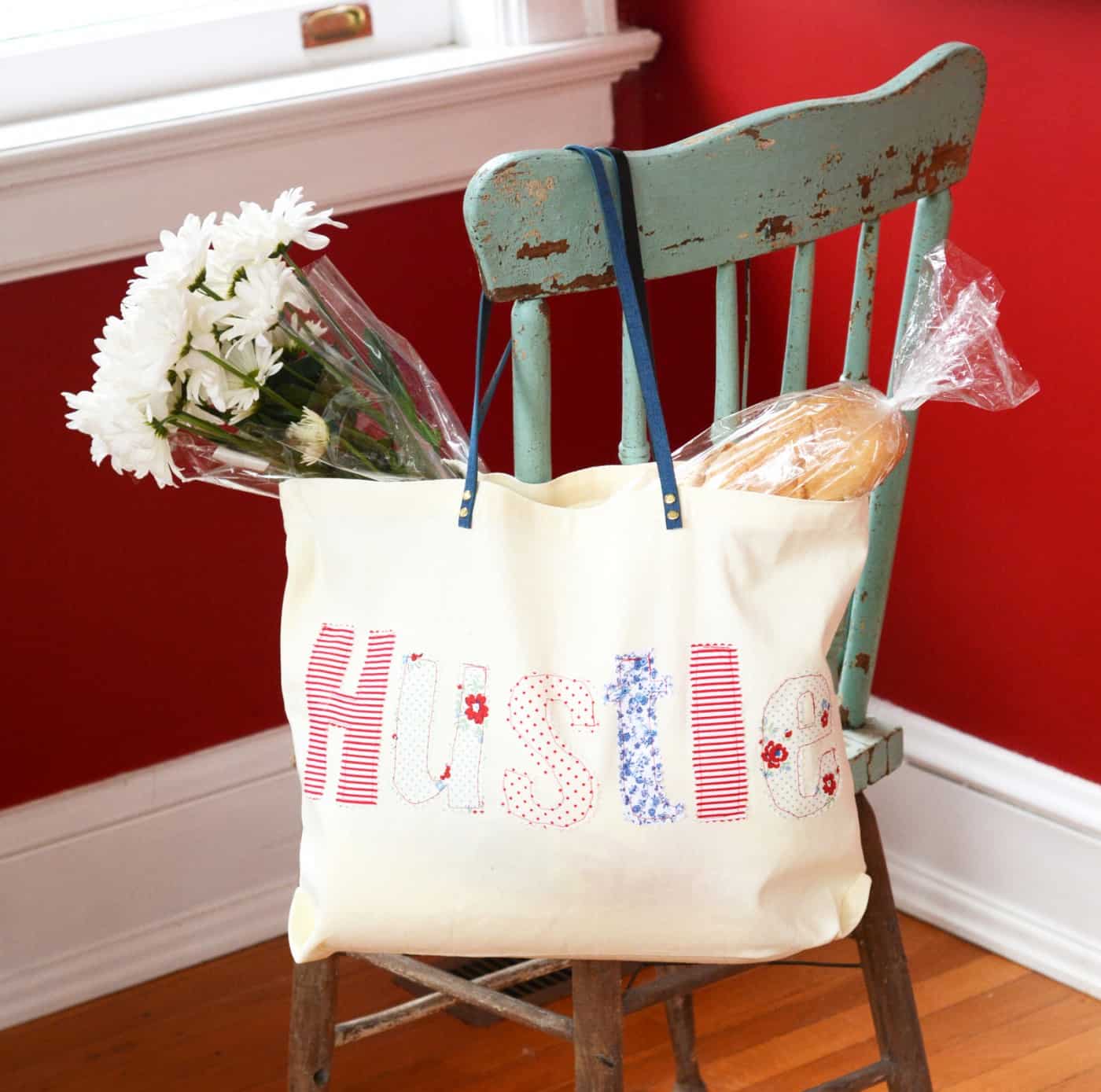 Hi guys! It's Ashlee from My So Called Crafty Life and today I am back to share a fun way to add some style to a plain canvas tote. I love appliqué and it is really a lot easier than most people think. I saw a tote at a local boutique that was screen printed with the word "hustle" in a cool font.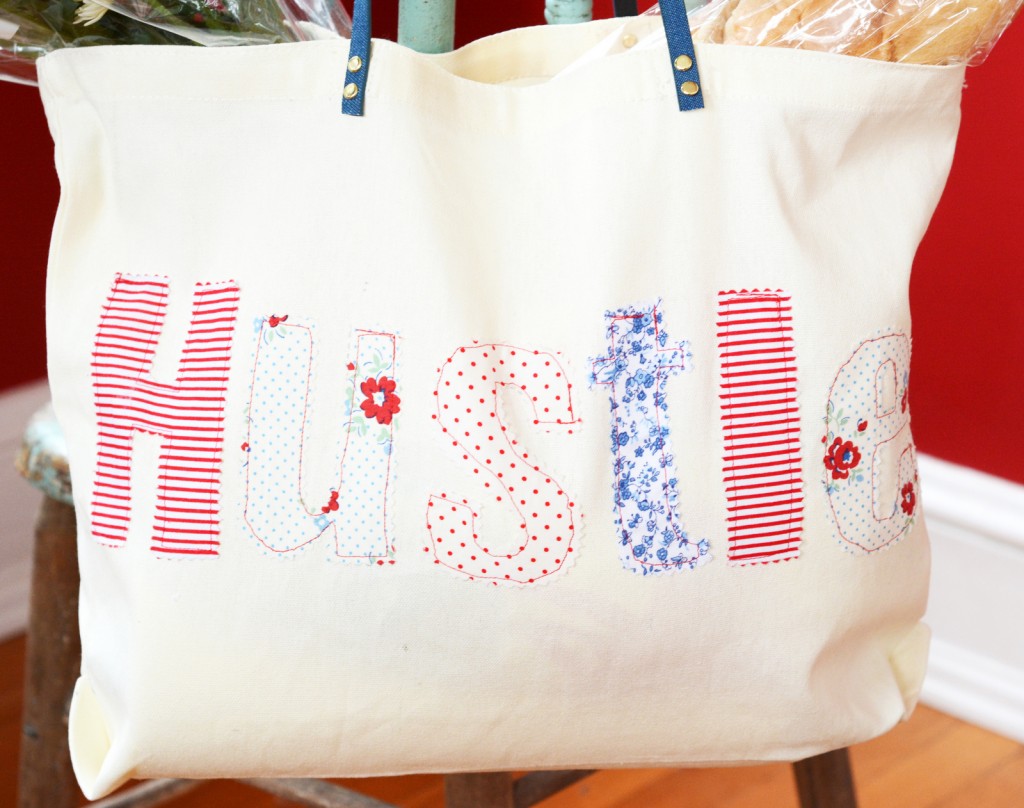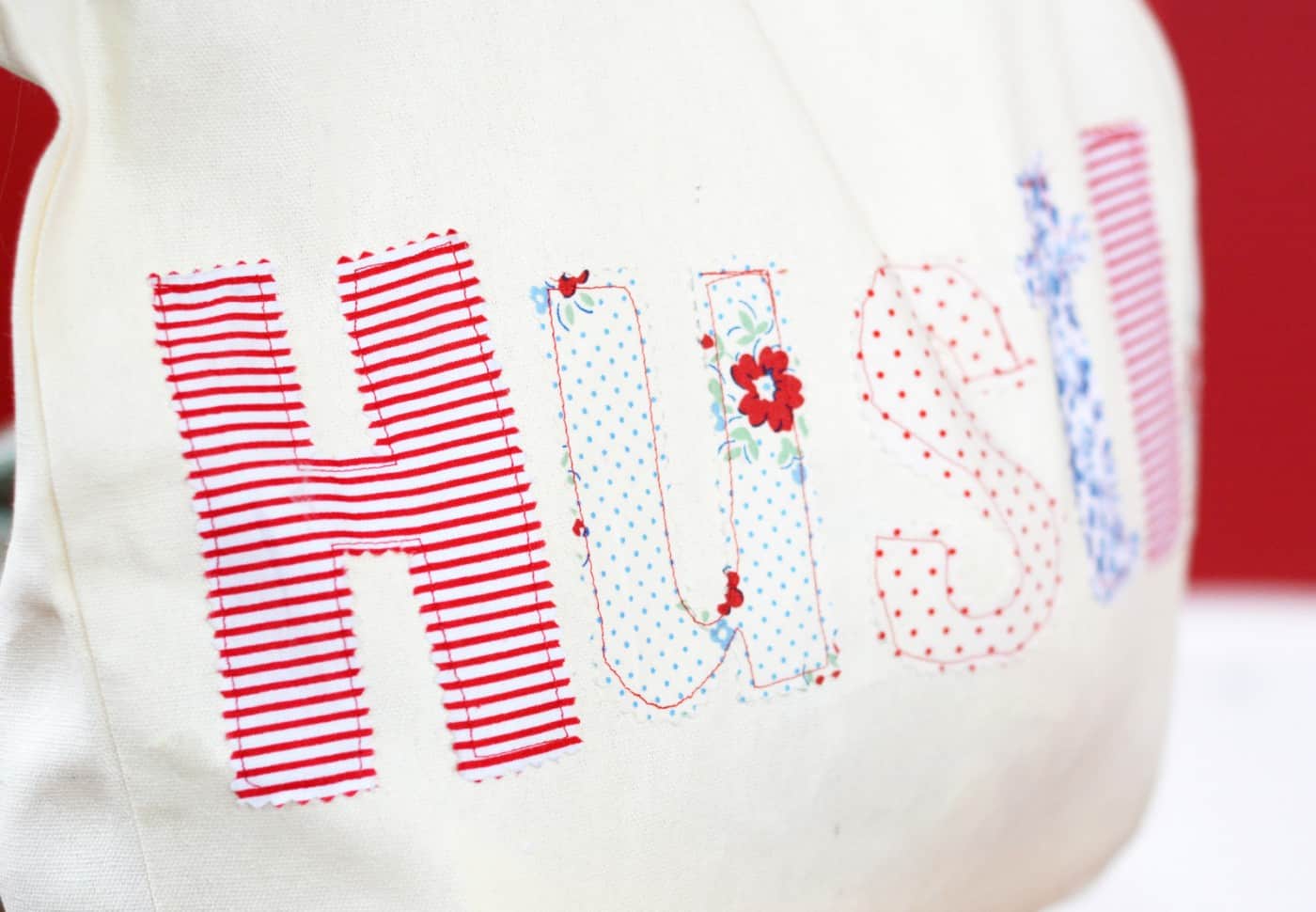 I really thought it was cute but I decided that I wanted one with a little more design and color to it. So I decided to make my own DIY tote with appliqué. This is a very easy sewing project! Check out the how-to:
Appliqué DIY Tote
Here's What You Need:
Plain Canvas Tote (Michaels)
Fabric Scraps
Pinking Shears or Scissors
Basting Spray
Sewing Machine and Coordinating Thread
Belt
Small Rivets 1/8″
1/8″ Punch (I used my Crop-A-Dile)
Hammer
Instructions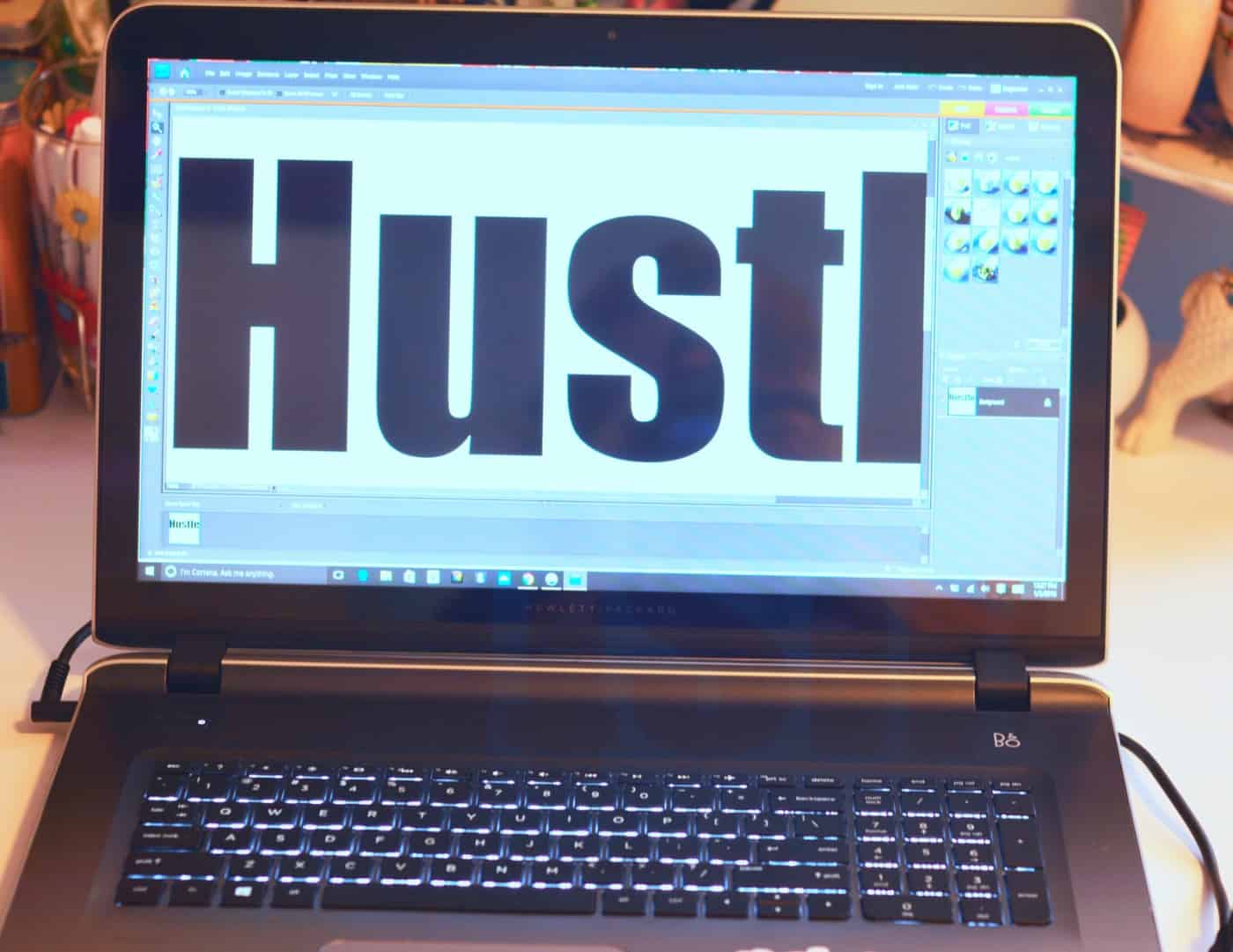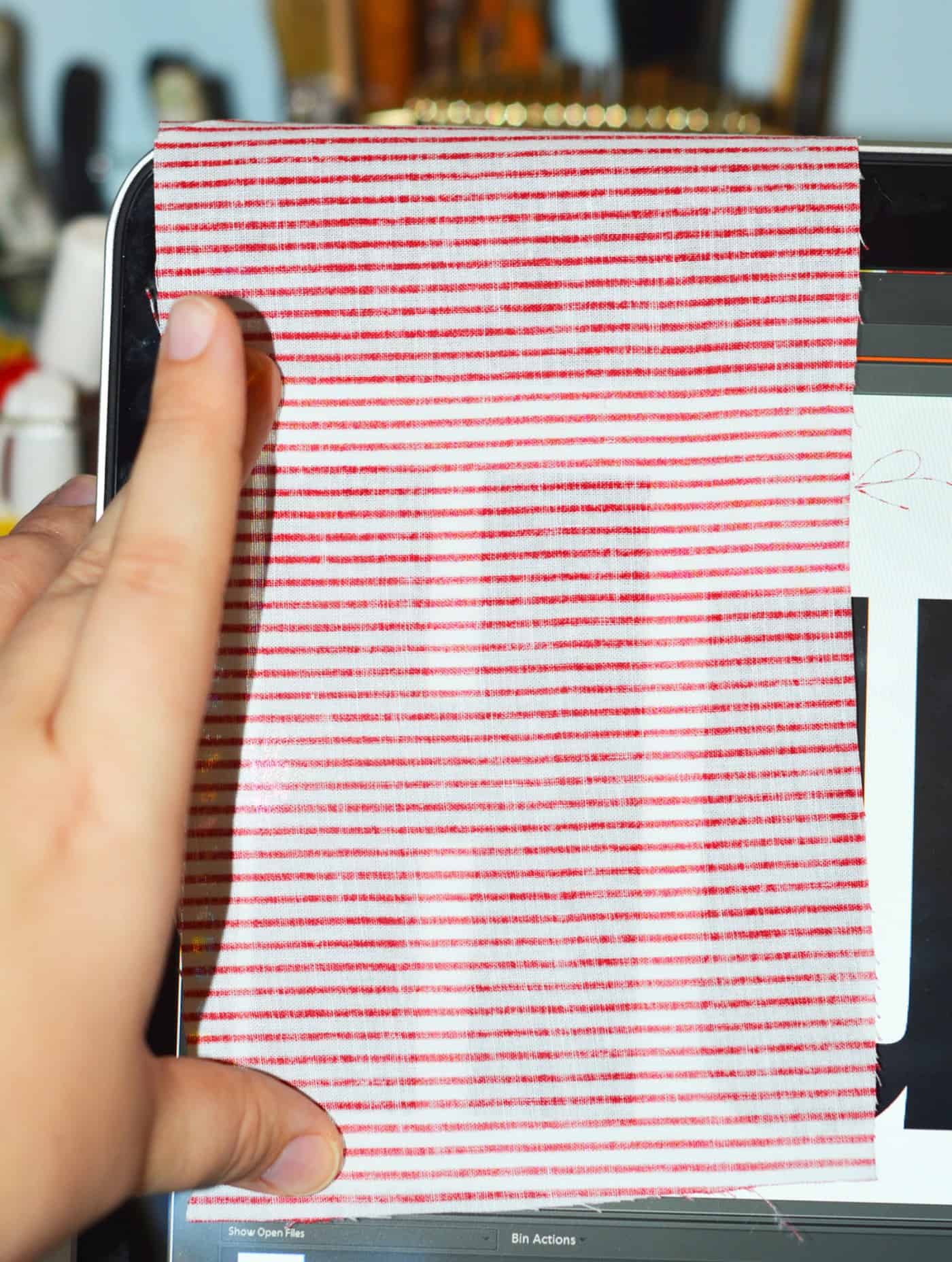 The first thing you need to do is make your letters. Type out the word you want in the font you want on your computer. Resize the font to be the size you want for your tote. You can easily just hold up your tote to the screen to decide if the letters are big enough to fit across the tote.
Now trace the letters on paper by holding it up to the screen or trace it directly on your fabric by holding up the fabric wrong side towards you on the screen.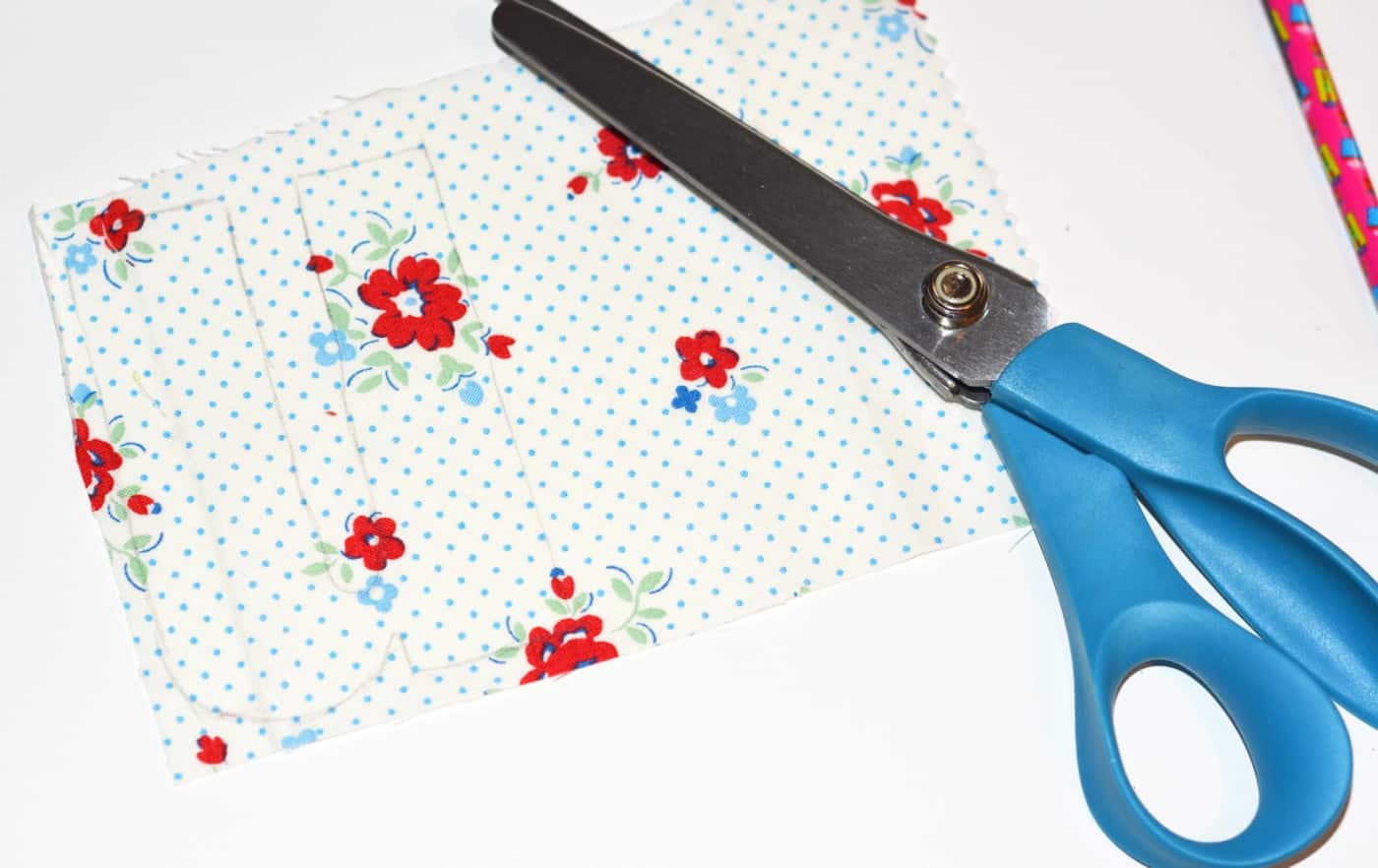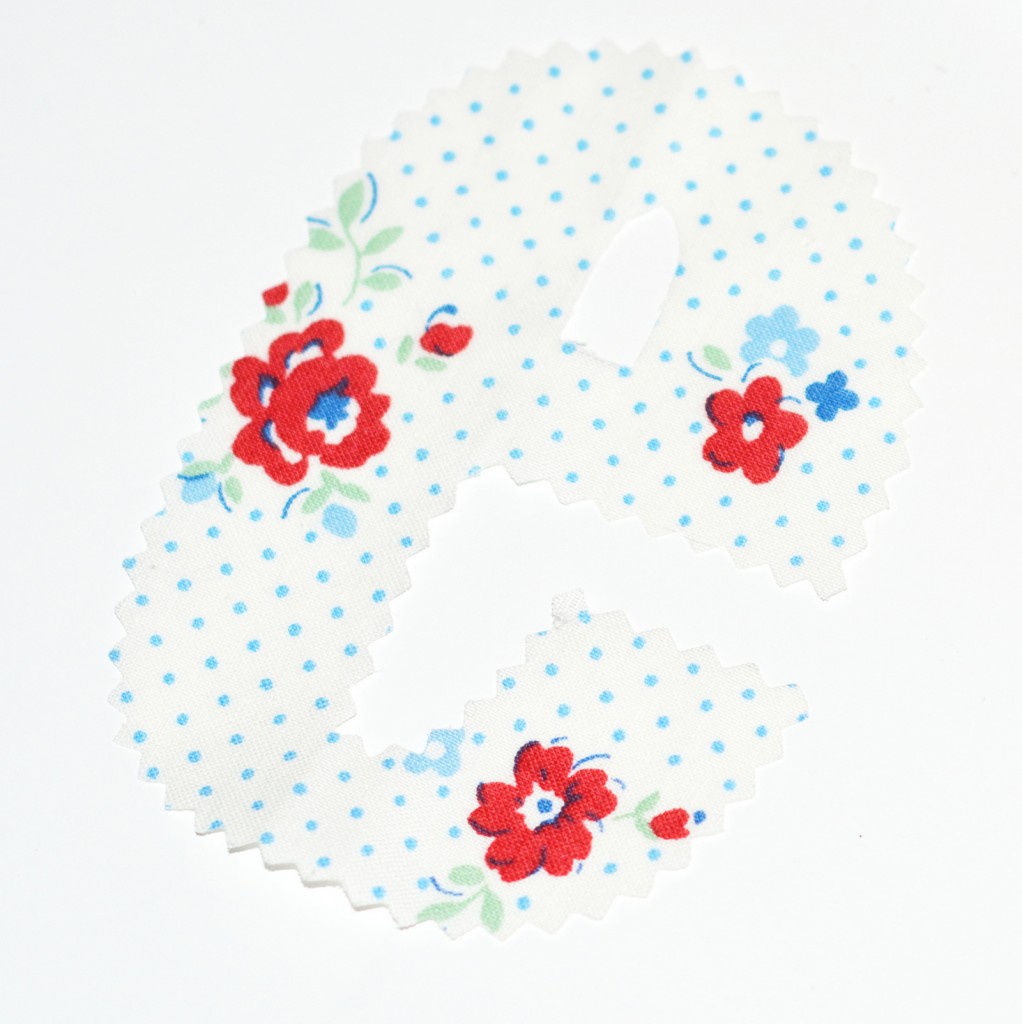 Cut out your letters with pinking shears or scissors.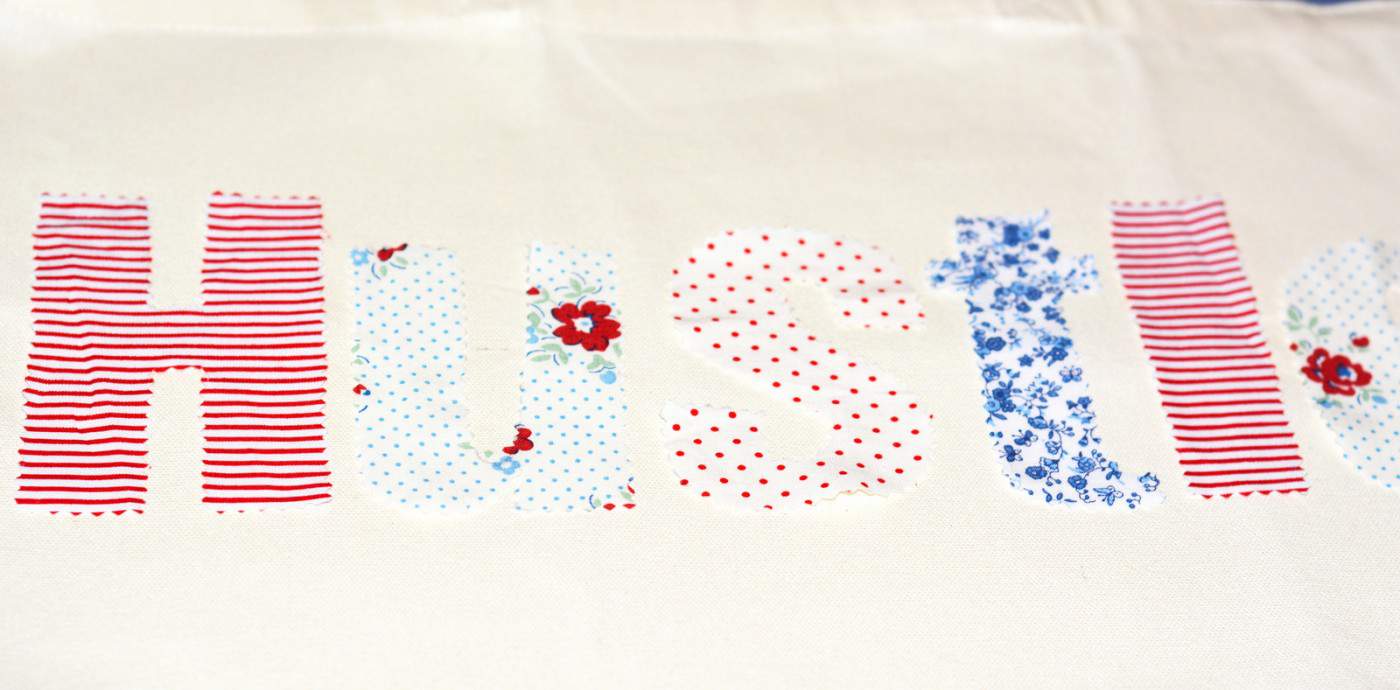 Now you need to apply them to the tote. Spray the backside of each letter with basting spray and then smooth them onto the tote making sure they are spaced nicely and straight. A ruler will help keep them in line. Go ahead and cut your handles off.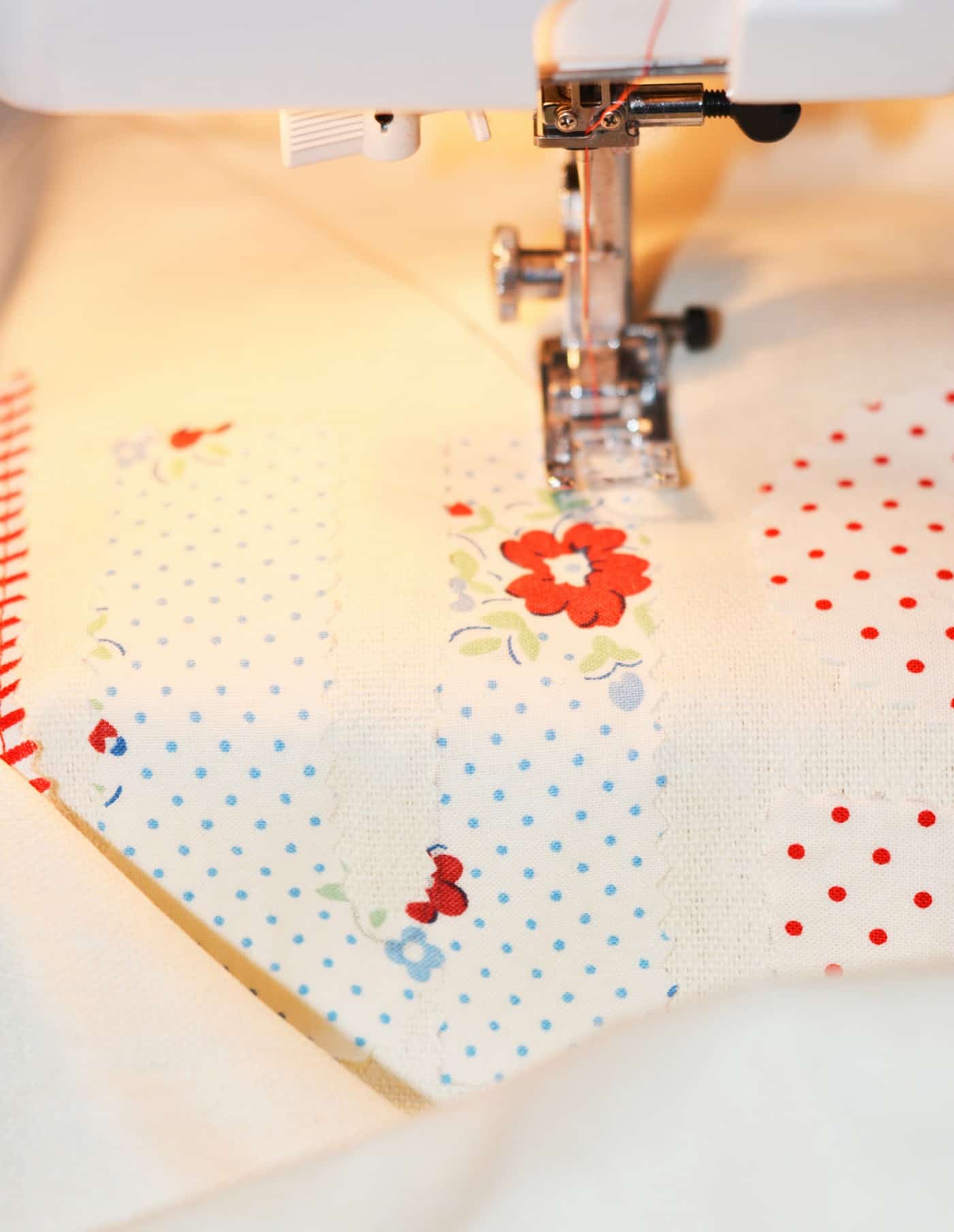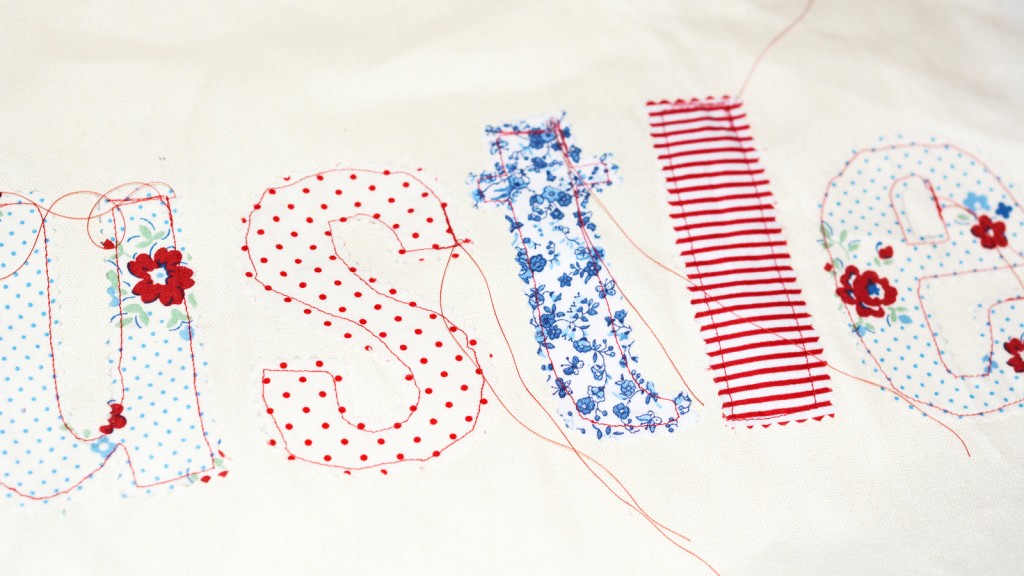 Now you need to stitch the letters onto the tote. Top stitch each letter. Stitch about an eighth inside the edge outlining each letter. Back stitch at the beginning and end of each letter.
Then remove it from the machine and then insert it again and begin on the next letter. Stitch all your letters down and then clip all excess threads.

Now you are ready to add the handles. I used a long belt I picked up at the thrift store. Snip the ends off of the belt. Then fold it in half and cut it in half. These will be your new handles.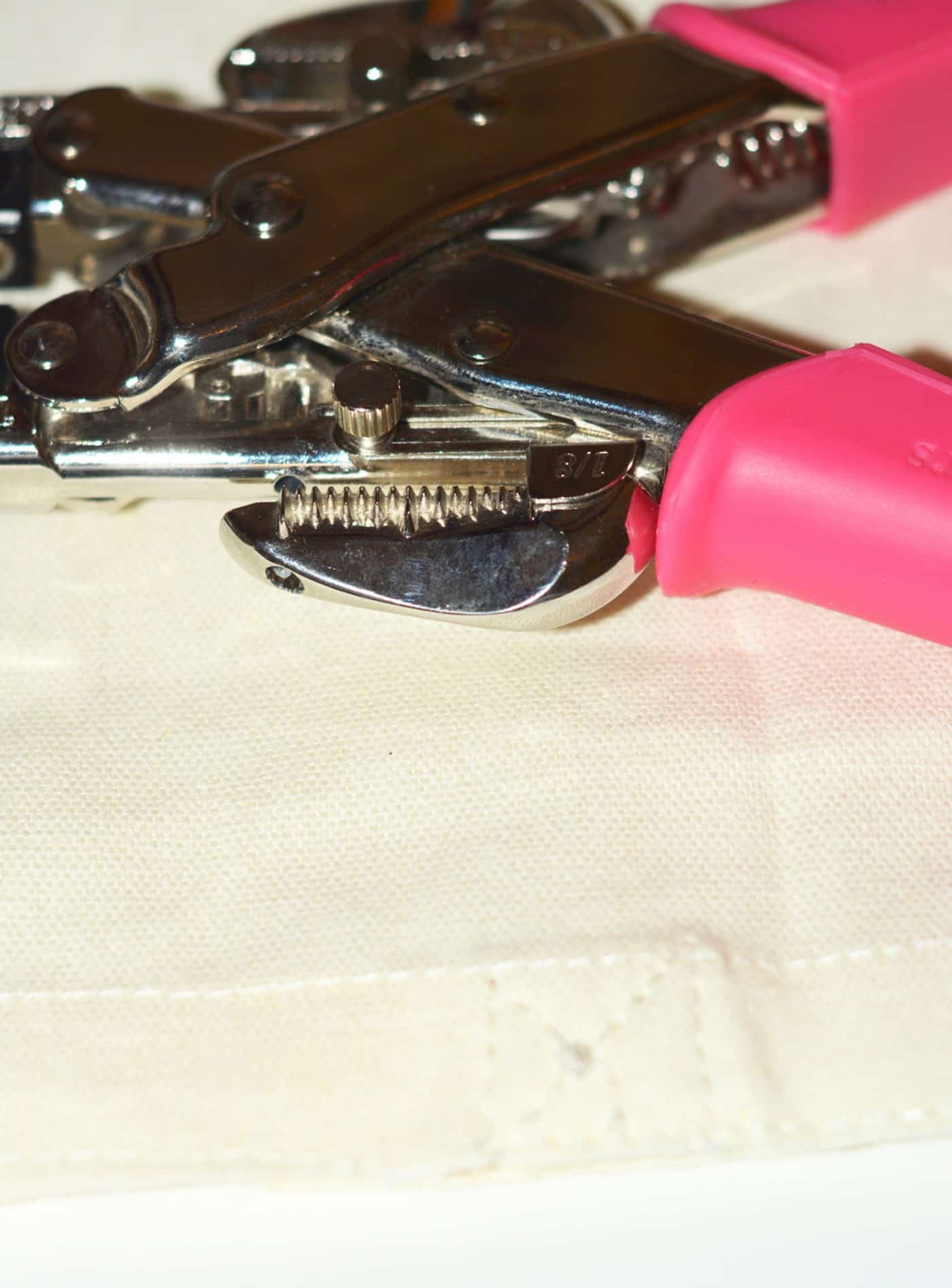 Mark where your rivets will go with a pen. Then punch your holes with your punch. I used my Crop-A-Dile. It needs to be the same size as your rivet package says. Mine were 1/8″. You will need to punch your holes in the handles and in the bag.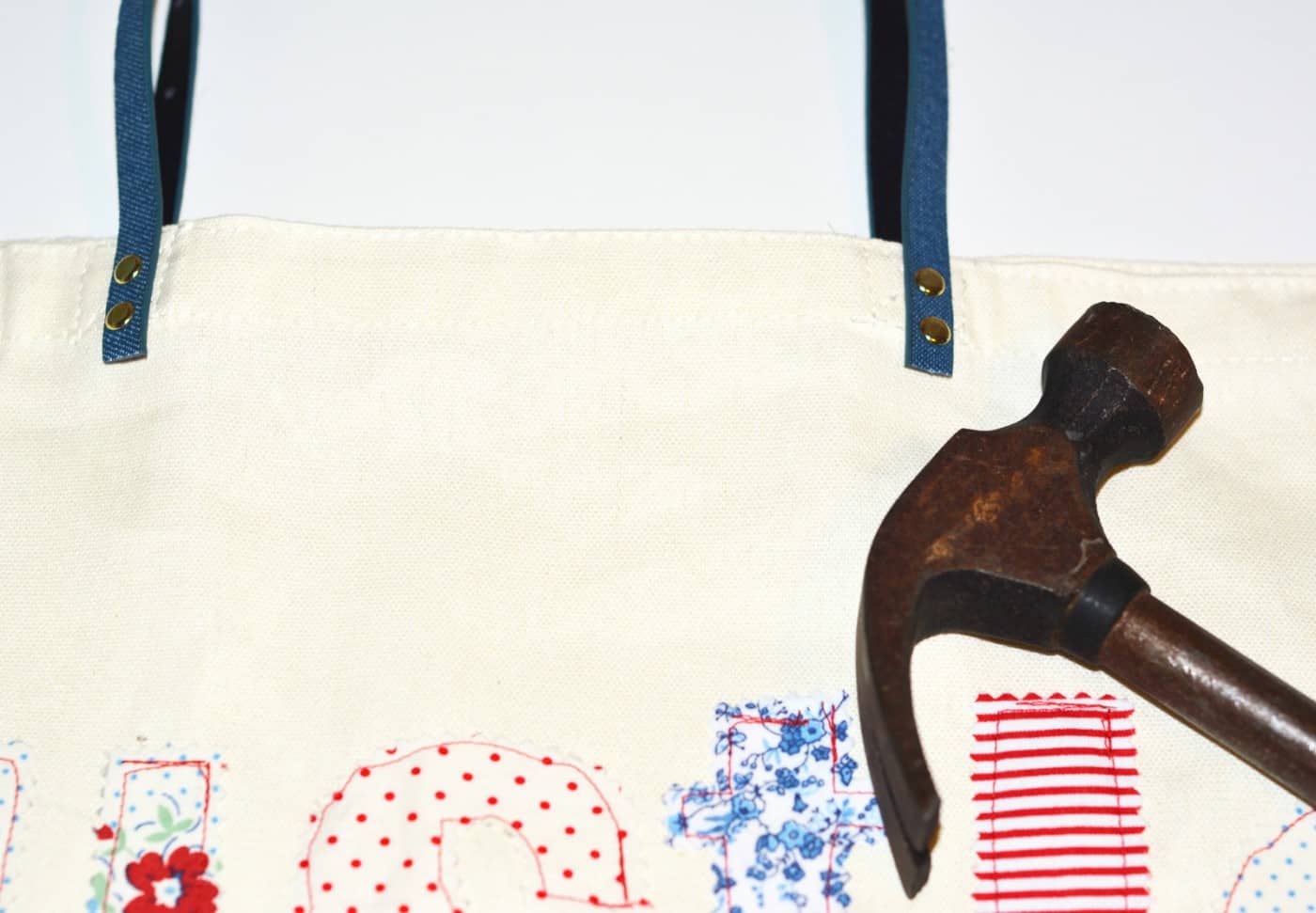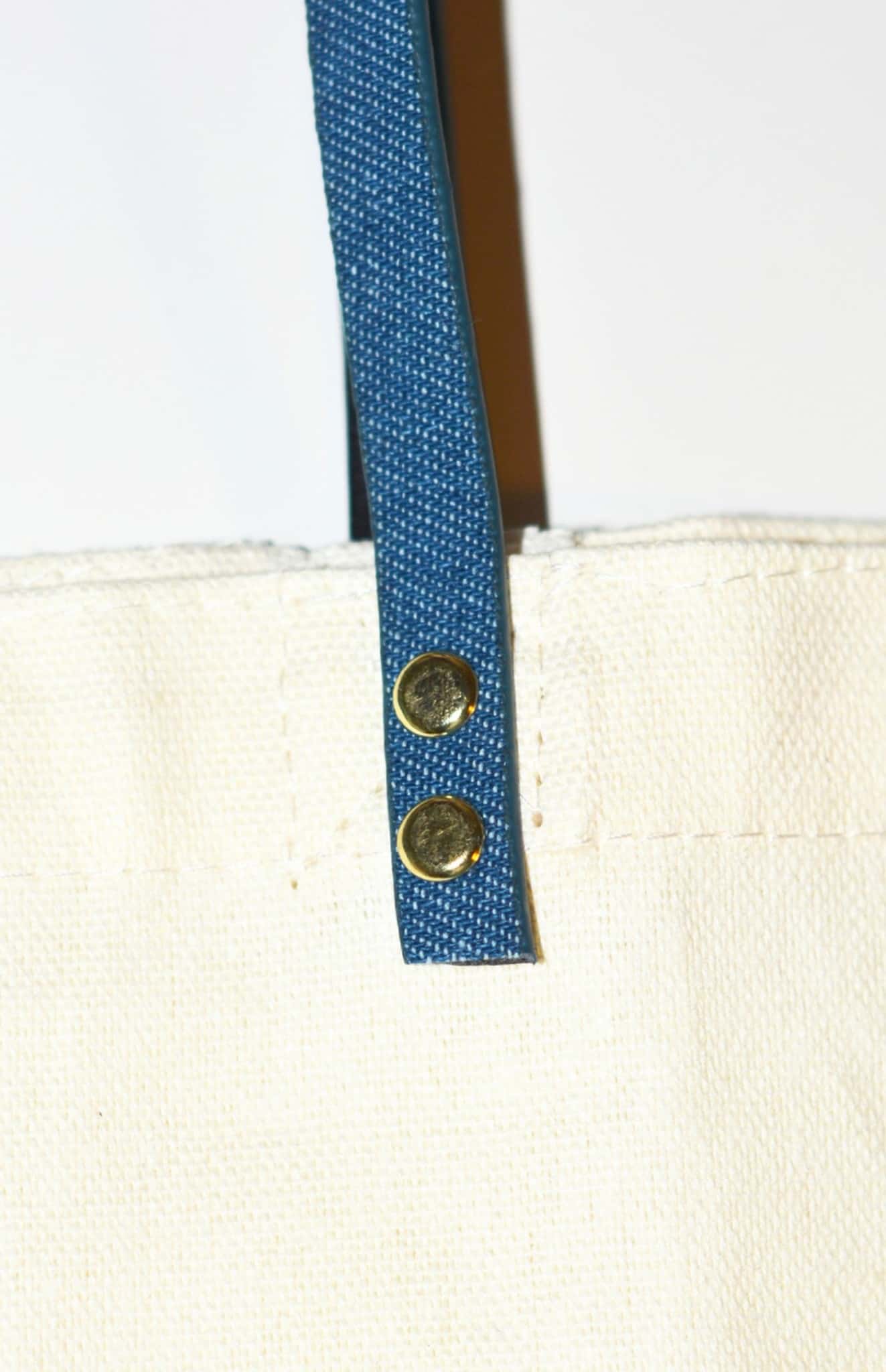 Now insert your rivet into the hole in the handle and through the hole in the bag, and then snap on the end on the other side. Do the same thing with the rest of the rivets. To finish off hammer down the rivets on a smooth sturdy surface.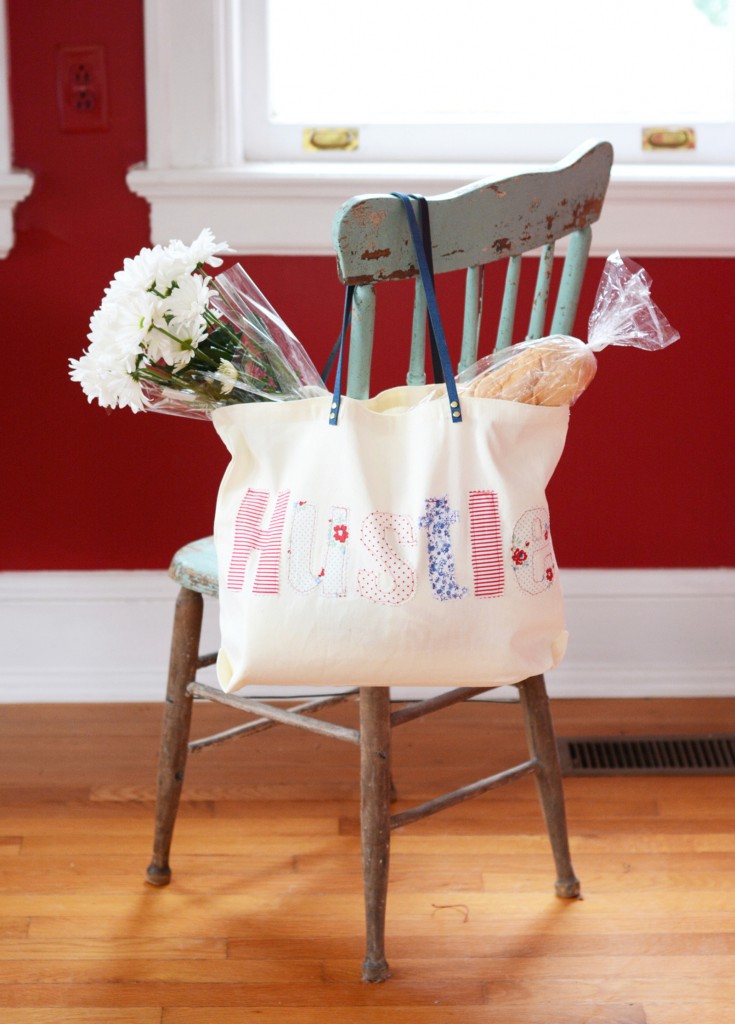 What do you think of my appliqué tote? It's pretty fun, right?! I used a pretty boxy font. The more straight lines your font has, the easier it will be to stitch across.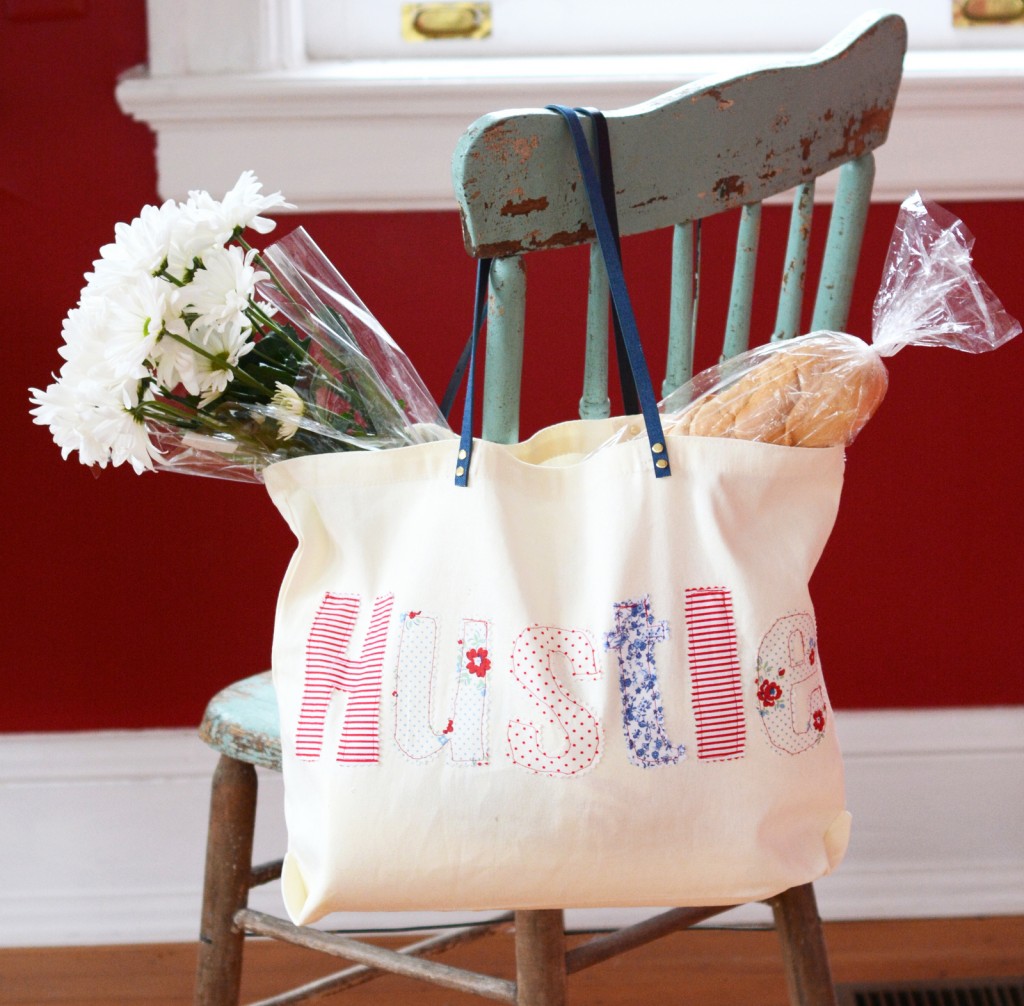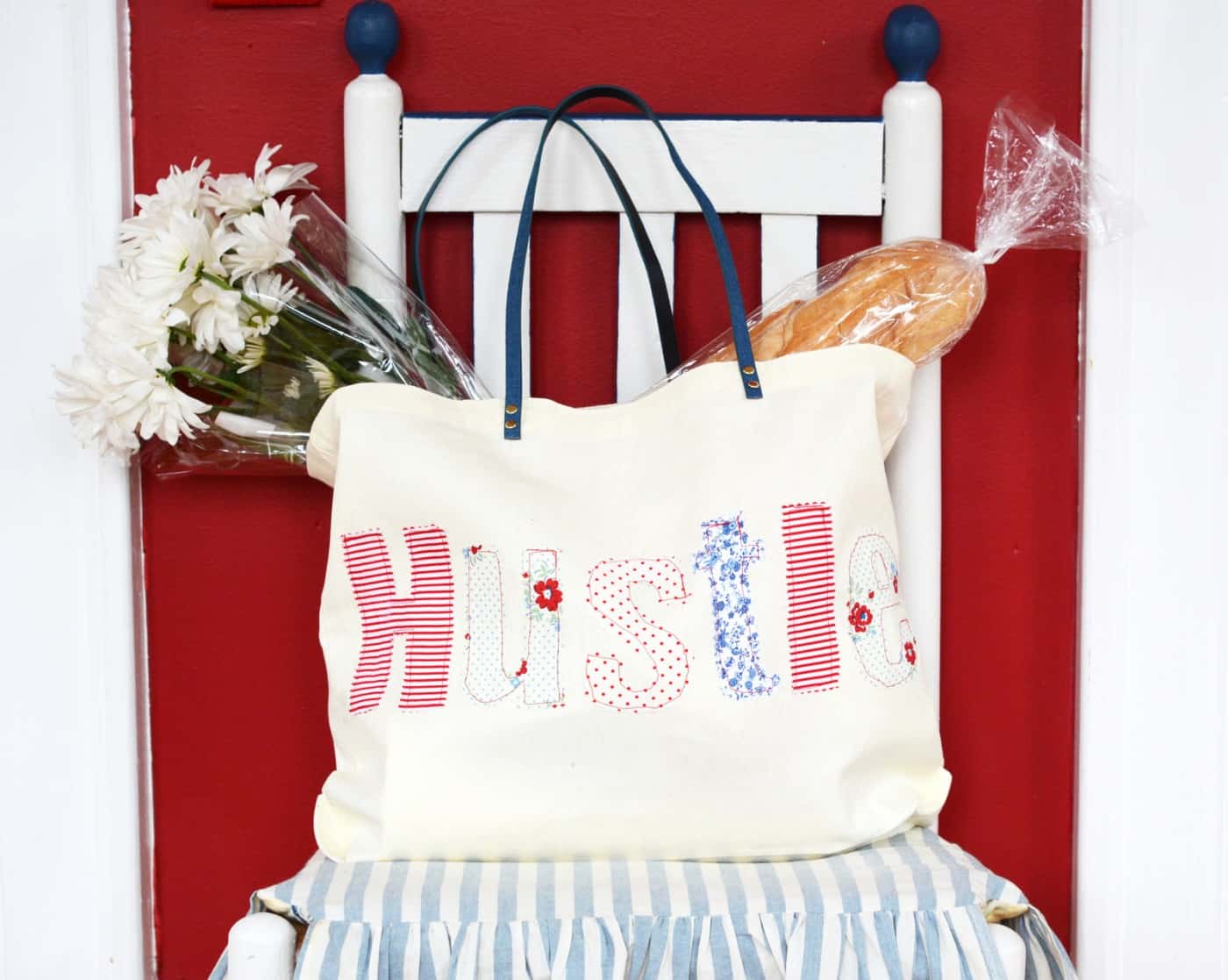 If you use a curvy font you will most likely need to use the free motion quilting process which not all machines have. I love how versatile this project is. You can easily make it your own just by the font and fabric you use as well as the type of handle.
I hope you all will give it a try sometime. You'll have a blast!
---
If you all would like to see more of my work you can find me on my blog, My So Called Crafty Life, here. I'd also love for you to check out the following posts from me and my friends: