Learn how to make the EASIEST 4th of July wreath using Duck Tape! It's so simple that even a kid can do it.
Skills Required: Very Beginner. You'll simply be cutting and folding tape over onto itself. This wreath can take some time to make depending on the size of the form, but even this large size (15 3/4″) was made in a few hours.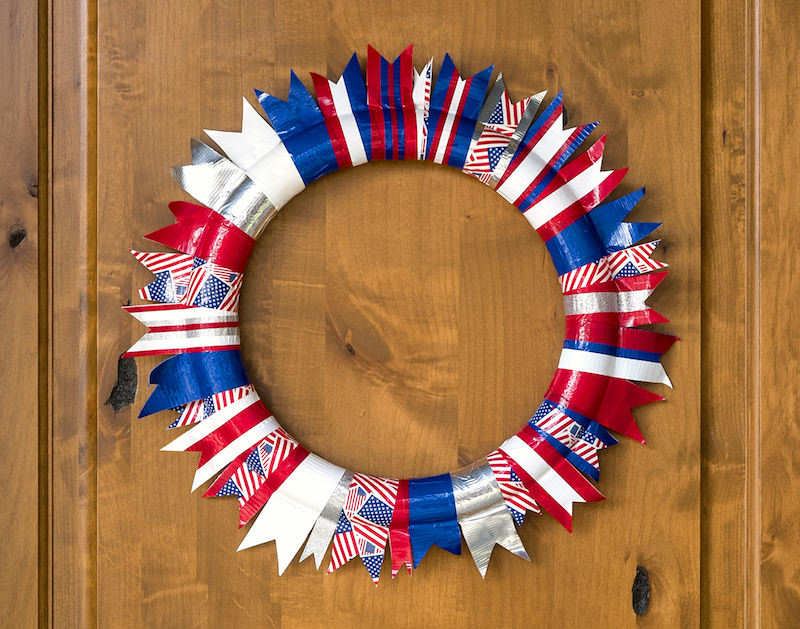 Recently I decided that we needed another 4th of July wreath, and that it was going to go on the front door. "What is the best way to make a 4th of July wreath that is weather resistant?" I thought to myself.
I realized very quickly that I had a craft supply sitting around in just the right colors and patterns – a supply that was waterproof by nature. That supply is Duck Tape.
I'm completely obsessed with Duck Tape because it's so easy to use, and this red, white, and blue wreath is one of the most fun things we've put together in a long time. This is a perfect Fourth of July craft for kids or adults.
Fourth of July Wreath
Did I mention how easy it is to make this project?
If you can wrap tape around a wreath form and use scissors – you can make this Duck Tape wreath.
Patriotic Duck Tape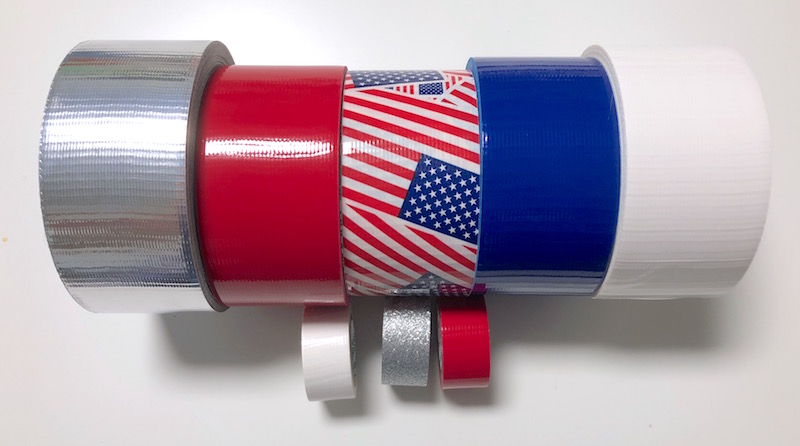 The most fun part of the project was the layering that we did using the various Duck Tape rolls you see above. If I can give you one tip for this project, it's experiment and have fun!
Layer the patterns on the solids – or make stripes by cutting the various patterns and colors into halves and thirds. Look closely at the finished photograph of our wreath and you'll see all the ways we layered Duck Tape.
We aren't scared to play around, that's for sure!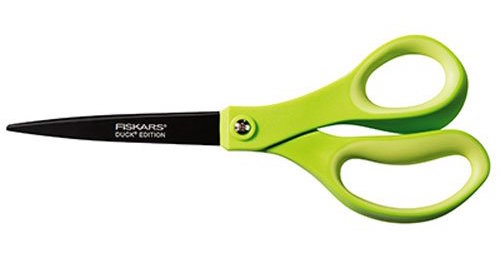 If you are cutting a lot of Duck Tape, let me tell you my secret: Fiskars Duck Edition Scissors. These scissors cut Duck Tape like "buttah" with no sticking to the blades. I promise they are worth it!
Steve doesn't mind using regular scissors but I seem to have difficulty . . . so I swear by these.
Types of Wreath Forms

Doing this project taught me a little bit about wreath forms. There are a few different types – and the three above are the kind that I have the most experience using. The far left is a wire wreath form. The center form is typically just called a foam or Styrofoam wreath form.
The right is the kind we used for this project and it's called an "extruded" wreath form. That is the kind that you want to purchase for this project.
You would able to see lumps if you used the wire wreath form, and I'm not sure the Duck Tape would wrap well around the foam wreath form.
Use the extruded wreath form because it's completely round. You can purchase them from Michaels, and they also have them in green at Dollar Tree (green is totally fine to use, since you'll be completely covering the form).
---
Are you ready to learn how to make this unique 4th of July wreath? Keep reading!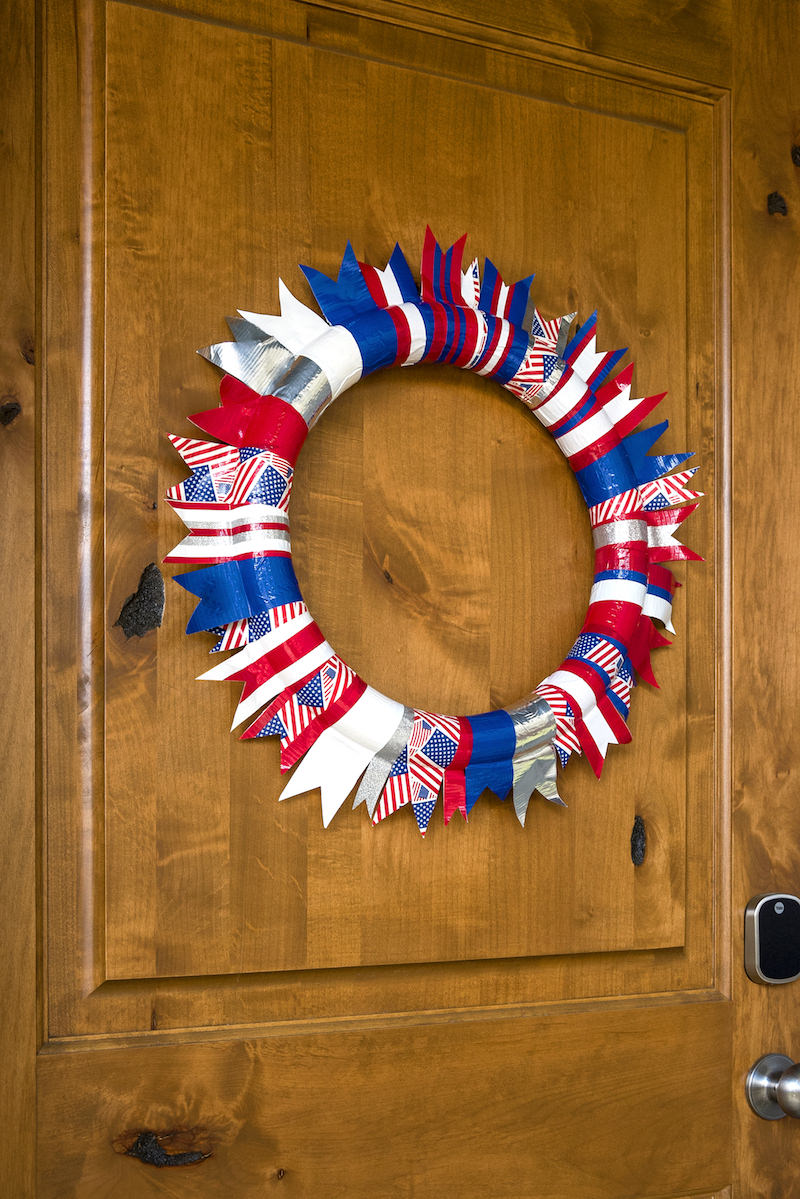 Easy 4th of July Wreath
Gather These Supplies
Duck Tape in multiple colors – Chrome, Red, White, Blue, US Flag. We also used the Ducklings mini Duck Tape rolls in White, Silver Glitter and Red
Extruded wreath form – we used one that was about 15 3/4″ in diameter
Craft mat
Scissors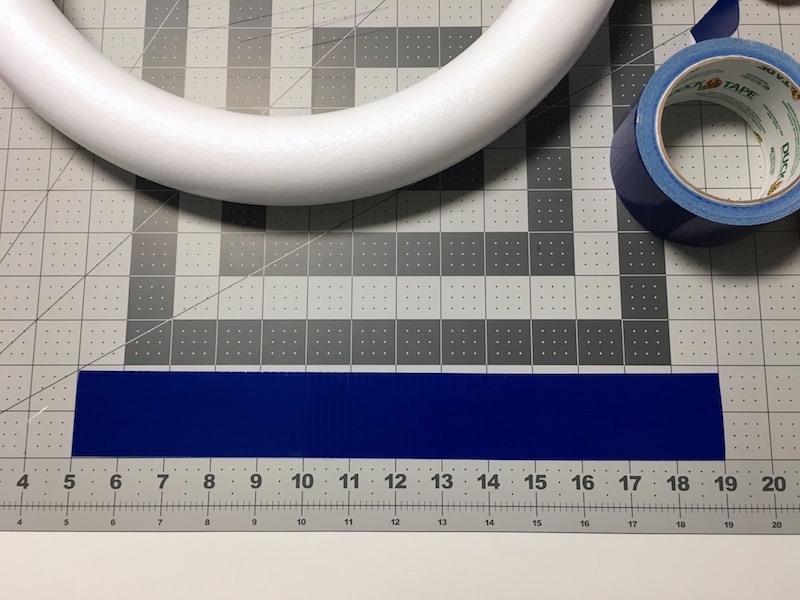 Place a piece of Duck Tape on your craft mat approximately 14″ long. This is the time that you can decide to layer up the tapes if you like.
You can use the marks on the craft mat to cut strips, or use your smaller rolls of Duck Tape to layer on top. There are endless combinations and I think you should try them all!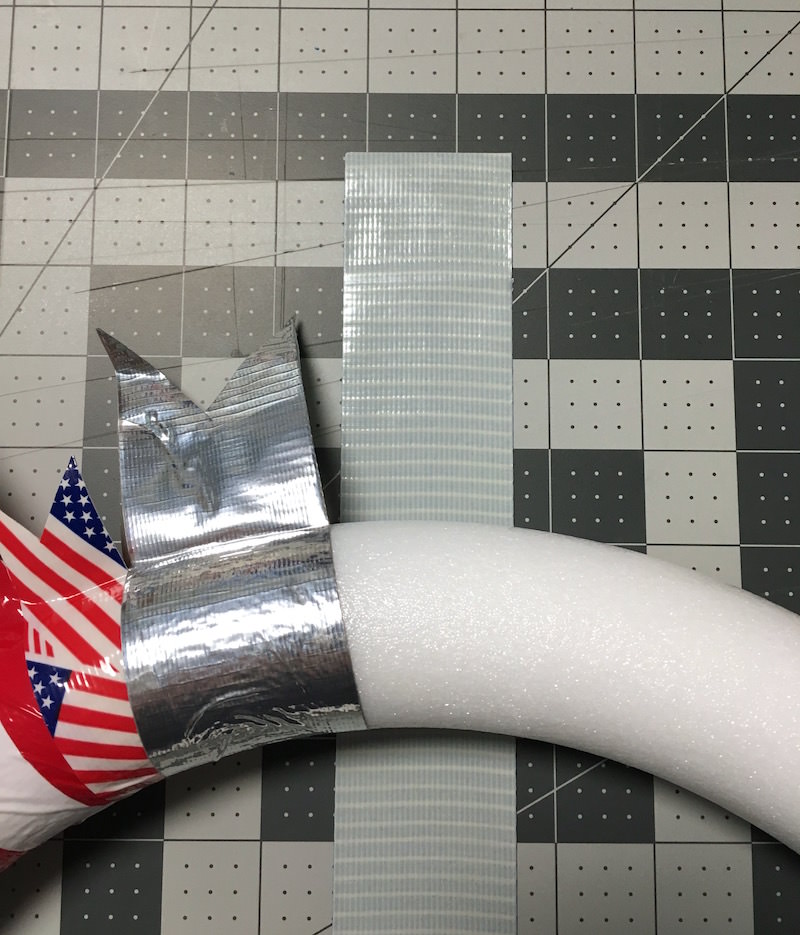 Place the tape with the sticky side up, and make sure that the wreath is placed over the tape so that the halfway point is right below the wreath form. You're going to want to overlap the tape a little bit.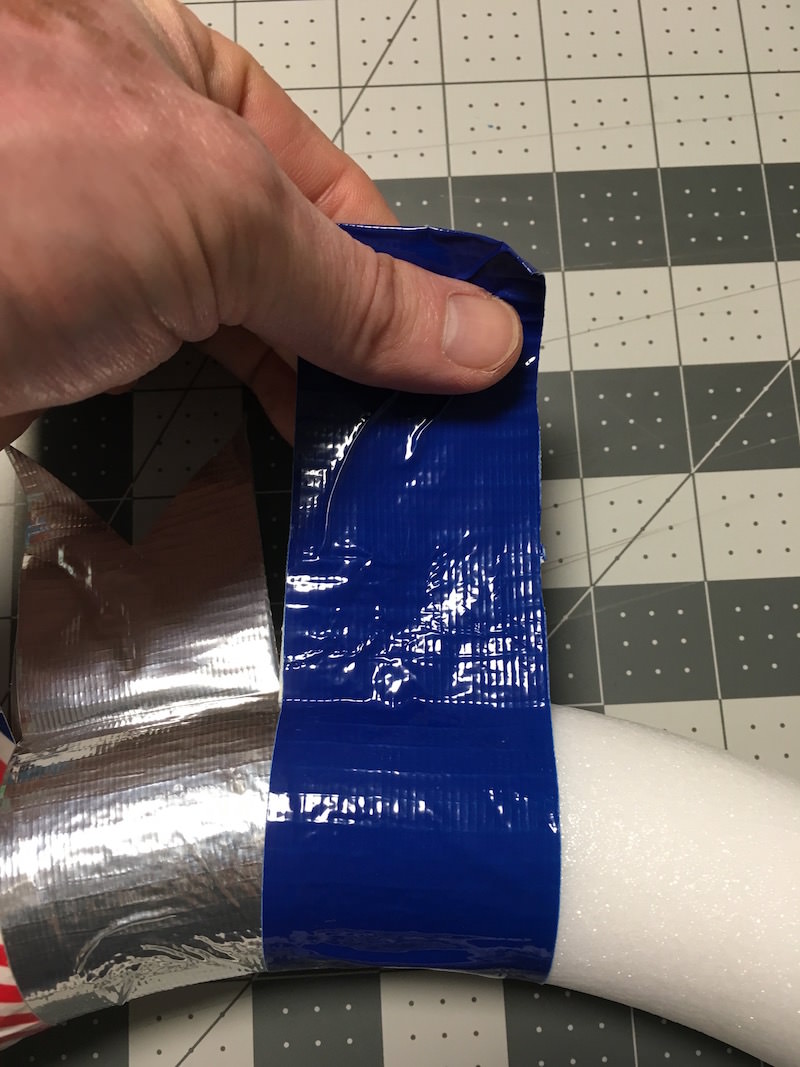 Bring the bottom piece of tape up and over, meeting in the middle on the top of the wreath. Place the two ends together and smooth.
Tip: Note that you are working on a curved surface, so YES you are going to have some wrinkles in the Duck Tape! Don't worry about it. Just smooth them out the best you can. It's hardly noticeable and adds to the character of the wreath (in my humble opinion).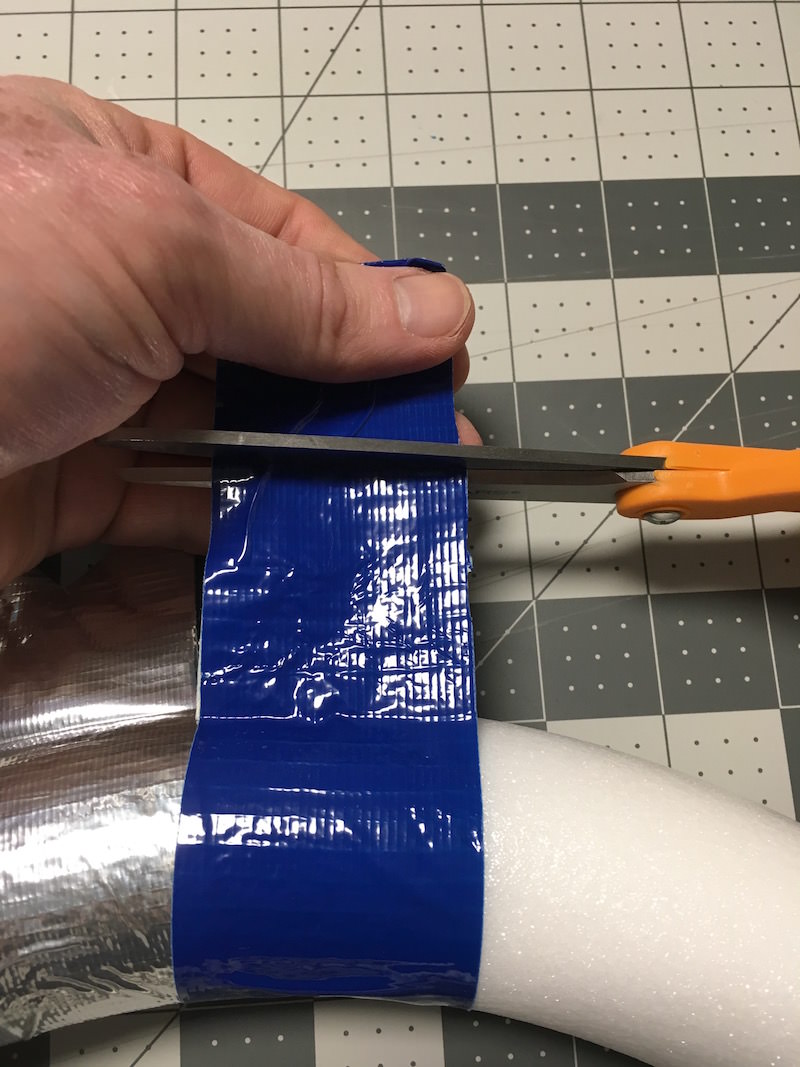 Cut across the top of the Duck Tape, leaving 2 – 3 inches exposed.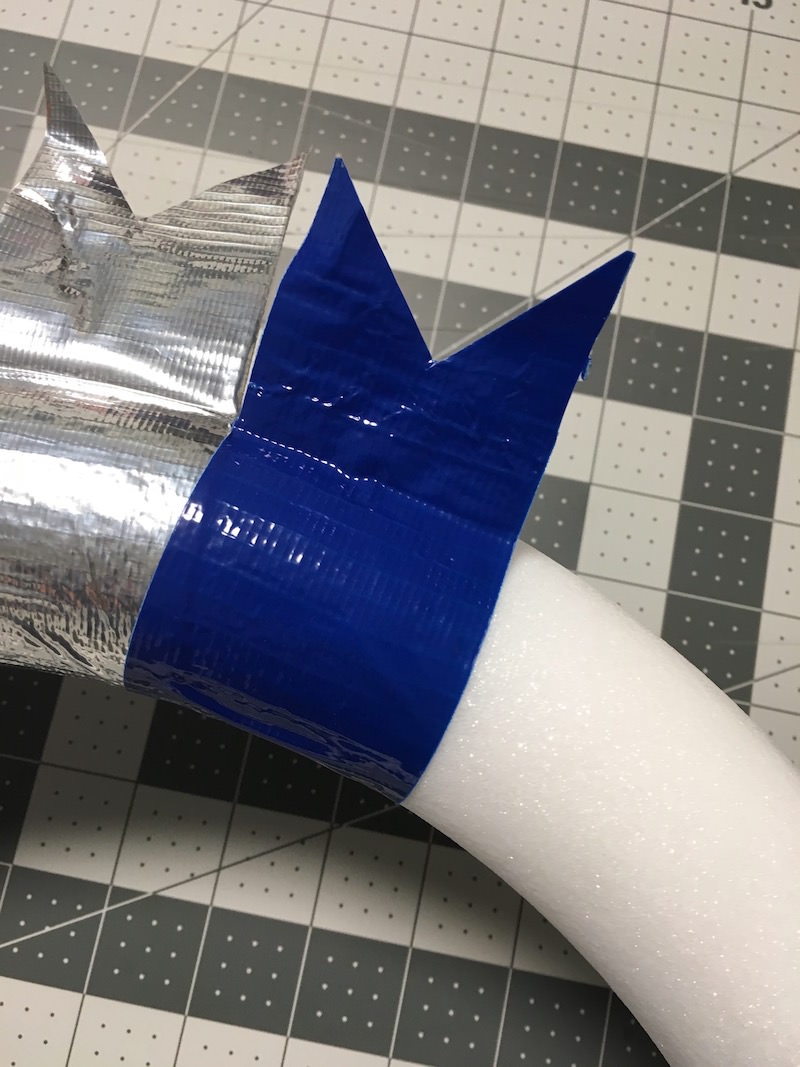 Cut a "V" shape into the top of the Duck Tape as shown above – this just adds a little bit of interest to your 4th of July wreath.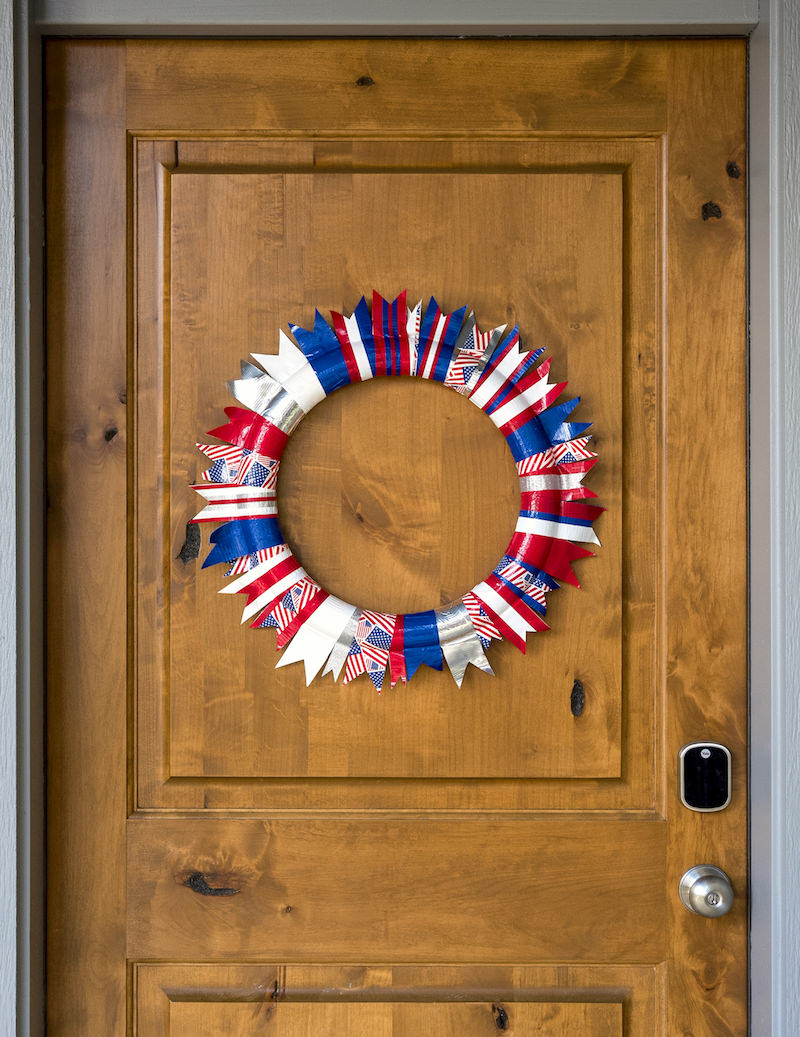 Repeat over and over again until your DIY 4th of July wreath is complete. Then hang it on your door using Command Strips or some kind of temporary tape.
You can use a wreath hanger as well. The wreath is very, very lightweight, so just about anything will hold it up.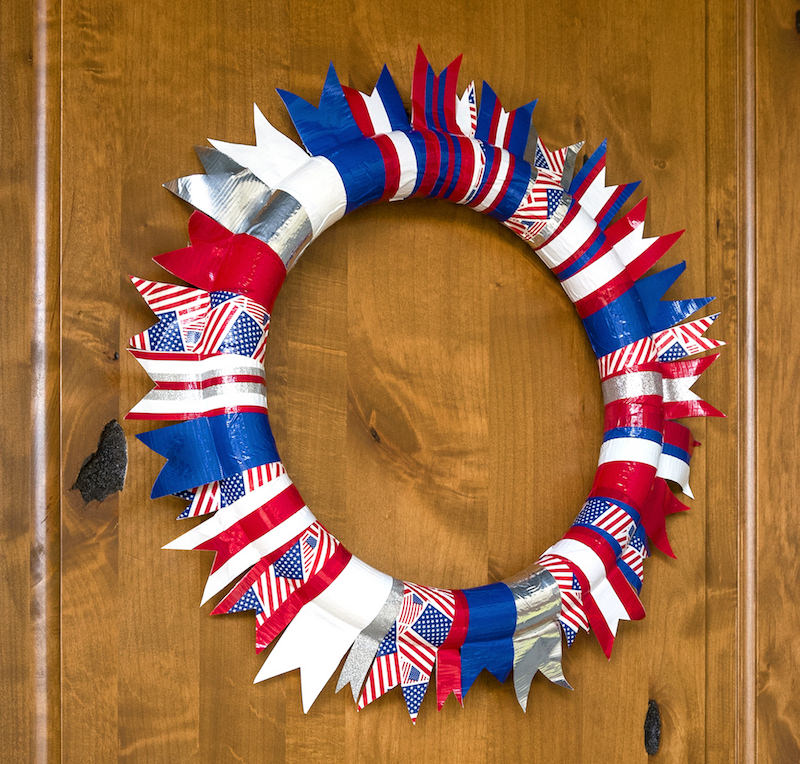 And now that I've shown you how to make this 4th of July wreath, do you want to know something funny? Our neighbors liked this wreath so much that they wanted it, so we gave it to them! This is actually a picture of the wreath on their door instead of ours, which is kind of hilarious.
But what I've decided is that I'm going to make another wreath for the upcoming fall in the same style, and hang that on my orange door – I may make a Halloween version as well. I mean, why not . . . it's too easy!
---
If you enjoyed this 4th of July craft, I'd love for you to check out these other posts for Independence Day: