Make this easy (and budget friendly) homemade laundry detergent recipe – it's liquid! No chemicals, dyes, or additives and it's perfect for sensitive skin.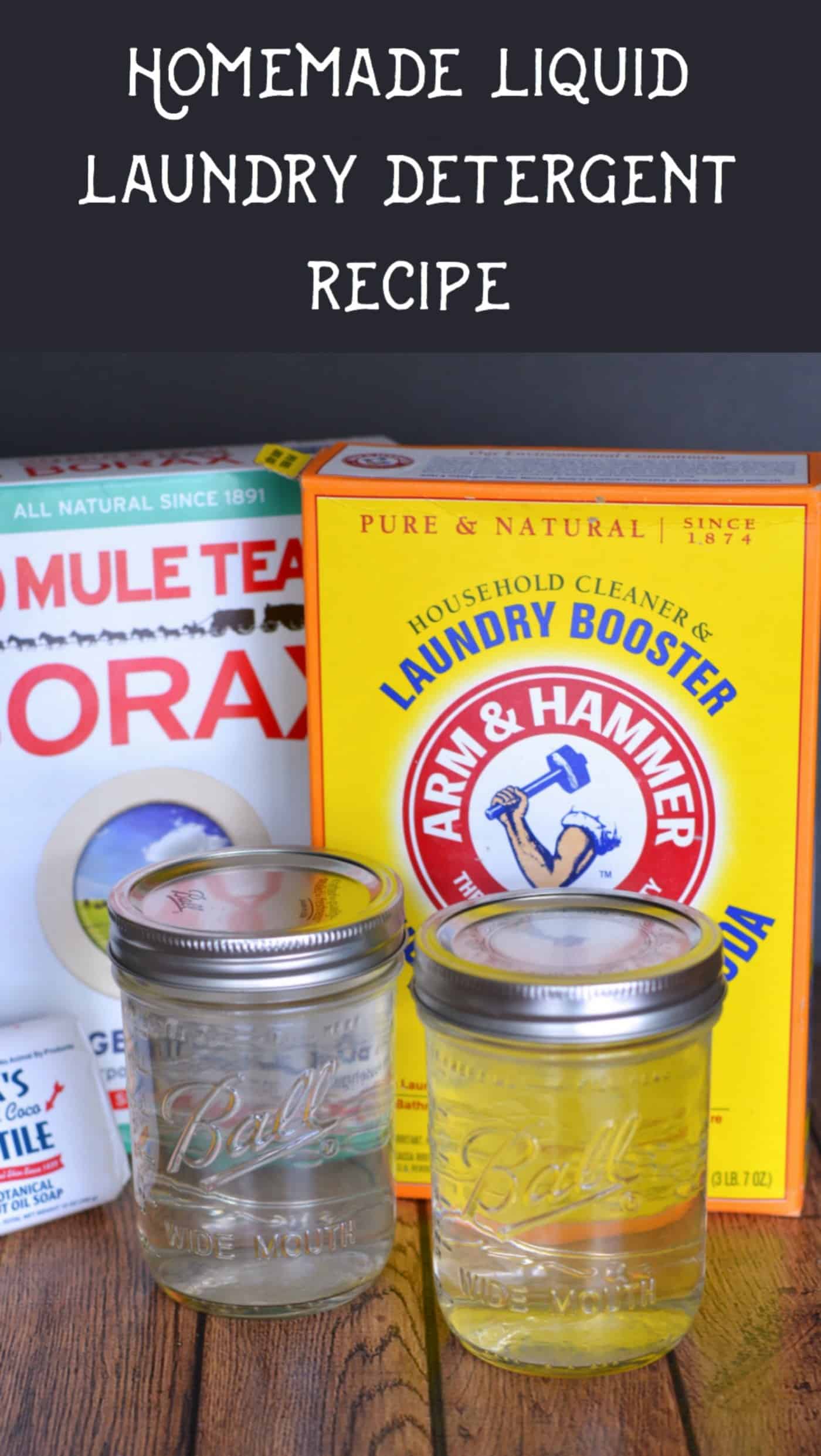 It's summer in Georgia, which means that it's really hot. This also means that sometimes you take a shower in the morning, walk outside, and have to take another shower.
Laundry is copious during our summers, and laundry soap is used frequently. To keep from breaking the bank, I've developed a homemade liquid laundry detergent recipe you can use AND you'll love.
The best news ever: it's liquid! So no chunky powder in the machine (which happens to me sometimes).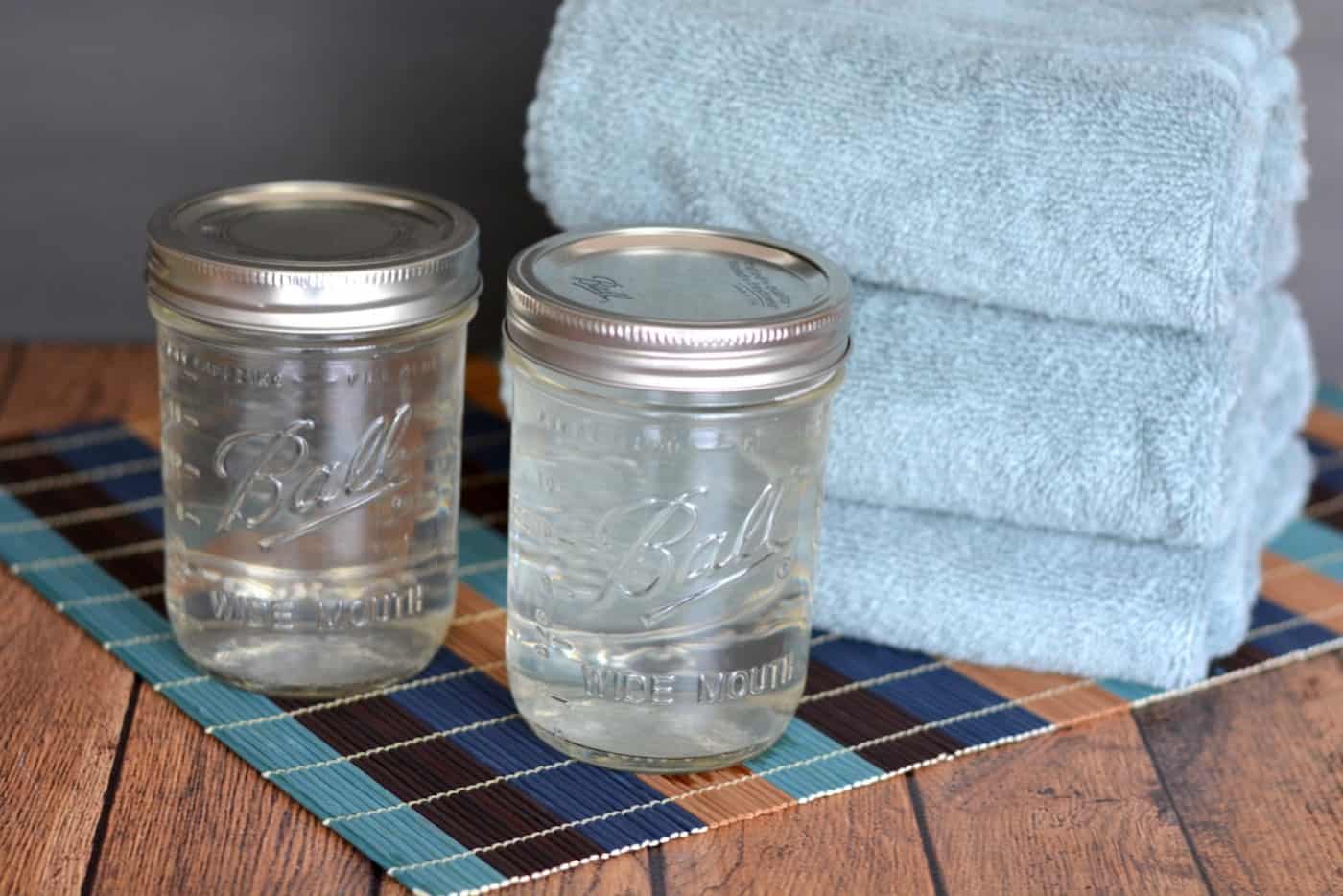 There are many benefits of homemade laundry detergent: none of the chemicals, fragrances, dyes, or additives that you'll find in most name brands . . . so this recipe is perfect for sensitive skin.
If you do want to add scent, pop in a few drops of your favorite essential oils.
Homemade Laundry Detergent
It does clean your clothing well and it does work in HE machines. It is low-suds by nature, which is the issue with HE machines and specific soaps.
Though I will offer this disclaimer: you should be home when you first use this detergent just to make sure all goes well. I can't speak for every single washing machine ever created . . . having said that, I haven't heard any problems with it yet!
Here's how to make this delightful recipe.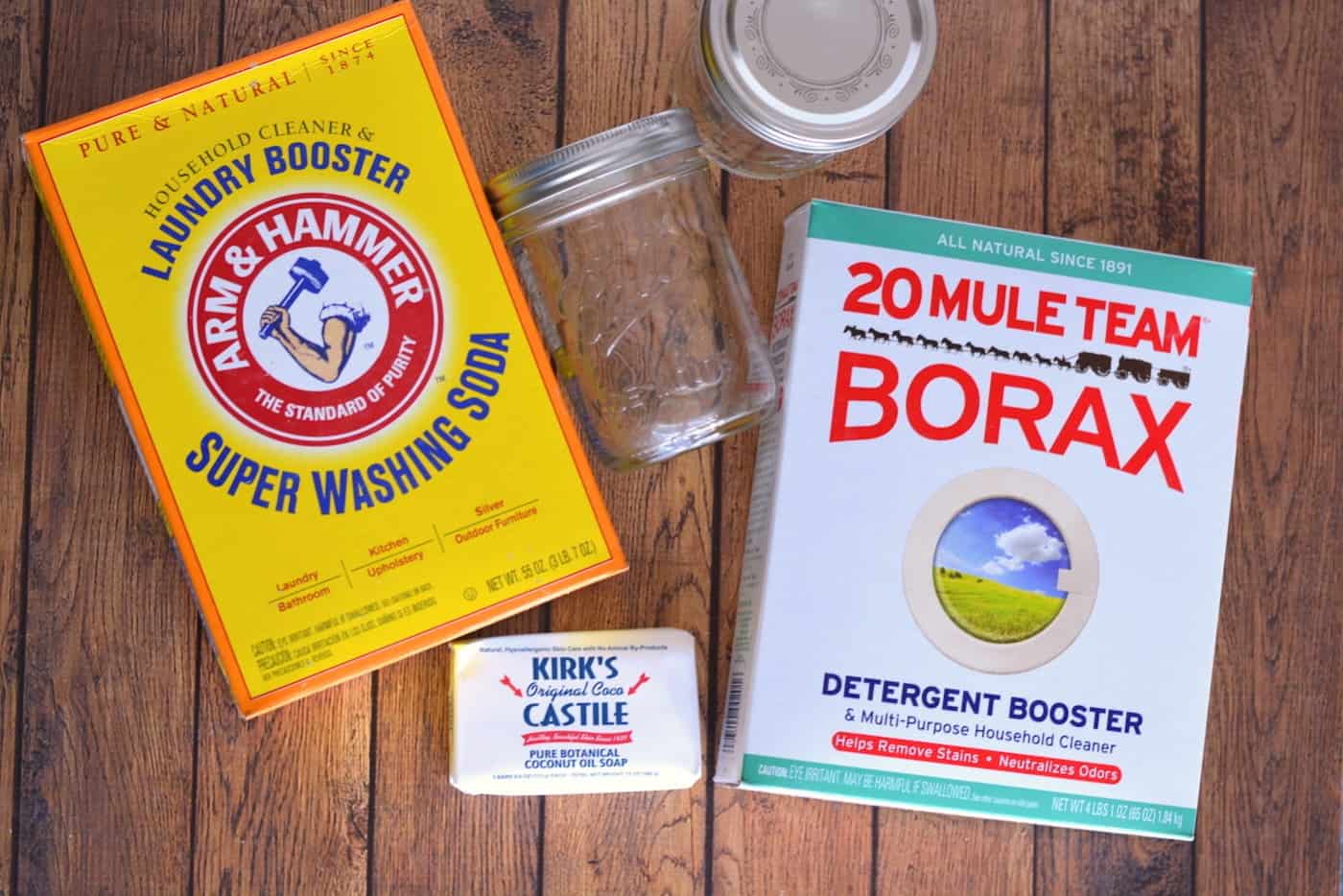 Ingredients:
Other Materials:
Large measuring cup
Spoon
Sharp knife
Cutting board
2 glass mason jars, at least 16 ounces each
Directions: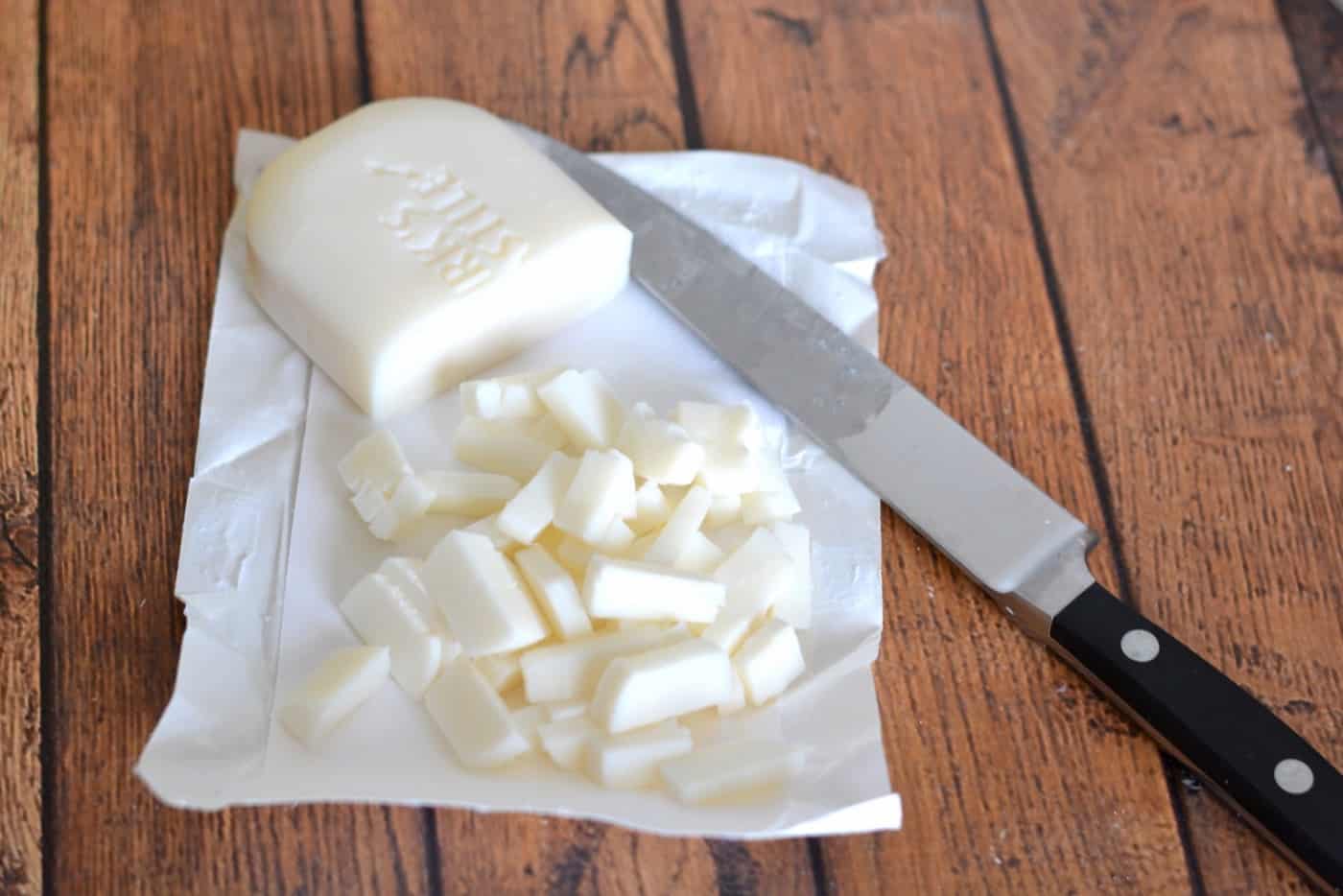 Optional: microwave a bar of soap in five second increments for a total of 20 seconds. After each five seconds, flip bar of soap onto the other side. This softens the soap so cutting it is easier!
Using a sharp knife, cut soap into small pieces, about 1/4″ in size until you have 3 tablespoons. My tablespoons were heaping.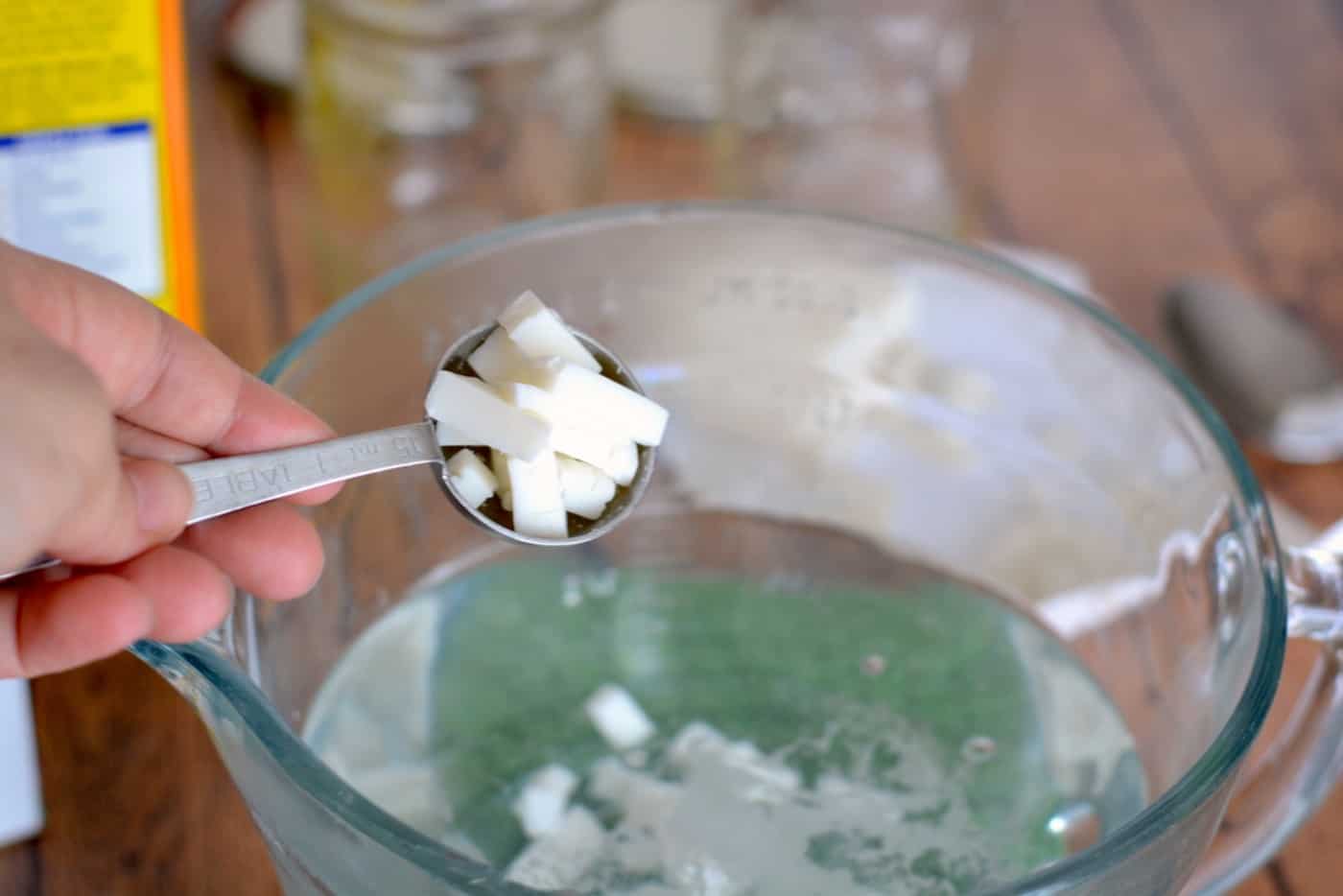 Boil 4 cups of water and add soap to the water. Stir until soap is completely dissolved, about 2 minutes.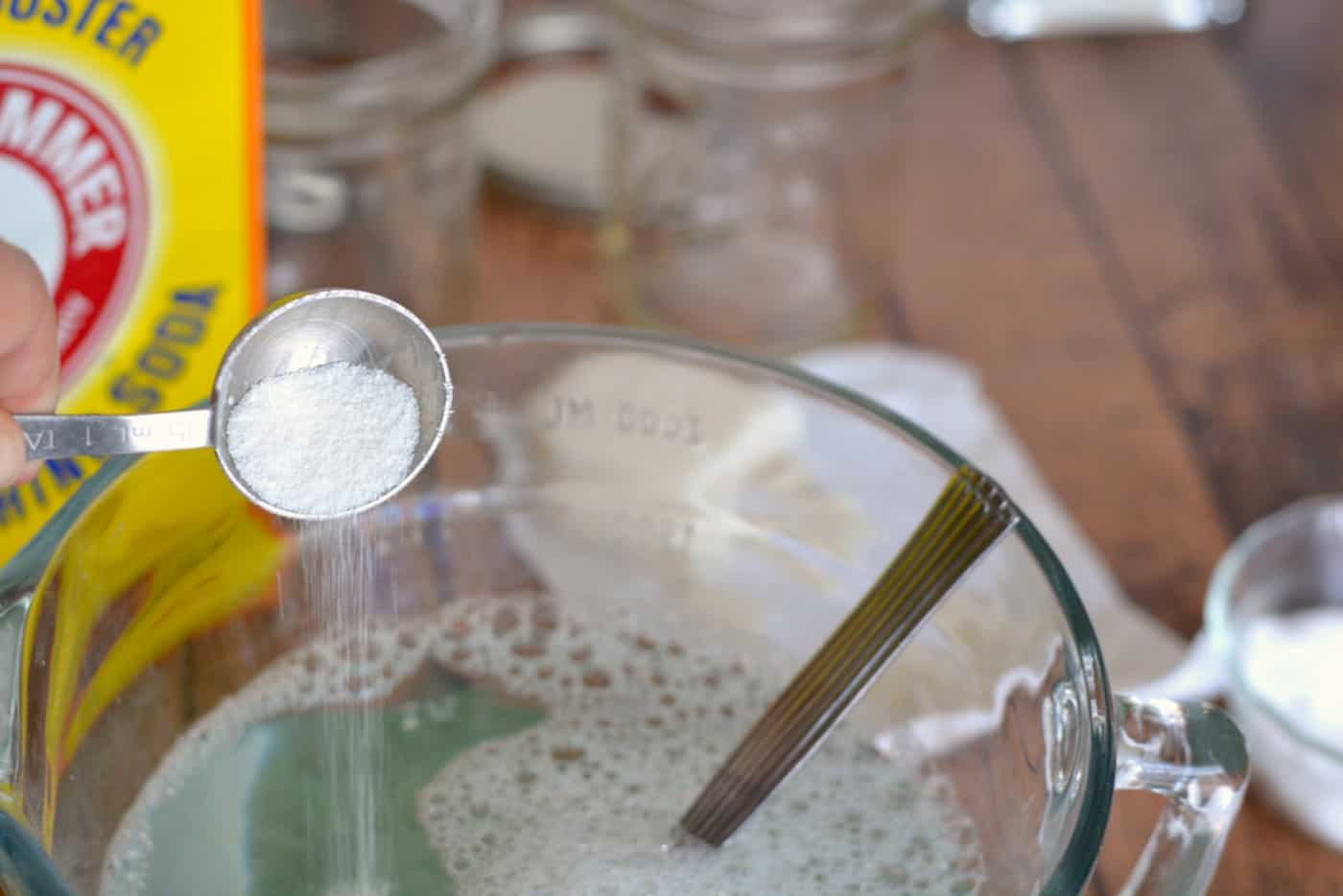 Add borax and washing soda and stir until completely dissolved.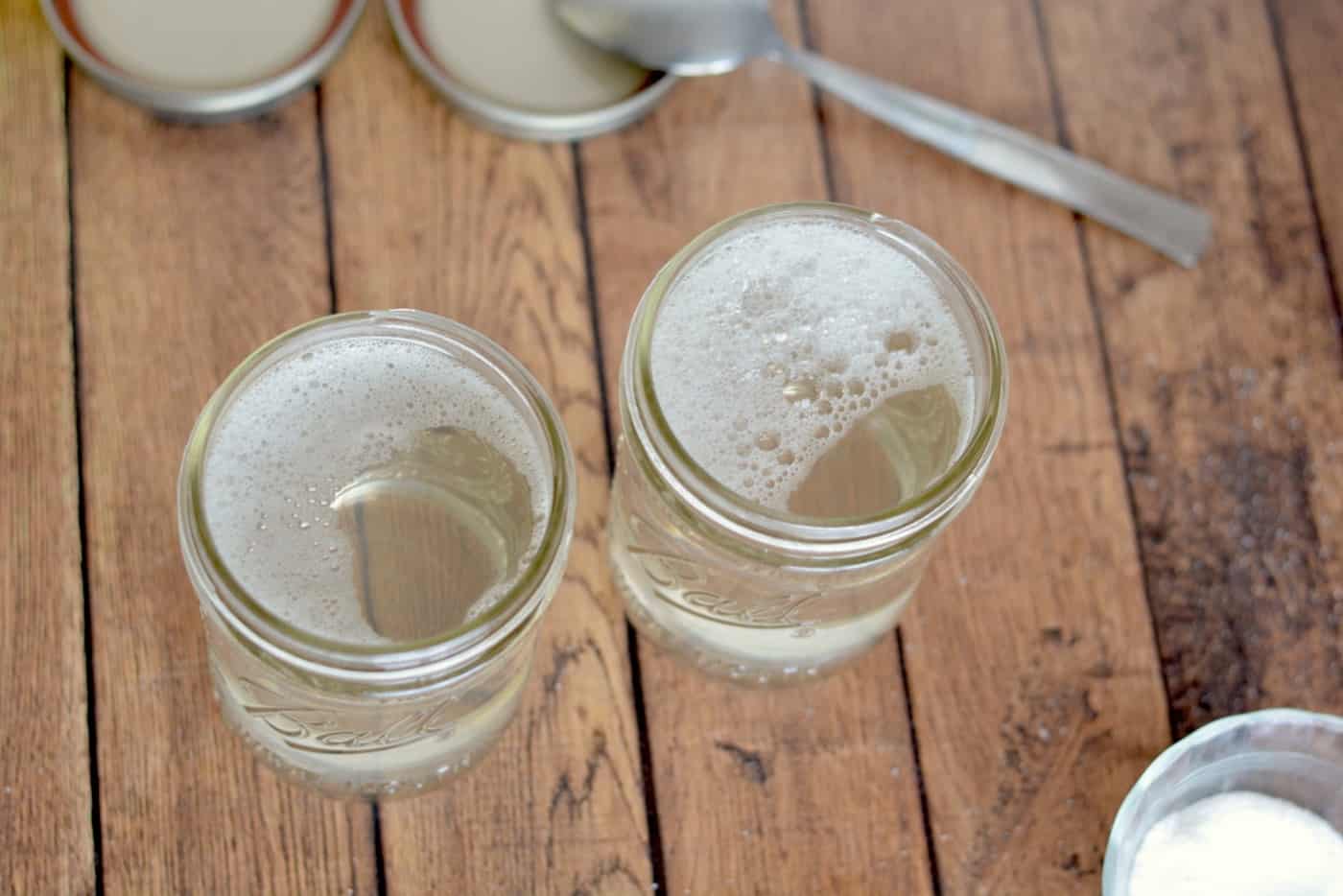 Pour into mason jars and add lid and ring. Use caution because mixture is very hot. Set aside to cool and the jar will actually seal.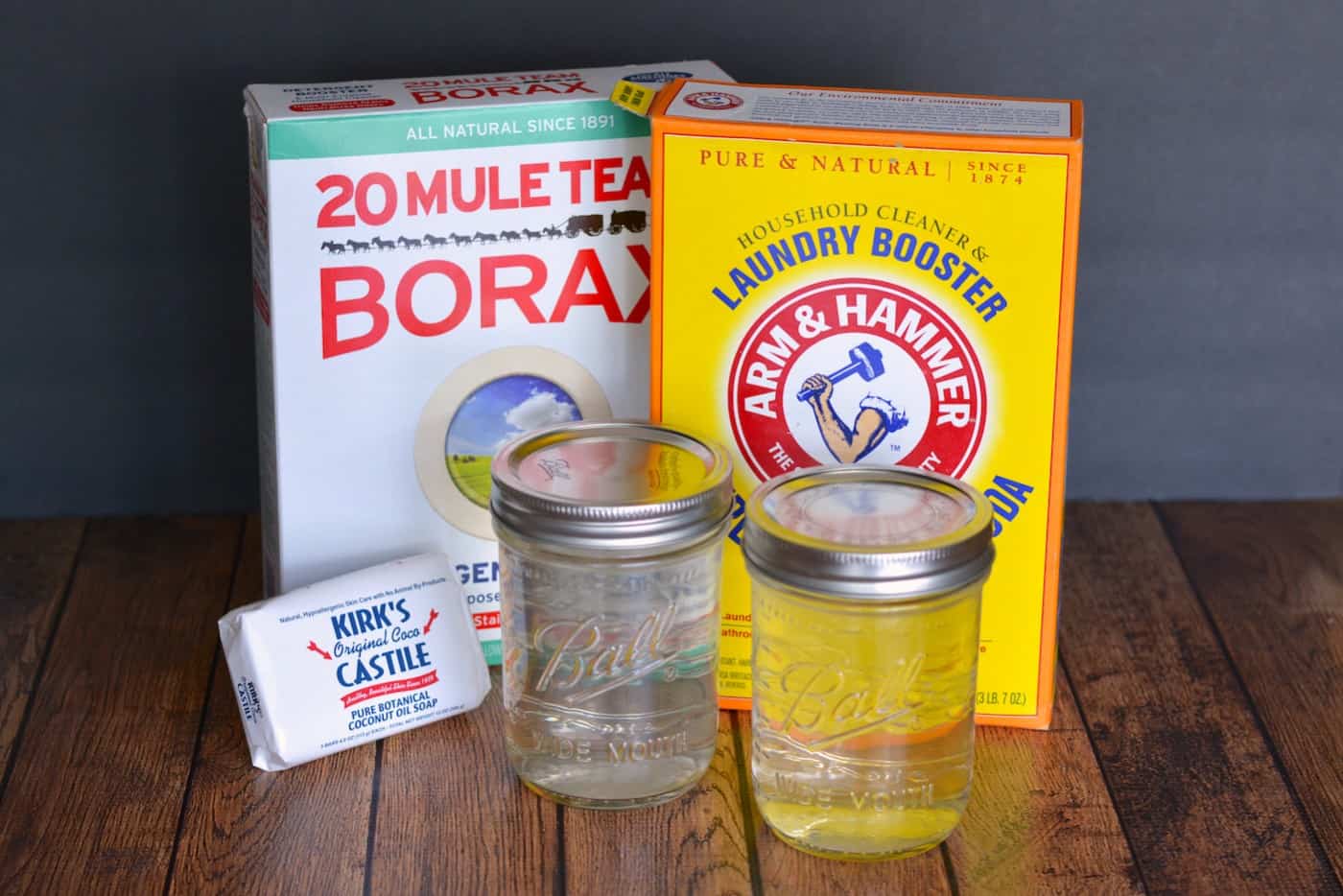 To use your homemade laundry detergent: pour 1/4 cup into your washing machine's liquid dispenser. Launder as usual.
You just made detergent for 16 loads – for only $.55!!! (prices calculated by what I paid for my ingredients and could vary slightly).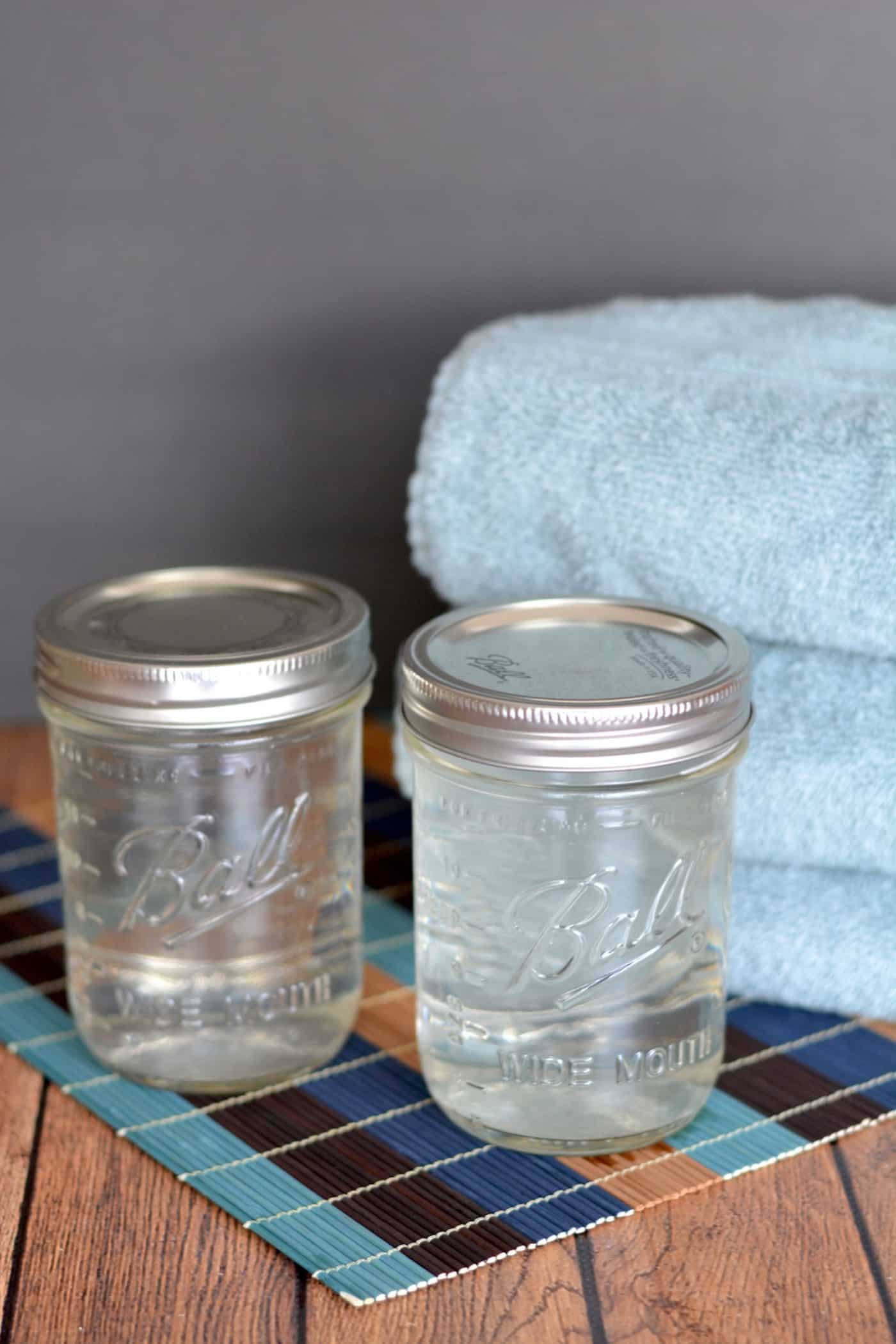 Note: One bar of soap will make about 3 – 4 batches.
---
Have fun making this recipe! If you are looking for supplies, this is a great way to purchase the borax and super washing soda and soap together at a discount.