I love unique autumn crafts, and this fall canvas project definitely qualifies! Use spray paint and leaves to make fun, seasonal wall art.
Skills Required: None. You're going to be spray painting, which is fine for people who have never crafted before. Just remember to use light coats of the spray paint and do it in a well ventilated area.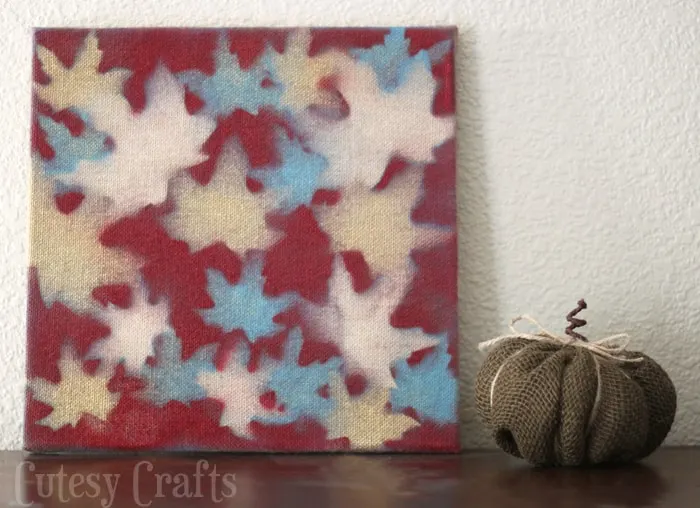 I don't know about you, but I am SO ready for fall and fall crafts! I just love the cooler weather and the colorful fall leaves. I decided to bring a little bit of fall into the house with this leaf-stenciled canvas. I am so excited to share this leaf craft with you!
Instead of using an actual leaf stencil, I used leaves as a reverse stencil of sorts. These leaves are fake, but I think it would be really neat to collect real ones when they start to fall off the trees. All of the different types and sizes would be beautiful!
This is a great craft to make at the beginning of autumn, and then you can keep it up with your Thanksgiving decor. That makes it a winner for me. Learn how to make it below.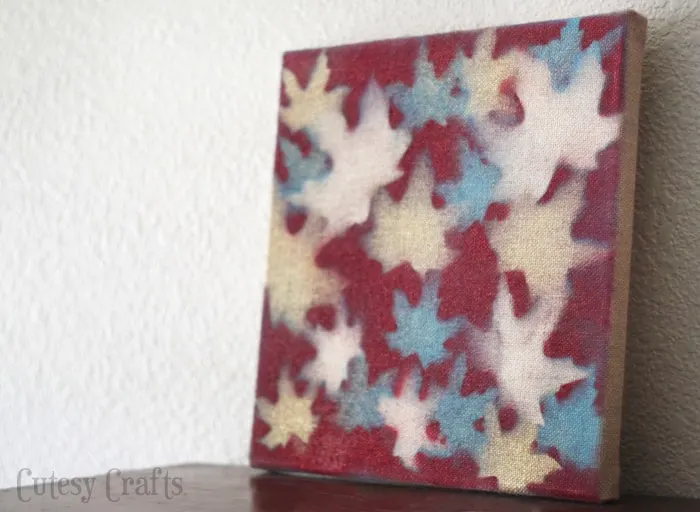 DIY Fall Canvas
To make this easy fall craft, you will need:
burlap canvas
spray paint (gold, blue & red)
leaves
small rocks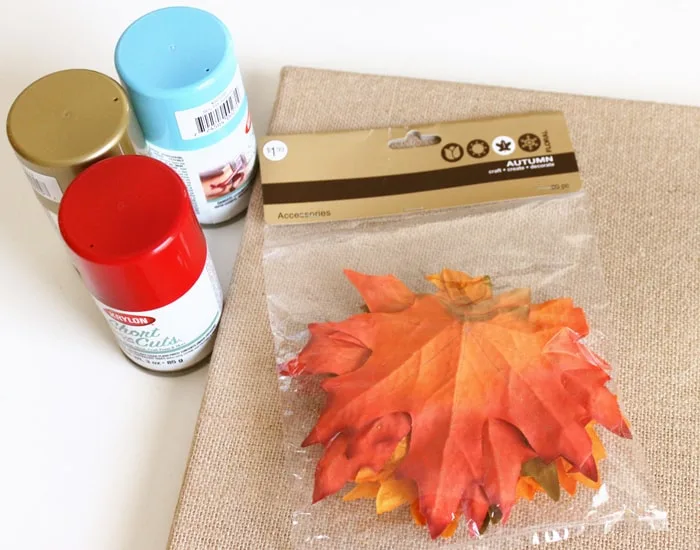 Place a few leaves on top of the burlap canvas, and weigh them down with rocks so they don't blow away. Make sure that none of the rocks are touching the canvas, or you will see their outlines instead of the leaves.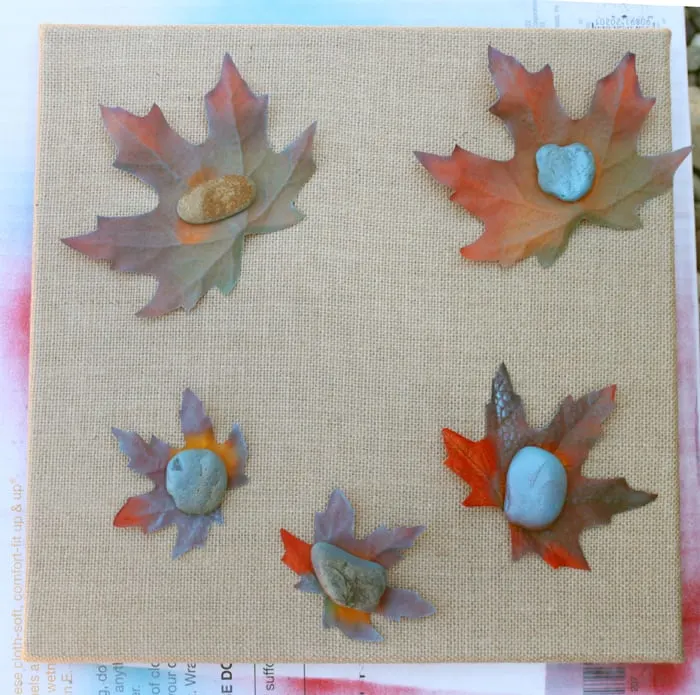 Spray paint over the top of the canvas and leaves with the gold spray paint. You want to spray down on the leaves and try not to get any paint under them.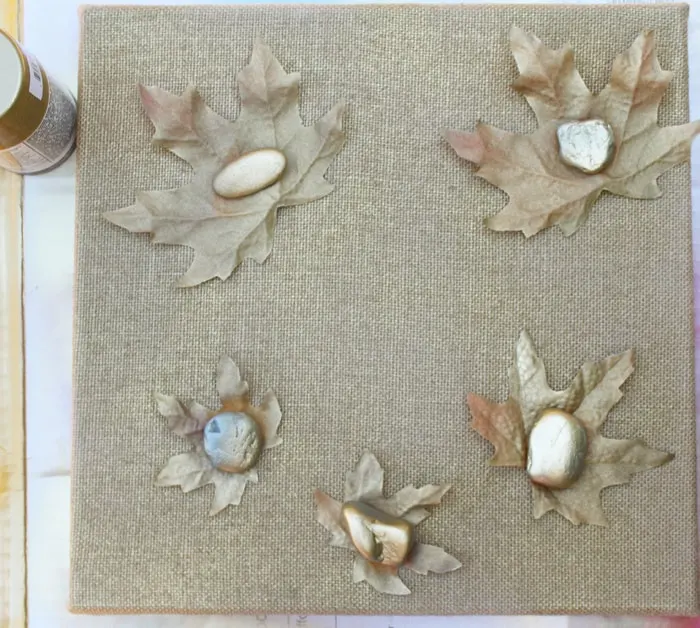 Add more leaves and spray paint blue. Then add a third and final layer of leaves.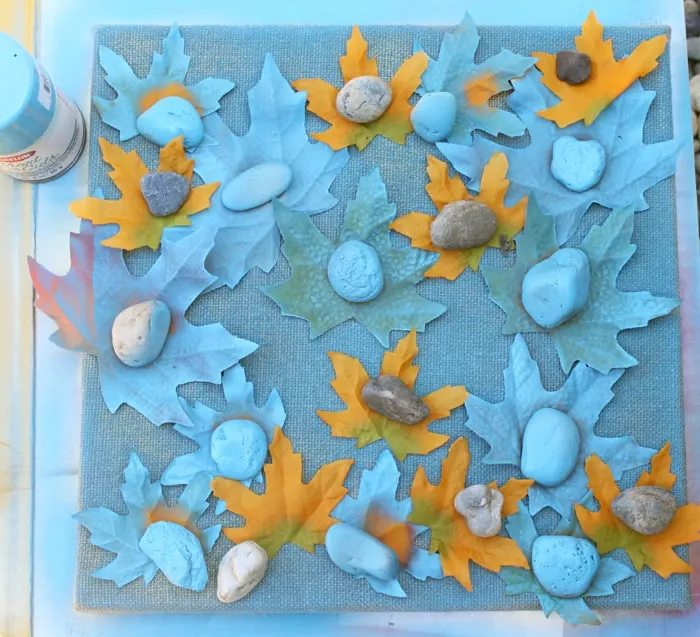 Spray paint red.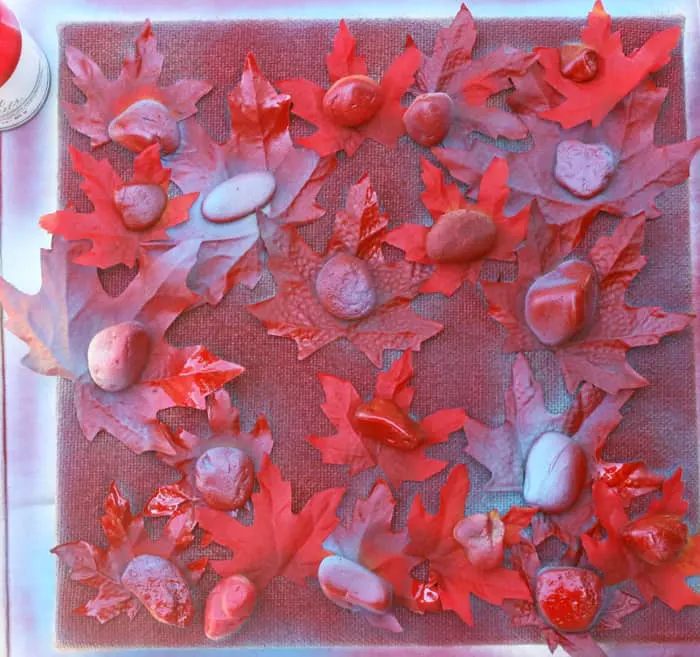 And my favorite part… take off the leaves to see what you've got! I love how the edges of the leaves show little bits of the other colors.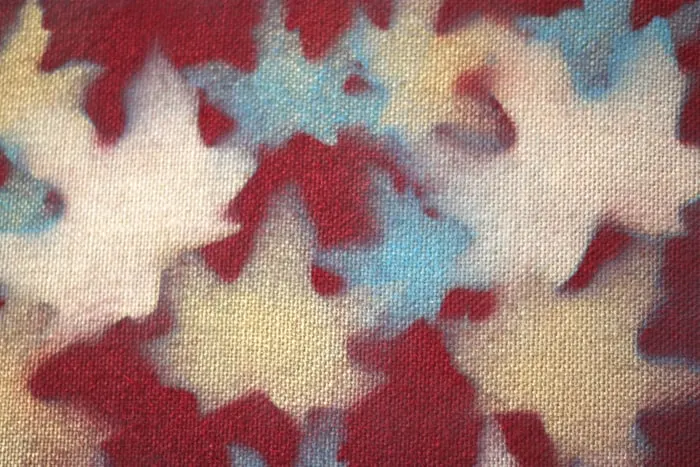 You can paint the colors in whatever order you like or even use different colors altogether. The possibilities with this really are endless.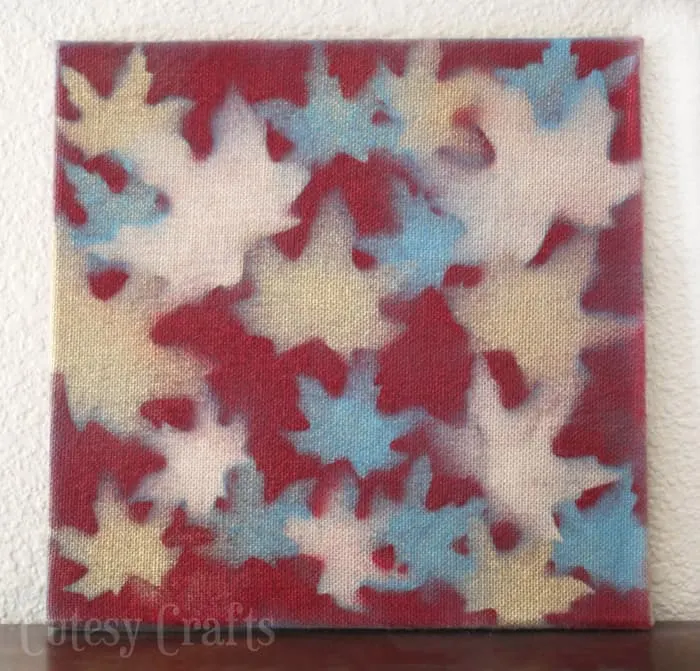 If you like this fall decor, head on over to my blog, Cutesy Crafts, to find more great ideas! I'd also love for you to check out the following projects:
---