If you love easy fall crafts that make a huge impact – try this scrapbook paper leaf decor in a frame. Free template and SVG files are available.
Skills Required: Beginner. It helps to have experience with a craft knife if you don't have a cutting machine just because you'll be cutting out some detail. Otherwise, this is a very simple project and it will be done in an afternoon.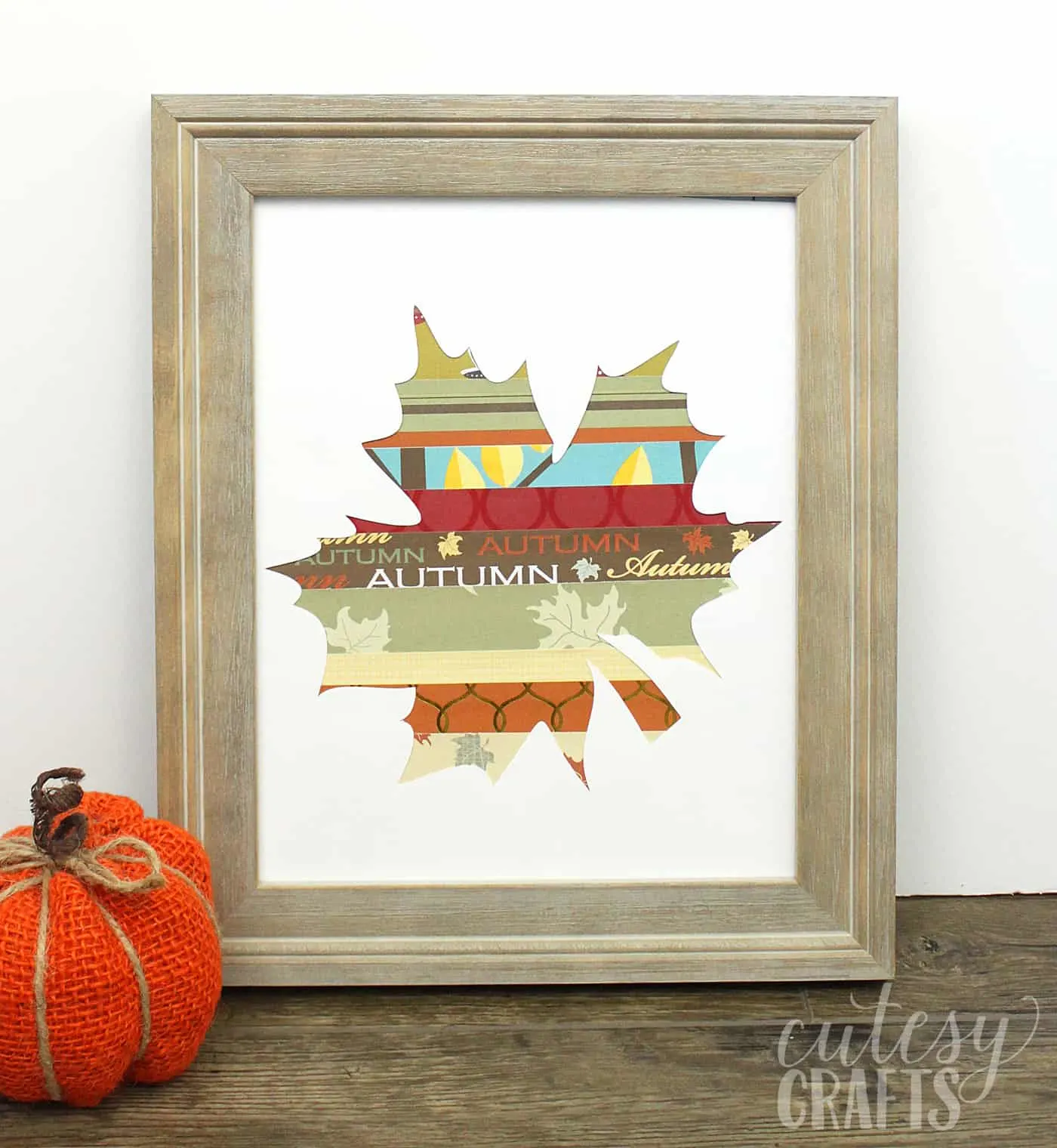 Do you love easy fall crafts? I've got a lot of scrapbook paper sitting around that never seems to get used. Today I've got a fun fall craft that uses up some of those leftover pieces, and it's so easy that you could even let the kids give it a try. It would be really neat to see all of the variations they come up with!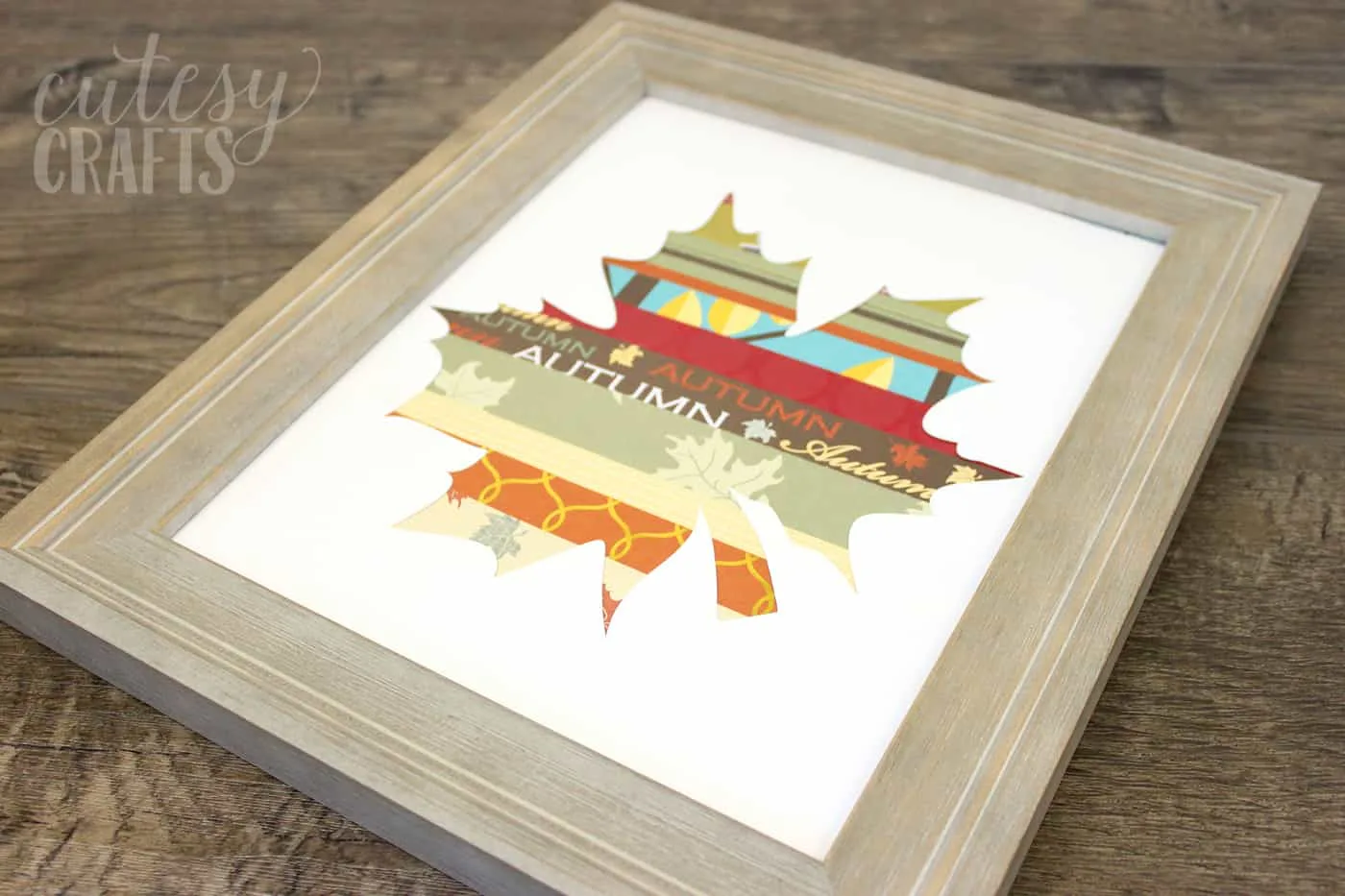 Scrapbook Paper Leaf
Gather These Supplies
Fall scrapbook paper
Sheets of 8.5 x 11 white cardstock – 2
Glue
Frame (optional)
Craft knife and mat (optional)
Cut the Paper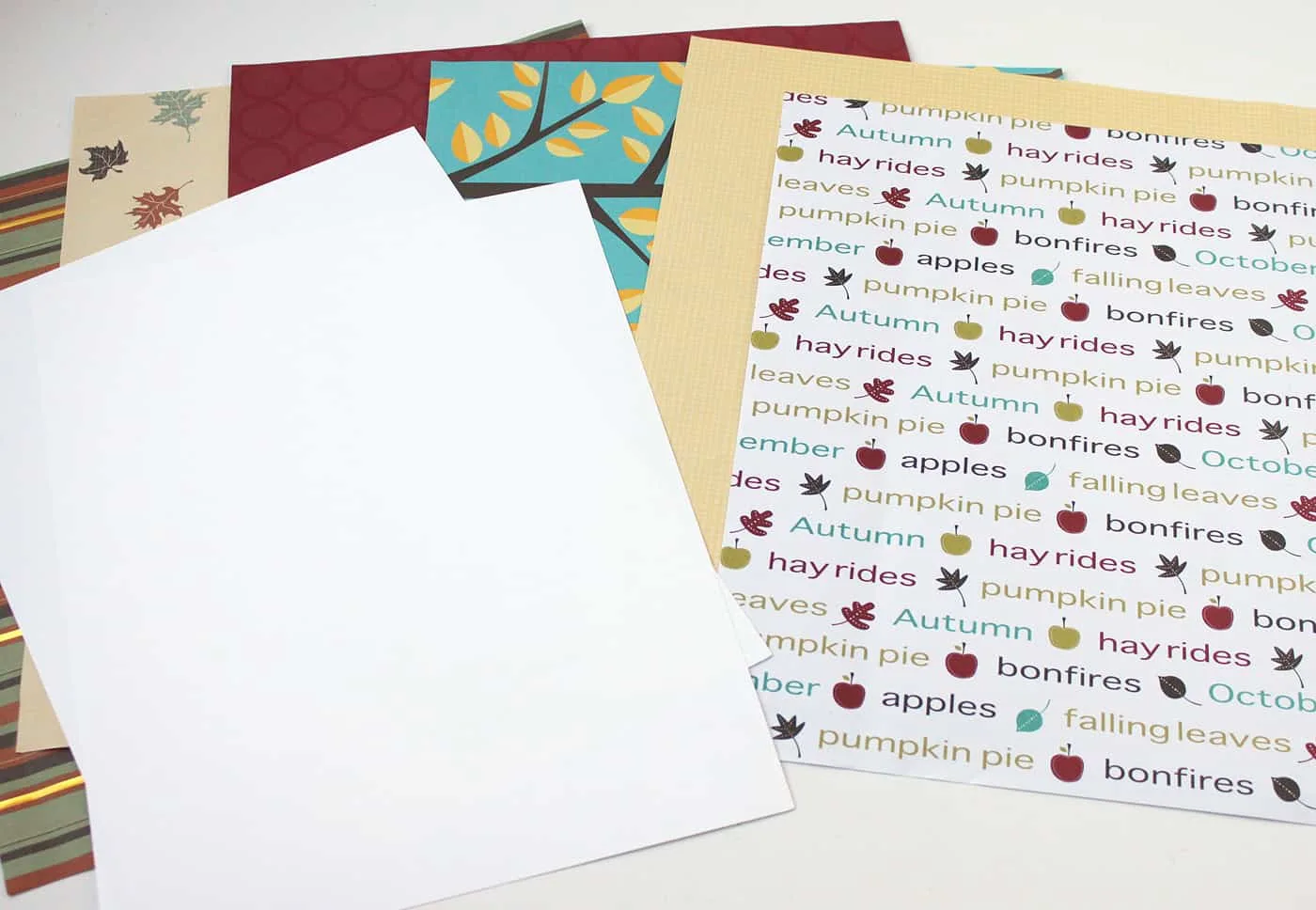 First cut out several strips of scrapbook paper. Don't worry about making them all the same size. I think a little variety adds interest to the project. Just make sure they are long enough to go across the width of the leaf.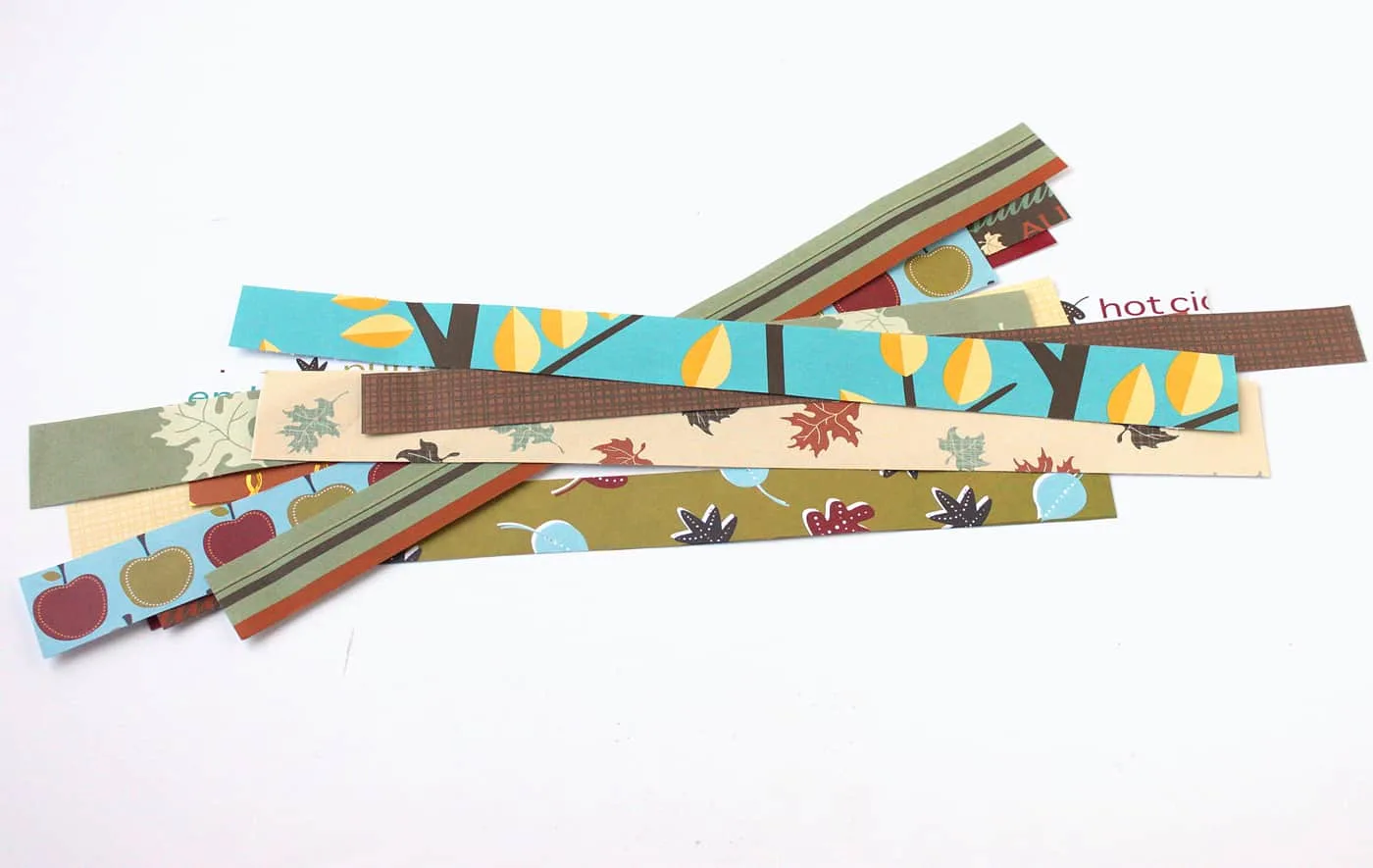 Attach it to the Background
Glue the strips of paper across a piece of white card stock, slightly overlapping the edges.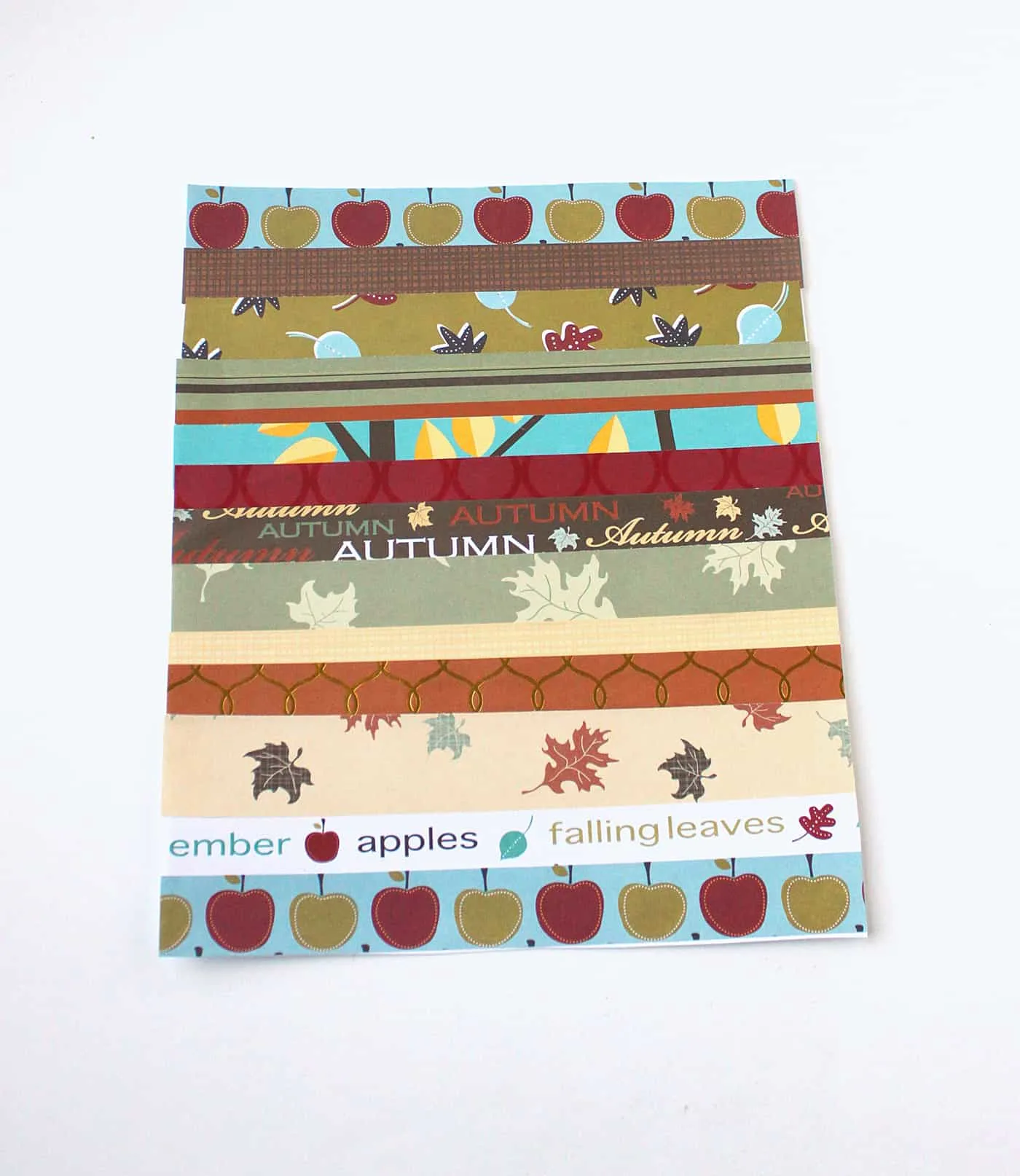 Make a Leaf Template
Cut a leaf out of the center of a second sheet of cardstock using the template or cut file provided. I used my Silhouette, but a pair of scissors or craft knife works too.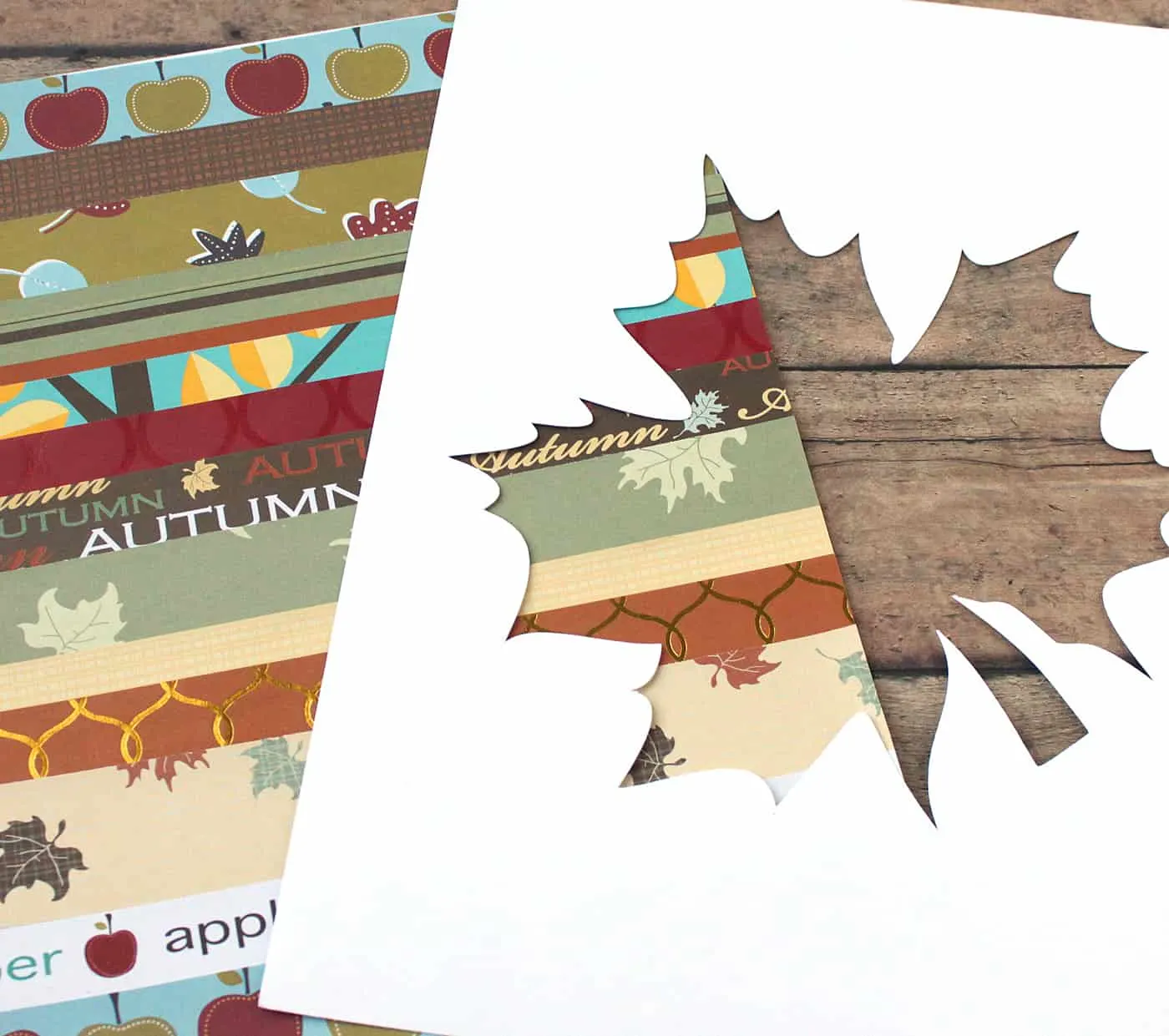 Attach the Template
Put glue on the back of the sheet with the leaf cutout and glue it down on top of the scrapbook paper. Smooth thoroughly.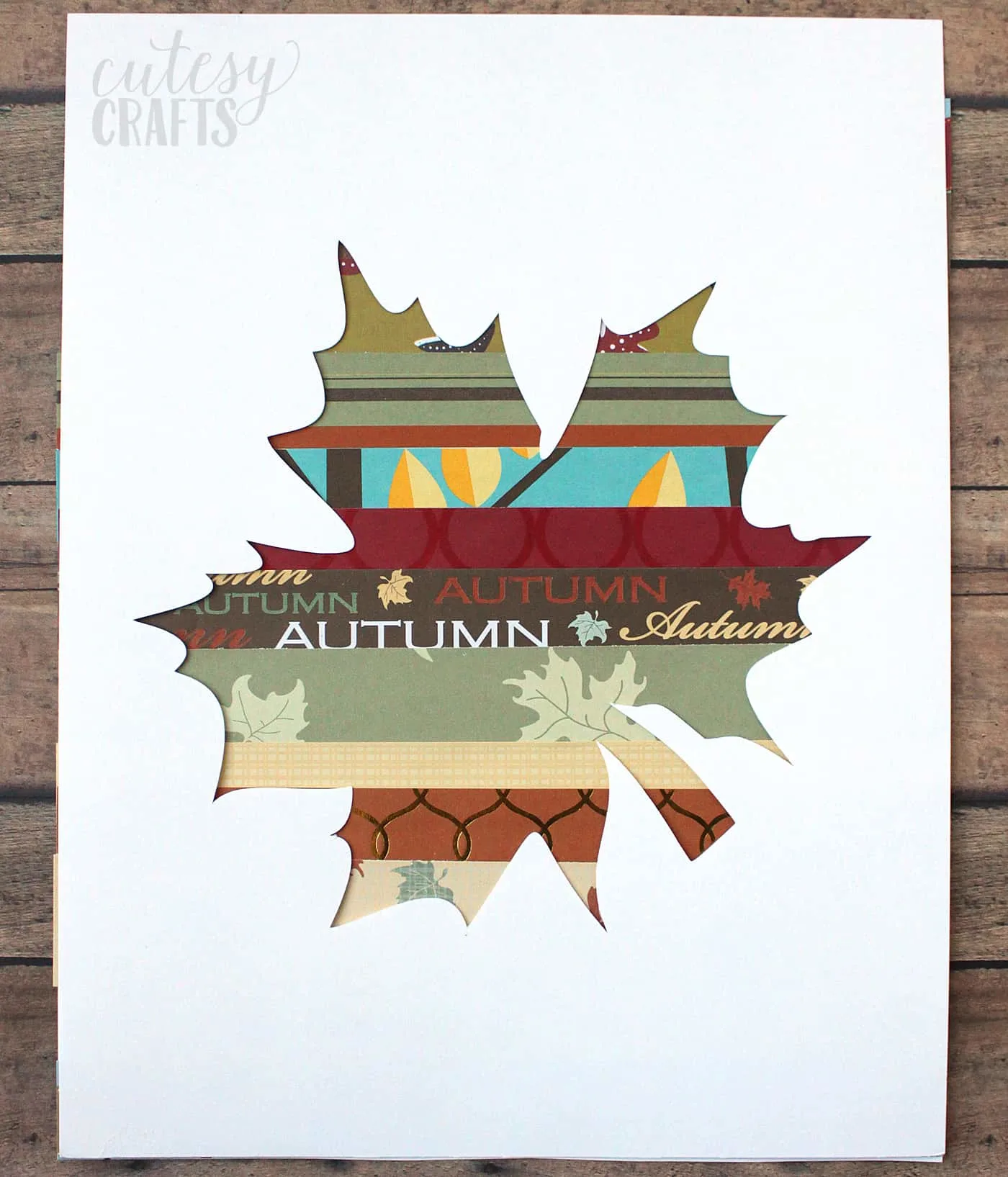 Now you can frame it or hang it as-is. So easy! The autumn decor looks really great up on my fireplace mantel.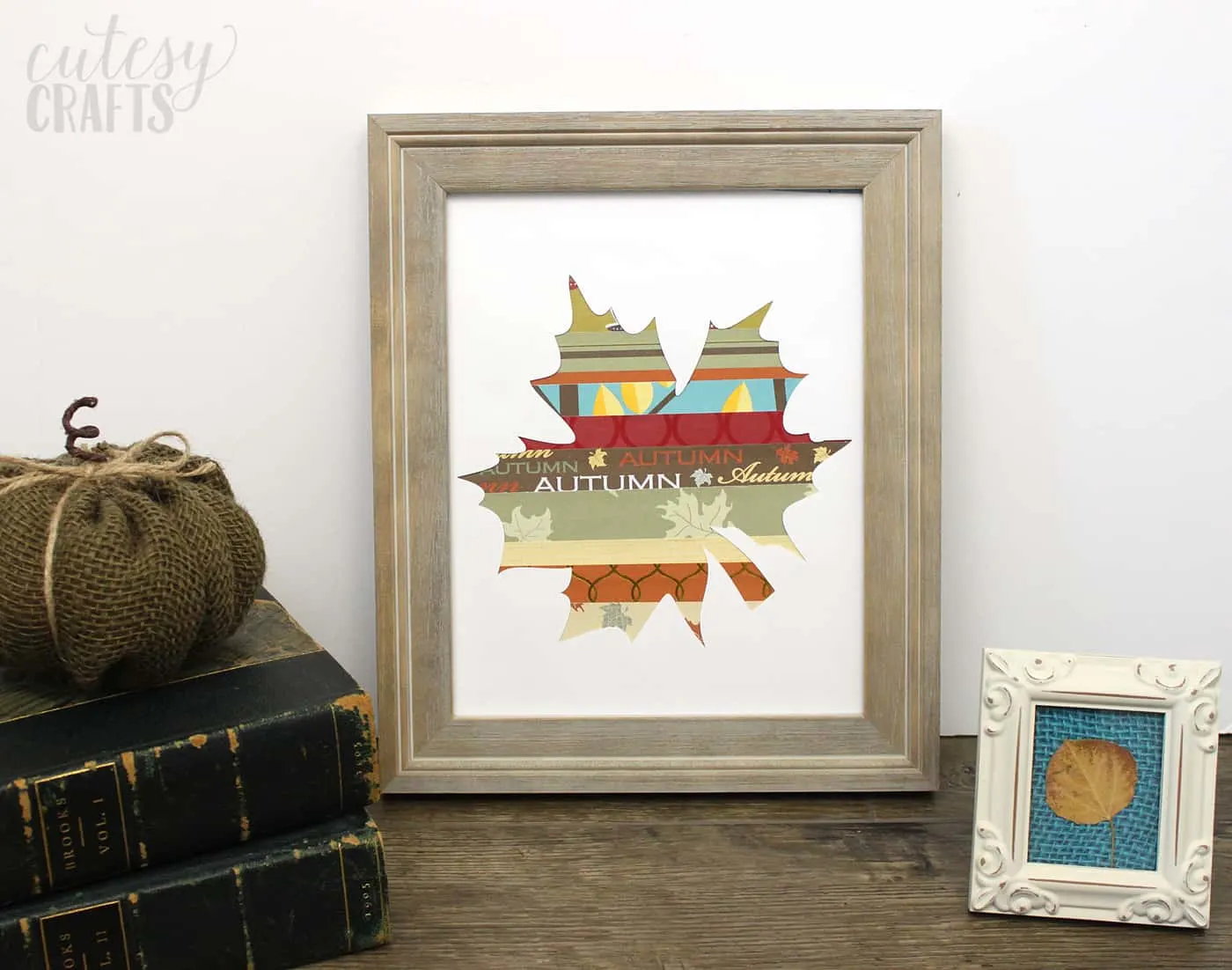 For more fun and easy fall crafts like this scrapbook paper leaf decor, visit my blog, Cutesy Crafts. I'd also love for you to check out these other ideas: