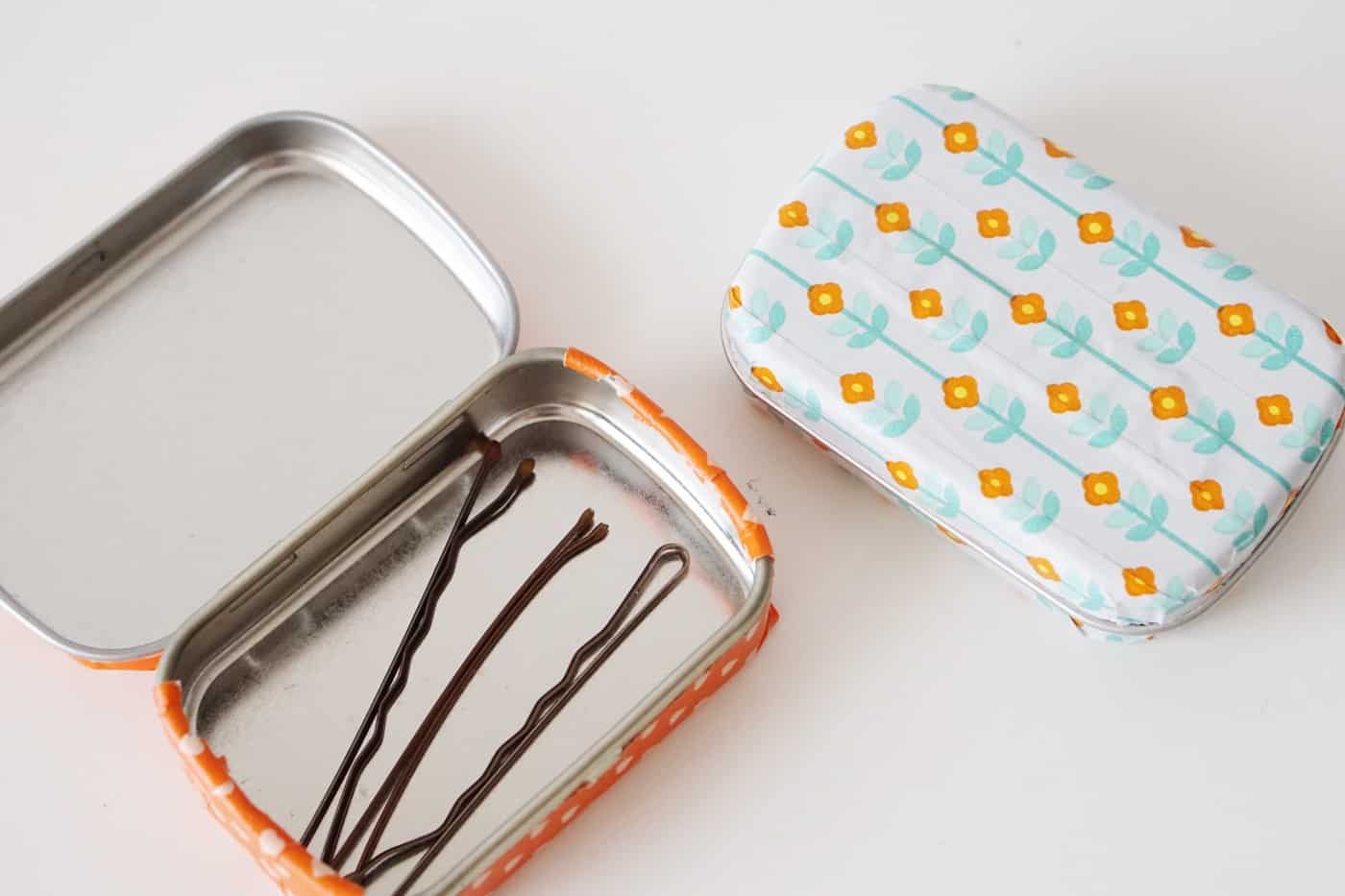 Hey there! It's Amy from Maker Mama back with another fun reuse idea! If you love washi tape crafts, you'll love this idea. Mints are a must-have in my purse at all times, but I've amassed quite a collection of old tins. Instead of just tossing them in the recycling bin, I've decided to put them to good use and pretty them up with some colorful washi tape. You can reuse them for just about anything–a pillbox, hairpin holder, craft supplies–and larger ones can be reused as a mini sewing kit or even to stash your credit cards in your clutch. Read on to see just how easy it is to make your own upcycled mint tin.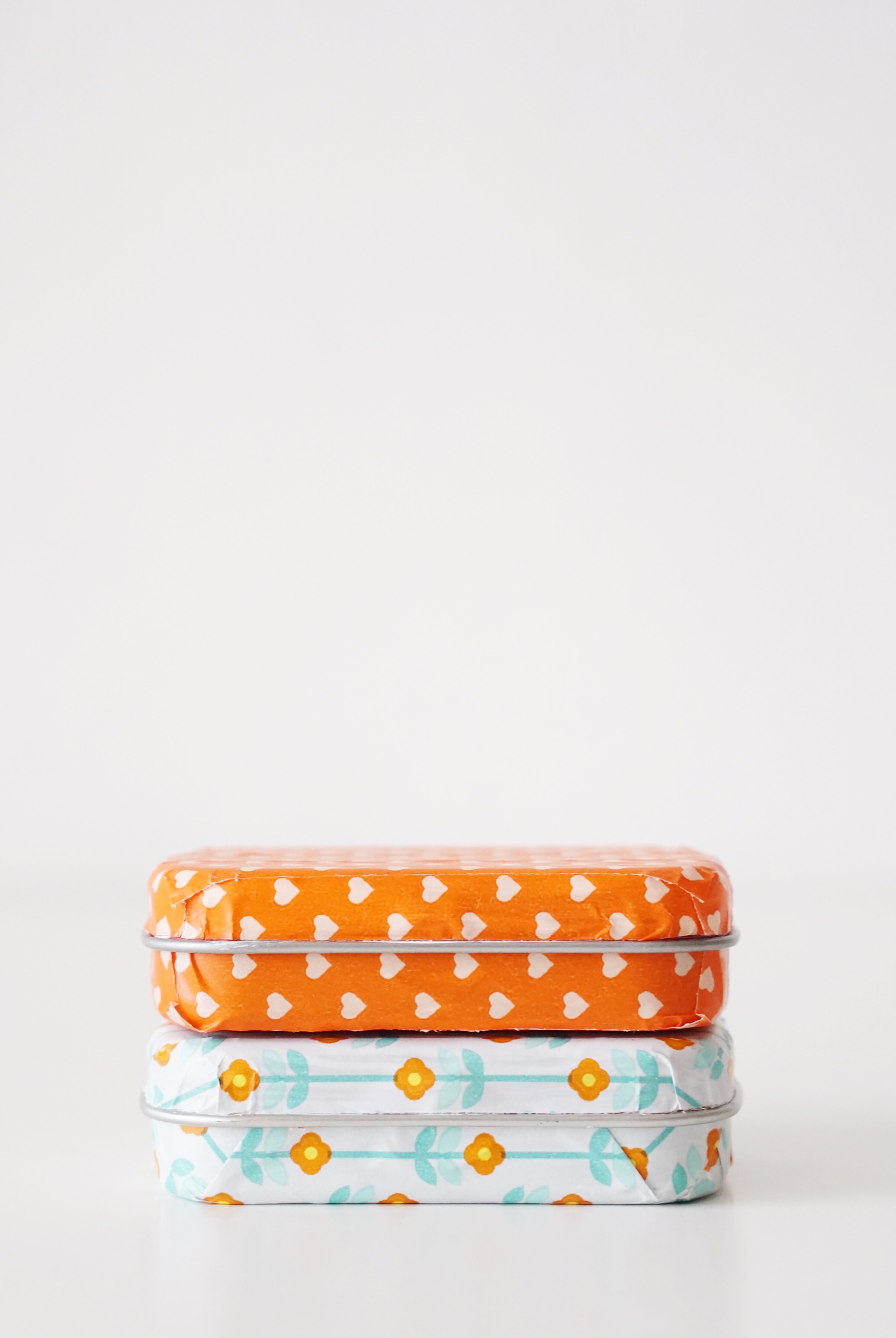 Materials needed:
Mint tin
Washi tape
White acrylic paint & brush
X-Acto knife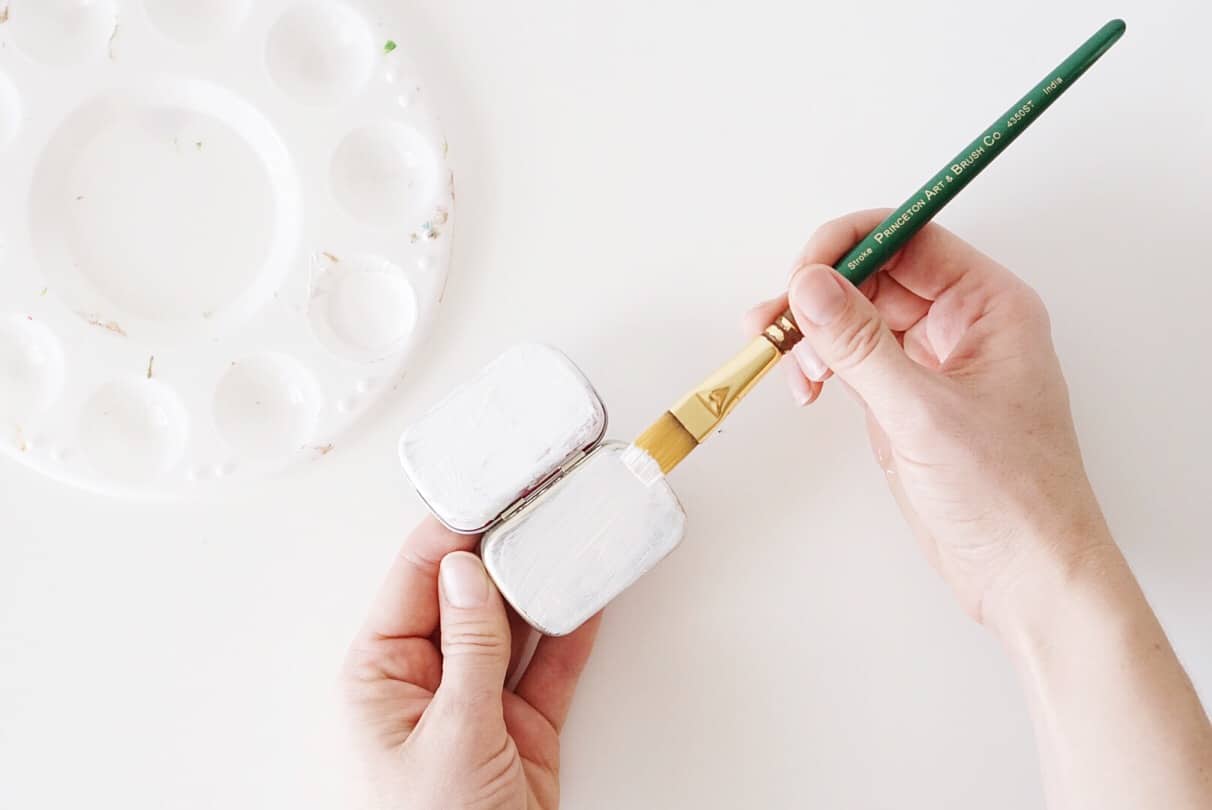 The first step is to prime your tin with a bit of white paint (I used acrylic) to cover up all the lettering so it won't show through your tape.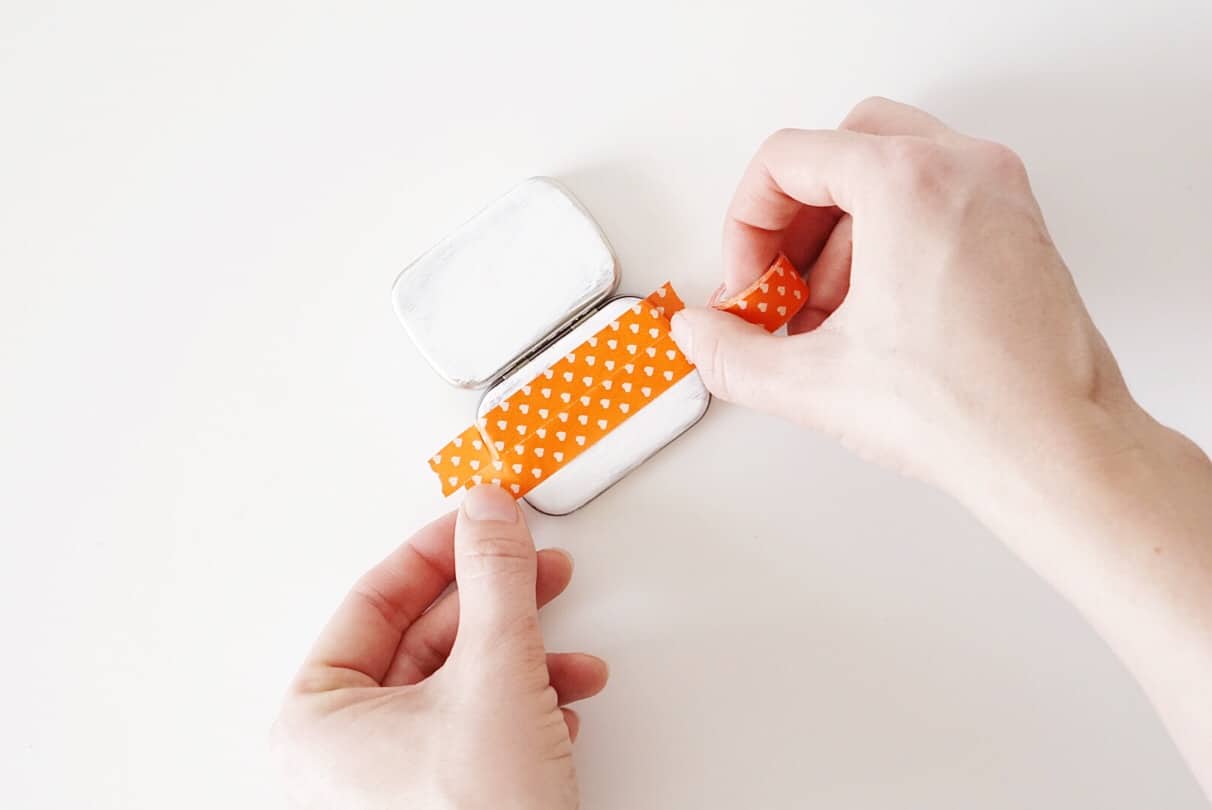 Cover the top and bottom of your tin with your favorite washi tape, making sure to line up the pattern on the tape and leave enough to hang over the edges.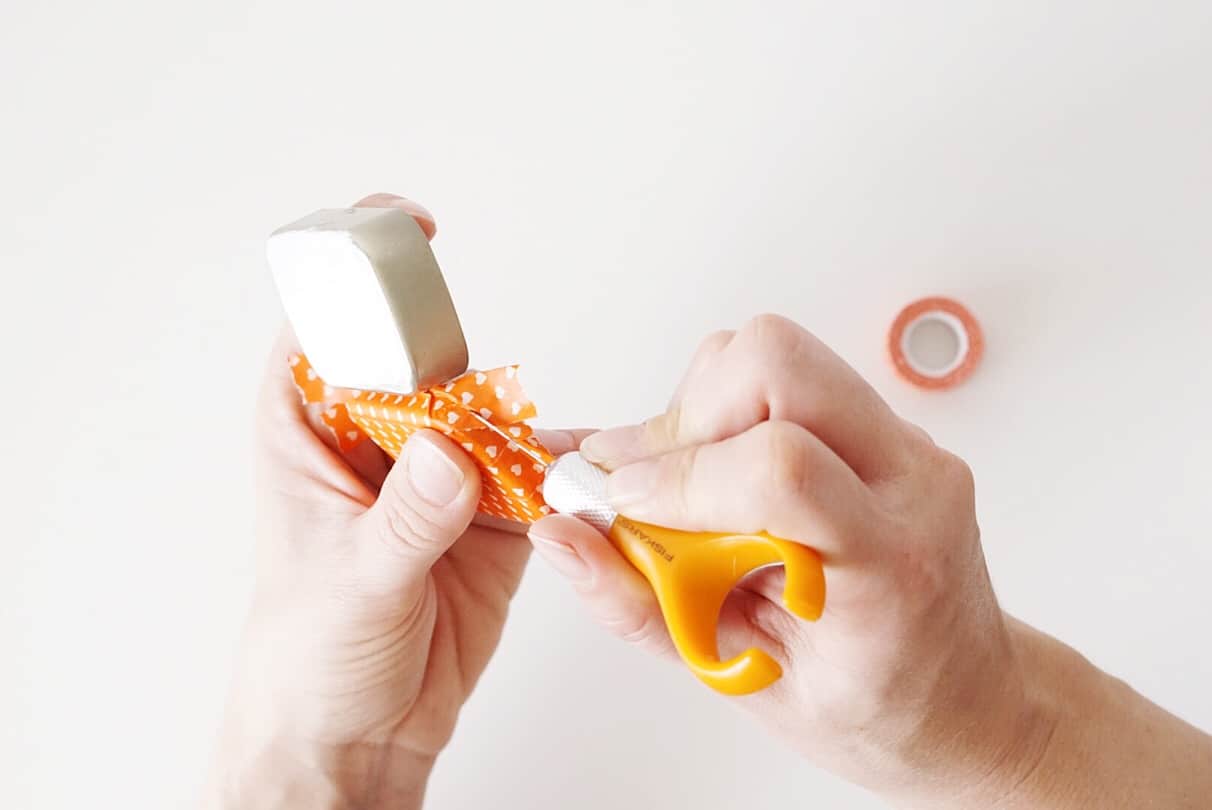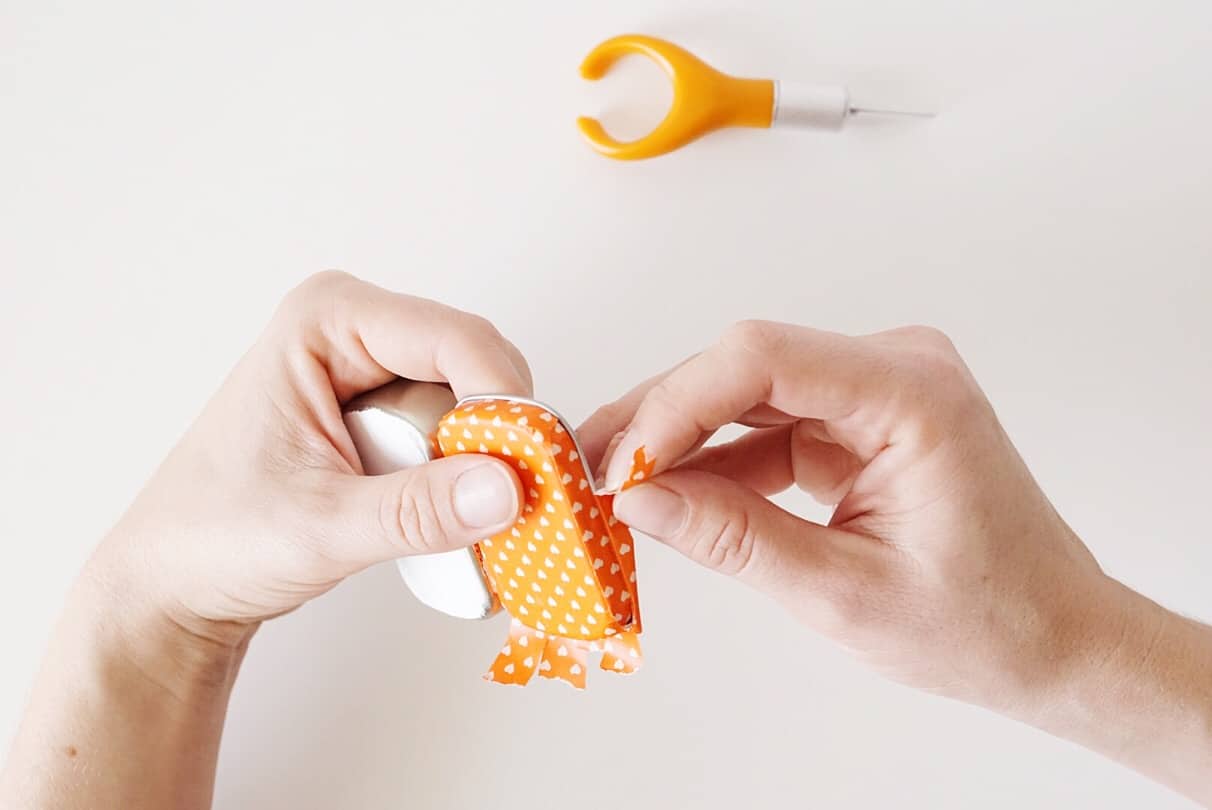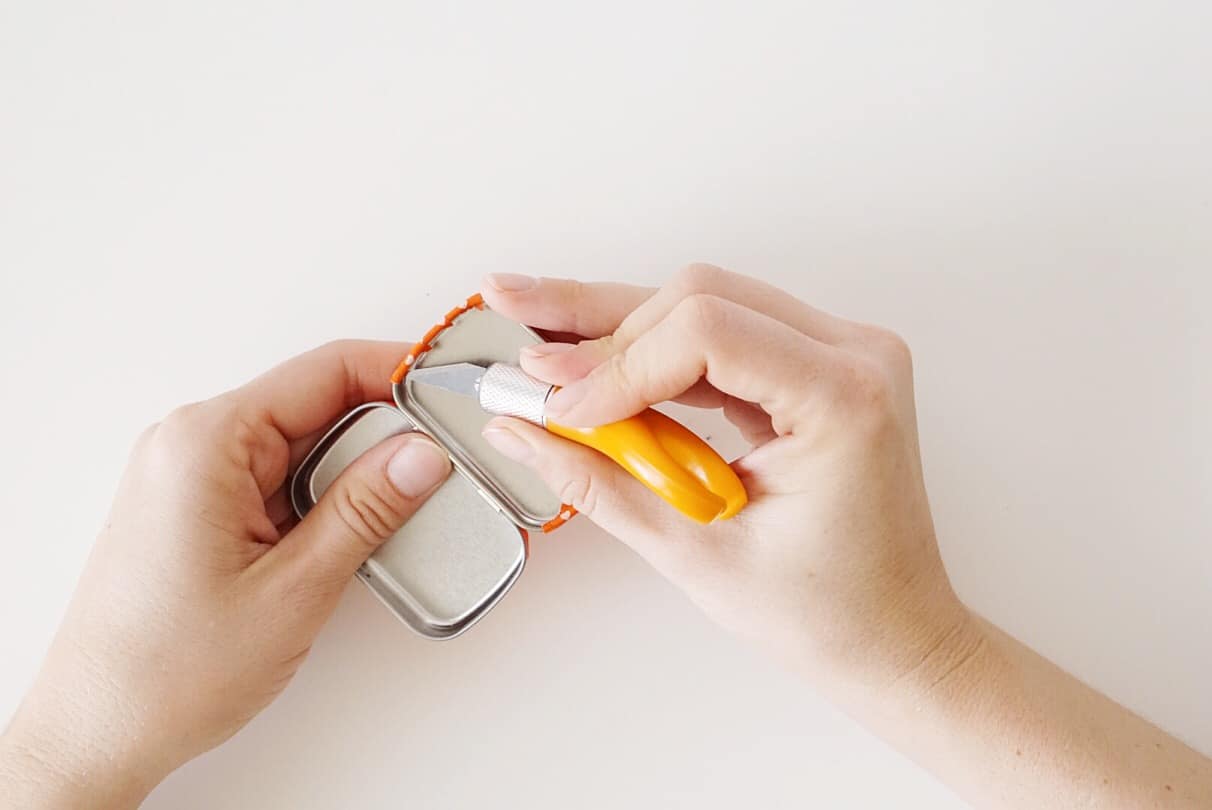 Use the X-Acto knife to cut away the excess tape on the outside and inside of your tin.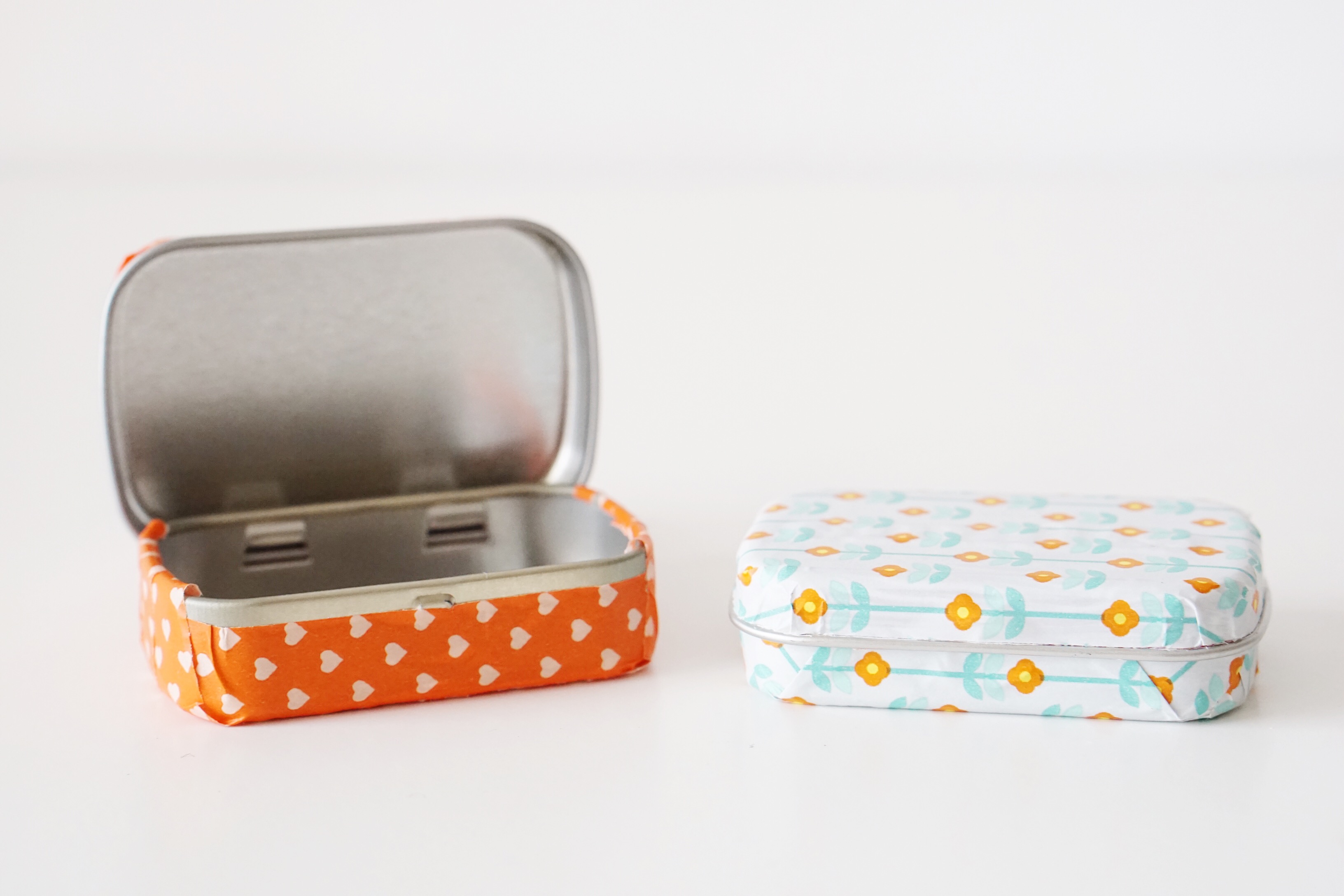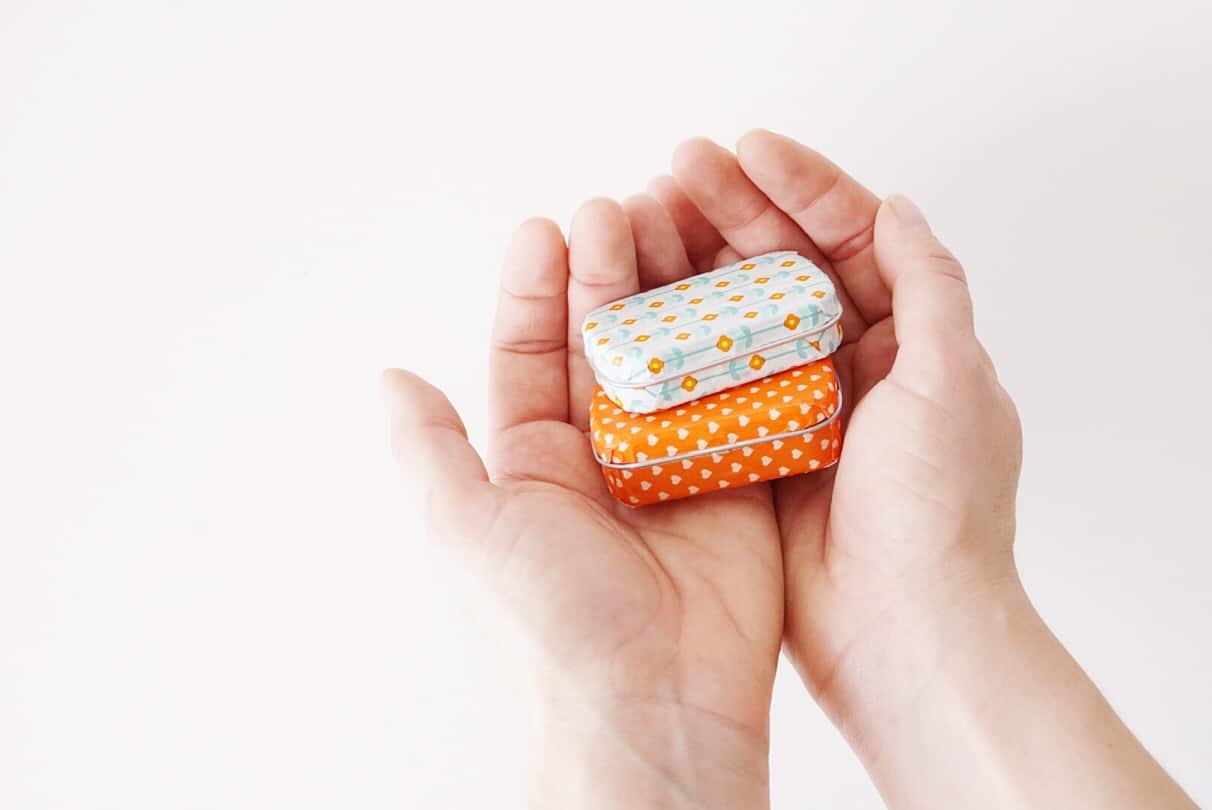 I love the cuteness of these mini tins! What would you stash in yours? If you enjoyed this creative reuse idea, be sure to stop by my tutorials page. And if you're looking for something to listen to while you craft, check out my podcast The Maker View. Happy making everyone!
PS – for more washi tape crafts, visit the blog Washi Tape Crafts. You'll find tons of ideas!