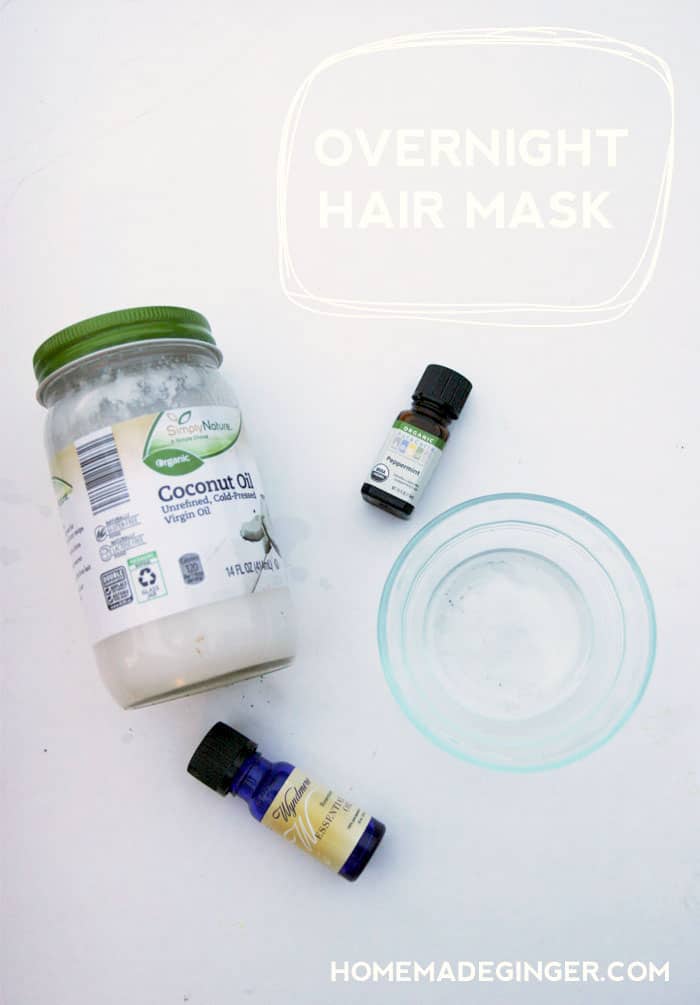 Hey it's Megan from Homemade Ginger and I'm back to share a super quick and easy overnight coconut oil hair mask recipe. It's summer and I know my hair gets dry from all of the swimming and sun. You also might be trying to grow your hair out like I am (I had a bad haircut experience a few months back). This mask does wonders to make my hair feel amazingly soft and it helps with stimulating hair growth as well!  The morning after I use this mask, I have THE BEST hair day. It is seriously life changing and couldn't be easier!
Overnight Coconut Oil Hair Mask
Here's what you will need:
Coconut Oil
Rosemary Essential Oil
Peppermint Essential Oil
Hair Elastic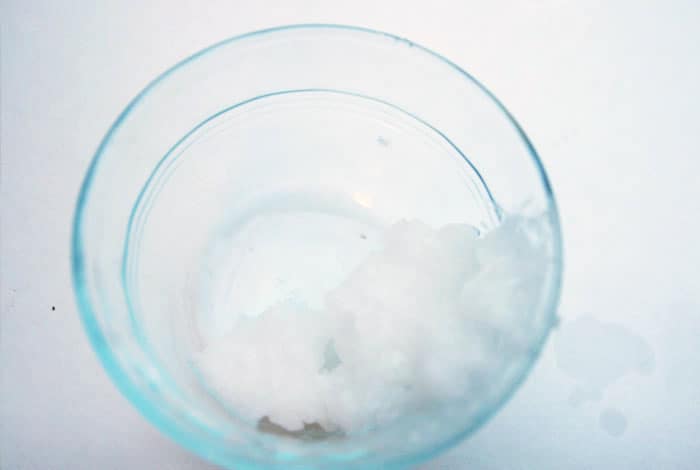 If you aren't familiar with coconut oil, it becomes liquid at higher temperatures. I find it easier to work with when it's in it's liquid state. I also think the warm oil mask is a little more effective .  . . or at least it just feels that way! So, you will want to take out a few tablespoons of oil depending on the length and thickness of your hair and melt it for a few seconds in the microwave. My hair is medium length and very thick, so I use about 4-5 TBS, just to give you a reference.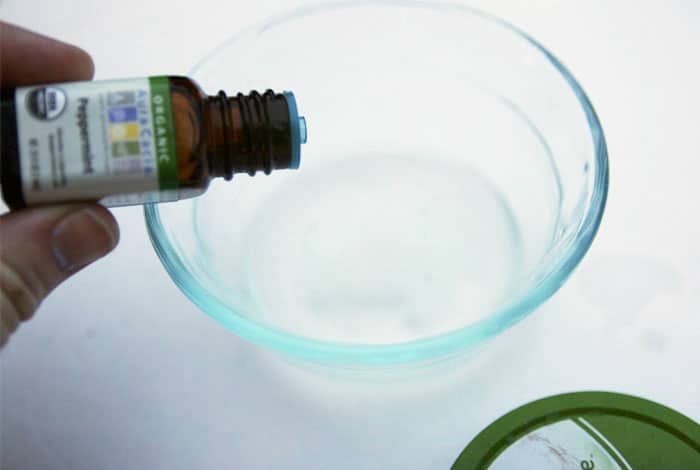 Next, add your essential oils. Peppermint stimulates the hair follicles to help your hair grow faster. It also helps with a dry scalp. Rosemary has anti-bacterial properties and helps with dandruff as well as makes your hair shiny. Either way, they both smell amazing and make you feel like you are in a spa! Add about 3-5 drops of each.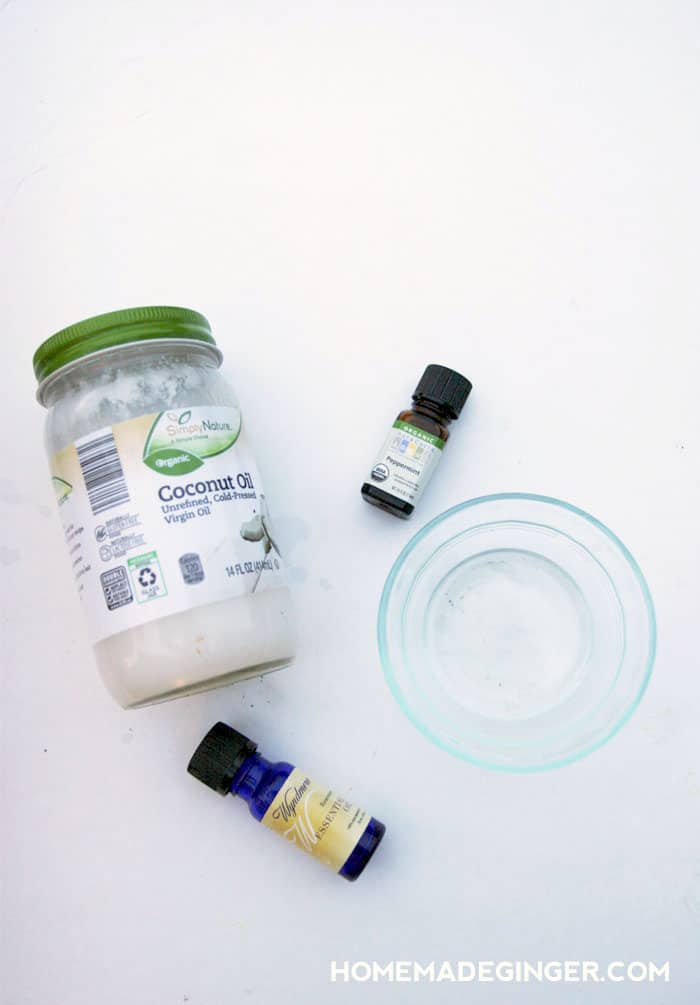 Now all you need to do is massage the oil into your scalp, then bring it down into the ends of your hair as well. Put your hair up in a topknot or bun and let it sit. I like to do this overnight coconut oil hair mask right before bed and keep it on until the morning, but you could also just leave it on for 30 minutes or so. Wash it out really well and enjoy your amazing hair! I shampoo three times to make sure the oil is completely out.
Thanks for letting me share this very random little recipe! You can find tons of other recipes like one as well as other DIY's over on Homemade Ginger. Also, check me out on Pinterest, Instagram and Facebook!