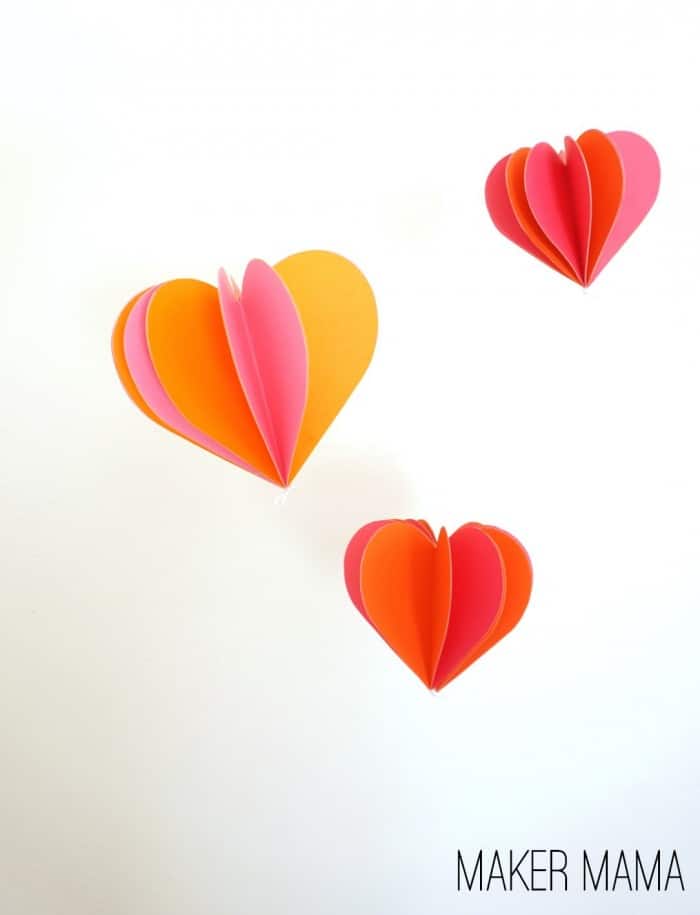 I love simple and bright holiday decorations. And after making my holiday card ornaments, I knew exactly what I wanted to make this Valentine's Day! Hang them up in clusters or add a single one to a doorknob, however you use your paper heart ornaments, they're bound to make your heart smile!
How to Make Paper Hearts Ornaments
To make yours, gather this:
Pretty cardstock–don't use printer paper, it needs to be sturdy
A heart template
Pencil
Scissors
Glue
String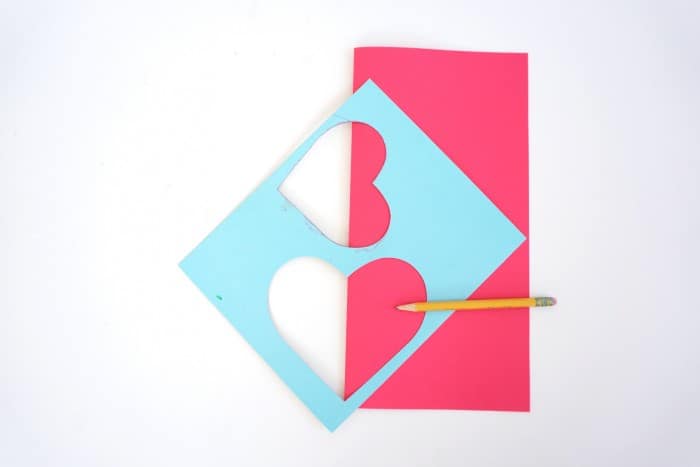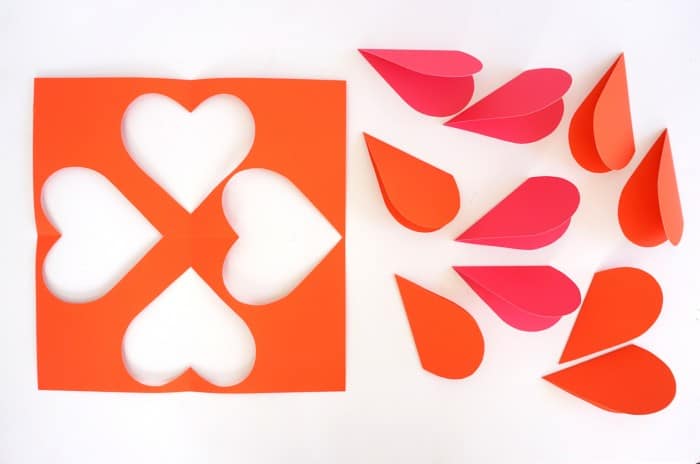 Fold your cardstock in half and trace half of the heart template as many times as you can. If you're using two colors, you want six of each, or a total of twelve.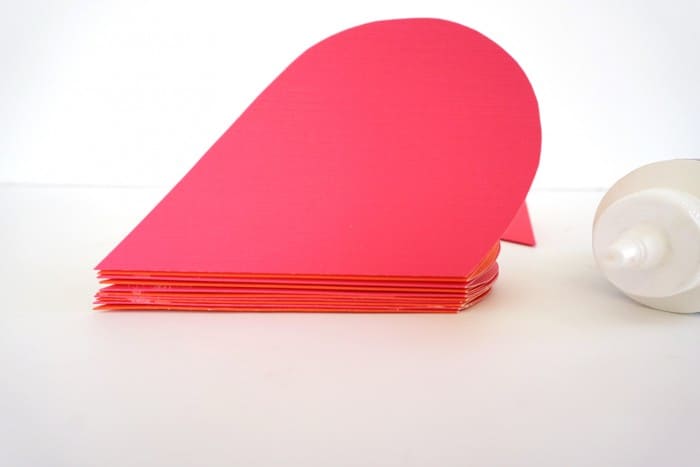 Alternating colors, glue your folded hearts to form a stack. I recommend placing them under something heavy to help them set.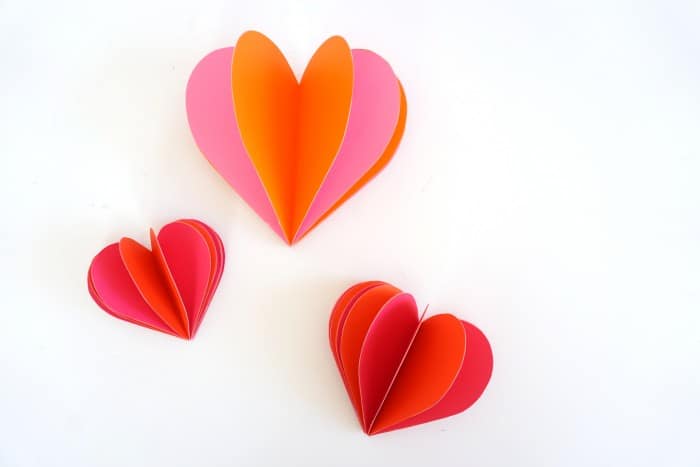 Looking good! You can use your hearts with a flat back like this, too, if you like.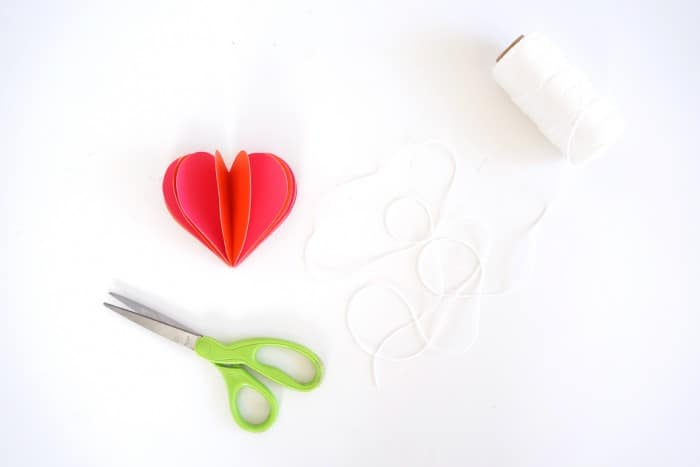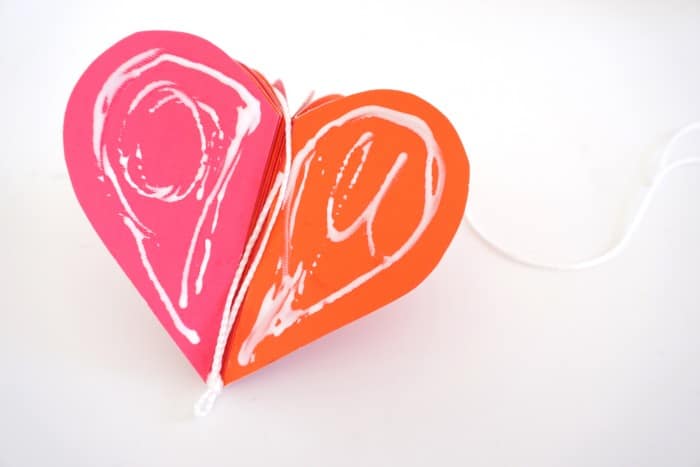 To hang yours, cut a long piece of string and fold the end up and tie a knot to hang out of the bottom of your heart. Glue the first and last halves of the heart together with the string in between, and you're ready to hang your heart ornament!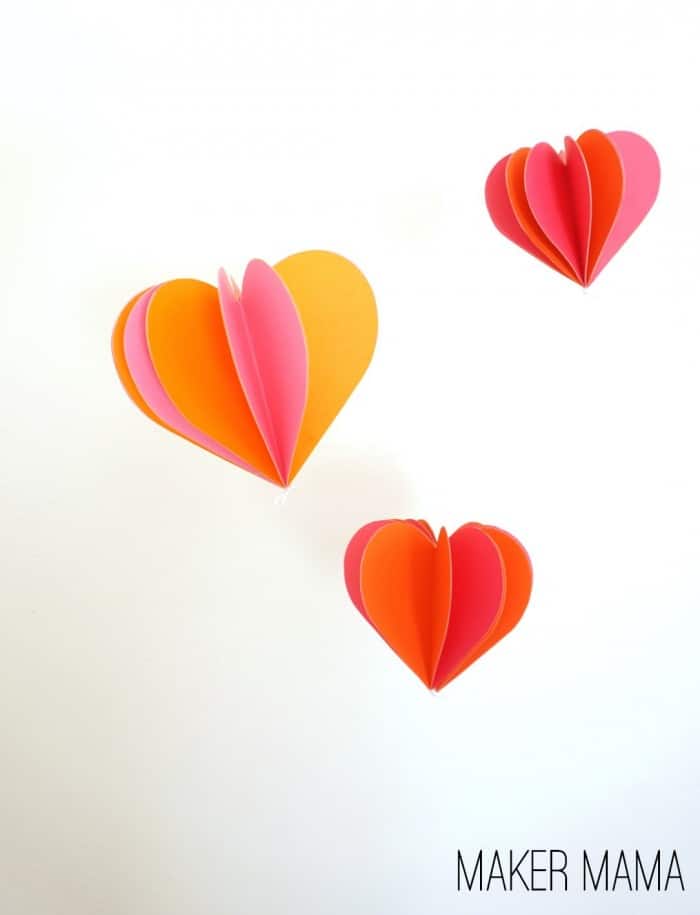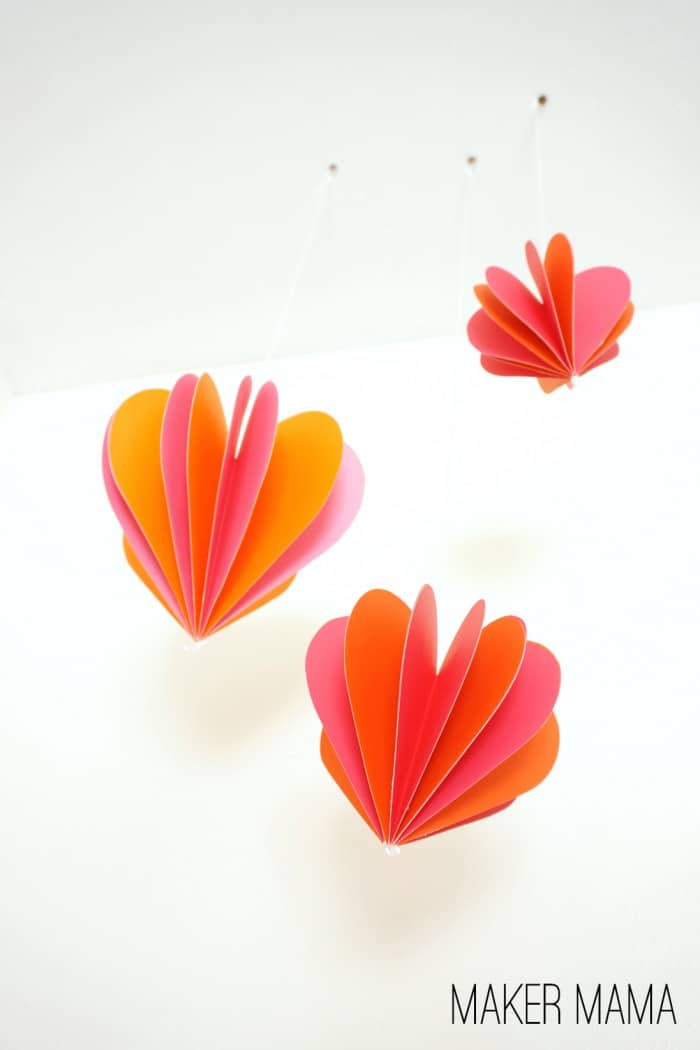 Did you enjoy this how-to? Make sure to check out the Maker Mama tutorial gallery and read my recent post on 7 ways to find creative inspiration!