Stick a whole bunch of these heart DIY wall decals onto your living room wall to make a fun (and temporary) Valentine's Day themed accent wall!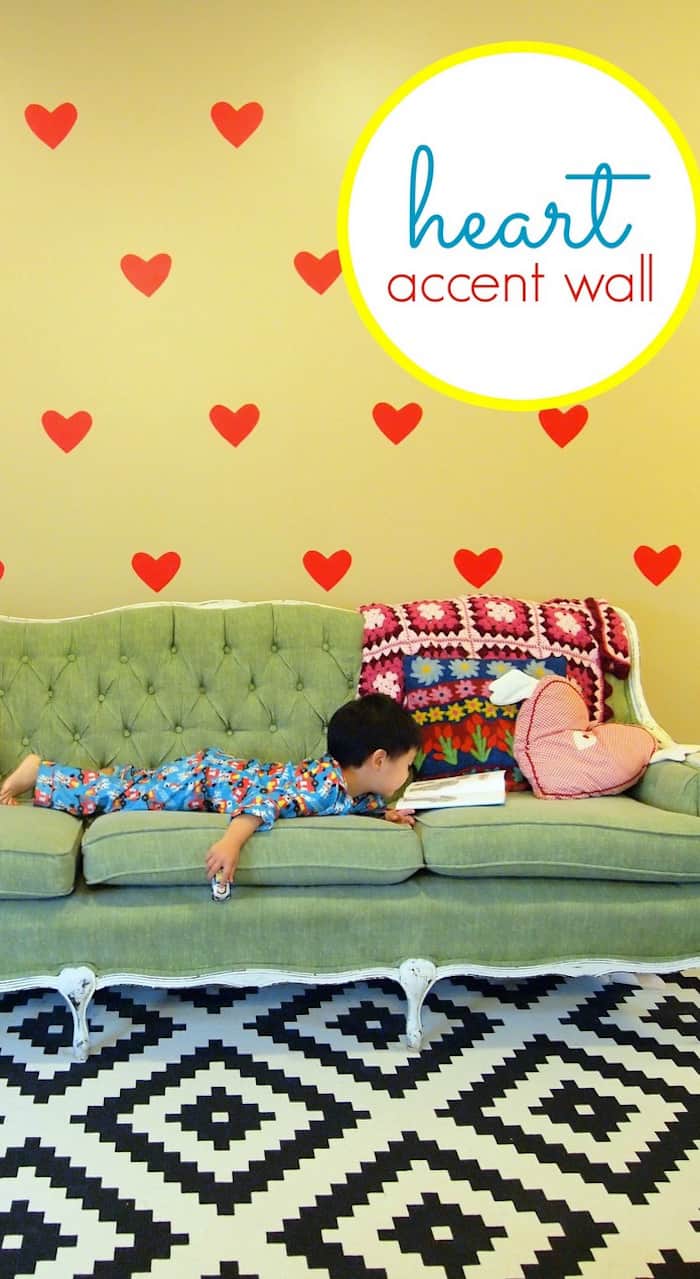 Valentine's is coming up and love is in the air. Can you feel it? Hiya! It's Leslie from Pink Stripey Socks. We recently took down our Christmas decorations and I'll admit, I felt sad seeing our bare walls.
I wanted to spruce them up for Valentine's Day, but didn't want to spend a fortune (or my entire weekend) doing so. Luckily, I had leftover red contact paper from a DIY Toadstool Chair Project.
So I used it to make quick and easy Heart DIY wall decals. Then, I stuck a whole bunch onto our living room wall to make a fun (and temporary) Valentine's Day themed accent wall!
DIY Wall Decals
Here are the Materials I used:
Red Contact Paper
Pen
Scrap Paper
Masking Tape
Optional: Measuring Tape and Level
Step 1: Cut out a heart template.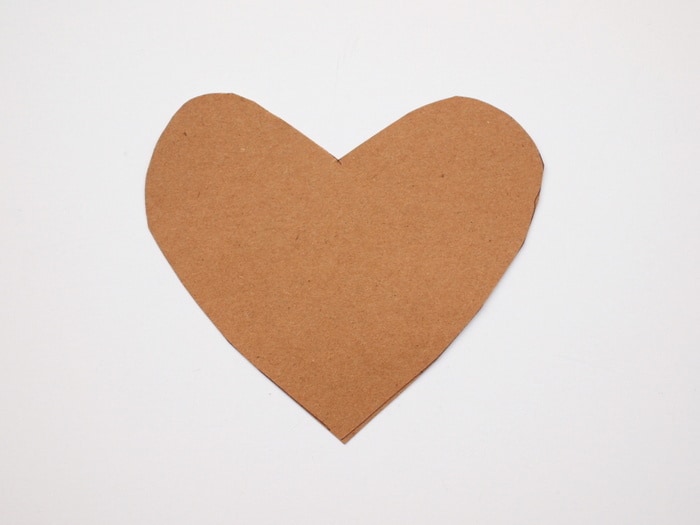 Step 2: Figure out where to place your hearts. Use masking tape to note where the hearts should go.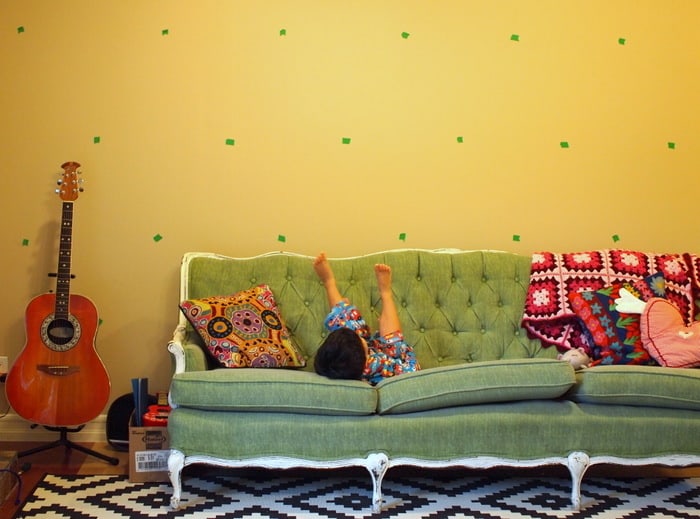 Not going to lie, this was the hardest and most time consuming part. I wanted an orderly design that spanned the entire wall. But, I'm not a patient crafter. Hubby and I started off using a measuring tape and level to figure out where to put each heart. Ehh…. It took awhile to make sure the measurements were correct. So after we marked a couple of spots with masking tape, I ended up just eyeballing the rest. That's why my pieces of tape aren't exactly in straight lines. But I don't mind one bit. (If you're a precise kinda crafter, then by all means measure away!)
Step 3: Trace your heart template onto the back of your contact paper. Then, cut out a ton of hearts. (I cut out 39!)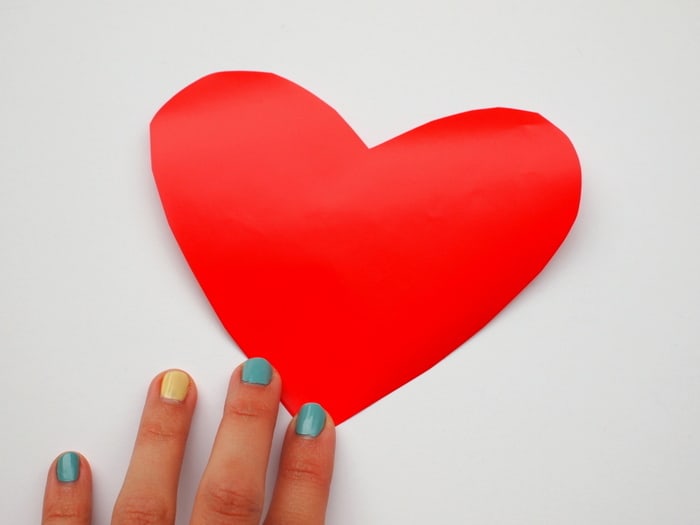 Step 4: Unpeel and stick the hearts in place. (I started off in the middle of the wall and worked my way outwards. I thought this would help me make straight lines and even out the spacing. )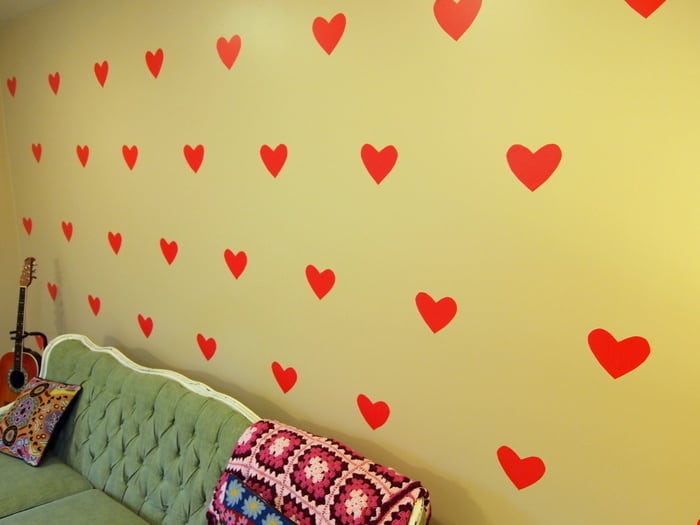 Tada! Now we have a heart accent wall that really stands out and didn't break the bank. My son and I love the way it looks. Hubby is still on the fence. But hopefully he'll grow to love it soon.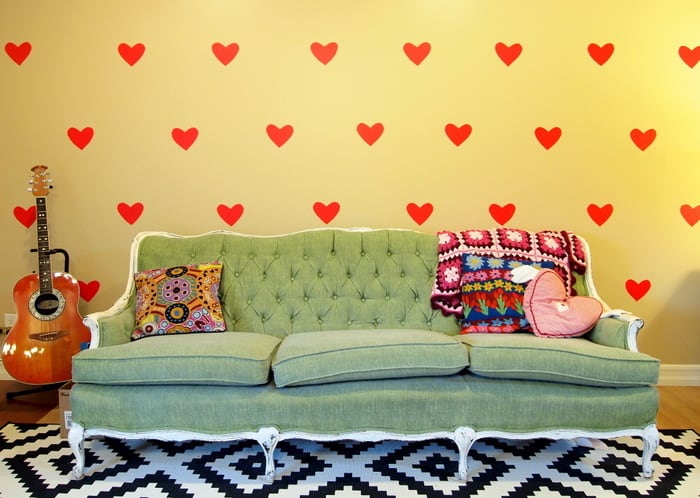 Ka-pow! Love is in the air!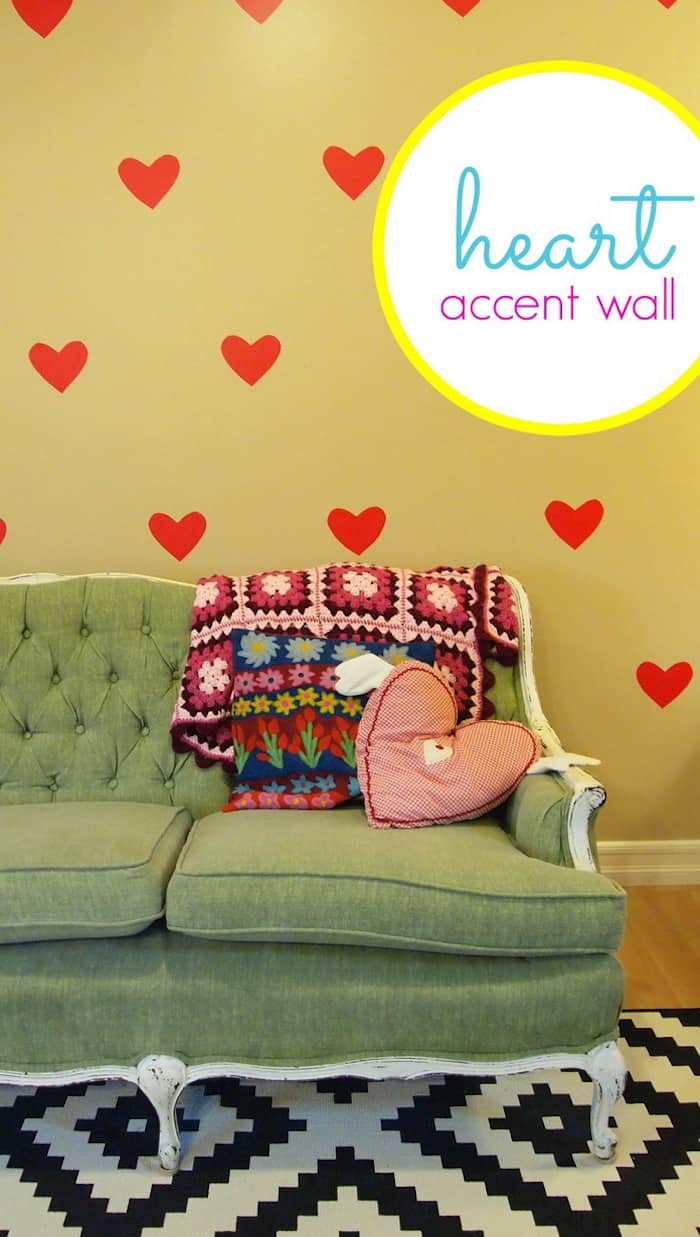 For fun, kid-friendly ideas, check out my blog Pink Stripey Socks, or my Facebook, Instagram, Pinterest, or Twitter accounts!
Happy making, friends!