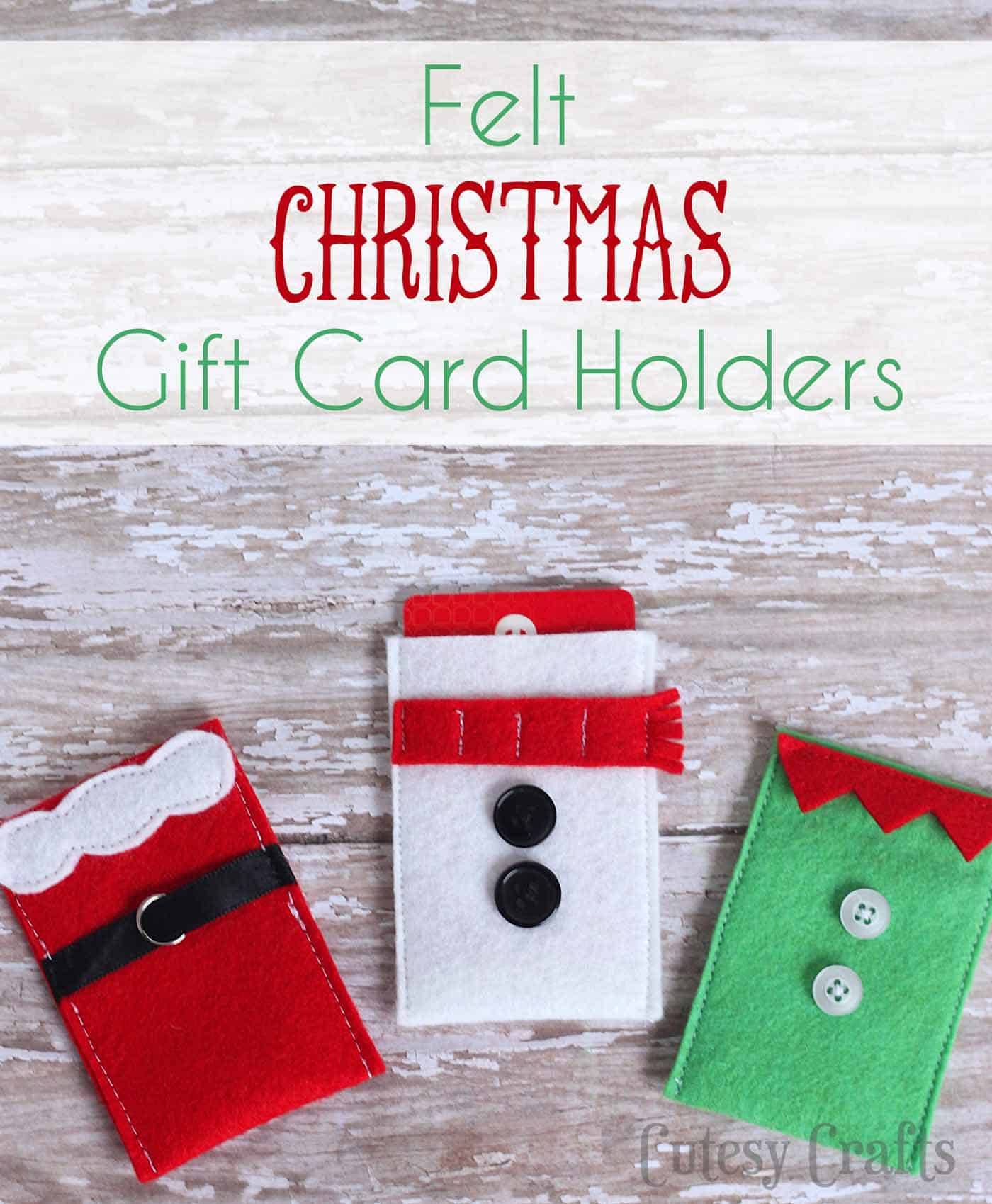 Giving gift cards for Christmas is always an easy option. Let's be honest though, it's not very exciting. To make gift card giving a little more fun this year, I made these felt gift card holders. There's a Santa, a snowman, and an elf! Aren't they cute?! They are perfect for giving gift cards to teachers, co-workers, or anyone on your list. I think my husband's boss might be getting one this year.
Supplies needed:
Santa:

red and white felt
3/8-inch black satin ribbon
.47 inch split ring (I found a pack in the jewelry making section)

snowman:

white and red felt
two black buttons

elf:

green and red felt
two white buttons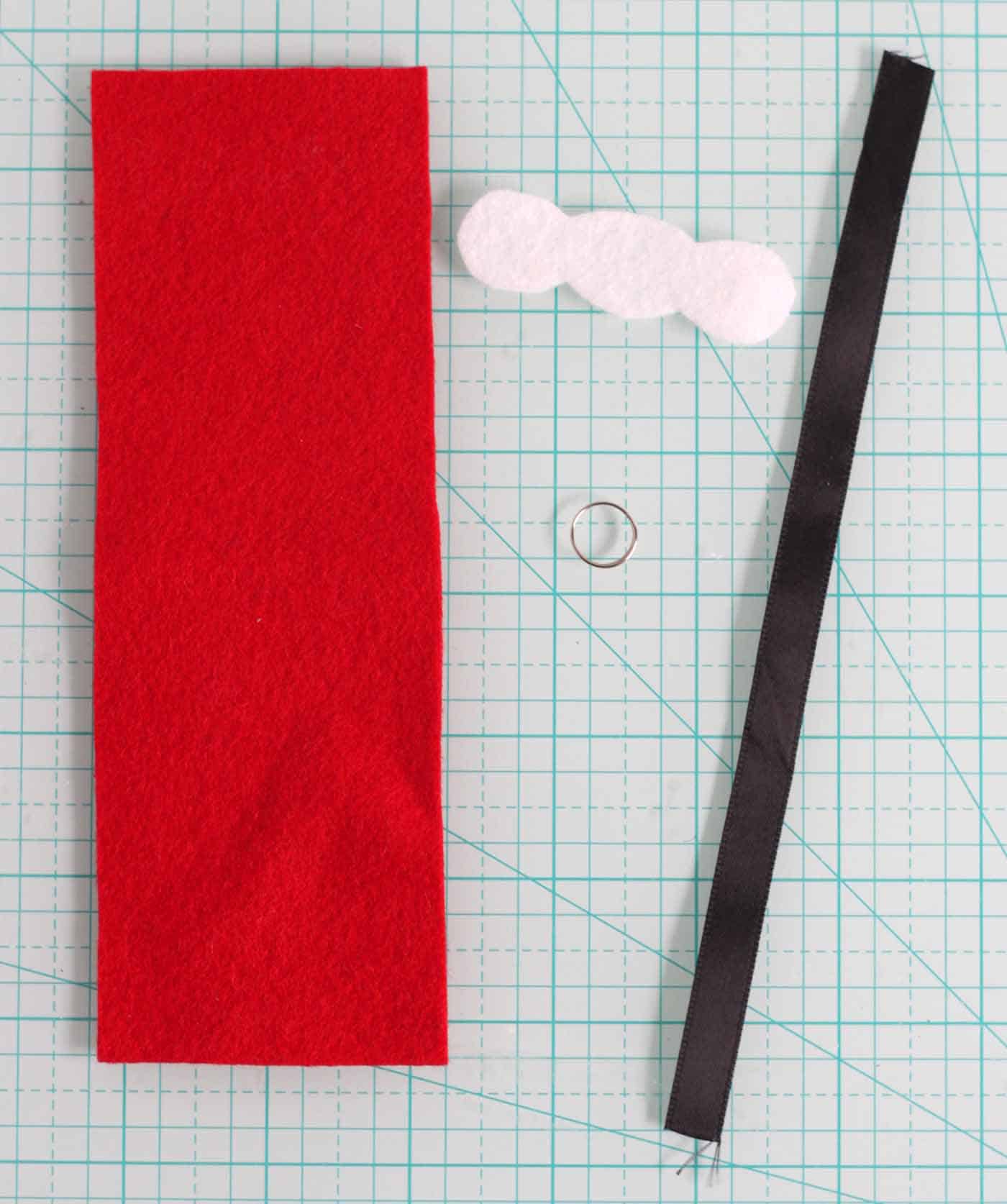 I'll show you how to make the Santa gift card holder since it's the most complex. Start by sewing just the top and bottom of the white part to a short end of the base.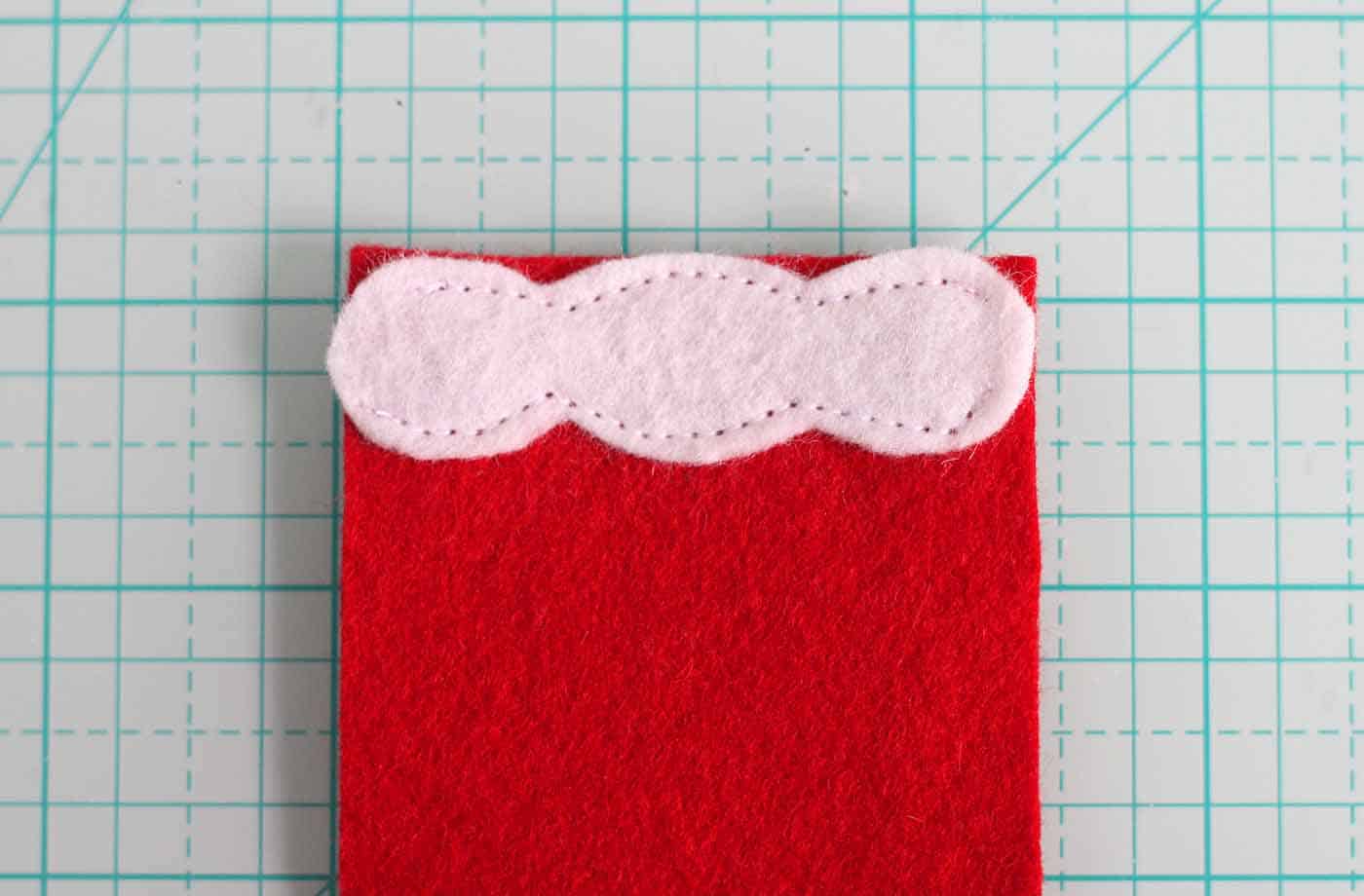 Cut a piece of ribbon about 1/2 inch longer than the width of the gift card holder and thread it through the split ring.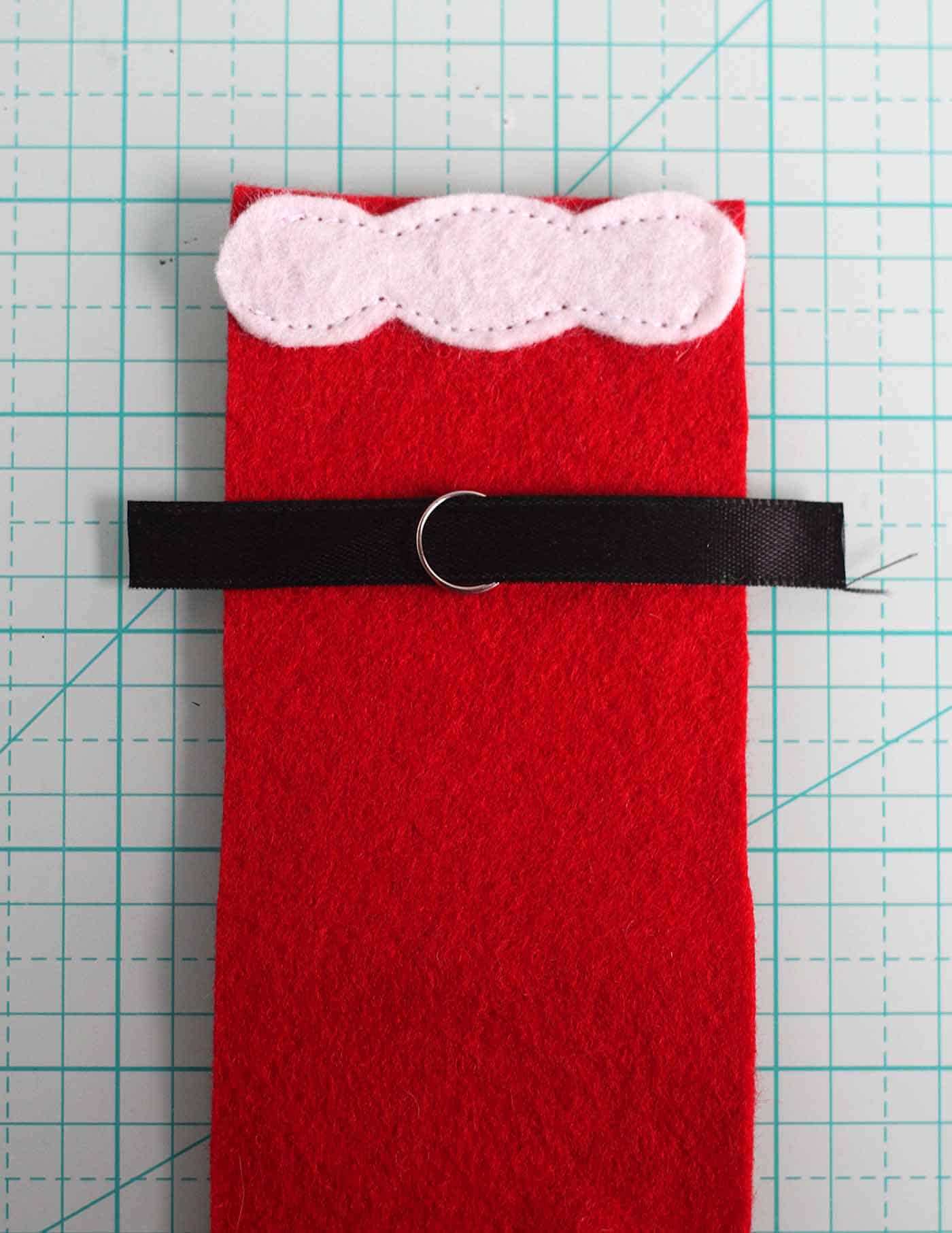 Fold the gift card holder in half, width-wise. Fold the ends of the ribbon under and sandwich them in between the top and bottom. Pin down each side. I like to use bobby pins for the ribbon.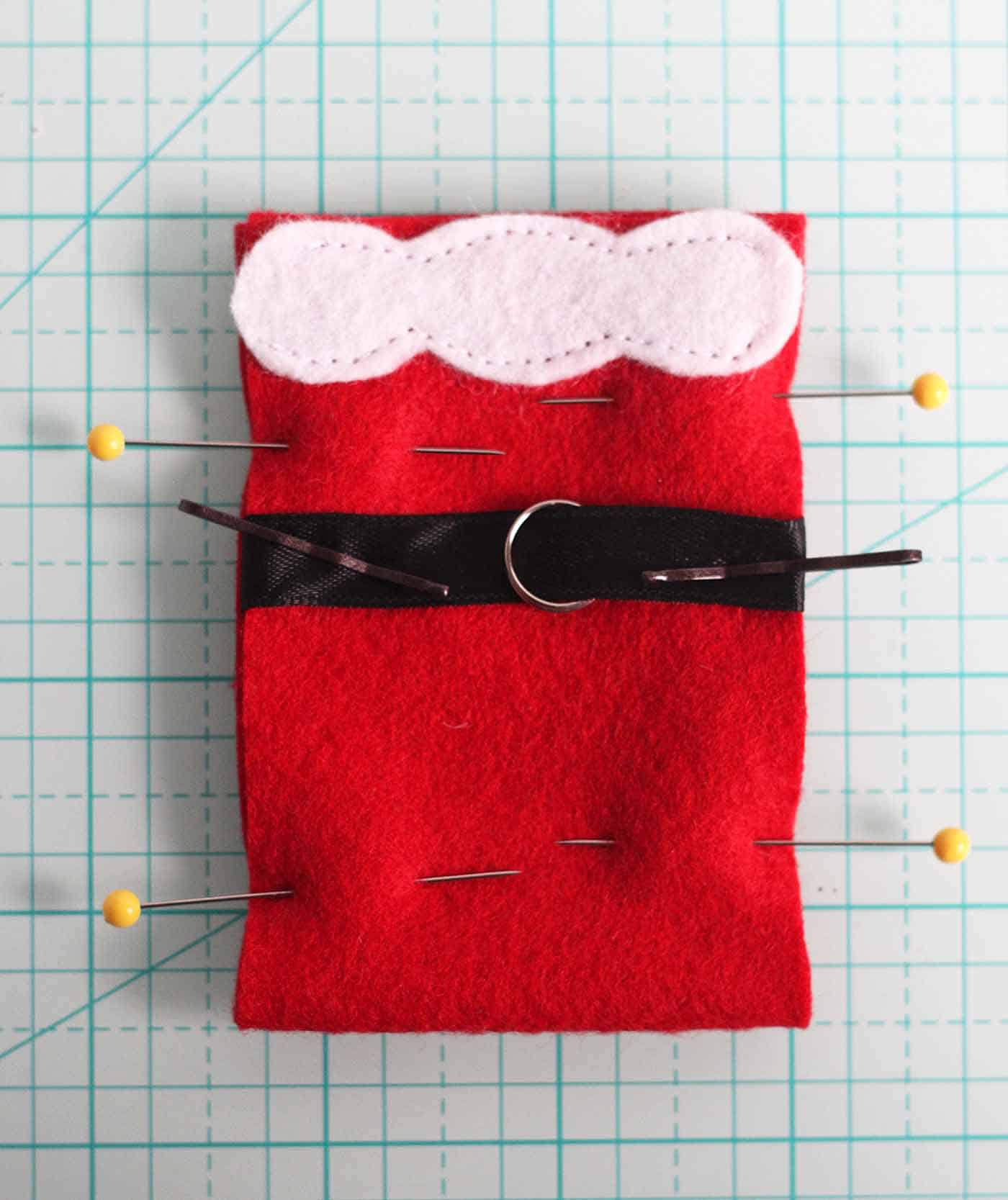 Sew down each of the long sides, getting as close to the edges as you can. Stop when you get to the black ribbon, and skip that part until the end. When you get to the white part on top, flip the white felt out of the way so you can sew under it.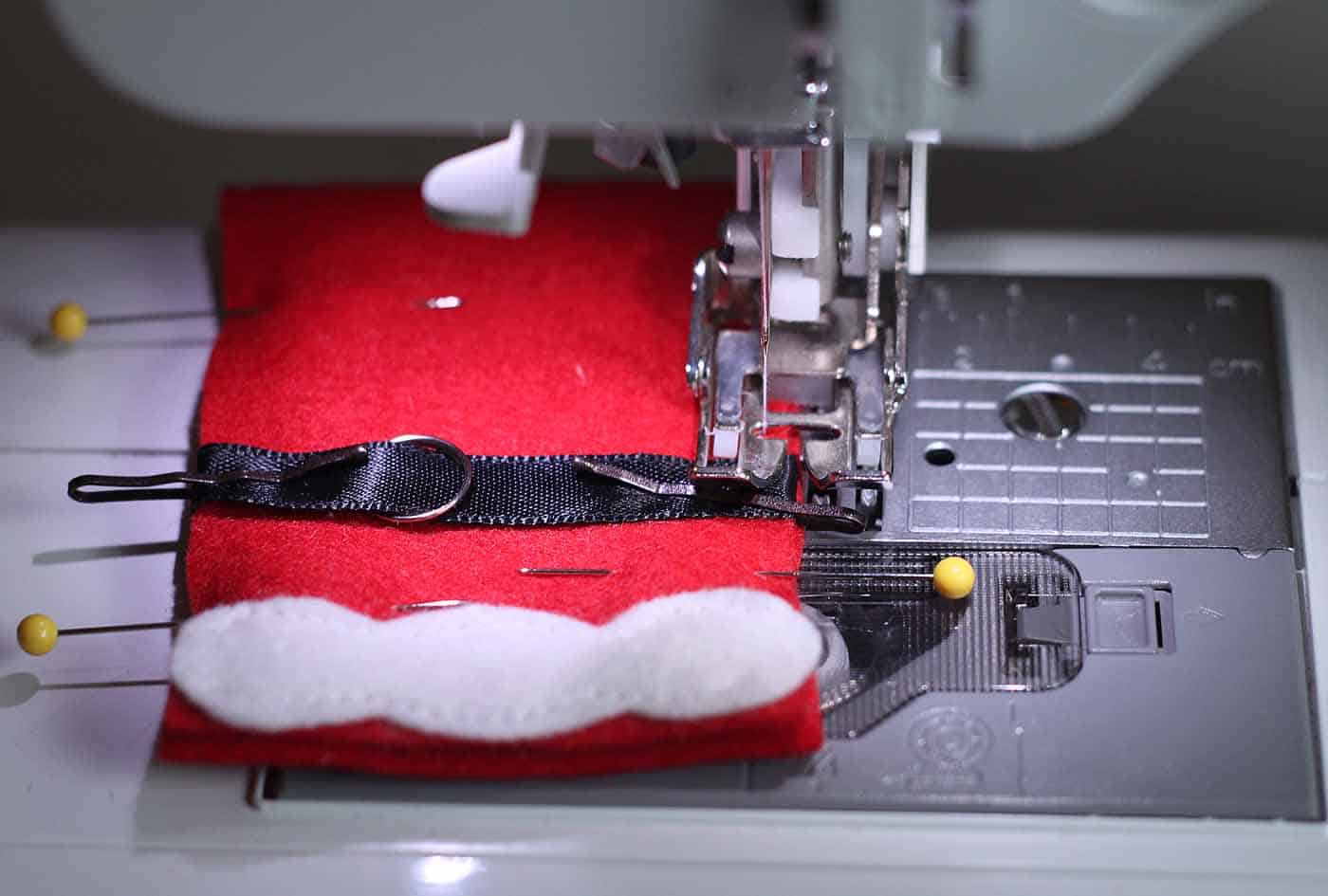 Change your top thread to black and sew over the sides of the ribbon. Here's a little diagram to show you the order of sewing.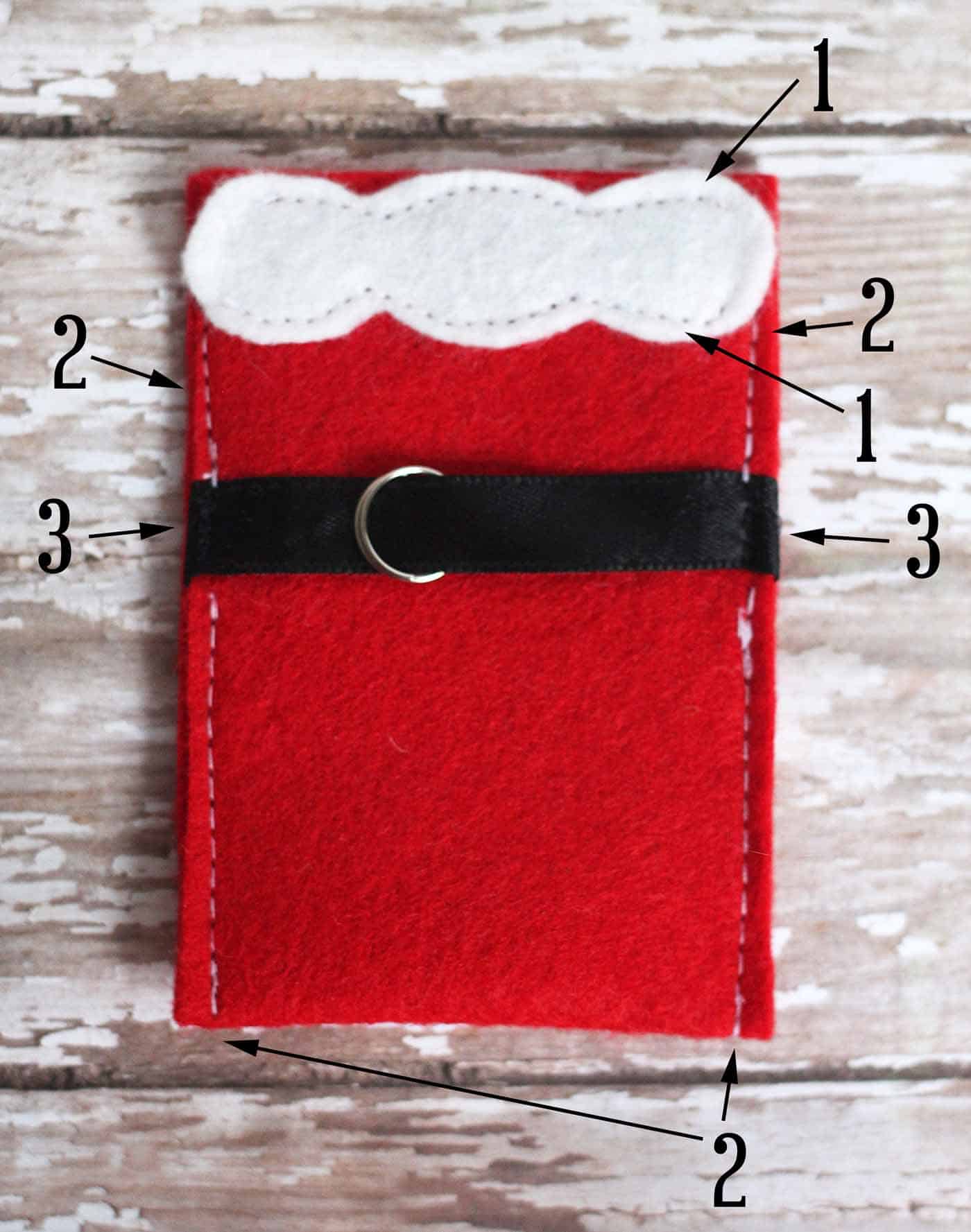 The elf and snowman are a little easier, so I'm just going to give you some diagrams to show you the order to sew everything.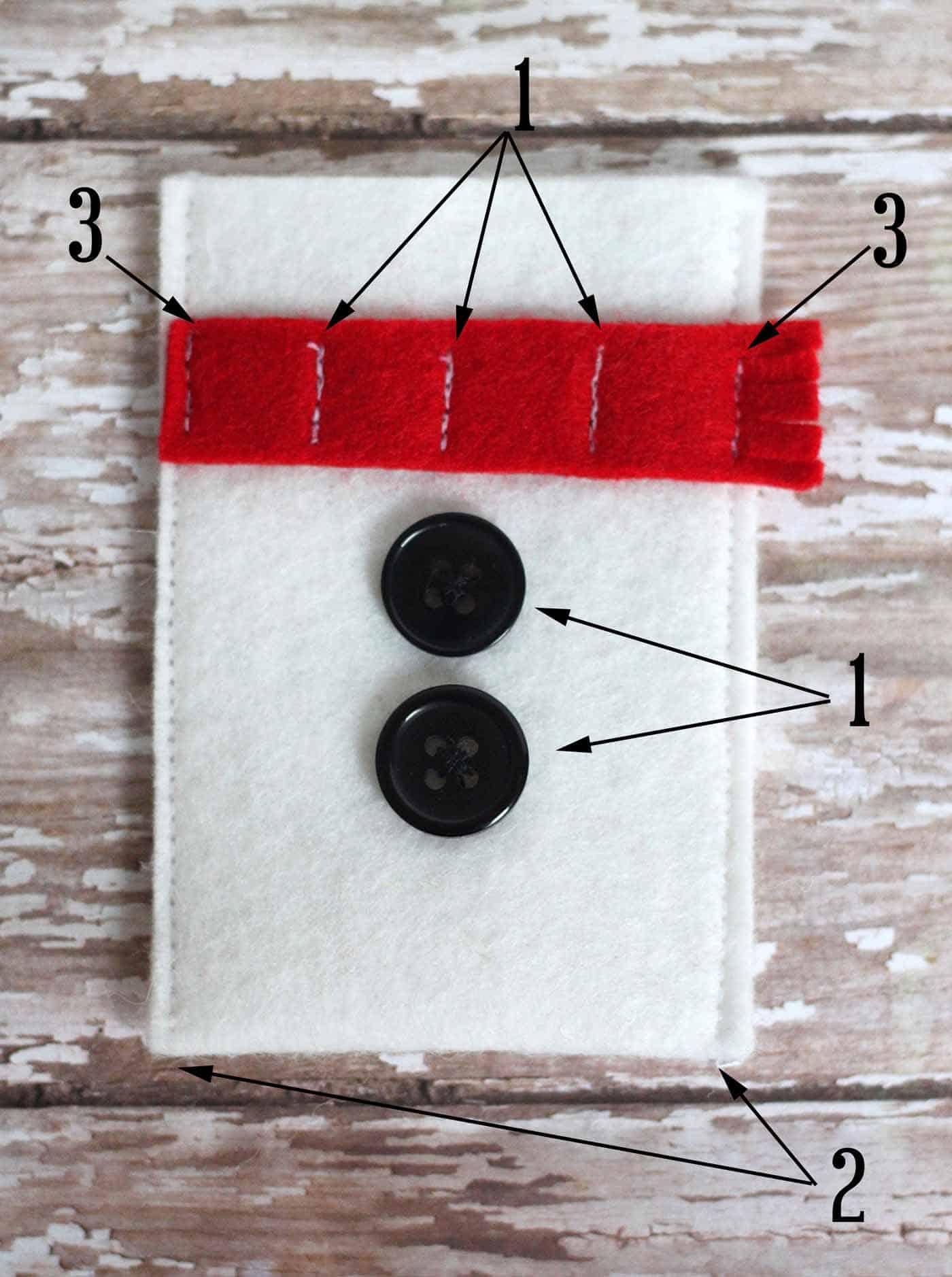 Which one is your favorite? I think I like the snowman the most.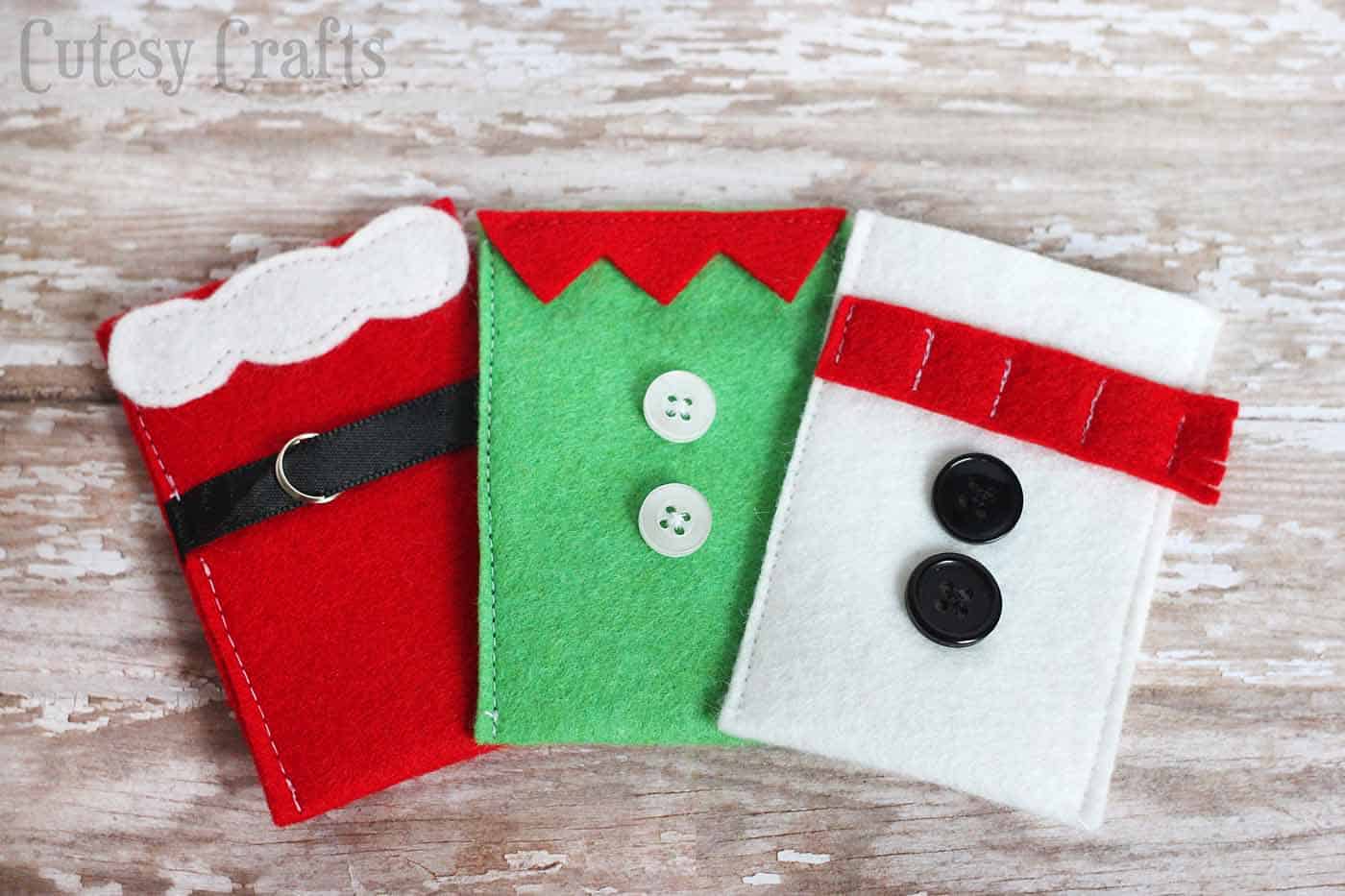 To see more projects like this, check out my blog. You can also find me on Facebook, Twitter, Instagram and Pinterest.