This Christmas wreath on wood is perfect for using up felt scraps! Make this DIY decor for a nice addition to a mantel or side table.
Skills Required: None. It's difficult to mess this project up since you're using scraps. You'll be doing some very basic gluing and cutting.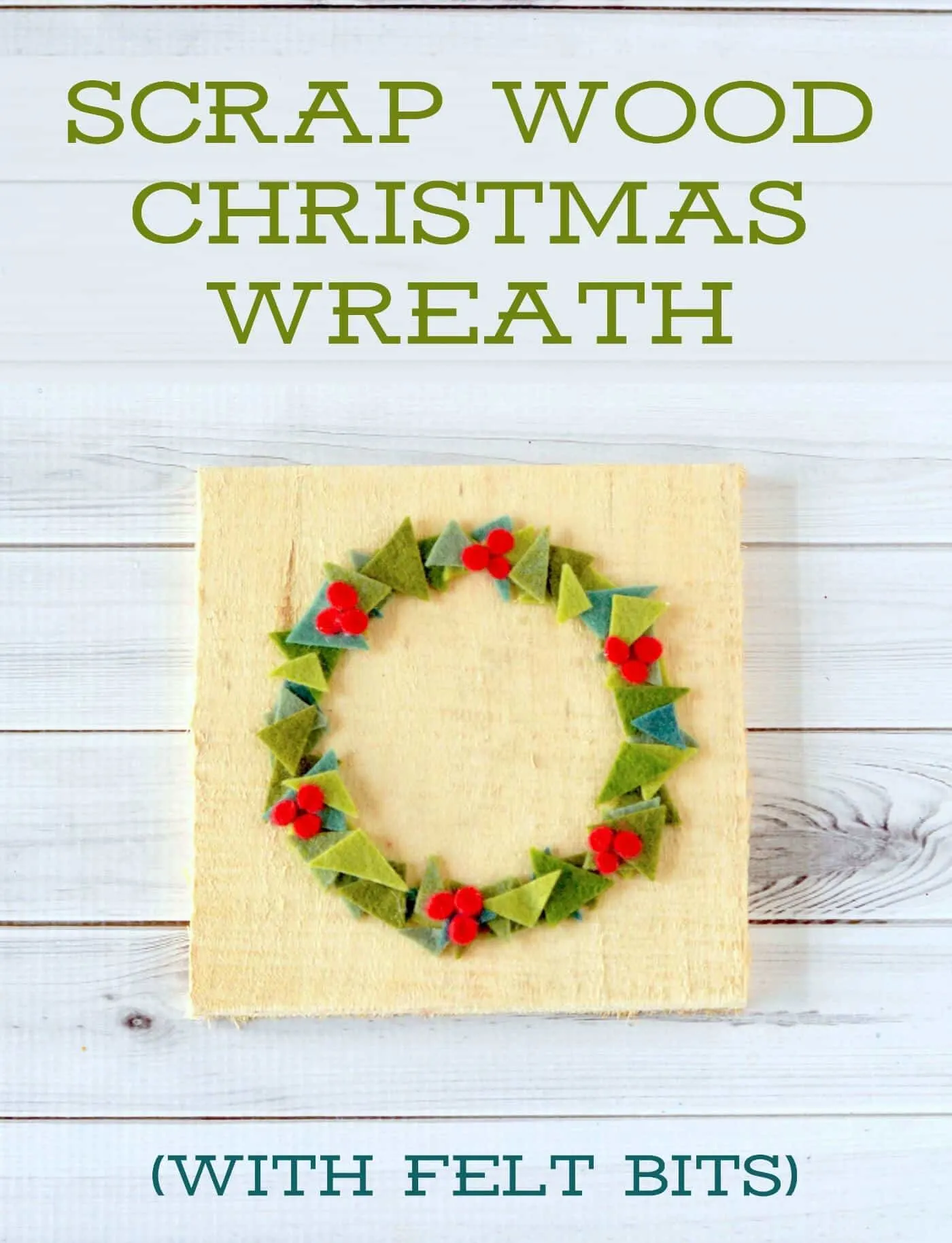 I absolutely love playing with felt! It's one of those under appreciated craft supplies that I feel doesn't get enough attention on a regular basis. And it's time to change all that – let's embrace felt Christmas decorations this year!
To start the process, I'm sharing this unique holiday wreath with you. All you're going to need are felt scraps and a piece of scrap wood (pallet wood works too), so raid your stash for this project.
Whatever felt colors you have are fine, though if you want to go more "traditional Christmas" choose greens (and red for the berries). It's got a bit of a modern touch, which I love.
And it's so easy, it can even be a Christmas craft for kids. Wouldn't it be a fun family project? Learn how to make it below.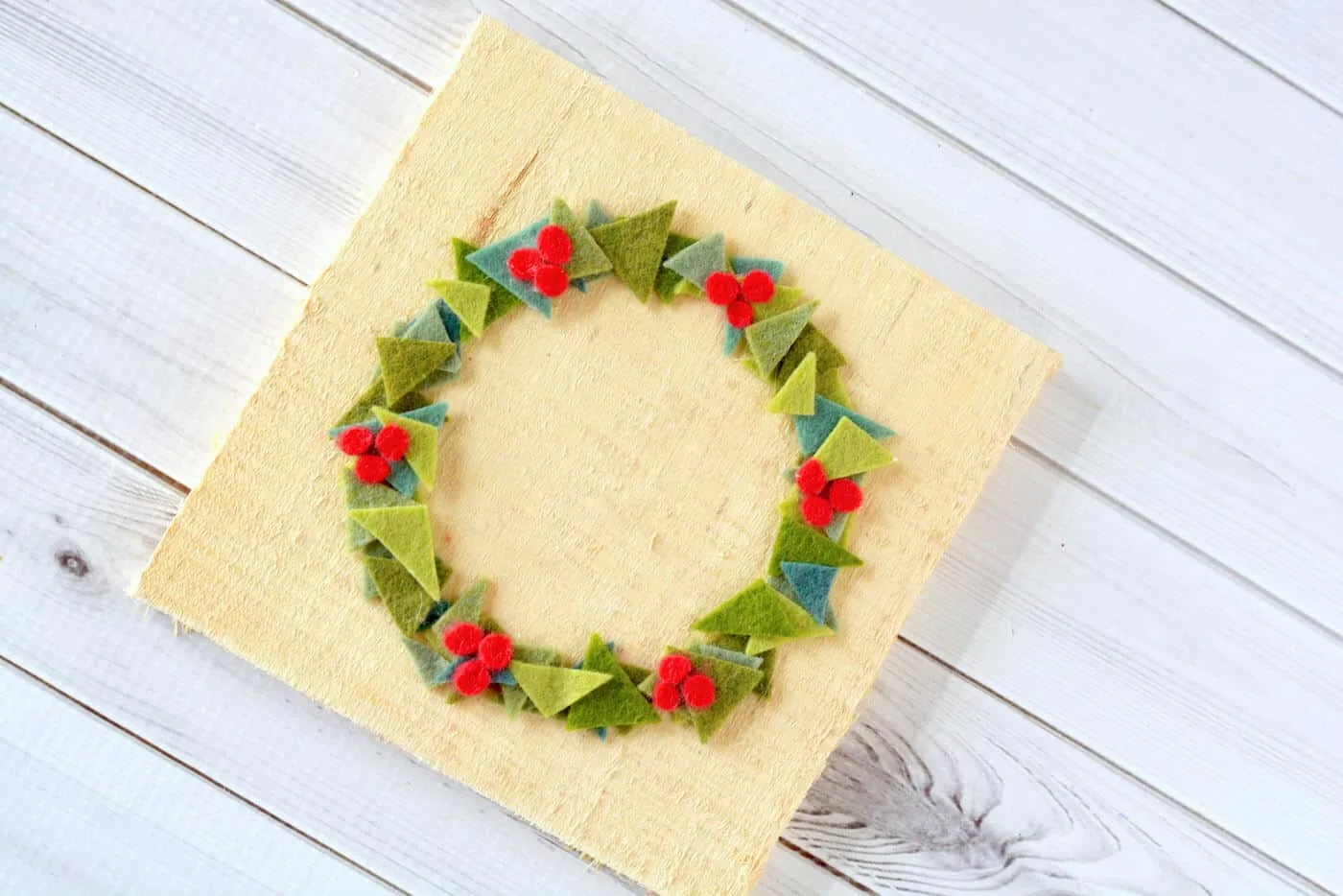 Christmas Wreath Wood Decor
Gather These Supplies
Scrap felt in various shades of green
Scrap felt in red
Scrap wood or pallet board (5.5″ x 5.5″ square)
Circle template (about 3.25″ diameter) such as a bowl or lid
Pencil
Scissors
Directions
Place your circle template onto your pallet board and trace the circle shape, lightly with a pencil.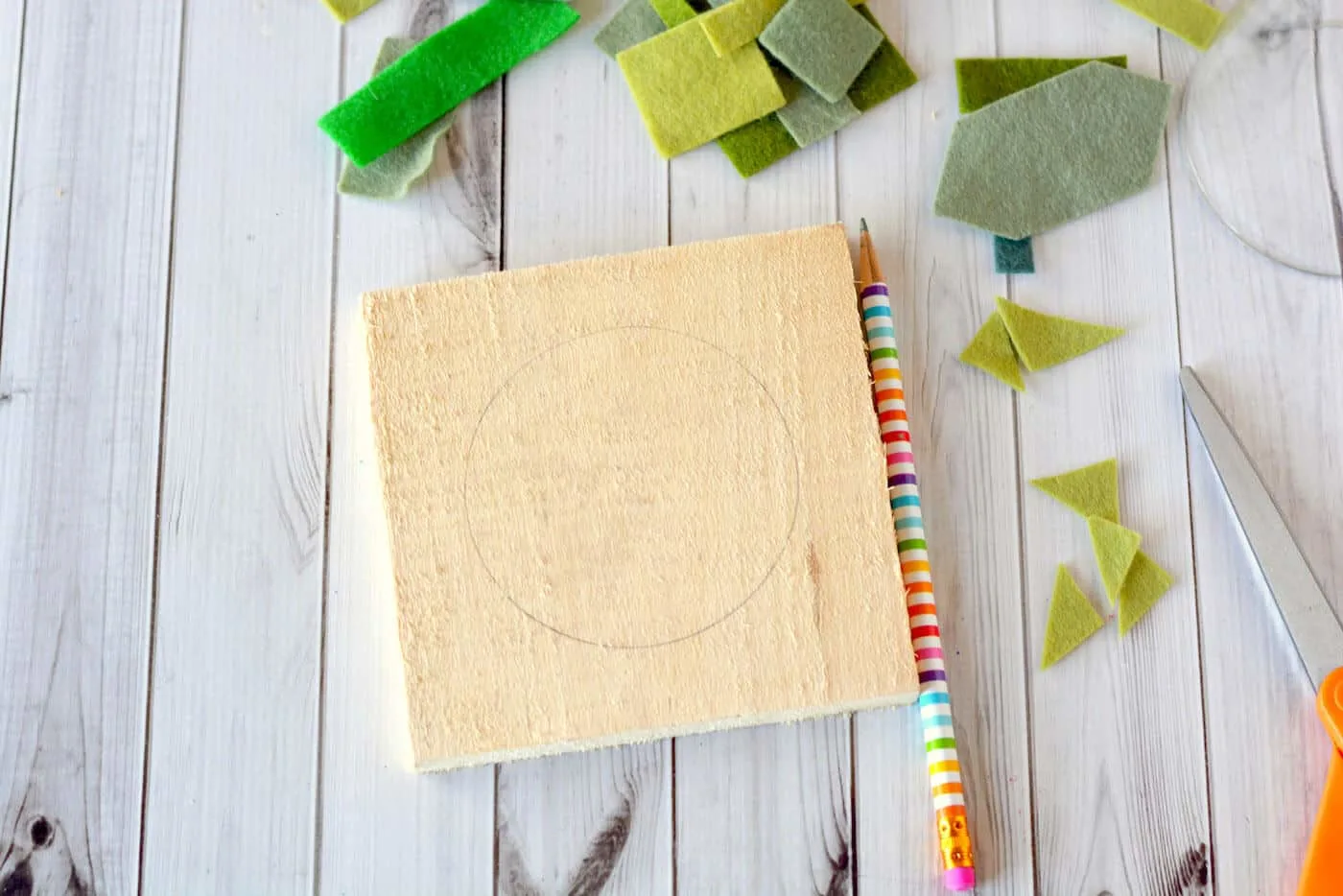 Cut your green felt into small triangles. The size shown ranges from 1/2″ to 3/4″ sizes of triangles. Cut any size you like.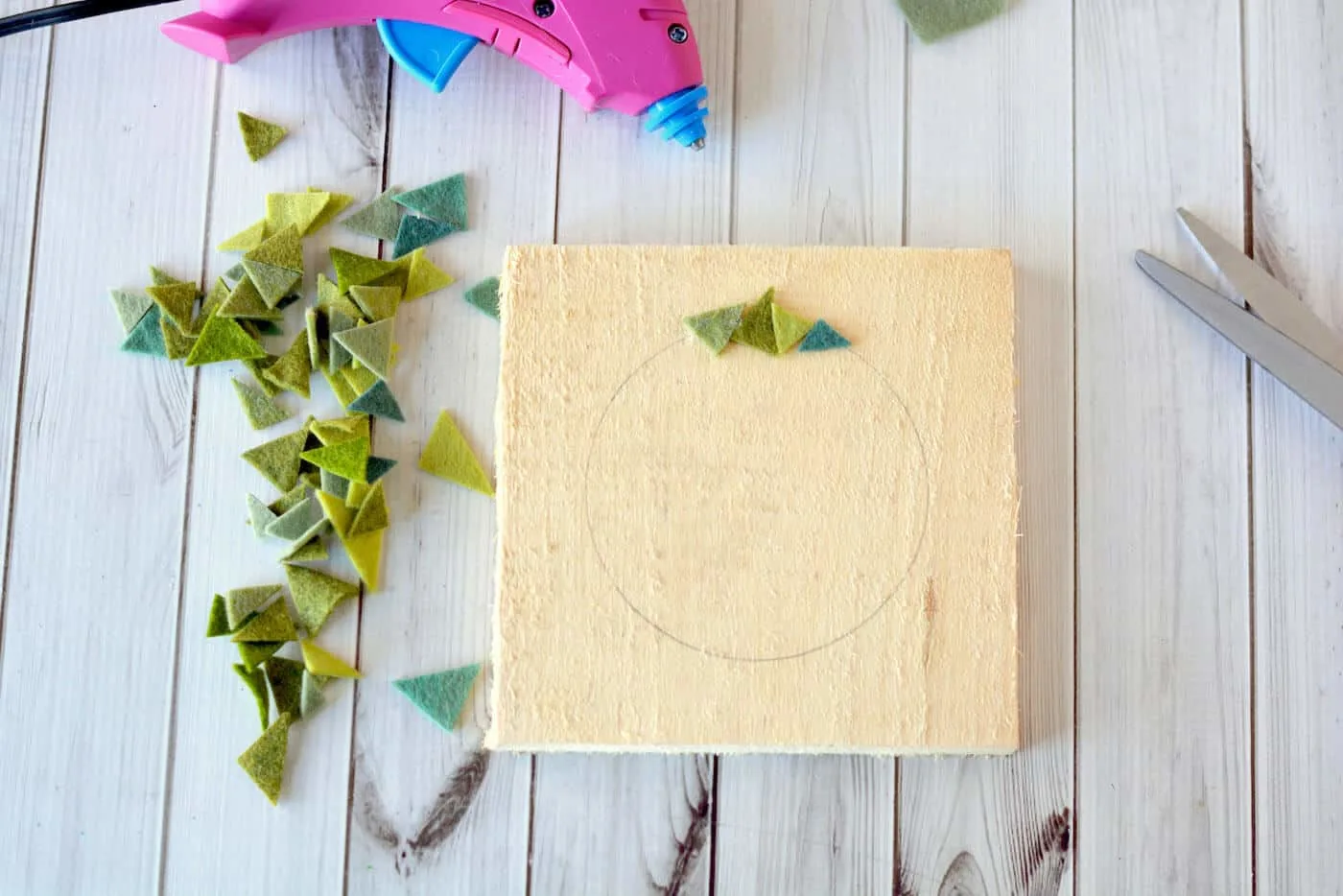 Use hot glue to attach the felt onto the board – place the green triangle shapes around the circle randomly as shown.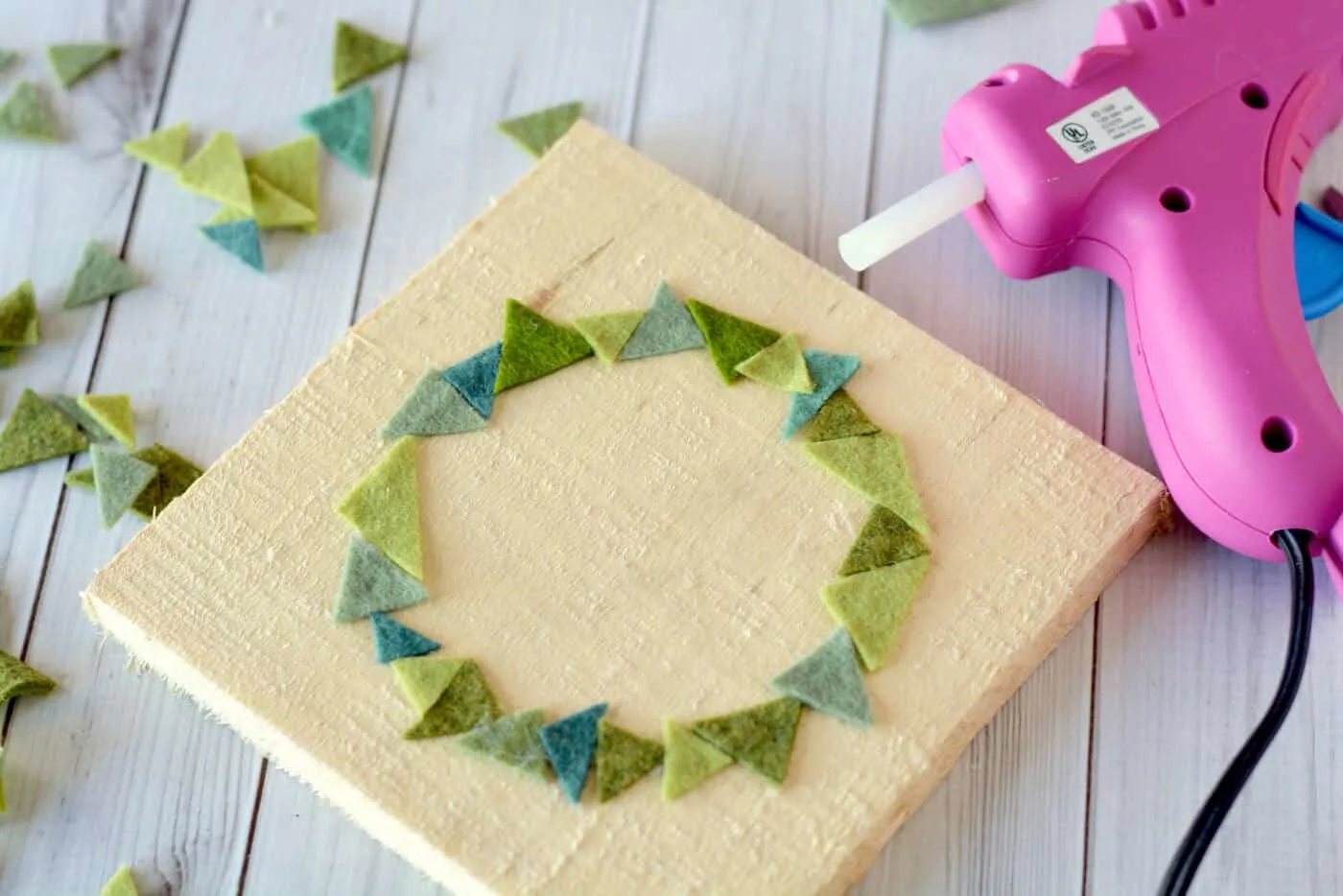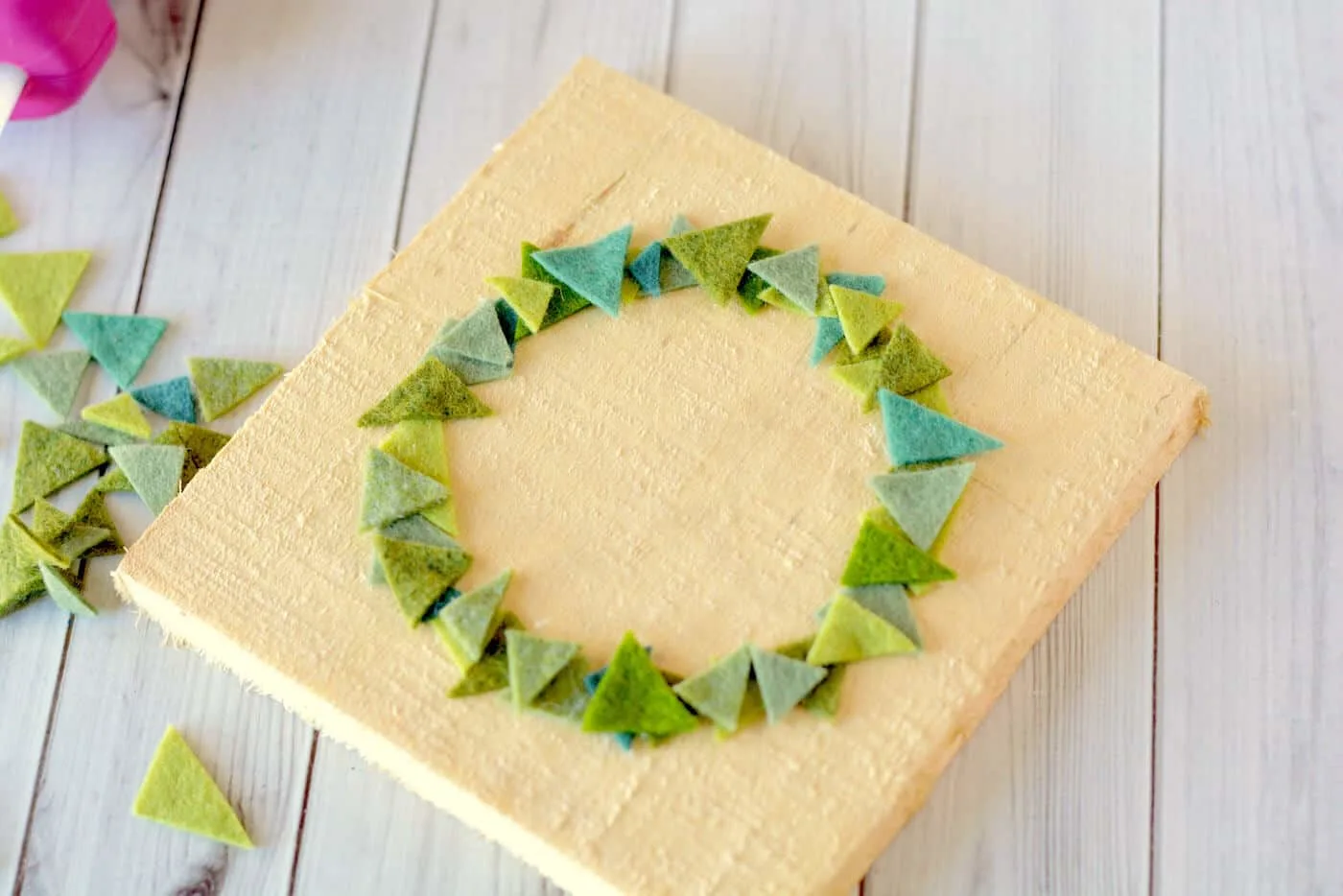 Keep layering until you are satisfied with your cute lil' felt Christmas wreath.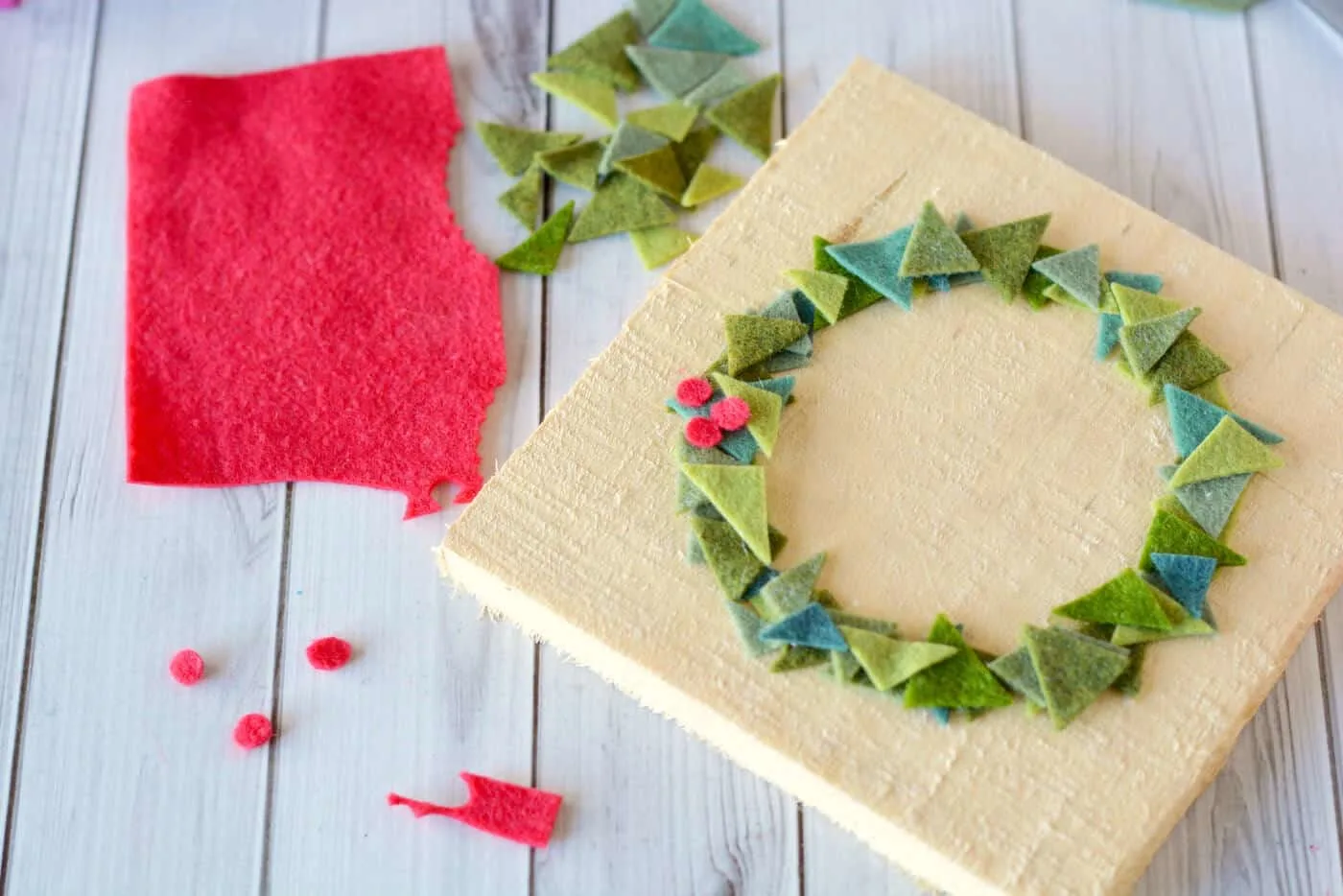 Cut small circles out of red felt with scissors and attach them as desired.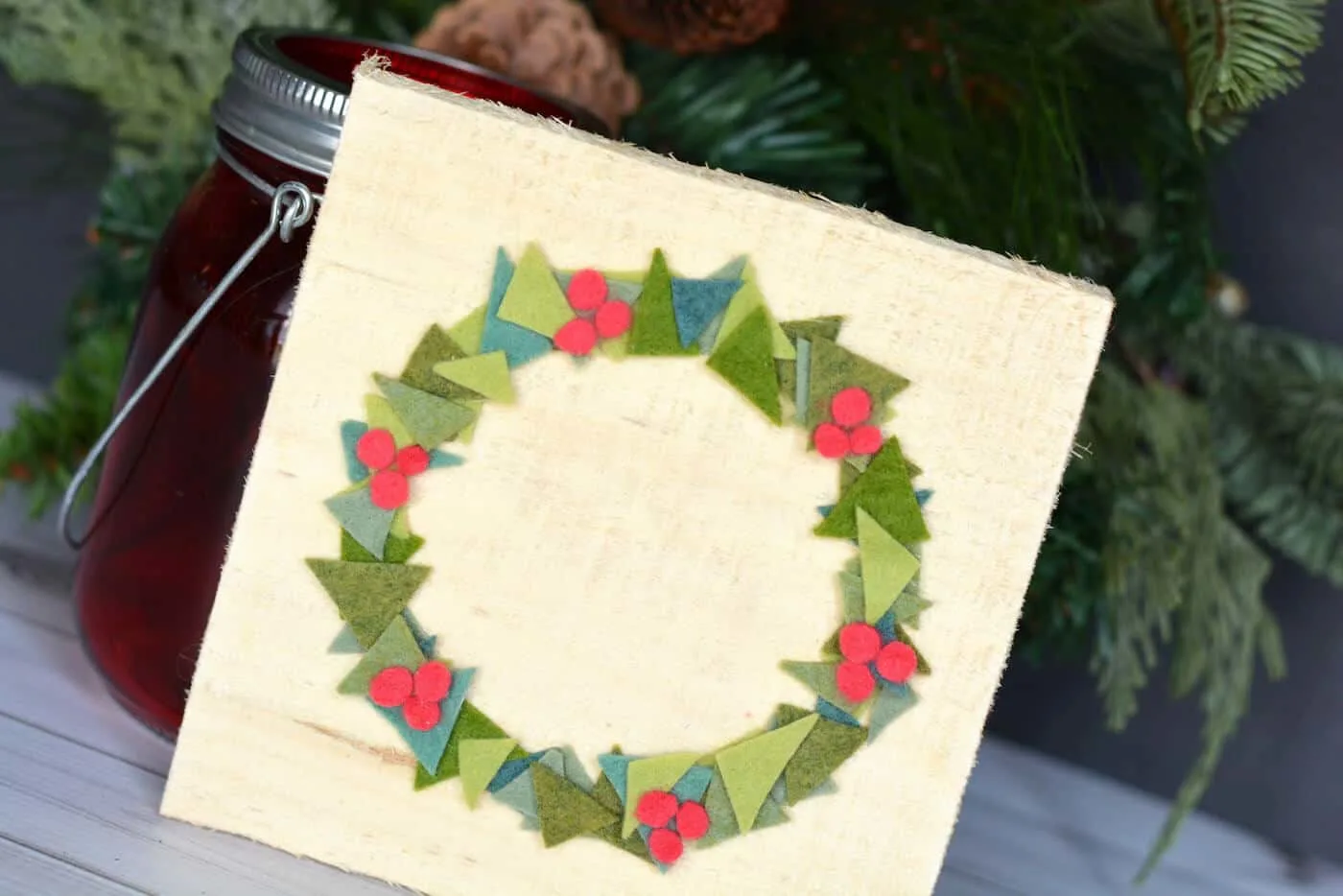 Display this felt Christmas wreath on your mantel or on a shelf. It can stay up all winter!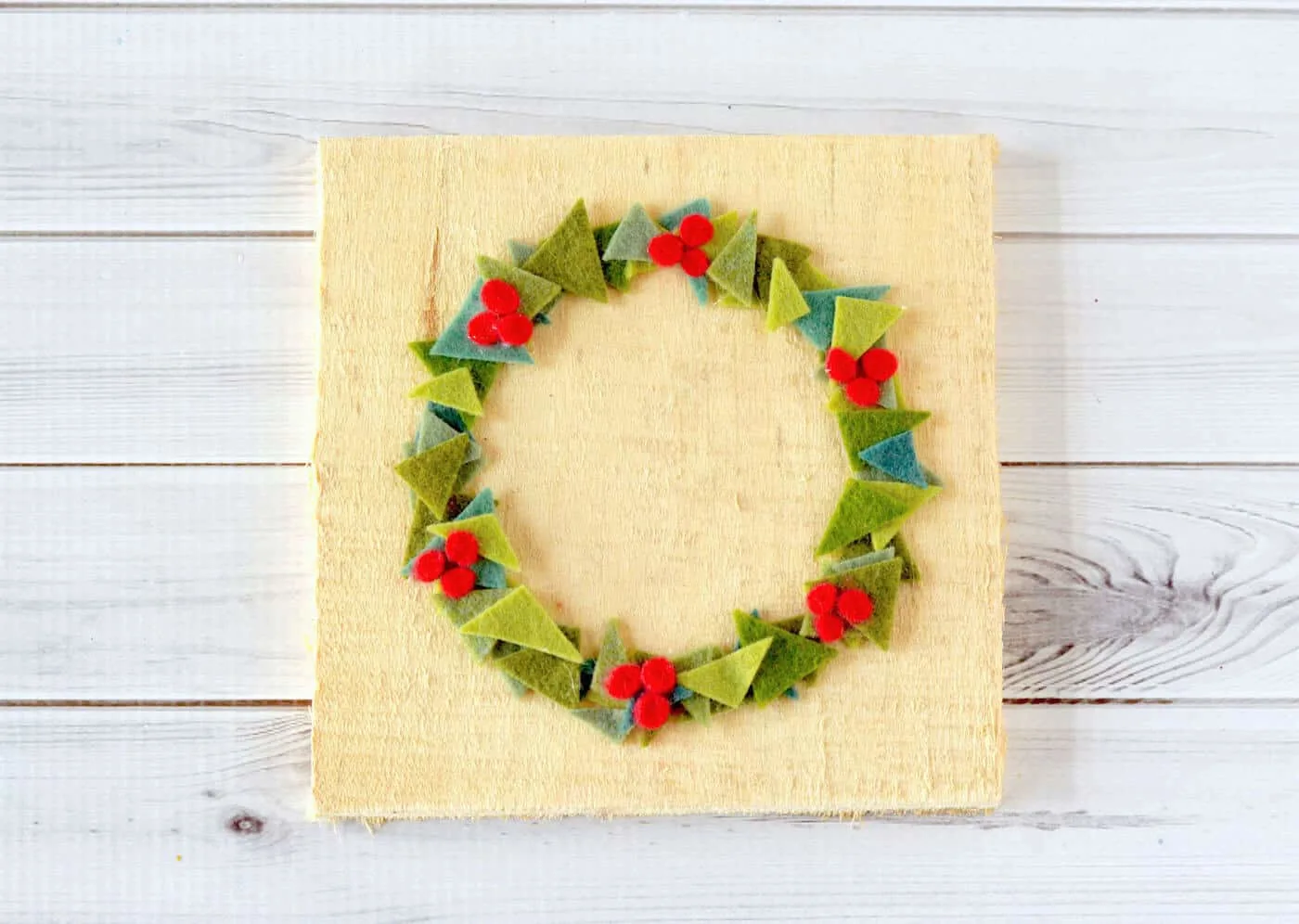 It looks fantastic on the scrap wood, but I think pallet wood would be nice too, don't you?
Have fun with this project! What other felt Christmas decorations do you love to make? Let me know in the comments!
---
Want another Christmas craft that uses scraps? Visit our DIY candy cane ornaments! I'd also love for you to check out these other holiday ideas: