This unique kids Christmas garland with perler beads looks awesome on a tree! You can make it in minutes and it's great for any celebration.
Skills Required: None. Even if you've never crafted before, you'll be able to make this project. You'll be stringing perler beads and trimming zip ties. It's a great sensory craft for kids and so unique.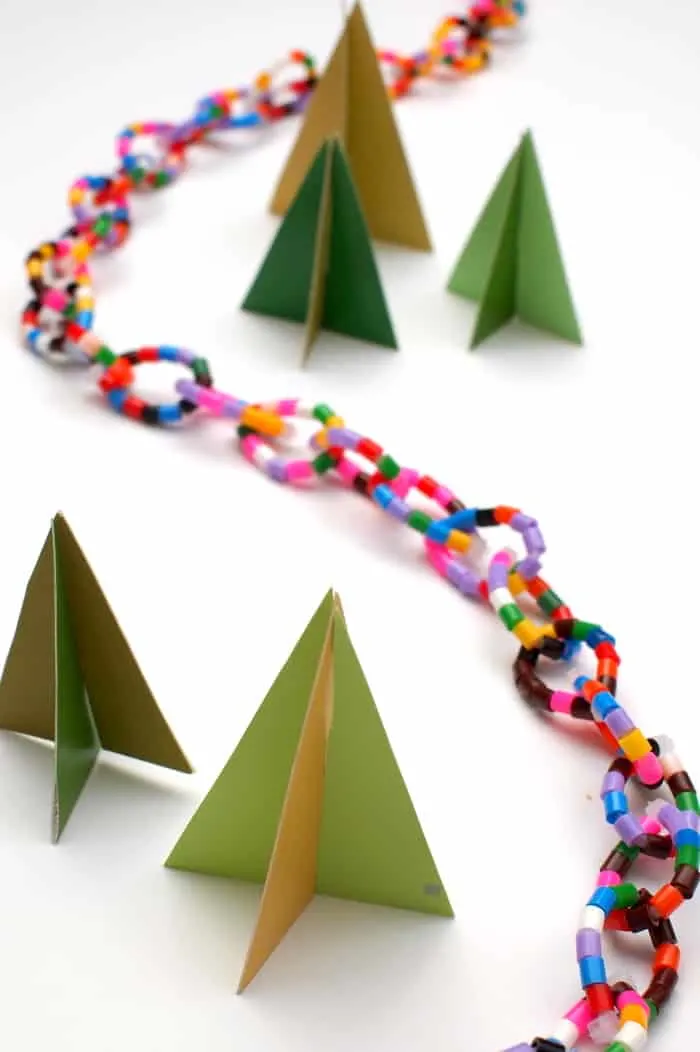 Hi! It's Leslie from Pink Stripey Socks! Christmas is right around the corner. Hooray! Are you excited? I love the holidays because it means good food, hanging out with family, and decorating the Christmas tree.
This year I'm trying to add a lot more colorful DIY Christmas decor to our home. Recently I made perler bead snowflake ornaments. Today I'm continuing with the hama bead theme and sharing this super easy perler bead Christmas tree garland.
It's unique, fun, and SUPER easy to make. The kids can even do it . . . this Christmas craft will keep them busy for hours. It looks so colorful and fabulous on a Christmas tree!
Perler Bead Christmas Garland
Let's get started! Here's what you'll need:
Zip Ties (the more, the merrier)
Perler Beads (again, the more, the merrier)
Scissors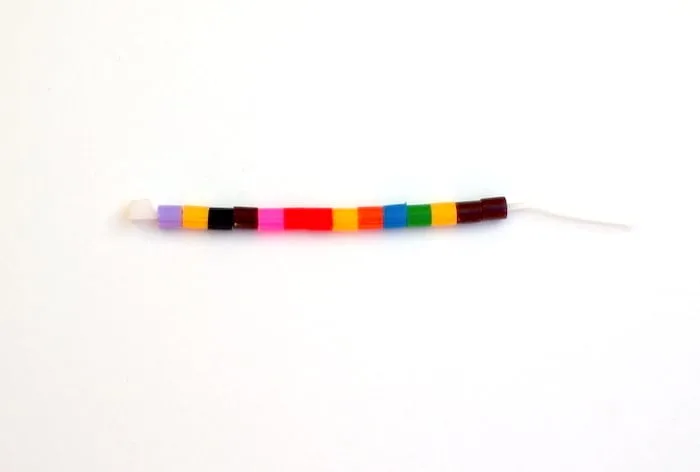 Step 1
String your Perler beads onto a zip tie.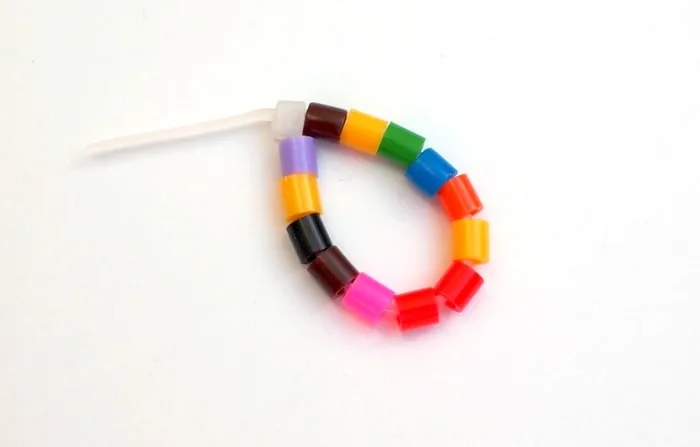 Step 2
Close the zip tie. Trim off the excess plastic.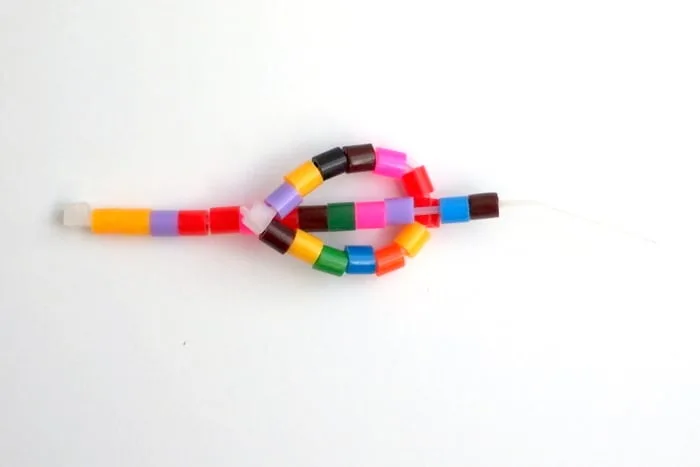 Step 3
String Perler beads onto another zip tie. Then, place it through your already sealed zip tie.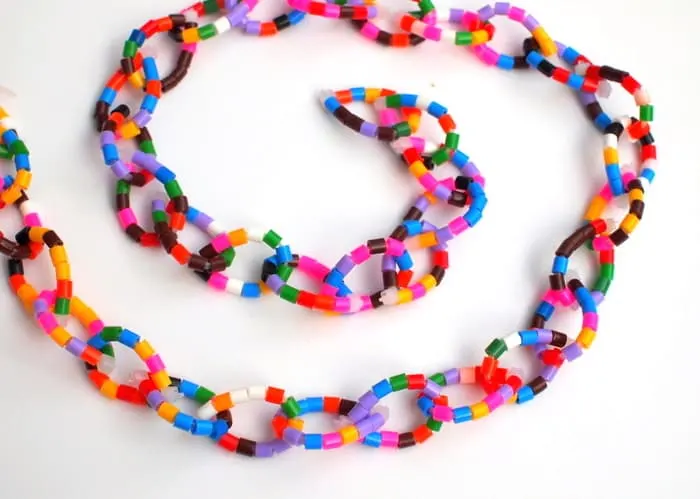 Step 4
Close your second zip tie. Trim the excess plastic. Keep repeating this linking procedure and within minutes you'll have a lovely, colorful Christmas tree garland!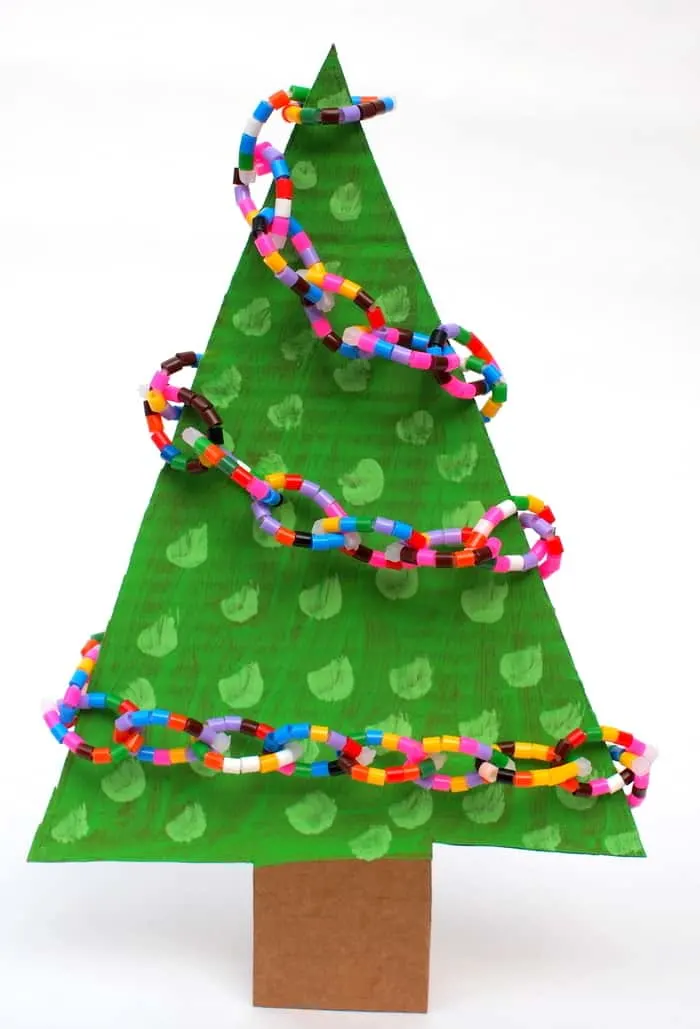 You can use it to decorate the tree, or add a festive touch elsewhere at home. Come to think of it, you could use this same technique with zip ties and almost any kind of beads.
As long as they can fit on the zip tie and aren't too large to close into a circle, you are good to go. Kids will love this fabulously easy (and inexpensive) Christmas craft!
---
Happy holiday crafting, friends! If you enjoyed this project, I'd love for you to check out these other ideas: