Use this cute free "You Color My World" printable valentines card to give out in the classroom with a few crayons! Perfect non candy valentine idea!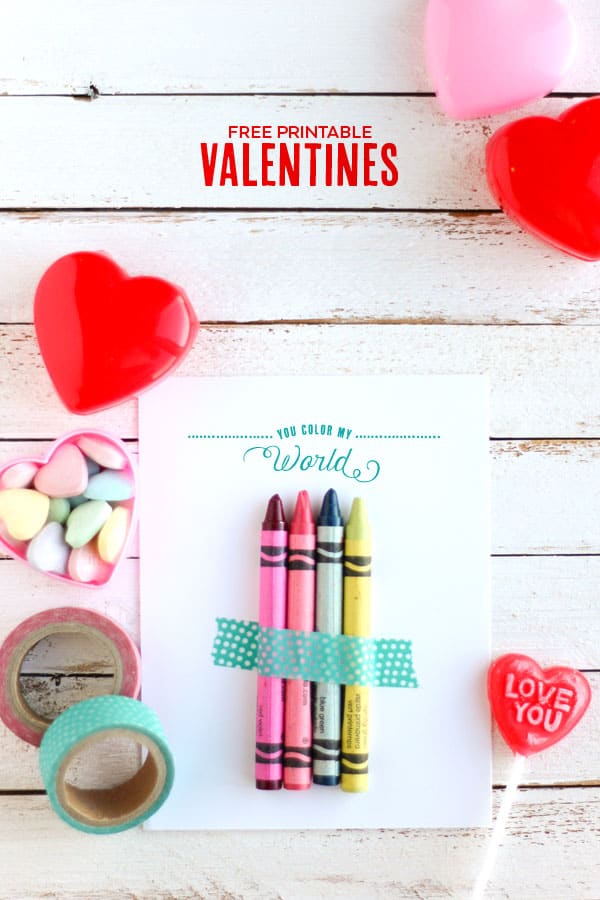 I love Valentine's Day! It's a day to give out cute little gifts and show everyone just how much you love them. So, don't mind me if I pull out a little cheese and share this cute non-candy free printable valentines card I made up.
My girls really love to color, so I figured a little gift of crayons and colored pencils would be the perfect thing for them to pass out to their friends. And, since I only tape a few crayons onto each card, it's quite cheap too.
You Color My World Valentine Printable
All you need to do is download and print out the "You Color My World" printable card. Cut the card out and tape some mini colored pencils, pens, or crayons onto the front with some colorful washi tape.
Slip the cards into a colorful gift bag to finish. It makes for a very colorful Valentine's Day!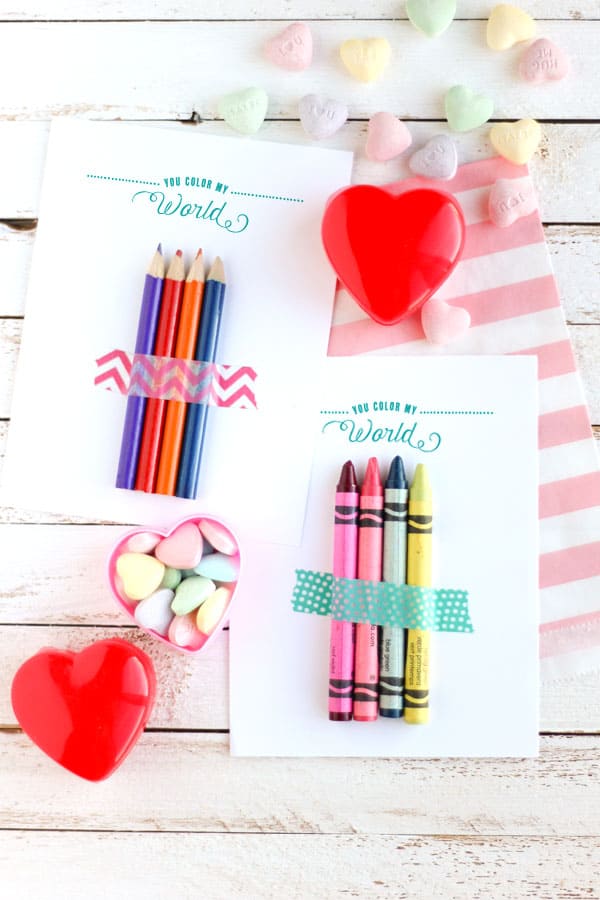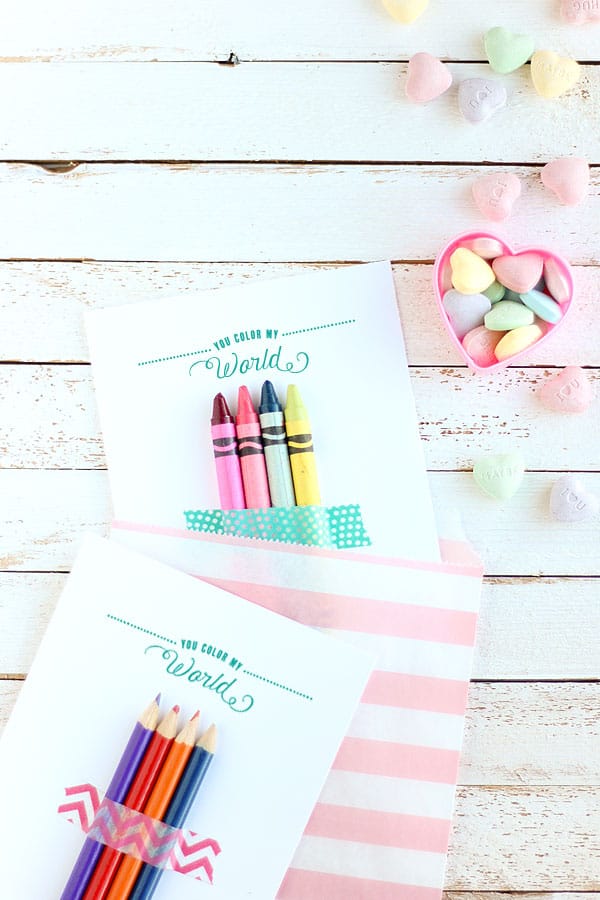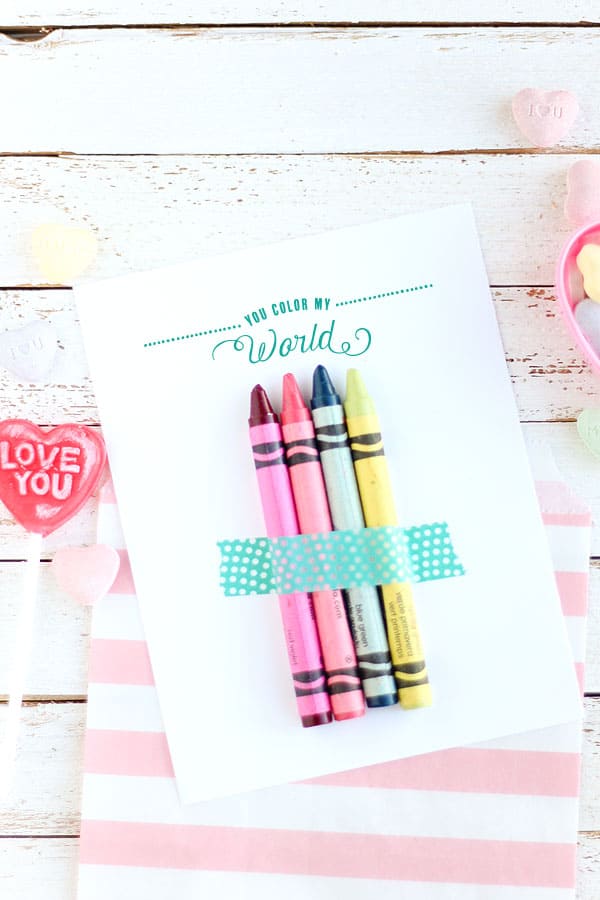 Want some more Valentines ideas? Be sure to check out our collection here!