Are you a Star Wars fan like we are? You're going to love these 15 DIY Star Wars ideas – great for parties, home decor, gifts, and just everyday!
Are you a Star Wars fan like we are? We're probably the biggest ever – besides you, of course. We've shared Star Wars crafts on here before, and they were so well-received that we decided to share another group of ideas.
I've made a few Star Wars projects you won't see here – like my Star Wars tree and pumpkins. I need to get on the stick though, because there are a lot of galactic crafts that need to be made! I've got some great ideas, but until then, you'll have to enjoy these.
DIY Star Wars Projects
Whether you're a fashionista, home decor maven, or just want to throw an awesome Star Wars-themed party, we've got 15 DIY Star Wars crafts you'll absolutely love!
Snuggle up with your own BB-8 stuffed doll with this how-to from DaWanda.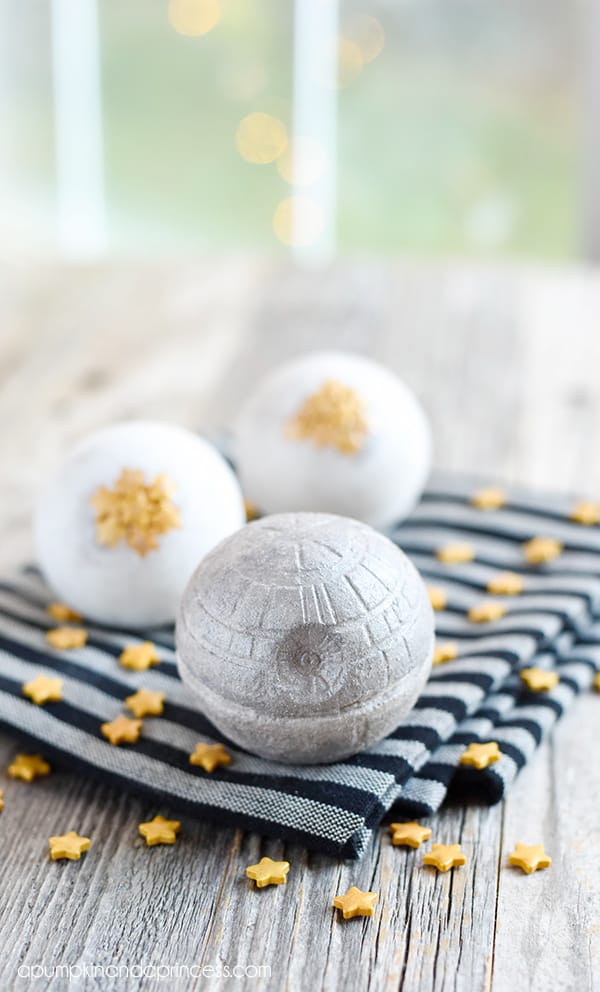 These Death Star bath bombs make a perfect gift for any Star Wars loving girl. Get the full how-to over at A Pumpkin and a Princess.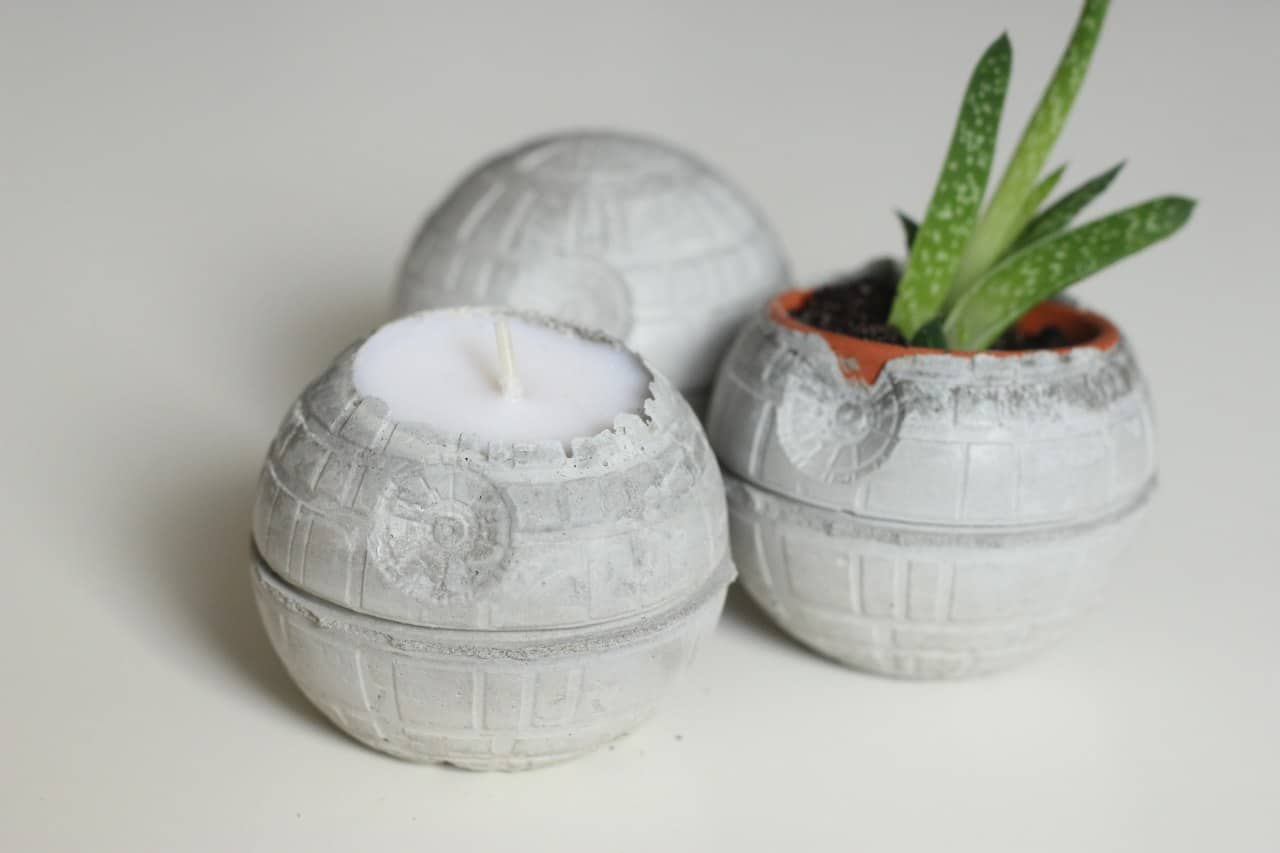 Make concrete Death Star votives and planters–and anything else you can dream up–with this tutorial from We Must Be Dreamers.
Show off your love for Star Wars with your own Death Star ring. Visit Dream a Little Bigger for the full how-to.

Whether you're hosting a Star Wars themed party or you just want to spark your kid's creative play, these cardboard Star Wars vehicles from All for the Boys are genius.
Who said Storm Troopers can't be sweet? Catch My Party turns marshmallows into the perfect party treat with one simple tool.
Flip over to the dark side or the light side easily with this silhouette template from Sisters What.
Frugal Fun for Boys illuminates the dark with these DIY Star Wars tin can lanterns.
DaWanda shares an easy Jedi embroidery project–perfect for hanging on the wall or decorating a messenger bag.
All for the Boys helps you keep your ear buds in place with this perler bead BB-8 cord keeper.
Create your own Star Wars dishes with this easy Mod Podge craft from Our Nerd Home.
Turn a thrifted globe into a Death Star with a little paint for this classy statement piece by The Interior DIYer.
Get your dance on with a disco-themed Death Star. Find out what simple materials were used for this funky decor piece over at Our Nerd Home.
Light up your next party with a set of R2-D2 mason jar luminaries found right here on DIY Candy.
Add this clever DIY Star Wars t-shirt to your wardrobe or make it as a gift with the help from Domestic Bliss Squared.
---
If you love Star Wars, there's more – I'd love for you to check out these other posts: