If you want some quick and easy ideas for DIY Valentine's Day decor, these 35 projects are perfect! Getting your home ready for Valentine's Day is a breeze.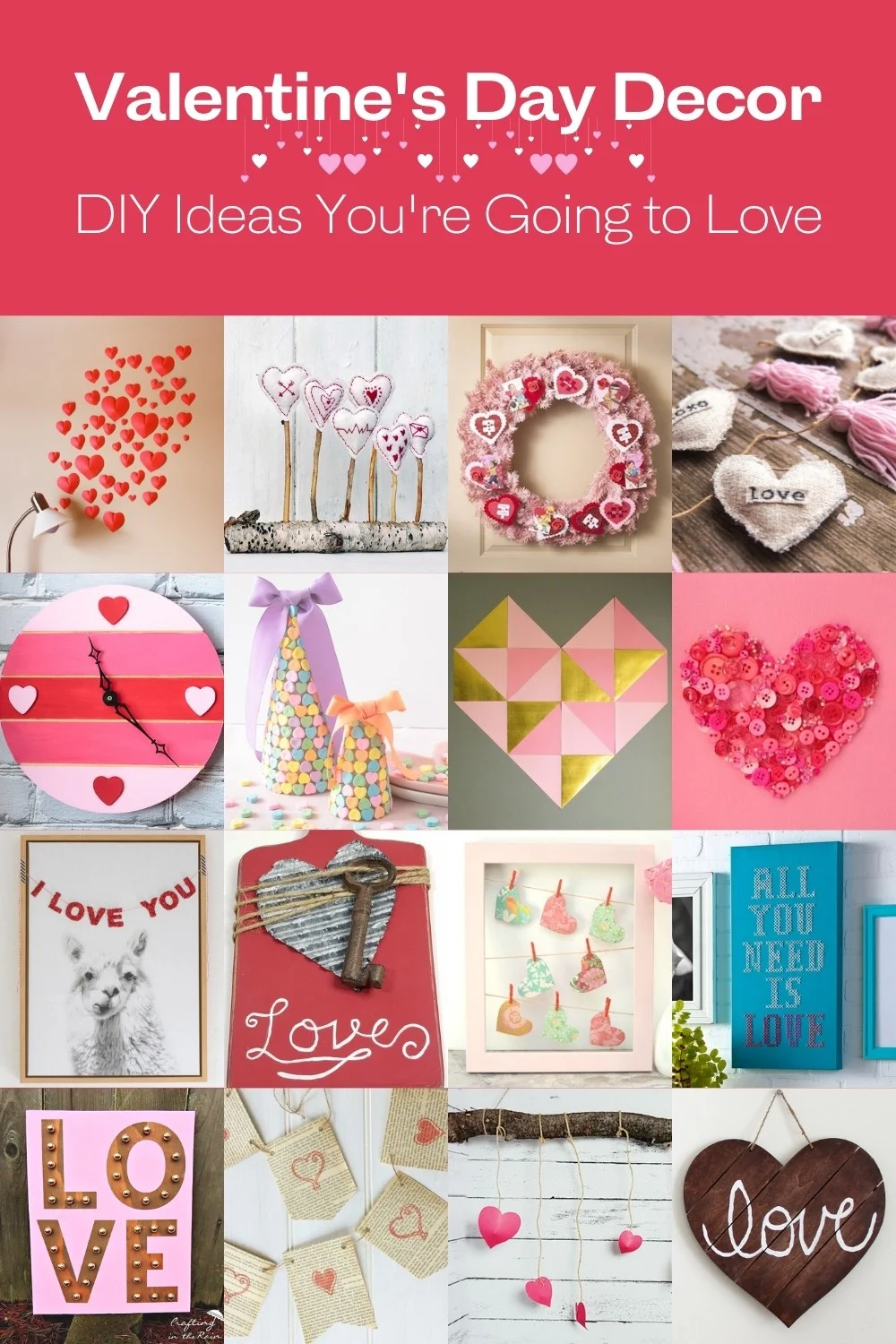 I noticed a little something about my Valentine's Day decorating this week – I don't have enough valentine decor out on display. And that always begs the question . . . what projects should I do?
Well, the easiest thing for me to make and display is wall art. I can remove something that is already hanging on the wall and then put up the new art. When the season or holiday is over, I can quickly change it back! I love that idea, since I don't have a lot of time and room to decorate.
If you are on the same page as me, you're going to love this DIY Valentine's Day decor. Who knows – you might even want to keep them up all year!
DIY Valentine's Day Decor
Get inspired for the holiday with these 35 DIY Valentine's Day decor projects. There is something for everyone - wall art, centerpieces, mantle decorations and multiple garland ideas!
---
What are your favorite DIY Valentine's Day decor projects? Let me know in the comments! I'd also love for you to check out these other posts: