Disclosure: This post sponsored by Imperial Sugar. All opinions are 100% my own.
We are a cookie making family! My mother is the one who drives it, because she's a bit of a cookie monster, and she loves baking during the holidays. When I saw the whole family gets involved, I mean the entire family. My niece turned five this past summer and now it's time for her to start baking with us this holiday season as well. We were looking at Halloween cookie ideas and were excited to try these Reese's Chocolate Bat Cookies from Dixie Crystals.
These bats are SO easy to make and I love that kids can help! They can assist in mixing the ingredients and of course will love to apply the icing and little faces at the end. The only change we made from the Dixie Crystals recipe is that we made our own Royal Icing and applied that to decorate since that's what we love. But isn't that the point of Halloween cookie ideas? You make them your own! Here's how to do it.
Halloween Cookie Ideas: Reese's Chocolate Bats
Ingredients – Makes 2 dozen
1 ¾ cup all purpose flour
½ cup cocoa powder
½ tsp salt
½ tsp baking powder
1 ½ sticks unsalted butter, soft
1 large egg, room temperature
2 tsp vanilla extract
1 -12 ounce bag miniature Reese's cups
1 box small Candy eye balls
Royal Icing
1 pound confectioner's sugar
5 tablespoons meringue powder
Scant 1/2 cup water (and maybe more)
Gel food coloring (we used brown)
Recommended Tools
Bat cookie cutter
Hand mixer
Sifter
Squeeze bottles for icing
Get the FULL Reese's Chocolate Bat Cookies recipe on Dixie Crystals Kids in the Kitchen site HERE!
For the Royal Icing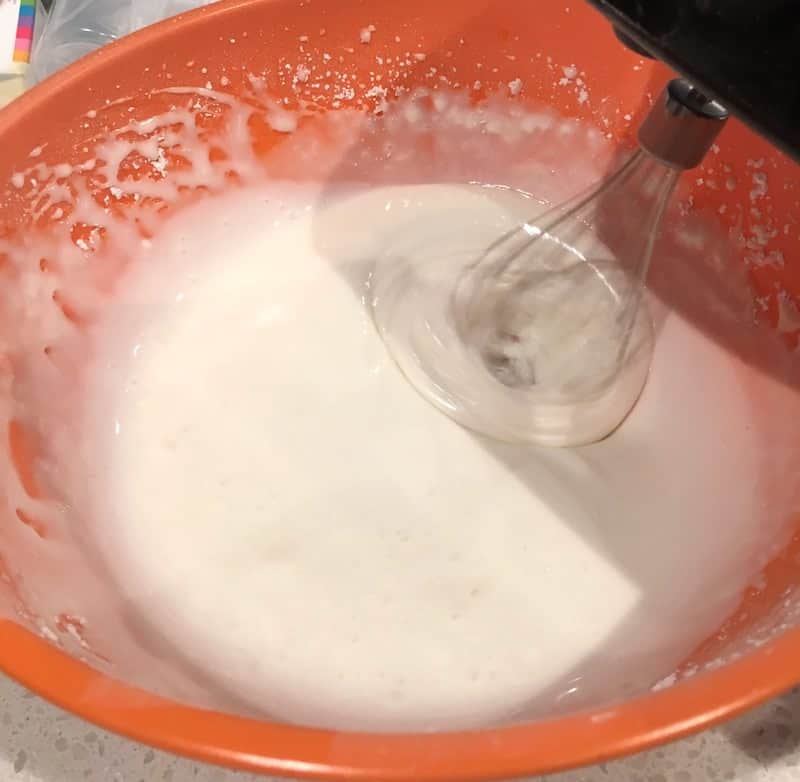 Combine all of the ingredients in a bowl and beat with a mixer on low speed until smooth and opaque white, about 7 minutes. If icing is too thick, add more water, 1 teaspoon at a time, until icing has the consistency of glue and you can see the swirl marks from the mixer remain for a few seconds.
You can divide the icing into separate containers and mix in the food coloring if you are using multiple colors – or like me, just add one color and mix. A little food coloring goes a long way!
For more Halloween cookie ideas, visit Dixie Crystals' Kids in the Kitchen site – or follow them on Facebook, Pinterest, or Instagram. Now go have a blast and Happy Halloween!
Full Disclosure: Imperial Sugar provided me compensation in exchange for this post. I only feature products on this blog that I have tried and love. All opinions are 100% my own, and honest!