Use this fun and simple tutorial to revive your old canvas kicks! These DIY floral canvas shoes are created using iron-on transfers – very easy to do.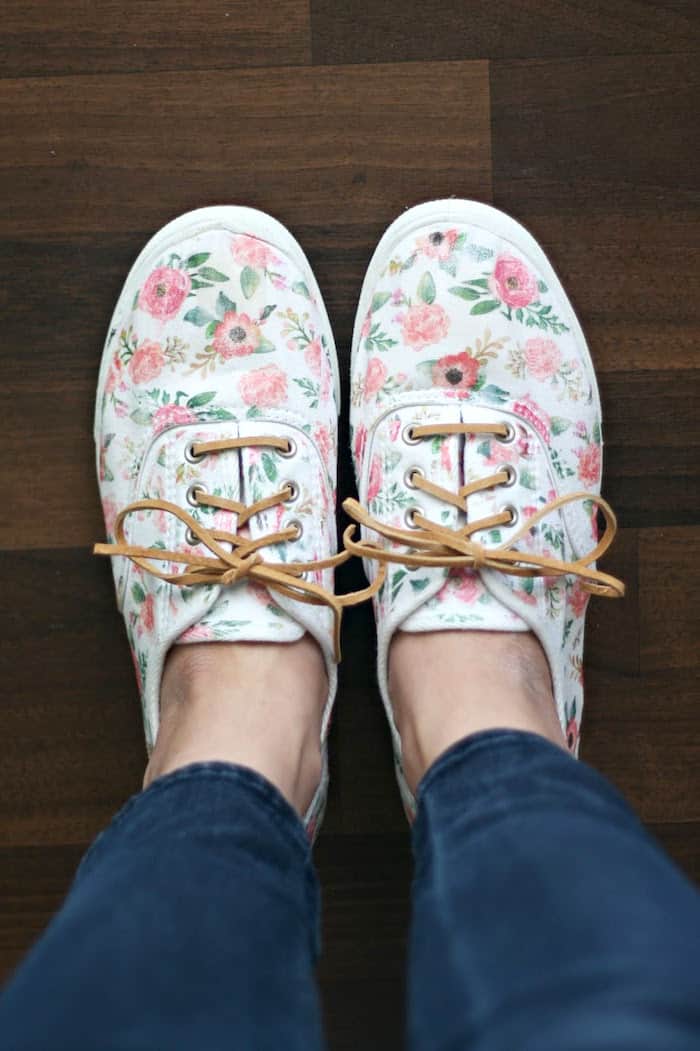 Today I have the fun-est DIY to share with you! It's so simple, the possibilities are endless, and the final product is so so good. You can make these floral canvas shoes, and it's really easy.
Floral Canvas Shoes
I found some white canvas shoes in the back of my closet the other day, and I decided to revive them to make them more wearable.
After searching and searching, I stumbled on this perfect tutorial by Always Rooney (who is a total genius) to use. I love how these DIY floral canvas shoes turned out!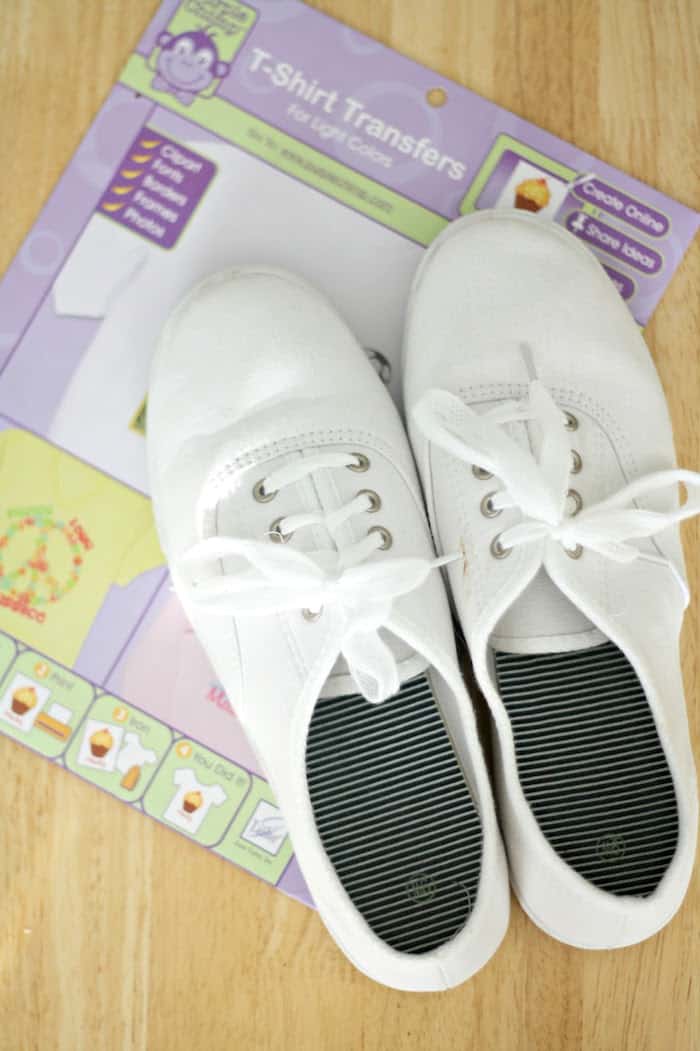 DIY Iron on Transfer Shoes
Supplies
Canvas sneakers
Iron transfer paper
Floral pattern to print (I purchased a pack from Etsy; you can find more here)
Leather or suede lace
Iron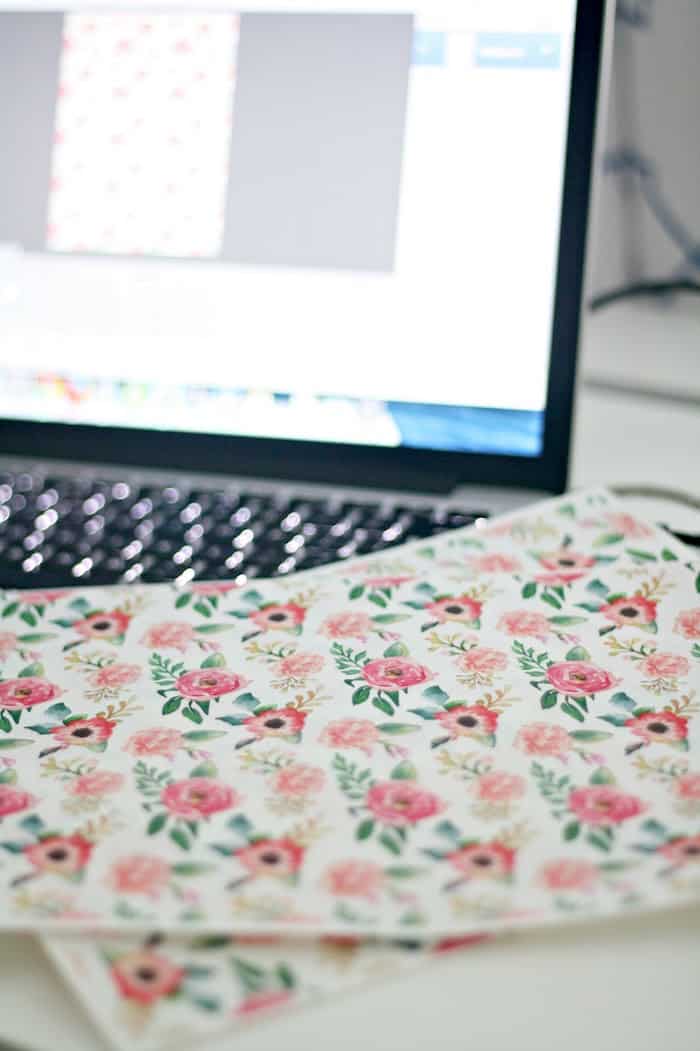 Step 1: Print your floral pattern on the iron transfer paper.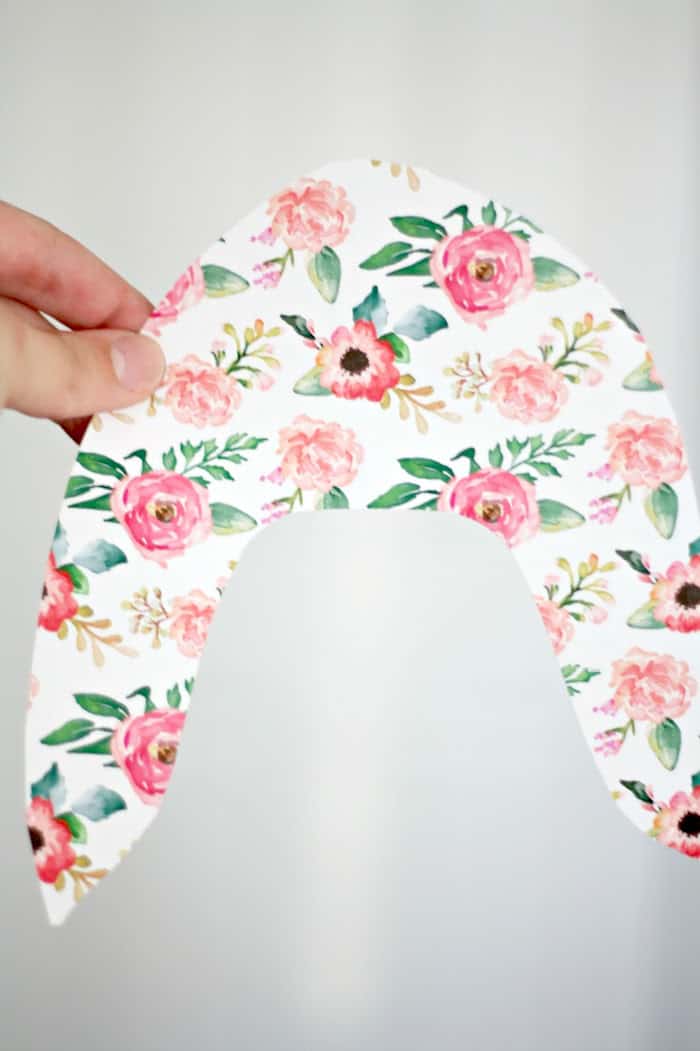 Step 2: Cut the paper in small pieces. You can trace pieces to fit the shoe, or what I found to be easiest was to cut around small sections of flowers and iron little pieces at a time.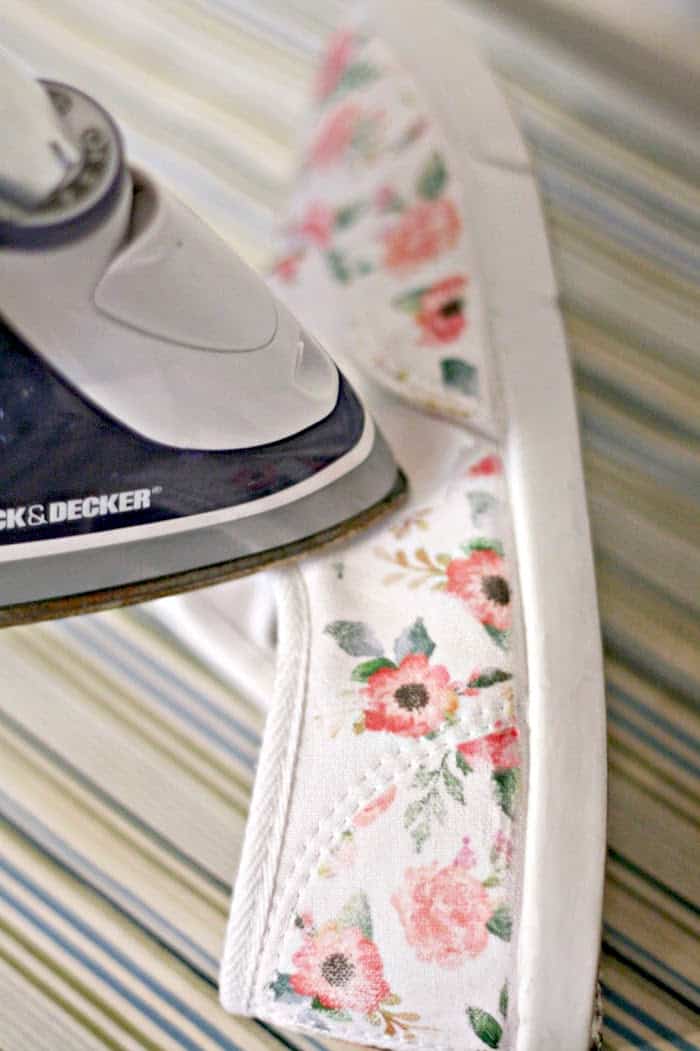 Step 3: Iron the floral all over the shoes (following the instructions for your paper). The iron transfer paper instructions will tell you to put a pillowcase or something thin over the paper while you iron, but that just made it hard to see where I was working.
So I didn't use the pillowcase, but was careful to not leave the iron on any spot for too long. After peeling the backing off, I tapped the tip of the iron on any areas that looked peel-y, and washed my iron afterward.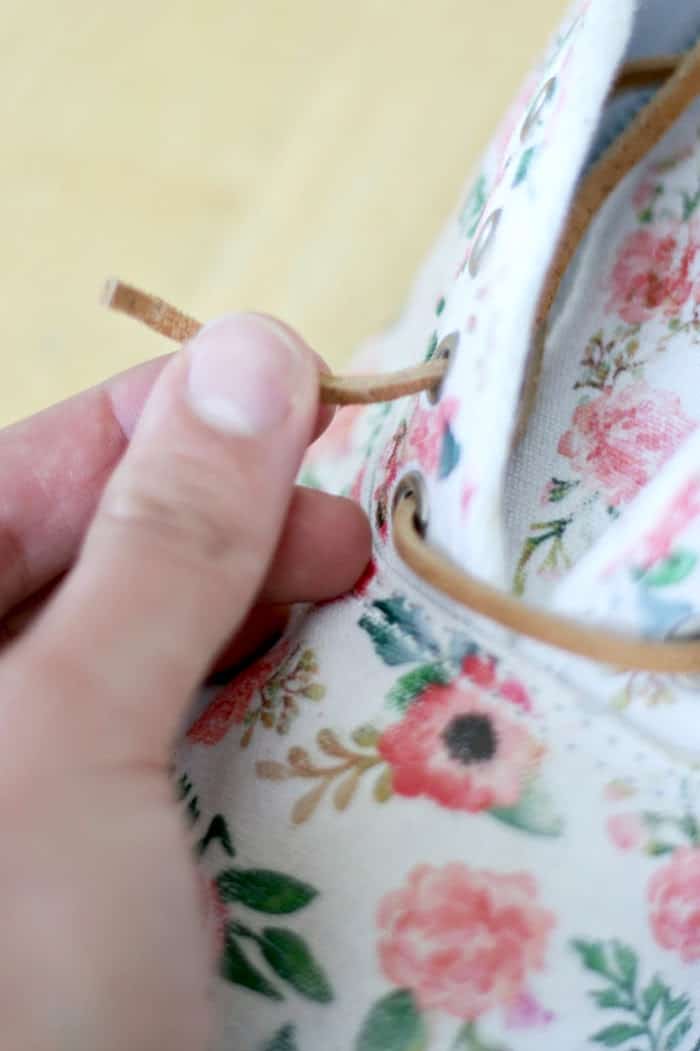 Step 4: Replace the laces (if you want) with something more fun.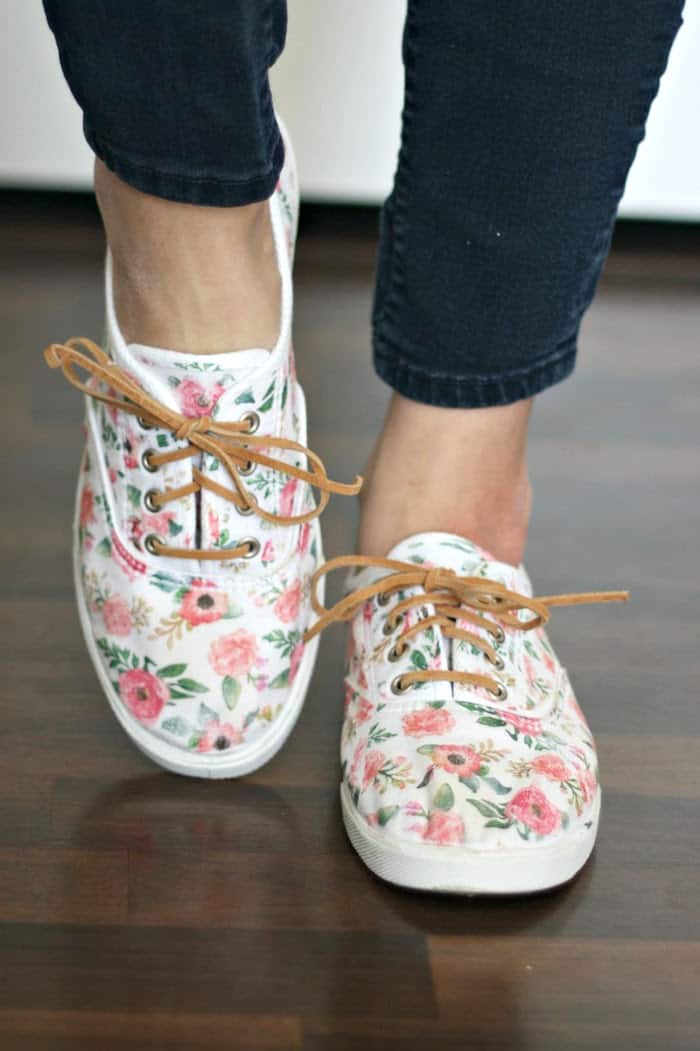 Didn't these floral canvas shoes turn out great? And you will never have to worry about seeing someone with your same shoes!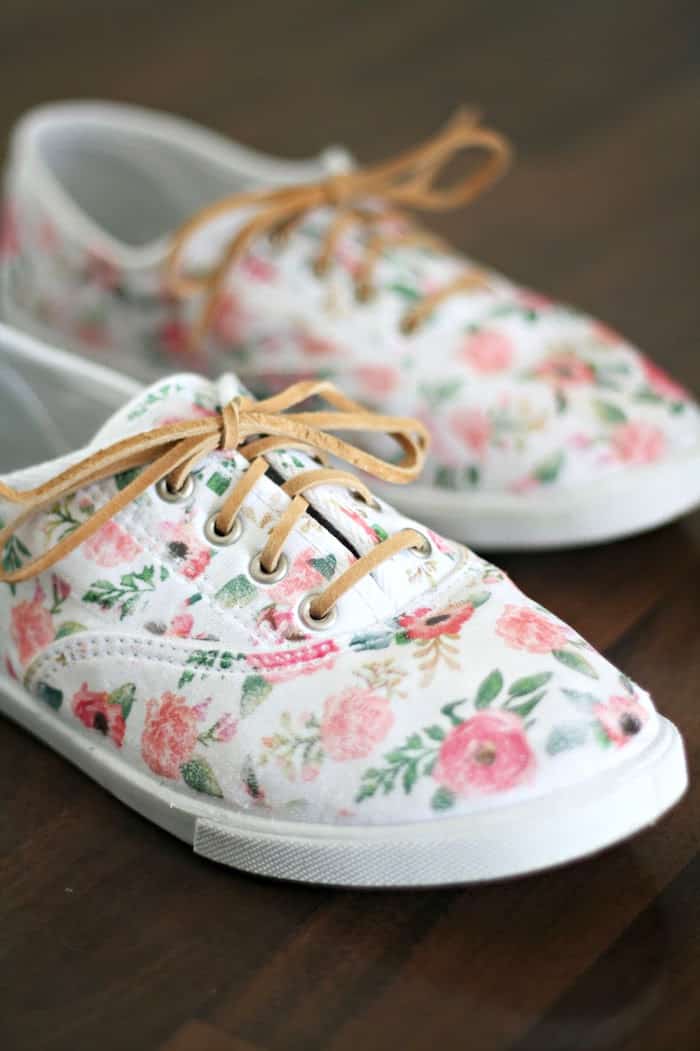 Happy crafting! And be sure to come visit us as we blog about style, food, and the things we love over at the Pretty Life Girls.
If you like fashion DIY projects, check out these other posts I'll think you'll love: