This DIY pin cushion trendy and inexpensive to make – in this tutorial, Amy shows you how to create this simple craft using wine corks.
Skills Required: None. Even if you've never crafted before, you can make this. If your corks are already colored it takes five minutes!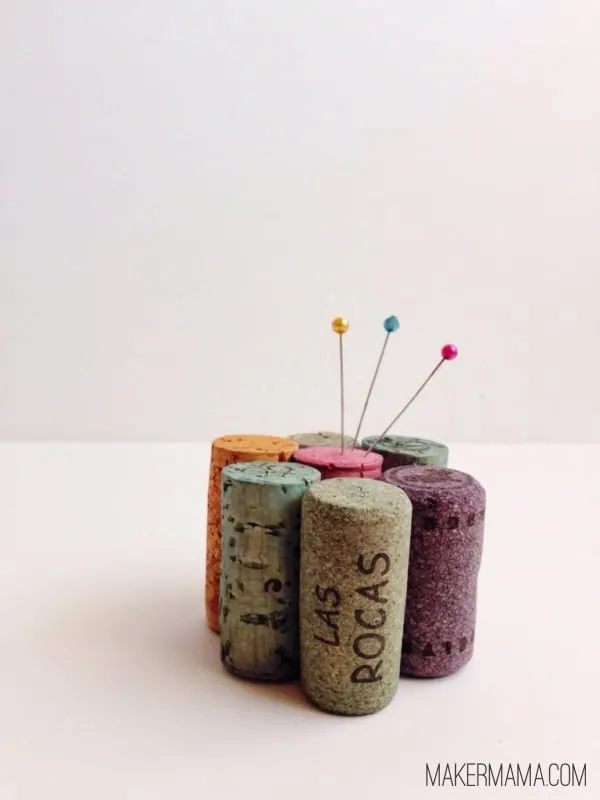 I co-hosted an Etsy Craft Party in my hometown last month and made these fun cork pincushions as part of our table decor. It was such a fun and easy hot glue gun craft, I couldn't resist sharing it with all of you, too! Find out the secret to making this super-quick project in the steps below!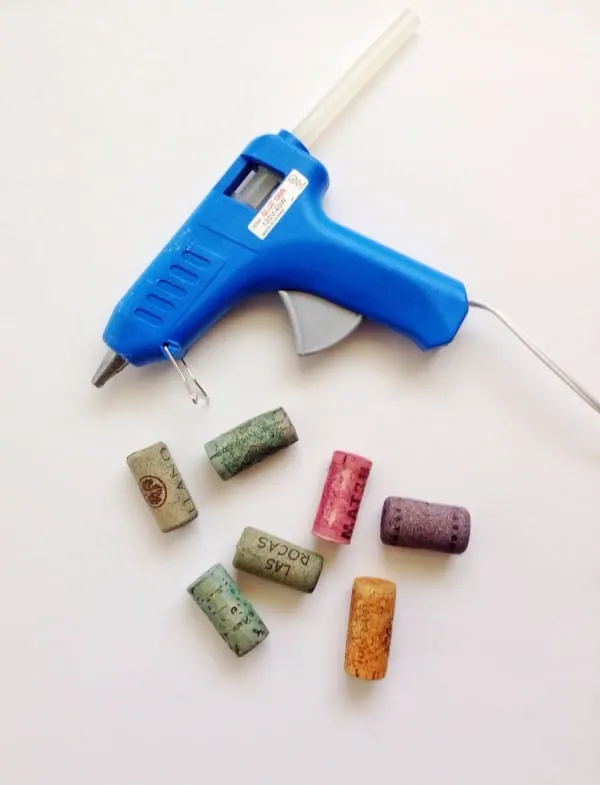 The secret tool here is a hot glue gun — and wine corks, of course. Those are the only two things you need unless you want to have a colorful DIY pin cushion.
My corks came already colored, but I've seen online that you can dye them in batches using clothing dye. You can also paint corks with regular acrylic craft paint (add a little water to have the texture show through and make it more like a stain).
You'll want to do whatever you're going to do to the corks and let them dry before beginning the project.
Note: If you want to clean up your corks a bit before beginning, you can boil them to sanitize. Boil for just a few minutes, then pour into a colander. Place them out on a towel and let dry.
Once your corks are ready, you can start making the pin cushion.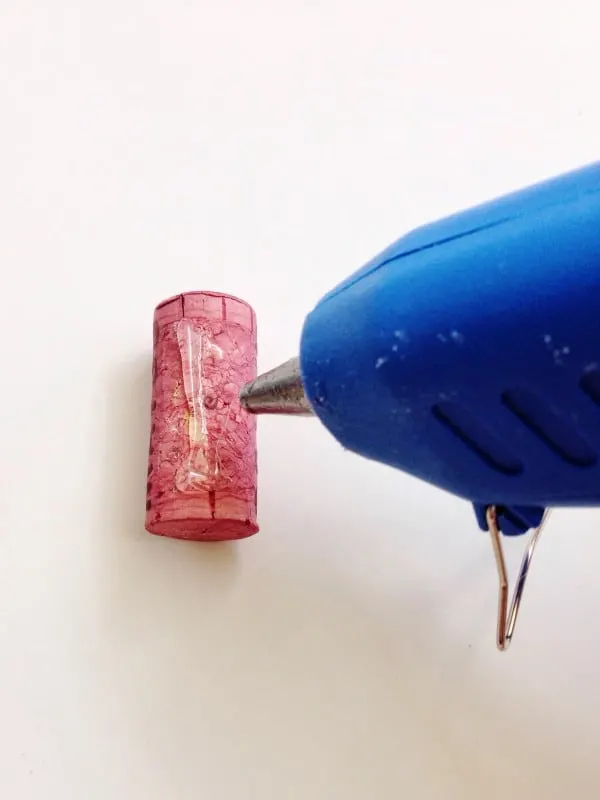 Pick which cork you want in the middle, and begin gluing the rest of the corks around it. Hold the corks for several seconds to make sure they are going to stay together.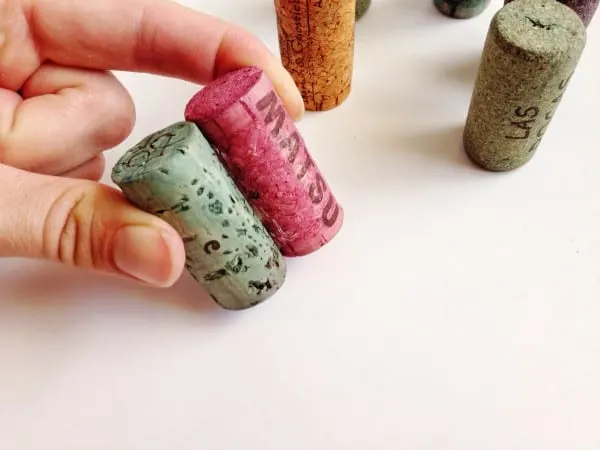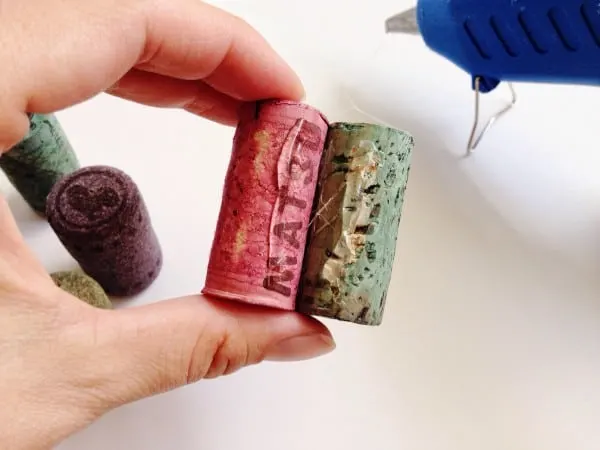 Keep adding more hot glue and pressing as you add on new corks and let the glue cool.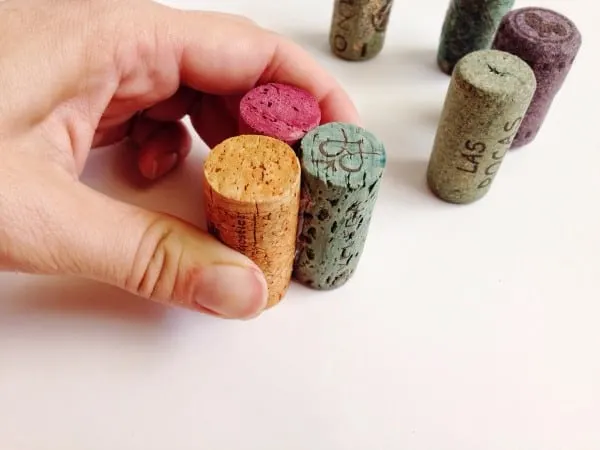 It's a good idea to set them on a flat surface while you do this, so the bottom of your pincushion will stand evenly (the top might be a bit wonky, but that only makes it cuter). In the end you'll end up with a cute "flower!"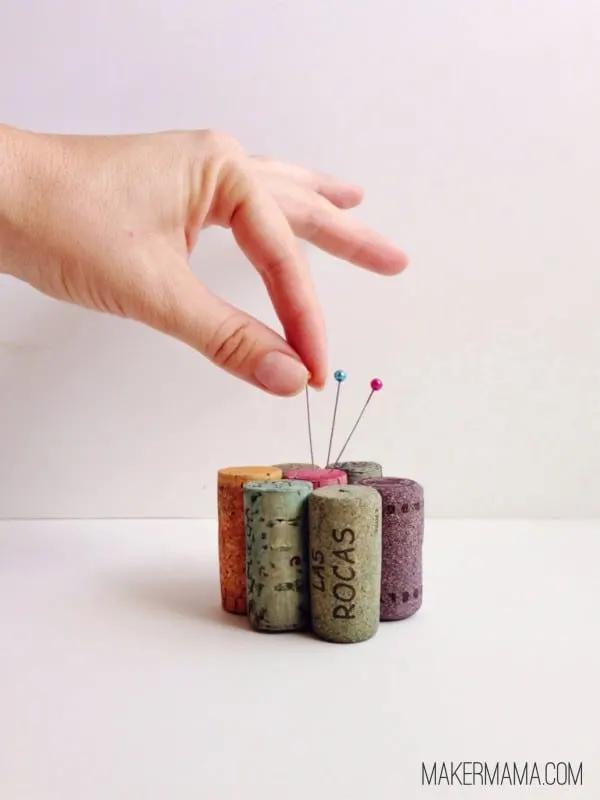 Once you're done with your DIY pin cushion, just add your pins. This would make a great base for a wire photo holder, too!
---
Find more recycled craft ideas on my blog, Maker Mama. I'd also love love for you to check out these other related projects: